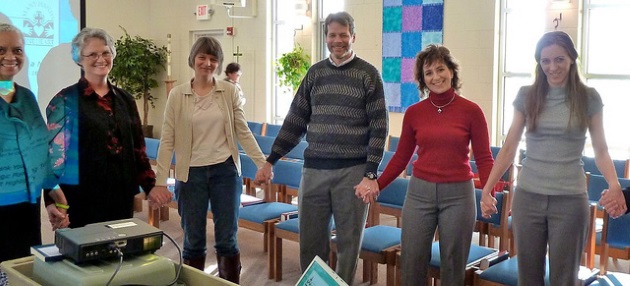 Do you work for a charity or non-profit? If you do, it's probably a safe bet that you'd welcome more donations.
Email marketing is one great way to increase the number of donations you get, particularly when you're running a specific fund-raising campaign. If you're not yet convinced of its value, take a look at Why Email Marketing is Essential for Non-Profits for three great reasons to take email marketing seriously.
Here's a simple guide for non-profits who are getting started – or looking to go a little further – with email marketing.
Step #1: Set Up Your Email List the Right Way
All your email marketing efforts rest on one foundation: your email list. If you don't set this up in the right way, you'll cause yourself all sorts of practical (and possibly even legal) problems.
Your email list should be:
Run through a reputable email service provider, like AWeber or MailChimp, which implements "double opt-in".
Only made up of people who chose specifically to be on your list: never buy or rent an email list.
It's also a very good idea to segment your email list. For instance, you might have one group of donors who regularly give large sums, another group of donors making smaller contributions, and a third group of people who've donated just once.
Step #2: Encourage Website Visitors to Join Your Email List
While you might not have any actual products for sale as a non-profit, you still need to "sell" website visitors on the value of what you do. (For a great resource on this type of selling, read Daniel Pink's book To Sell is Human.)
Chances are, you already have website copy and photos – perhaps even audio or video – that helps visitors understand and engage with your mission. When it comes to your email list, though, you may not be doing enough selling.
You need to:
Ensure that visitors have plenty of opportunities to sign up for your email list. Don't assume that they'll hunt out your tiny sidebar form – people are often in a rush. Use at least a couple of different optin types to increase the number of visitors who sign up.
Make it clear what visitors can expect from your email list: what will they get? Regular updates about your work? A special free resource that's related to your non-profit's mission?
To take this further, try out different versions of your optin forms to see which ones are converting best: a small tweak like a different line of text, or a different colored button, can make a big difference.
Step #3: Plan Campaigns Carefully
Simply having an email list – even a large email list – isn't enough, of course. You need to be strategic about how you contact the donors and potential donors on your list.
This doesn't mean being in any way inauthentic or manipulative. Instead, it's about being a good steward of the resources that you have – perhaps volunteers' time and previous donations – and working to bring your non-profit the maximum possible gain.
When it comes to planning, you'll want to think about:
How many emails you send, and how frequently. If possible, look at your past campaigns for data-driven guidance on this. If you have little or no past data to go on, consider signing up for email lists of related non-profits, and see how frequently they email.
What content to send to different segments of your list. You may want, for instance, to suggest a different recommended donation to those who've donated large sums in the past than to those who are donating for the first time.
When best to start your campaign. Are there particular times of the year when you know people are more likely to donate? (Most non-profits find that December is their strongest month.) Are there any major events that you want to avoid clashing with? If a very large organization in your field is having their big annual donations drive, you'll want to avoid running your campaign at the same time.
Step #4: Send Out a Regular Newsletter
As well as running special campaigns, you'll want to keep in touch with your supporters on a regular basis. This means that (a) they'll remember who you are and (b) they may be moved to donate outside of a particular campaign.
How often should you send your newsletter? Monthly should work for most non-profits. Depending on your resources available, and on your supporters' preferences, you might prefer to send a newsletter every couple of weeks, or every couple of months. If you only send your newsletter two or three times a year, you'll be missing out on donations that might otherwise have come in.
Here are some ideas for what you might include:
Success stories featuring specific individuals (with photos, if possible). This helps donors see how their money is helping real people.
Updates about your organization – perhaps with a first-person perspective from a new staff member or volunteer.
A clear call to action to ask the reader to do something. This doesn't always need to be "donate"! Instead, you might have a survey question for them, or you might want them to tweet a message.
Think what a difference it would make to your non-profit if you could double or triple donations. This could be as simple as making a few small tweaks to your site to get two or three times as many visitors onto your email list.
Choose one improvement to make as soon as possible (and pop a comment below to share what you'll be doing).