Hello and Welcome to OptinMonster, the most powerful customer acquisition and lead-generation solution for businesses. At OptinMonster, we build software that grows your business by converting abandoning website visitors into subscribers and customers.
Over the years, we found that many businesses struggle to collect emails simply because the tools aren't easy to use and are far too expensive. So we started with a simple goal: build powerful enterprise-level technology to help businesses grow their customer base and revenue.
Since our launch in 2013, we have been improving conversions for small independent businesses to Fortune 500 companies. Over a billion people see a website with OptinMonster on it every month. Our customers are seeing huge increases in their subscriber growth and overall sales (Customer Testimonials).
We are humbly considered thought leaders by many in our space because of our rapid growth and innovations. Whatever the market conditions or current trends, you will always find OptinMonster leading the way to help our customers gain competitive business advantage and stay ahead of the curve.
Our Founders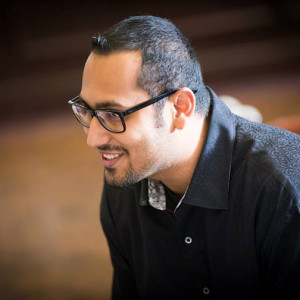 Syed Balkhi is the co-founder and CEO of OptinMonster. Prior to OptinMonster, he founded WPBeginner, the largest free WordPress resource site. In 2011, Syed started List25, a widely popular entertainment site with over 1.5 million subscribers and quarter billion video views. He is a successful online marketer and an award winning entrepreneur who was recognized as the top 100 entrepreneur under the age of 30 by the United Nations. Syed's work has been featured in Forbes, Inc, Entrepreneur, WashingtonPost, FoxBusiness, VentureBeat, and countless other top publications. Syed is a frequent speaker on the topics of lead-generation and growth hacking.
Follow Syed: Twitter | LinkedIn | Blog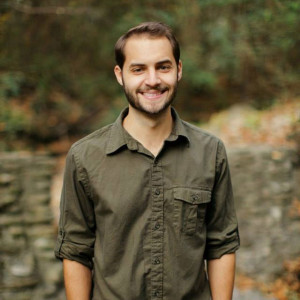 Thomas Griffin is the co-founder and CTO of OptinMonster. Prior to OptinMonster, he founded Soliloquy, the fastest WordPress slider plugin, and Envira Gallery, a revolutionary gallery solution for photographers. He is an expert developer with deep knowledge of building products for mass-market. Thomas knows firsthand that software for marketers are generally poor in quality. He's extremely proud that OptinMonster is changing that by creating extremely easy to use and technologically sound software that just simply WORKS! Thomas is a frequent speaker on topics of performance and scalability.
Follow Thomas: Twitter | LinkedIn | Blog
Core Values
In work or play, private or public, these are the values that guide us:
People First – We treat our team like family and our customers as our #1 priority.
Passion – We love what we do and do what we love.
Product – We don't just build average. We build the BEST and are committed to greatness.
Process – We don't just work hard. We work SMART. We create systems that fosters trust through total accountability.
Philanthropy – We believe in giving back. We support the betterment of communities around the world.
Profit – We choose long-term investment over short-term gain. We build for growth and profitability because financial health sustains us and ensures we're in control of our destiny.
Thank you for taking the time to read about OptinMonster.
If you want to write about OptinMonster, please see our Press page for screenshots, brand assets, and a full presskit.
If you want to promote OptinMonster, please become a partner by joining our affiliate program.