Are you looking for an easy to way to skyrocket email list growth without having to create additional resources? Or to ensure that you only attract qualified leads to your small business?
With OptinMonster's Content Lock, publishers can boost email subscriber numbers and small businesses can maximize lead generation by using the content you're ALREADY publishing.
OptinMonster content locking lets you block part of your content and make it available to subscribers only, encouraging more email signups and attracting high-quality leads.
Content Locker for Bloggers and Publishers
One way that bloggers and publishers use Content Lock is to attract more new subscribers by gating a part of their high-value content. Most people give away great content for free, but instead, you can make your existing content work harder for you.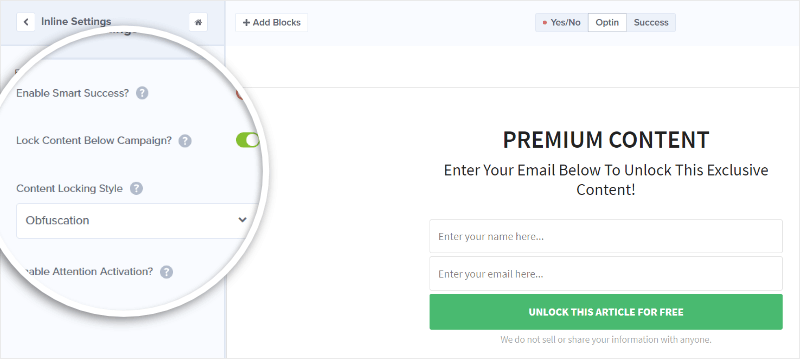 Case Study: See How Photowebo Increased Conversions 3806% Using Gated Content
Our content locker app will blur or remove content below a set point on the page, so visitors have to opt in to see the whole article. This is a no-hassle way to grow your email subscriber list with content you've already published.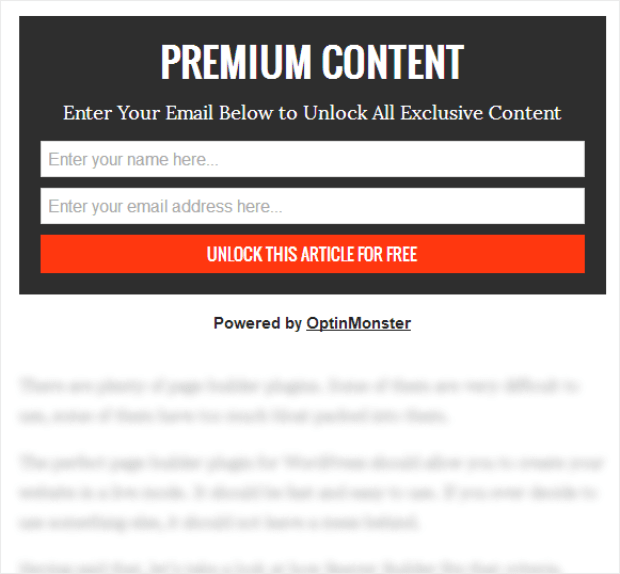 OptinMonster works on any platform, so it's easy to enable web page locker on WordPress or any other content management system.
All publishers know how effective content upgrades are for winning new subscribers, but it can take a while to produce them. Our content locker app lets you turn any piece of high-quality content into a content upgrade with just a couple of clicks.
OptinMonster's Content Lock is also a powerful tool to help you monetize your site. Combine it with a Custom HTML integration to allow you to collect revenue from locked content.
Content Locker for Small Business Marketers
When you're marketing your small business, one thing that really affects the bottom line is the quality of your leads. Without good leads, you won't make lucrative sales.
OptinMonster's Content Lock can help you improve lead quality by using gated content to attract qualified leads. You can enable web page locker with any website content, to hide part of your content, until your visitor has opted in.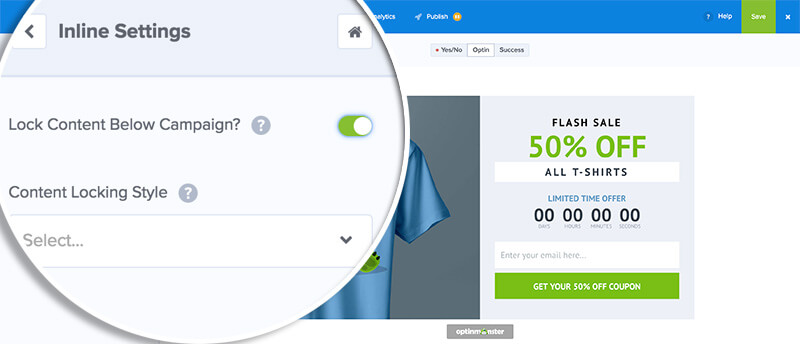 Case Study: How Whole Whale Converts 21.42% Readers Into Subscribers With Content Lock
If you have a high-quality piece of content that's a key part of your lead generation process, locking part of the content creates a trackable micro-conversion that helps you can figure out who's really interested in your products and services, and who's just browsing.
Even better, depending on which piece of content people want to unlock, you'll know what offers to send them next. Since relevant offers are proven to win more business, this will improve revenue.
ContentLock can also help small businesses grow their email lists by using content locking to boost content engagement, and to increase the perceived value of your content.
Ready to get better leads and boost email subscriber numbers? Get started with OptinMonster today.