Looking for a Reason to Use OptinMonster?
Here are 39...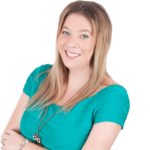 Entrepreneur
OptinMonster has had a snowball effect. My traffic goes up the more people I have in my email list, and I'm also able to generate new quality leads on a monthly basis. Some months, I add as many as 1000 new subscribers to my list - with no paid promotions.
View Case Study →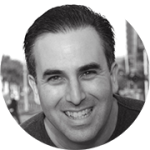 Founder Social Media Examiner
In only 7 months, we added more than 95,000 names to our email list using OptinMonster's Exit Intent™ technology. We strongly recommend it!
View Case Study →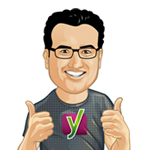 Founder Yoast
I was once a disbeliever myself. I didn't like popups at all. But we doubled our email signups, so the results speak for themselves, it just works. OptinMonster makes it super easy and is well worth the money.
View Case Study →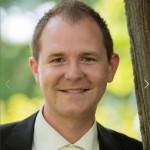 Founder DealDoktor.de
The new OptinMonster with the web back-end is just amazing. With OptinMonster, we found an easy-to-use and very effective way to increase our newsletter subscribers. This tool is worth every penny!
View Case Study →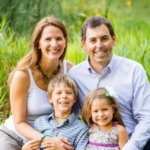 Founder of The Eczema Company
Using OptinMonster we've been able to easily gain subscribers and customers. It's thrilling to watch the numbers roll in. OptinMonster is a powerful marketing must-have.
View Case Study →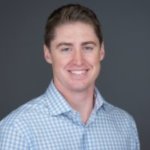 Director of Ecommerce at Sportique
OptinMonster has allowed us to rapidly innovative our on-site engagements, greatly improving our customer experiences. The robust testing capabilities have helped us increase conversion rates +200%, resulting in tripled month over month growth of our email list.
View Case Study →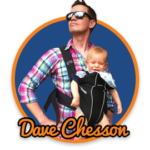 Owner of Kindlepreneur
I have never before seen such effectiveness and efficiency in an optin tool than I have with OptinMonster. In under 2 hours of work, I doubled my daily optin rates thanks to OptinMonster's incredible options.
View Case Study →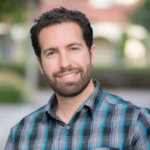 Owner, Cole's Classroom
Using OptinMonster, I was able to increase sales $55,000 after capturing nearly 7% more leads with a single optin!
View Case Study →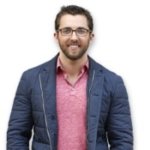 Owner, OptimizeMyBnb.com
It was honestly like magic. Since beginning to use OptinMonster, I've received about 1500 subscribers in just over six months. Not only does the service pay for itself in more sales every month, but the customer service is expert.
View Case Study →

Owner, DigitalMarketing.org
We found a way to entice a percentage of our client's browsing visitors to enter a giveaway using OptinMonster. Since the beginning of the year, we've added 5000 NEW subscribers and over $10K in sales. Without OptinMonster, that wouldn't have been possible.
View Case Study →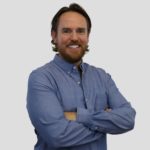 Co-Founder, Salt Strong
Within the first 30 days of using OptinMonster, our leads doubled! But what was even better is that our organic views have steadily climbed even if with the OptinMonster pop-ups on. Needless to say, it was a game-changer when you can double your leads, keep the visitor experience awesome, and keep the search engines happy.
View Case Study →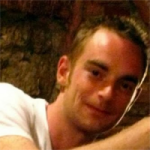 SEO Expert
OptinMonster played a critical role in increasing my email optin conversion rate by 469%. In real numbers, that is the difference between $7,765 and $47,748 per month in revenue.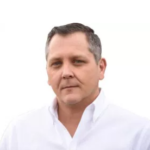 CEO, Aligned Security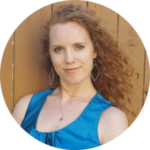 Sharp Freelance Writer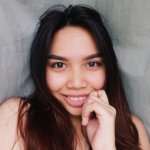 Founder, Anne Wonders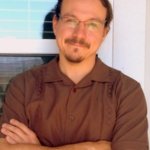 Blueprinted Education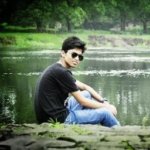 Viral Web Ltd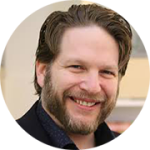 New York Times Best Selling Author
OptinMonster brought me more subscribers, which is a given, but what's more important was that setting it up and making it work well with my site and design was seamless and excellent! I love the product and the people behind it.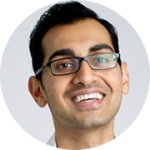 Founder QuickSprout
Exit-intent popups have doubled my email opt-in rate. When done right, you can see an instant 10% lift on driving sales. I highly recommend that you use OptinMonster for growing your email list and sales.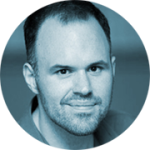 Founder of Search Engine Journal
Ever since we installed OptinMonster we have seen a 240% increase in newsletter signups on Search Engine Journal. Not only have we had more signups, but the popup itself is very easy to customize and comes across as an unobtrusive way to transparently build a marketing list.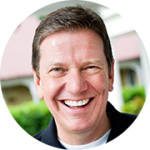 New York Times Bestselling Author Platform: Get Noticed in a Noisy World
I hate popups, so I was hesitant to try one on my site. But the results from OptinMonster exit-intent popup speak for themselves. I doubled my subscription rate immediately without annoying my users. I haven't had a single complaint. My only regret is that I didn't start using OptinMonster sooner. I can only imagine how many subscribers I could have added to my email list! If you have a blog, then I highly recommend you start using OptinMonster. I've researched them all, and it's the best in market.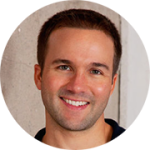 Founder of EntrepreneurOnFire
OptinMonster has become my go to tool for getting more email subscribers. I love its ease of use and tracking features...nothing else in the market comes close!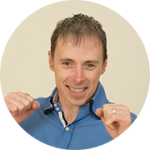 Founder RazorSocial
Using OptinMonster we got a 300% improvement on our email conversion rates which translated into significant revenue. We have tried many similar lead generation plugins and nothing can compete with OptinMonster.
View Case Study →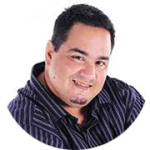 CTO Crowd Favorite
OptinMonster is unlike most plugins. Most plugins cost you money. OptinMonster makes you money. Most barely get updated - OptinMonster just keeps getting better.

Founder AdvisorEvolved
OptinMonster is the shit! Completely blows away Thrive Leads in so many ways!!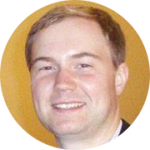 Founder Blogging.org
Site traffic will only get you so far - you must build am email list! OptinMonster is simply the best way to convert your one-time site visitors into life-long email subscribers!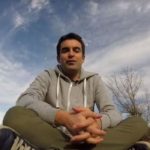 CEO - Campuza
With OptinMonster, I have more than doubled the number of daily new subscribers on my website. As most of my business comes from my email list, it is obvious to see that OptinMonster has a direct impact on the sales generated by my business. It is easy to use, the exit intent pop up is one the best on the market. Keep up the great work!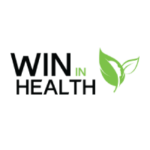 Founder, Win in Health
OptinMonster was easy to setup. And easy to get started. With a better conversion and more emails on our list, we've almost tripled our revenues from last year!
View Case Study →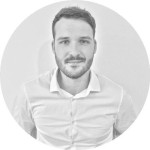 Cyber Security Expert
The only thing I regret about using OptinMonster is not doing it sooner! I've tried various WordPress plug-ins and none of them had the functionality and superb reporting that OptinMonster delivers. This product has helped me to double my email list in a matter of weeks - and as a result I'll never go back to using another product. Thank you OptinMonster for developing cool customer driven features, for delivering fantastic service and for just being generally awesome!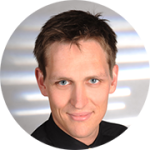 Co-Founder MaxCDN
OptinMonster is the easiest and most effective way to boost your revenue by decreasing cart abandonment.

Founder Biddyco
Within 1 month of setting up OptinMonster, our conversion rate of visitors to email subscribers shot up from 2.1% to 6.5% - I just wish we had signed up sooner!
View Case Study →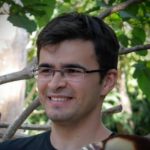 Owner, Codeinwp.com
OptinMonster gives us the freedom we need in terms of what we want to do with the subscribers' data and their path through our funnel right after they sign up. Our OptinMonster forms are set to redirect people to different success pages, and, in result, offer them different resources / free gifts after they subscribe.
View Case Study →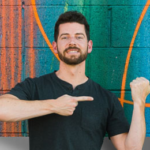 Owner, BiPolarNow
No higher quality optin forms and variety than OptinMonster! They take great strides to educate me on how best to use the powerful features of their forms. I love the data-driven decisions that I can make using split testing. I'm a believer!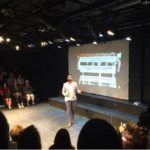 Co-Founder, RedPandas
The most complete conversion rate optimisation toolset in a box! Incredible value and very easy to use!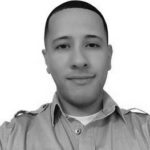 Founder, Buzzing SEO
OptinMonster has allowed me to create stunning opt-in pages for multiple sites in minutes! The best part is the A/B split testing feature which allows me to see which forms are performing for better optimization. Highly recommended!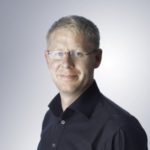 MD of PLYP.co.uk
I own a digital publishing business and we've been trying to integrate some new optin systems onto our site for ages but were having so much trouble finding the best system. Then I found OptinMonster and the world is a better place! Your system is so easy to use and is written in a language I understand. It's a good value for money and it really delivers.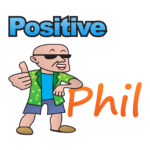 Owner, Positive Phil Show
OptinMonster has dramatically increased my popular podcasting business. I used the exit popup and noticed a 60% increase in my email list in just 30 days. This is a super easy, intuitive tool. I truly enjoy using OptinMonster. It's a fun interface.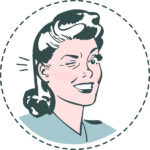 Owner, Margaret's Folly, LLC
We've only just begun to use OptinMonster but so far, so very good. The support is great.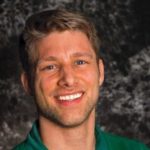 Owner, Digital Doc
We have been using Optin Monster for the past year and frankly it has saved our business. We are able to capture customers that are on the fence about doing business with us. With a simple email capture we increased business 10% which helps during those down months!
Show Testimonials From:
Everyone
Case Studies
Leave your own review of OptinMonster
Get featured right here on our testimonials page! Submit Your Review