Conversions are the fuel that keeps websites alive. Every conversion represents direct revenue or future revenue, so the higher your conversion rate, the more money you stand to make.
Need to boost your conversion rates? These conversion rate optimization tools can help you get the job done, simply and painlessly.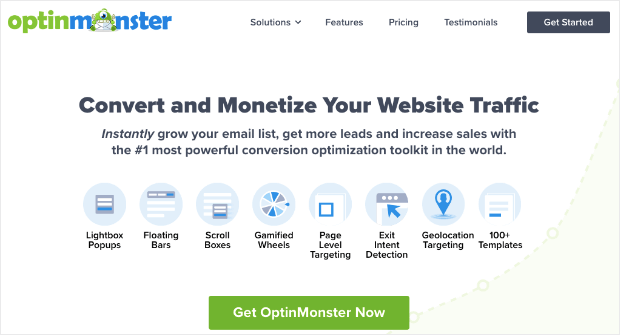 OptinMonster is hands down the best tool to have if you need help in boosting your conversion rate. It lets you skyrocket leads and conversions by creating impossible to ignore optin campaigns for your website.
With its drag and drop builder, you can create eye-catching lead generation forms that are optimized to deliver the highest conversion rates. Plus, OptinMonster is incredibly easy to add to your website, so it's zero stress from start to finish.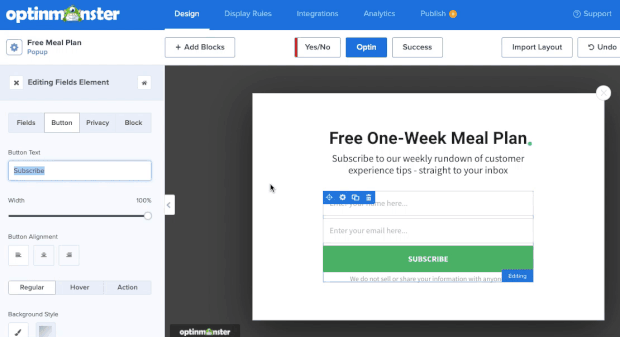 OptinMonster comes with 50+ beautiful prebuilt templates for 6 different campaign types like lightbox popup, floating bar, welcome mat, embedded forms, and more.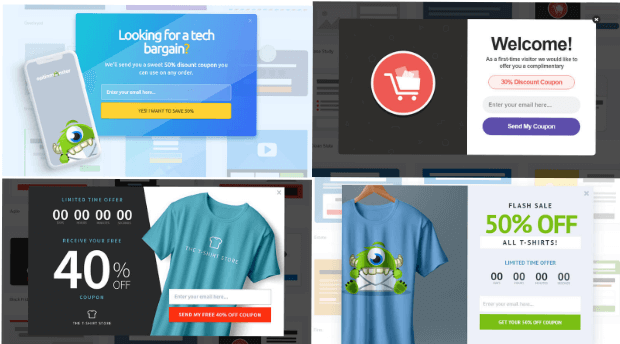 But you need more than just a pretty popup to convert visitors to customers. You need to target the right people at the right time with the right message.
OptinMonster has the best and most powerful targeting features to let you do just that. With advanced page-level targeting, custom display rules, and dynamic text replacement, you can personalize your conversion campaigns even further.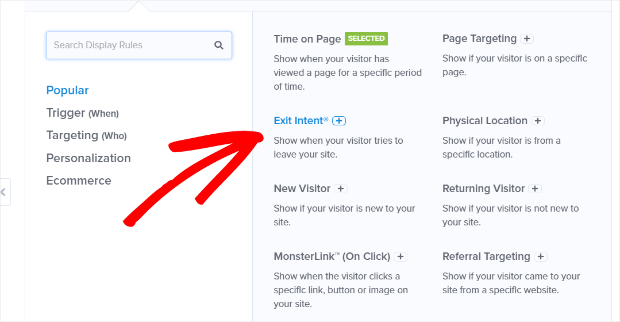 Plus, OptinMonster has A/B testing that takes the guesswork out of your campaigns. Try different styles, content, and headlines to see which converts best with your audience.
But how do we know that OptinMonster is the best conversion tool for your site? It's because we see the results every day.
In fact, by using OptinMonster's Exit-Intent® technology, Biddyco tripled its conversion rate in only 30 days!
Are you ready to get similar conversions on your site? Then signup for a 100% risk-free OptinMonster account today (backed by a 14-day money-back guarantee):
Get Started With OptinMonster Today!
BONUS: Done-For-You Campaign Setup ($297 value)
Our conversion experts will design 1 free campaign for you to get maximum results – absolutely FREE!
Click here to get started →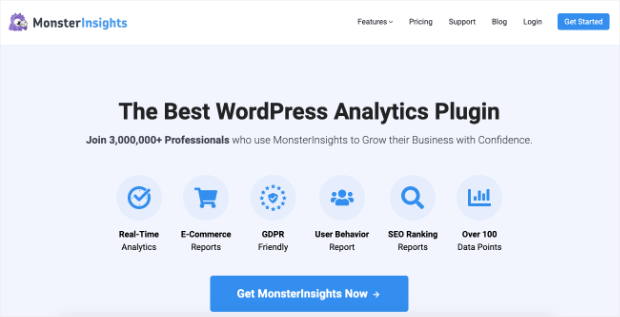 If you have a WordPress site, MonsterInsights is the best and most popular analytics plugin to give you all of the data you need to boost your conversions with confidence.
MonsterInsights allows you to easily connect your WordPress site with Google Analytics so you can see all of your analytics data right in your WordPress dashboard.
Within minutes, you can set up advanced tracking features to help you make data-driven decisions about your site.
Perhaps most importantly, with Google Optimize integration, you can design and implement A/B split tests on your site without any coding.
Finally, MonsterInsights gives you the power to make use of Google Analytics while being compliant with GDPR and other privacy laws. With an EU Compliance addon, you can make your site privacy law compliant.

ExactMetrics is another powerful Google Analytics plugin that helps you make data-driven decisions to optimize your WordPress site for more conversions.
Not only will you better understand your audience through ExactMetrics, but you can also track form conversion data directly in your WordPress dashboard.
The ExactMetrics Forms addon will give you all of the insight you need to finesse and create high converting surveys, lead generation forms, and more.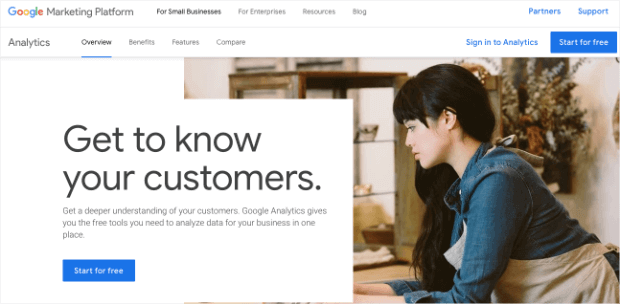 Google Analytics offers pretty much every piece of information you'd ever need on your web visitors. And best of all, it's completely free.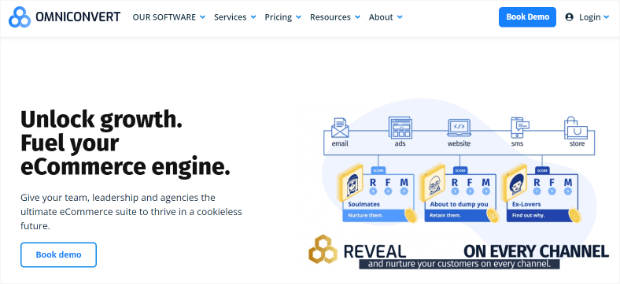 Omniconvert is a market research app that allows you to create behavior-based surveys that monitor and evaluate what visitors do on your website.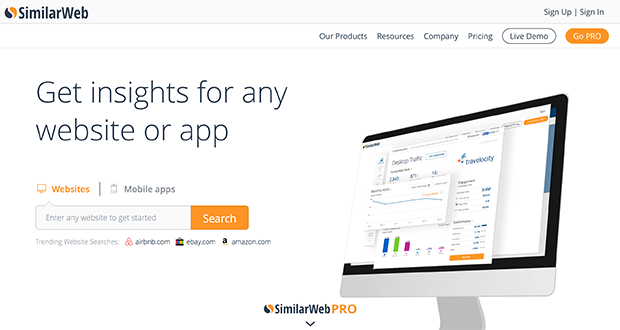 SimilarWeb can help you to research your competition. Take a peek at your competitors' sites and best-performing strategies, and learn how to improve your own.

Owler allows you to see all the details on your competitors. This app digs deep into competitor clients, and even offline data.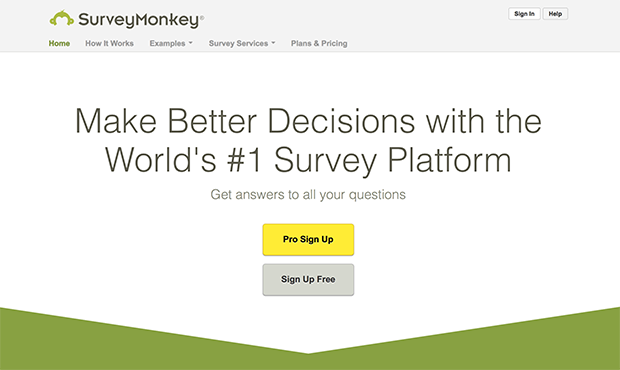 SurveyMonkey is one of the very best resources available if you want to learn about your target market. You just need to ask them the right questions.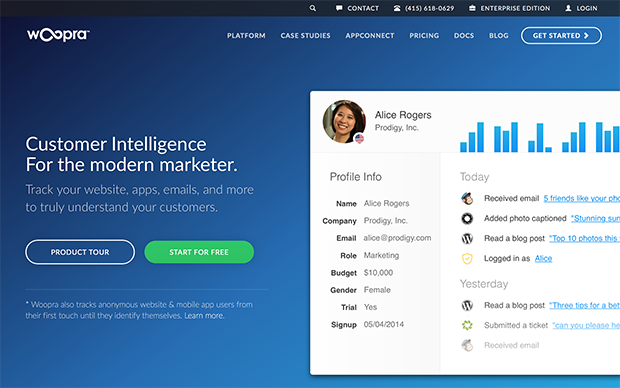 Woopra tracks both anonymous and identifiable customers as they explore and engage with your site, giving you unprecedented access into the psychology of your users.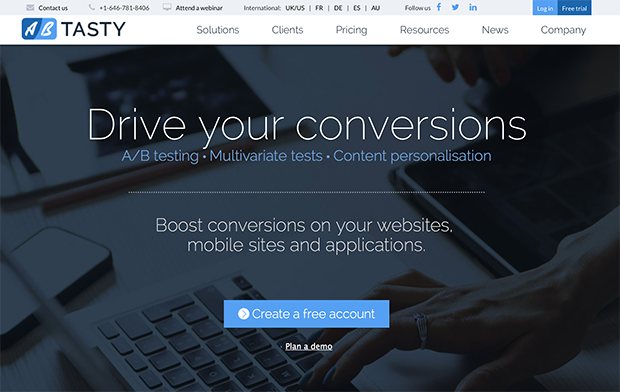 AB Tasty, as the name suggests, is one of the most comprehensive AB testing and multivariate testing apps you're going to find.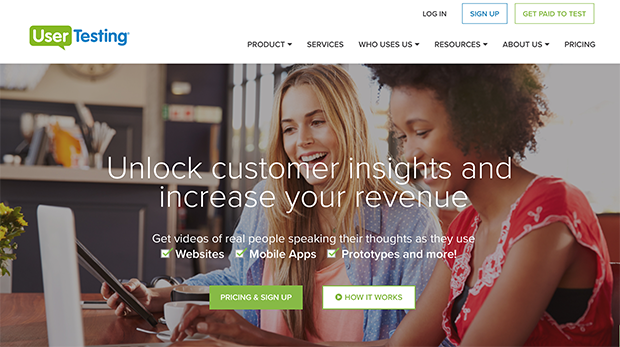 User Testing offers a suite of different services to test your site and user behavior, and monitor differences that emerge.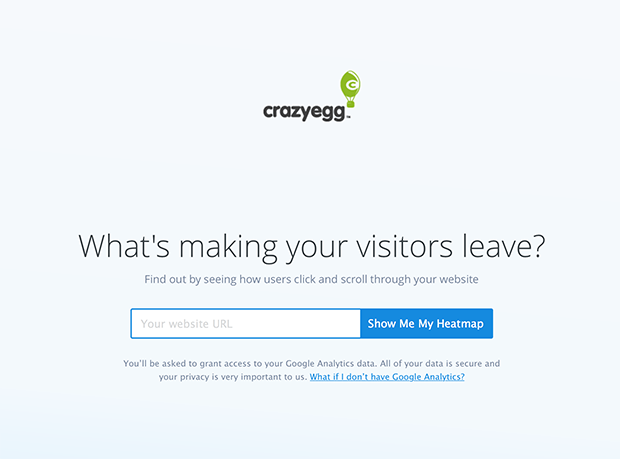 CrazyEgg is ideal for mapping out the general actions and attention of your users, making it a great AB testing tool. It's also one of the best-known heat map tools available on the web.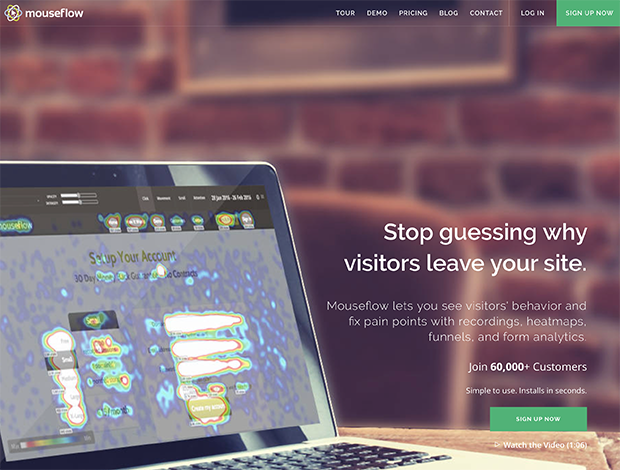 MouseFlow is a tool similar to CrazyEgg, recording user sessions with heatmaps, funnels, and other forms of analytics.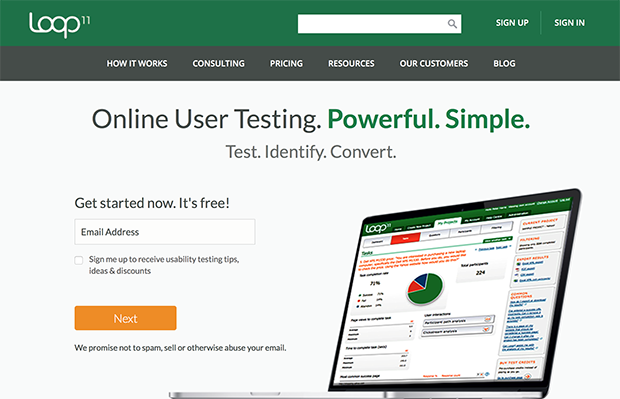 Loop11 specializes in remote testing, which allows you to evaluate the functionality of your site from a distance.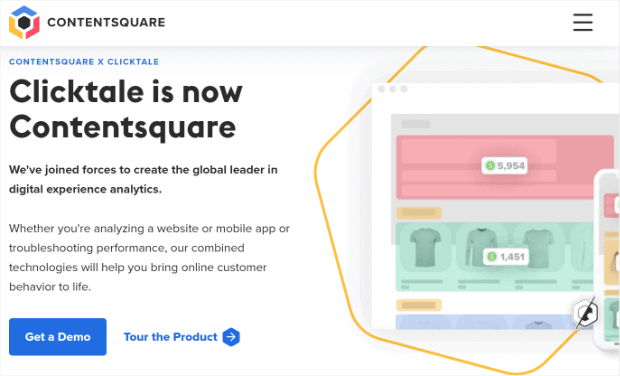 Contentsquare, formerly Cicktale, is a user behavior app that helps you identify customer behavior, needs, and intent throughout the engagement process.
Related Content: Conversion Rate Optimization Statistics You Need to Know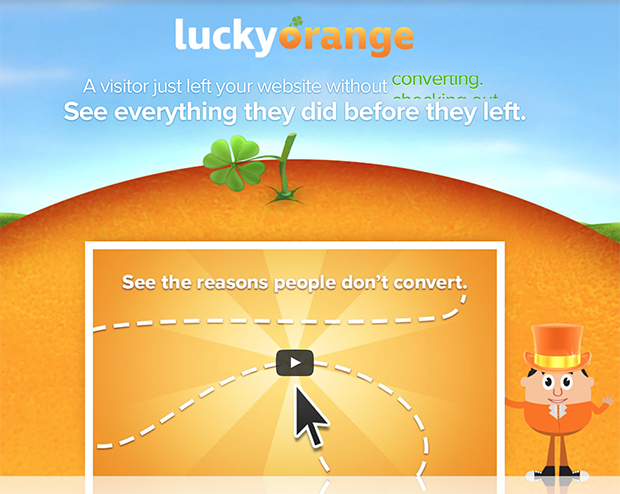 LuckyOrange is the perfect tool for you if you want more transparency to evaluate why users aren't filling out your contact forms. It can automatically record certain sessions of user behavior for your eventual perusal.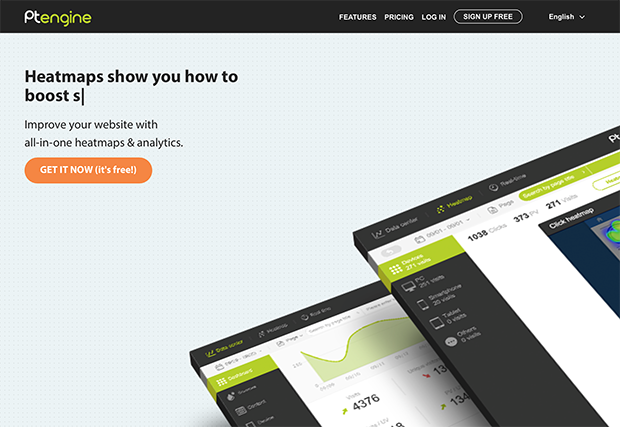 PTEngine is a tool that combines heat maps with general site analytics to help you more fully understand the paths of behavior your users take.

UsabilityHub offers a number of different tests you can utilize in your pursuit of higher conversion rates, including question tests (like surveys), 5-second tests, click tests, and navigation tests.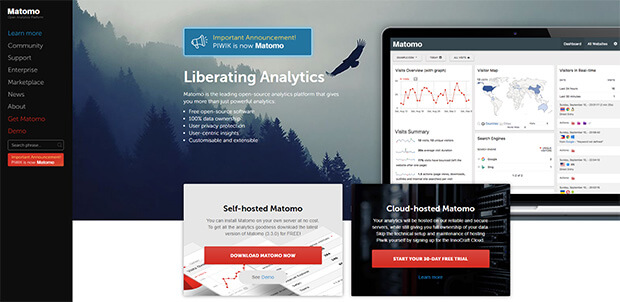 Matomo is completely free and open-source, giving you the power of customizability. You can create, tweak, and own your reports, and even contribute to the software as a part of the community.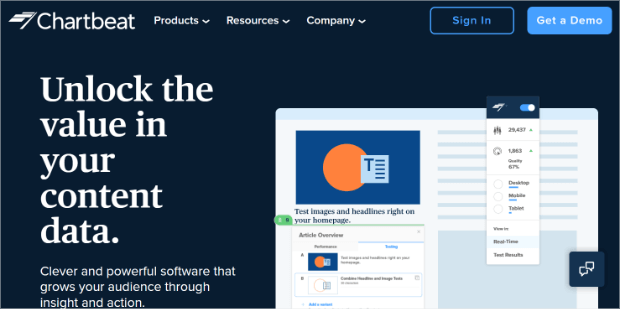 ChartBeat is a suite of tools that help you to "create, capture, and capitalize" on the attention of your users.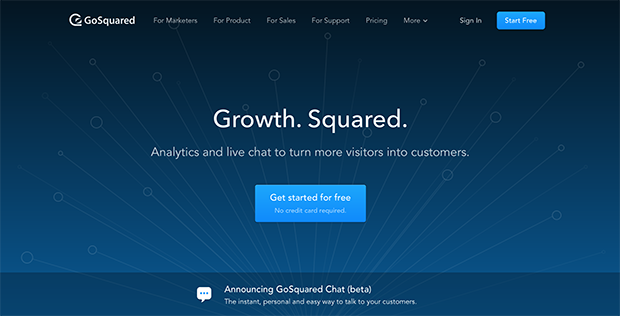 GoSquared differentiates itself by offering reporting metrics in real-time. It can help you understand the makeup and behavior of your web traffic as it unfolds throughout your site.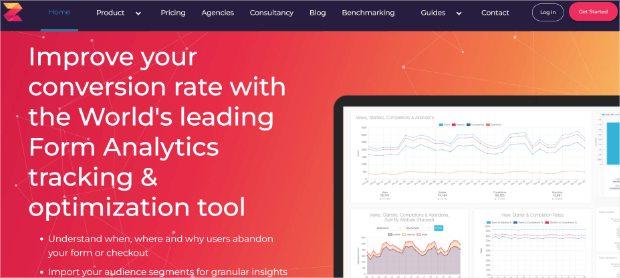 Zuko is an analytics tool that specializes in measuring user behavior as it relates to online checkout and inquiry forms specifically. If your conversion rates depend on form submissions, it's ideal.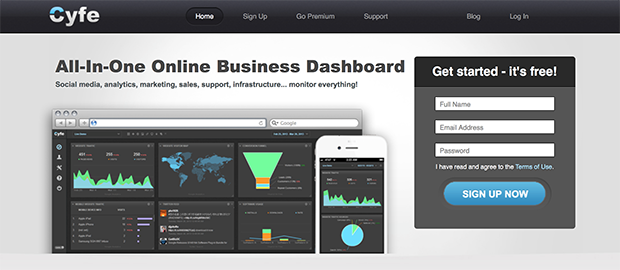 Cyfe tracks your social media, marketing, sales, support, and even your infrastructure in one place. It's an indispensable tool to learn more about your audience and how they interact with your brand.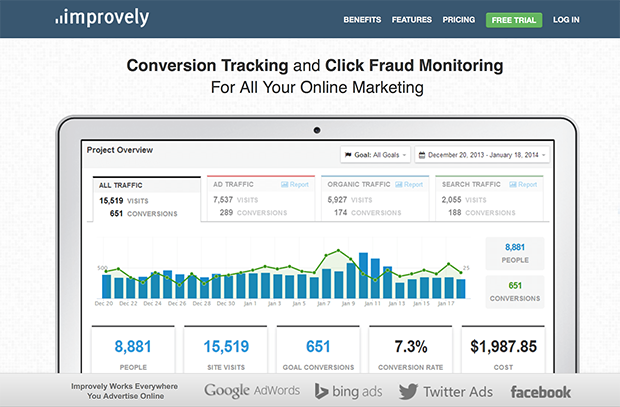 Improvely seeks to improve your campaigns by focusing on conversion tracking. It can also help you identify forms of click fraud.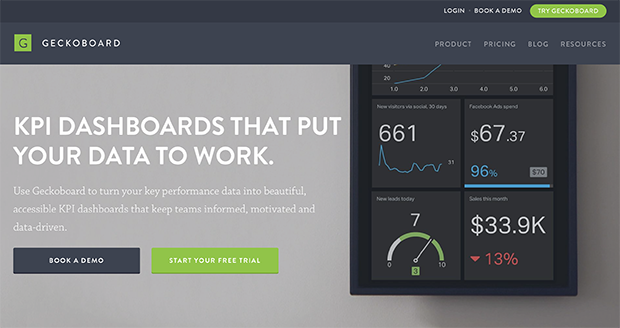 Geckoboard is all about creating and managing KPI dashboards, which attempt to visualize complex data sets from more than 60 different cloud integrations.
All of these tools have the potential to help you improve your site's conversion rate.
Next, check out our roundup of the best content marketing tools to automate your lead generation even more. Or, if you want to get an advantage over your competitors, check out our list of the top 25 competitor research tools around.
If you're interested in getting started with one, give OptinMonster a try. It has everything you need to build and maintain a conversion optimization strategy that works. Sign up for OptinMonster today!