Ever wondered if you could read your website visitors' minds… and curate content based on it?
OptinMonster's Real-time Behavior Automation helps you identify what users wanted RIGHT NOW by detecting their user behavior.
That way you can show targeted campaigns to the right people in the right place at the right time, in turn driving more conversions.
For example, with OptinMonster's automated personalization tool, you can
detect when your visitors are about to leave your site and show relevant campaigns to convert them into leads and customers
show particular campaigns to visitors based on the area of the site they are visiting
recognize how visitors interact with other offers and follow up with new targeted campaigns
Whether you're a small business owner, an eCommerce retailer, or a publisher, running highly targeted campaigns by detecting user behavior is the best way to convert your website visitors into leads and customers.
Real-time Automated Personalization for Small Business
Email marketing is the lifeblood of small businesses. The best way to do email marketing is to give visitors multiple opportunities to subscribe while providing information that's tailored to their interests and actions on your site.
OptinMonster's Real-Time Behavior Automation brings together a range of tools that allow you to react and adapt to onsite activity in real-time. That way you can deliver personalized content for individual visitors.
Our Real-time Behavior Automation software also includes Onsite Retargeting, Cookie Retargeting, and Smart Success.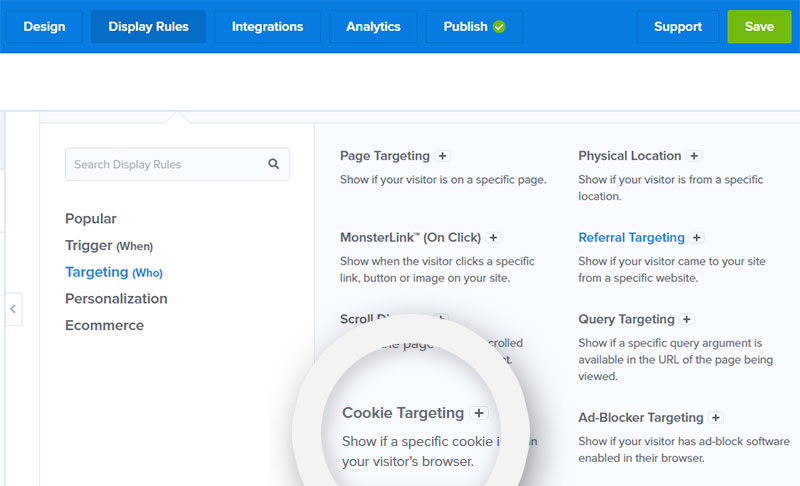 Business owners can also combine web personalization with automation by using OptinMonster's Dynamic Text Replacement and Device-Based Targeting features.
Real-time Behavior Automation for Ecommerce
One of the biggest advantages of real-time marketing for eCommerce retailers is that you can wow your visitors with a unique shopping experience tailored to each of them.
OptinMonster's Real-time Behavior Automation provides that experience. It allows eCommerce retailers to adapt to visitors' actions and present a consistent flow of relevant offers, no matter where people are browsing.
With Onsite Follow-Up Campaigns, and OptinMonster's advanced retargeting features, you can be sure that you're getting the right message to the right customers at the right time.
You can refine your campaigns even further with Geo-Location Targeting, Dynamic Text Replacement, and our signature Exit-Intent Technology to streamline your marketing, and provide a dazzling customer experience.
Use Cases of Real-time Behavior Automation
Below are a few use cases of website personalization with real-time behavior automation.
1. Automated Personalization Based on the Pages or Categories
Show relevant offers to your visitors based on the page or category where you want to show your campaigns.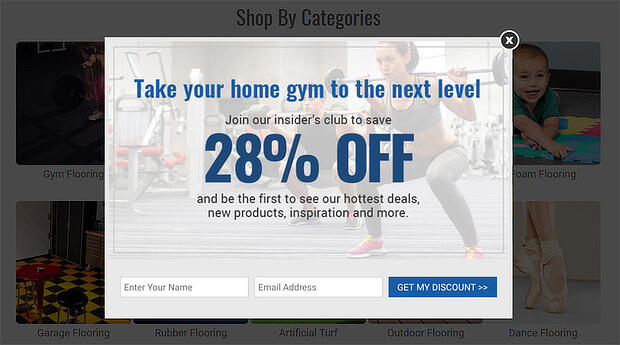 2. Show Offers Only When Users Have Shown Interest
The best time to show an offer to your visitors is when they've shown they're interested. Once visitors scroll down the page, it's a great time to show them more content related to what they're already reading.
3. Tons of More Behavior Automation Options
OptinMonster comes with tons of more automated personalization options that help you provide a better user experience to your visitors, such as
Onsite Retargeting
Cookie Retargeting
Smart Success
Dynamic Text Replacement
Device-Based Targeting features
Ready to boost your conversion rates with automated personalization? Get started with OptinMonster today.