Do you want to know how to create high-converting mobile optins that comply with Google's latest rules on mobile usability? We've seen many changes in Google's guidelines in the last couple of years, so it's no surprise that it's hard to keep up with mobile list building best practices.
But keeping up is essential. By 2020, there will be 14 billion mobile devices in circulation, making mobile list building and lead capture a must for your eCommerce business.
Plus, it's assumed that mobile will dominate eCommerce sales by 2021, so there's no time like the present to ramp up your mobile marketing.
This guide will show you how to run a mobile-friendly lead generation campaign that improves conversions without offending Google. By the end of this guide, you'll understand what your customers want from mobile optins, and how to do mobile list building to grow your business.
What Audiences Want from Your Mobile Optins
So what exactly do audiences want from mobile optins? Overall, your web page as a whole must be mobile-first, otherwise, people won't stick around long enough to see your optin. You'll want to keep your bounce rate down so there's an opportunity for conversion.
Mobile users often want specific information fast and are ready to act quickly. Speed is key to a great experience, and that applies to optins, too. If people can't find what they want immediately, a third of them will leave, and they may never come back.
The good news is that if you're using OptinMonster, you've got plenty of options for mobile lead generation, including:
Mobile Optin Content and Design
How can you make those mobile optins more successful? Let's start with the content and design.
First, make it easy for people to understand your optin by making it clear:
Who you are talking to
What you are offering
Why they should care about it
Following a who, what, why content order makes it easy for people to relate to your offer content.
For small screens, you need large fonts, if people are to see your content without too much pinching and zooming. Google recommends a base font size of 16px.
Don't be afraid to use rich content on mobile landing pages and optins. Interactive content like polls, quizzes, videos, and audio can result in more effective mobile lead generation.
Optin form design is crucial. In most cases, simple forms convert better, though you should always check the data for your own audience. Long forms can be hard to navigate, so the more information you ask for, the less likely people are to proceed. We have some more tips on this later in this guide.
The Nielsen Norman Group suggests you decide upfront whether you need particular fields. If not, eliminate them. Making fields visible, with appropriate labeling, and pre-filling information where possible are other suggestions on their mobile form optimization checklist.
Mobile Optin Offer Creation
When it's time to create your offer, remember that you're building a relationship, hopefully for the long term, so avoid being too pushy or aggressive. Instead, start the relationship right by getting personal.
OptinMonster's Smart Tags feature lets you use people's names in optin forms (if you have that information from another source such as your email newsletter). That's guaranteed to get their attention. Here's an example of Smart Tags in action on a mobile optin: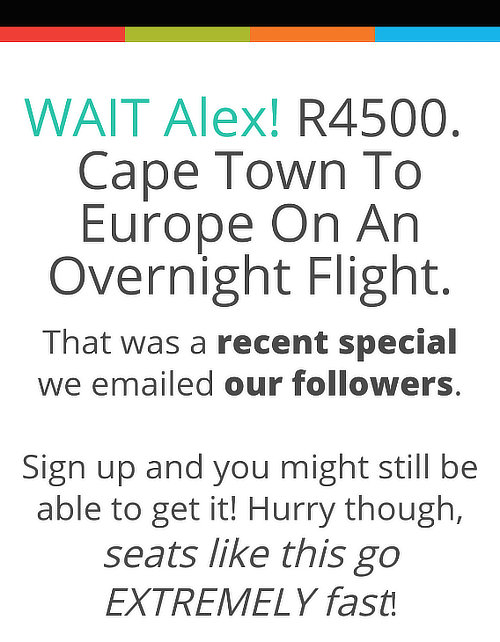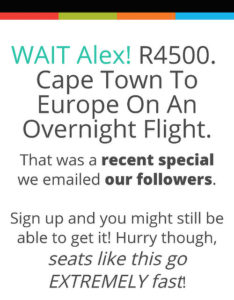 Avoid being overly intrusive or you'll lose your audience. Instead, use email retargeting and page-level targeting to specify how often forms appear for different users and even what offers they see.
If you want to grow a strong mobile optin list, consider running contests and promotions. These are proven to attract attention. To make your offers even more enticing, make them exclusive. Mobile-only offers will enable you to build a mobile list that opens the door to other forms of marketing with SMS and push messaging.
Tips for Better Mobile CTAs
We've talked before about the key aspects of the perfect call to action (CTA), including:
Minimizing risk.
Fostering curiosity.
Using urgency or scarcity.
Showing value, benefits, and proof.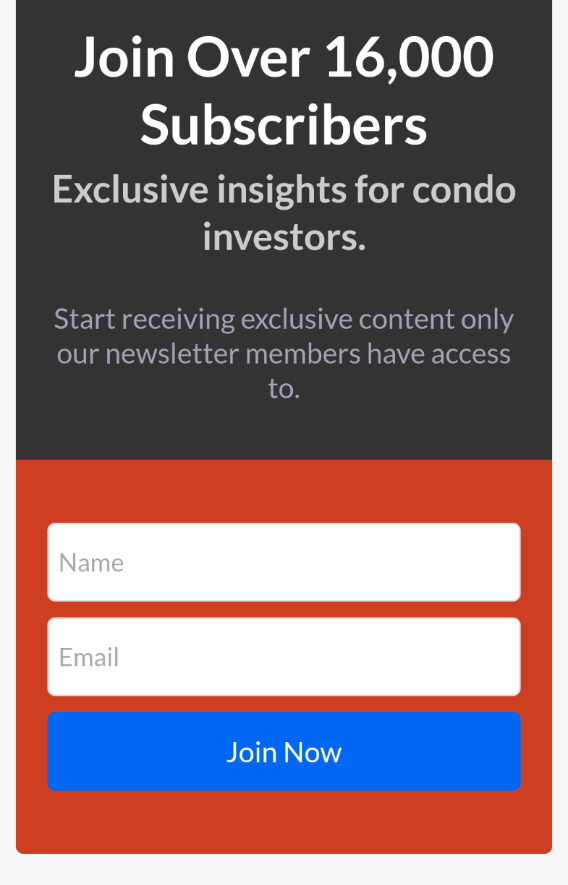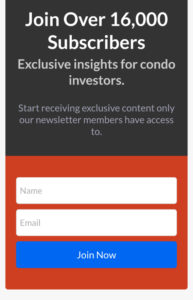 All of these still apply, but there are a few more tips for CTAs designed for mobile users. It's important to:
Keep CTAs simple and concise. Since mobile screens are smaller, you have to ensure people can still see the essentials.
Use context. Phones have GPS, which means you can target mobile optins to people in a particular location. With OptinMonster, you can add Geo-Location Targeting to any subscription to do this.
Incorporate phone numbers. Since people are using phones, your CTA could encourage them to call you or to text a code. It's an easy way to connect.
Use SMS. Similarly, include the phone number field in your optin or ask people to text you. This will be useful for an SMS or WhatsApp marketing campaign.
While ideally, your mobile landing page will be short, sometimes you can't avoid longer copy. In this case, it's important to repeat the CTA so people don't have to scroll back up to complete the action.
Other Mobile Optin Optimization Tips
Here are a few other ways that you can optimize your mobile optin.
As an alternative to long forms, use progressive profiling to collect information from leads in stages. You could start by getting their email, then maybe their phone number, then other information as needed to help you send them the most appropriate emails and messaging.
You can also differentiate your optins according to why people are searching for information. For example, there are multiple reasons why people might want to buy a backpack. Imagine if you could get them to decide whether they're using it for work, school or a trip. Follow-up messages could then send people to content appropriate to their needs.
Jeff Bullas suggests researching keywords and search phrases that bring people to certain pages and changing your optins depending on the intent those phrases reveal.
This makes sense because people will need different information from you depending on whether they are browsing, researching broadly or planning to buy your product. The better you target those optins, the higher your likely conversion rate.
We talked earlier about using rules to manage mobile optins. A couple of options include:
Ensuring that those who have already opted in don't see future requests to do so.
Preventing the same optin from repeating too soon after a visitor has closed it.
Optimize your landing page, and remember to account for context and device. Also, avoid hover events (where something happens if you hover your mouse over a particular page area). Mobile interactions are hands-on, with tapping, swiping, pinching and zooming, so hovering won't work outside the desktop.
Finally, test all mobile optins to ensure they're working for you. OptinMonster allows you to split test headlines, calls to action, copy, and images. Here's how you can increase subscriber numbers with split testing.
Mobile Optin Examples
Let's take a look at some mobile optin examples created using OptinMonster.
When you visit Jeff Bullas's site on a smartphone, you see the mobile version of the fullscreen welcome gate on the regular site. It asks for just one field and viewers have an immediate option to go to the content by pressing the "no thanks" button.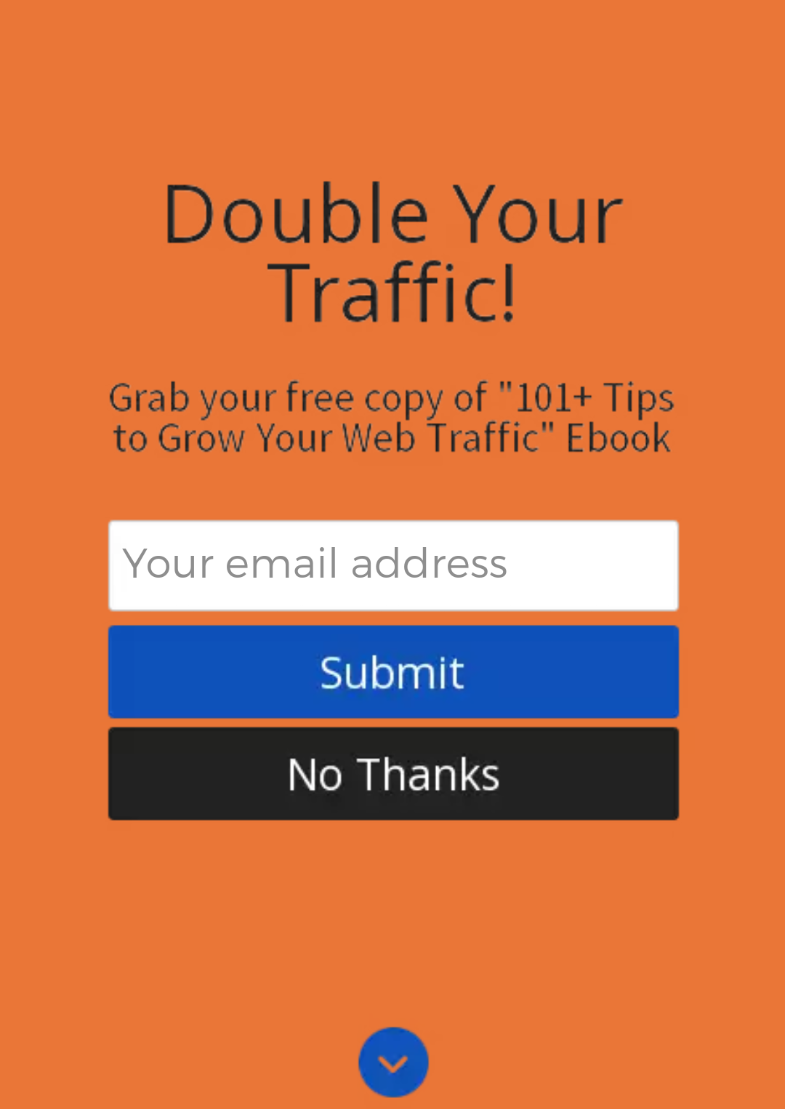 AtHoc has a mobile version of its welcome gate, where viewers can ask for information or watch a video. With video a huge part of the mobile user experience, this is a good move.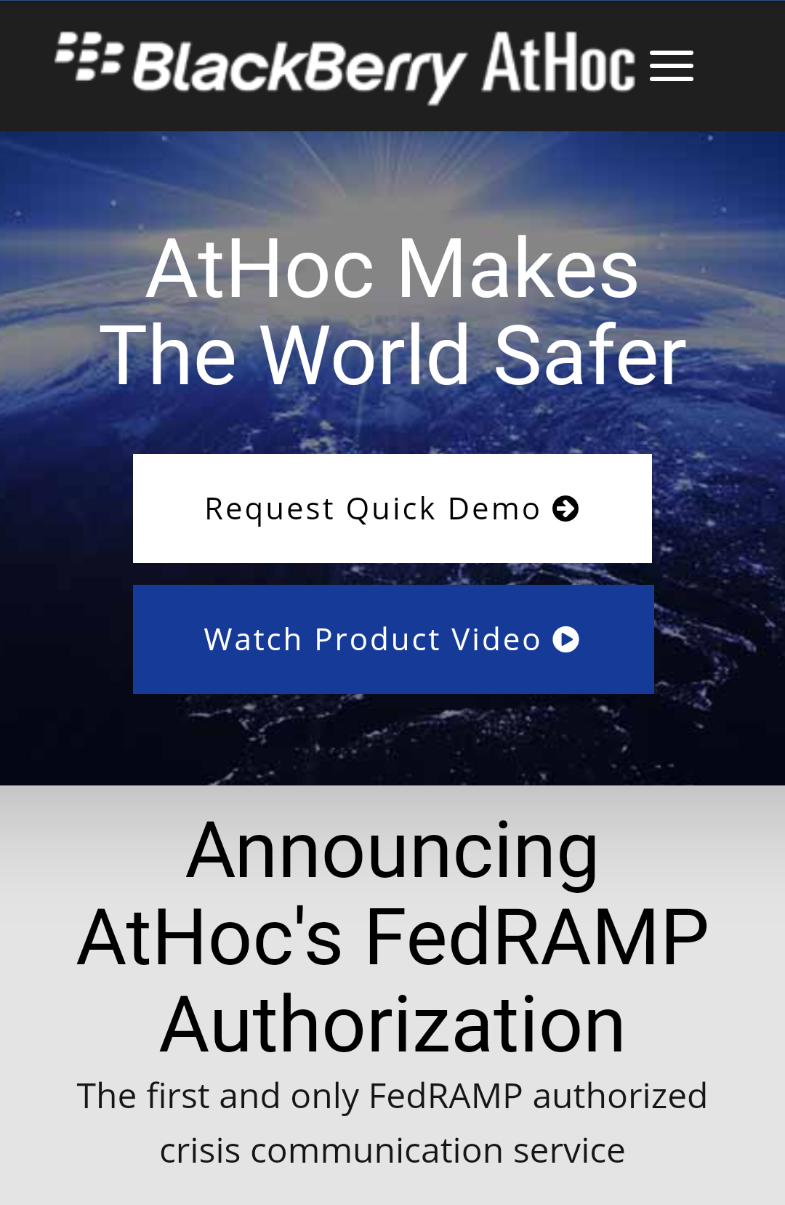 Paleo Treats lures people in with a contest and only asks for an email address.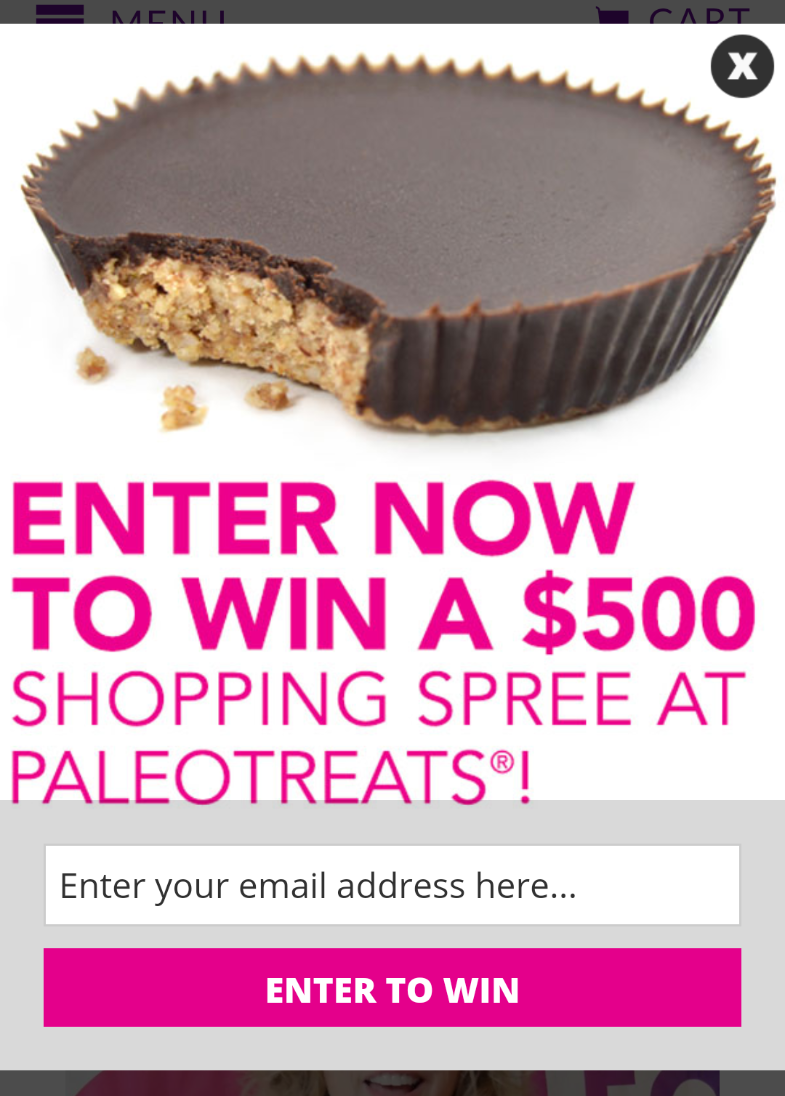 Contest Domination uses a fullscreen yes/no popup to give mobile users more choice.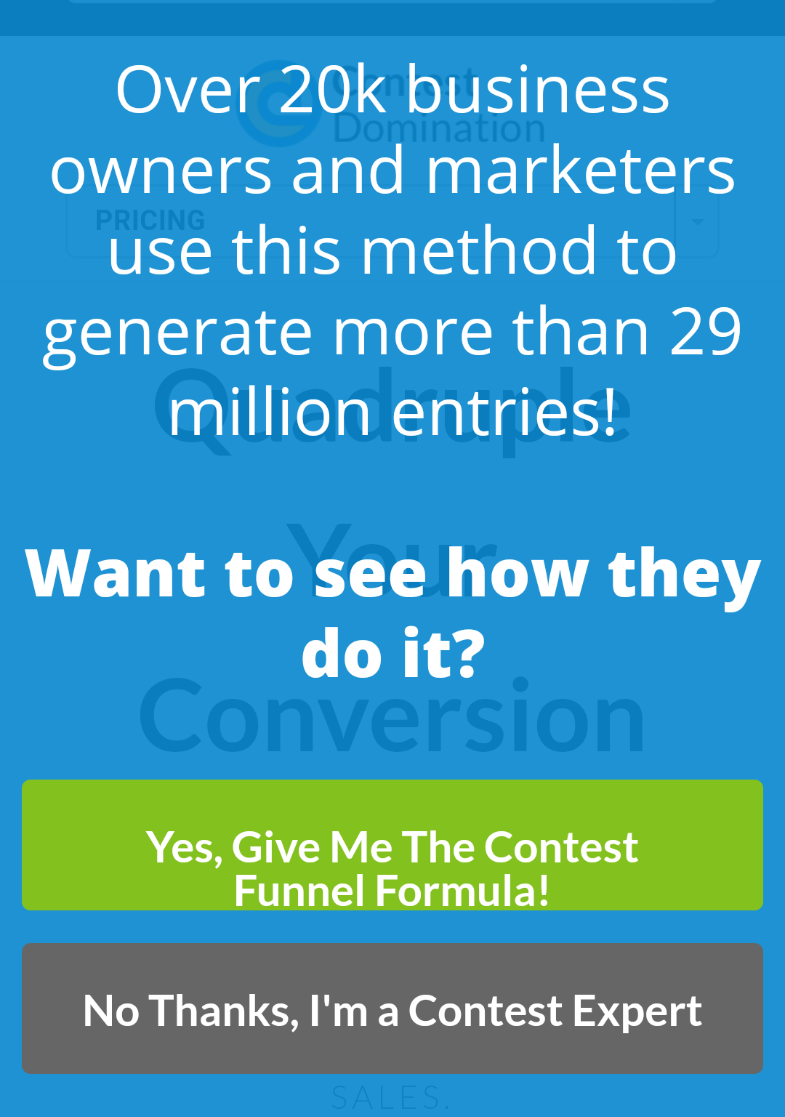 While Tenfold doesn't ask for a number, they include their own number on the mobile optin screen, making it easy for people to call them.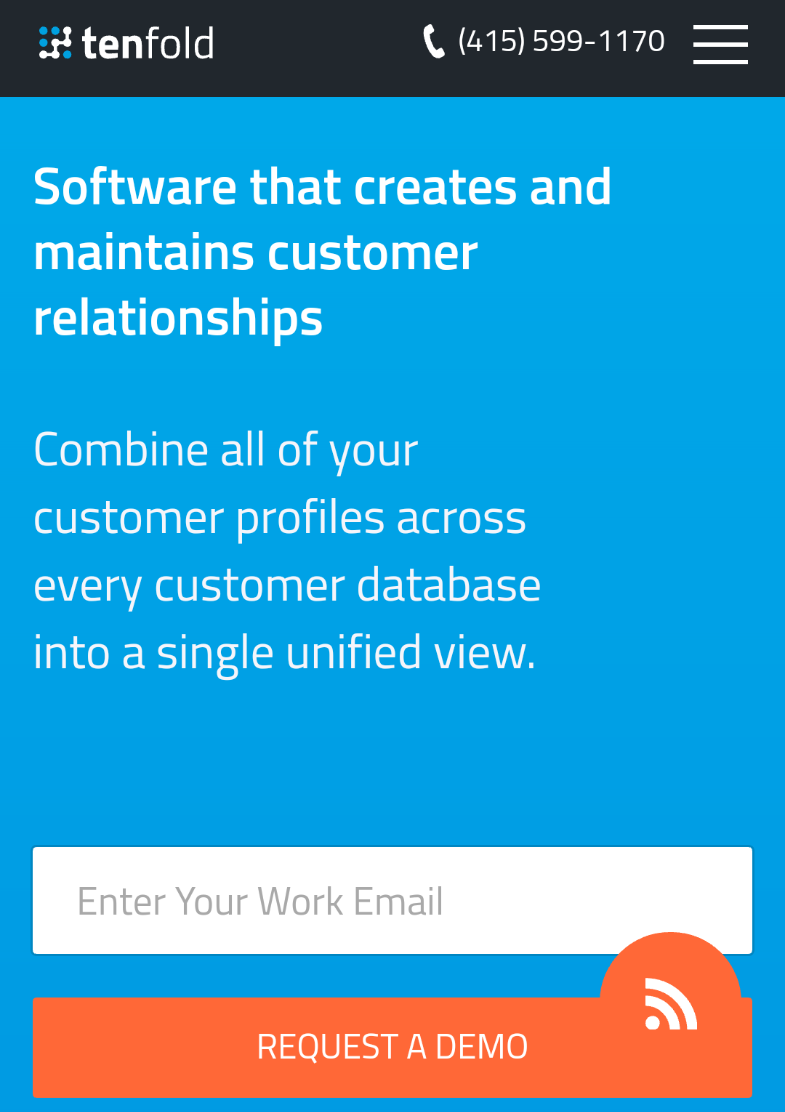 You can see more inspiring examples in our mobile optin gallery.
Mobile List Building with OptinMonster
At OptinMonster, we understand the value of mobile optins, that's why we have made it easier than ever to create highly-effective responsive forms.
We have several flexible, fully customizable mobile-specific optin templates that you can start with. You can build a mobile lightbox popup or a mobile floating bar campaign.
With OptinMonster's InactivitySensor, you can easily convert abandoning mobile visitors into subscribers and customers. See our tutorial on how to create a popup to engage mobile visitors for step-by-step instructions.
What are you waiting for? Try OptinMonster today to create your mobile optin form.
We hope that you found this article to be helpful. You may also want to check out our beginner's guide to email marketing for more tips. And don't forget to follow us on YouTube, Twitter, and Facebook to keep up with all our guides.