If you haven't started your marketing push toward the holiday shopping season, the time is now. No matter what business you're in, if you sell anything online you should be taking advantage of that wonderful time of the year called Black Friday and Cyber Monday. In this guide, we're going to walk you through exactly what you should be doing to get your Black Friday marketing and Cyber Monday marketing off to a great start at the right time.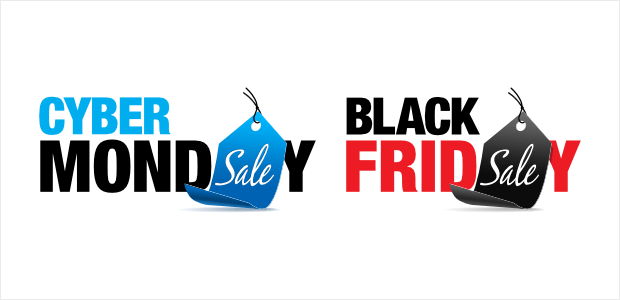 Holiday retail sales during November and December 2018 increased 2.9% over 2017's numbers for the same period to a whopping $707.5 billion.
Since the most wonderful time of the sales year kicks off the day after Thanksgiving in the United States, it's important to make sure that you have everything planned and ready to launch before then.
Here, you'll find everything you need to plan out your holiday season.
Planning: Weeks Ending October 3th & October 10th
First, we're going to talk about the things that need to happen soon, the first couple weeks of October.
1. Plan Your Sales
Do not decide on a whim what products you're going to put on sale on a given day. You'll inevitably run into issues with inventory or will forget to turn the sale pricing off.
75%??? You're going to eat into your margins pretty quickly by forgetting to turn that one off!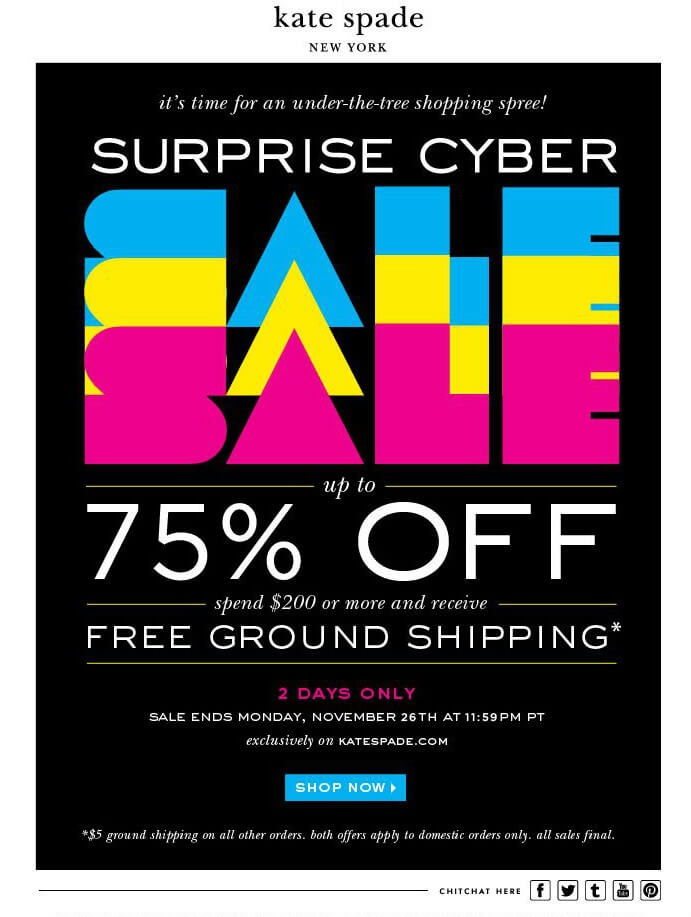 You're setting yourself up for something to go wrong. It's much better to plan out your sales in advance.
You can use something as basic as Google Sheets to make a tracking spreadsheet for your sales. Here's the information you'll want to track:
Product
Regular price
Sale price
Sale start date & end date
Type of sale (Flash, coupon, etc.)
Promotion channels (email, which social media platforms, etc.)
Discount code, if any
You don't need to list out all of your products in this spreadsheet; just use it for special product sales. If you're marking down sitewide, you also don't need to use it.
If you use an eCommerce platform like BigCommerce, WooCommerce, or Shopify, be sure to check out what's available in their app store. You're sure to find an app you like to make scheduling sales easier if you'd rather not track it manually.
2. Test Your Tech
Want to know one of the worst feelings in the world?
You create a beautiful site, plan your on-site marketing strategy to the finest detail, your emails have been on point, and you've been seeing an uptick in your site traffic since 5 am on the day of your sale.
Suddenly, it's 8:30 am, you have a major influx of traffic from your latest email that you knew was going to be a good one.
And your site crashes. ?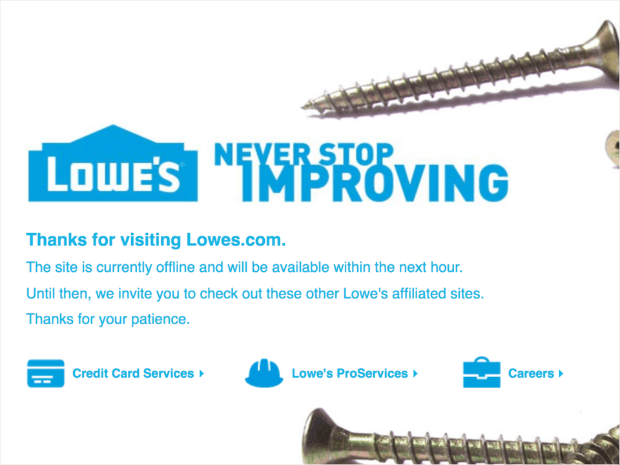 Test. Your. Tech.
Build Your Marketing Campaigns: Third and Fourth Weeks of October
During the last 2 weeks of October, you'll be spending most of your time creating the images and copy that will help you build excitement around your sales and get shoppers to your store.
3. Create Your Images and Themes
People expect the typical holiday imagery to go along with Black Friday Cyber Monday marketing. We want the bright greens and reds of a standard commercial holiday, the beautiful blues and silvers of a winter wonderland, or another holiday-inspired scene to greet us from whatever advertising email we open pretty much from the beginning of October through the end of the year.
You don't need to be a graphics design whiz to create beautiful images for your website or marketing campaigns. Check out these free visual content creation tools to make it a lot easier on yourself.
Related Content: Looking for holiday marketing design ideas? Check out our list of 40 holiday marketing design examples sure to inspire you!
4. Start Writing Your Copy
There are several different types of holiday sales events and announcements and not all of them have to include the words "Black Friday" or "Cyber Monday" to attract the shoppers looking for those deals.
Here's a list of several different types of marketing pieces you can create for your email, social media, and print campaigns:
Doorbuster sale announcements: typical Black Friday fare offering steep discounts
Exclusive sale announcements: these sales events are for loyal customers, online only, mailing list only, Instagram only, etc.
Time limit sale (24-hours only!): these sales take advantage of psychological marketing triggers like scarcity and urgency
Black Friday sale announcement
Cyber Monday sale announcement
Sale reminders
Reminder sent before sale ends
Sneak-peek of upcoming promotions
Order deadline announcement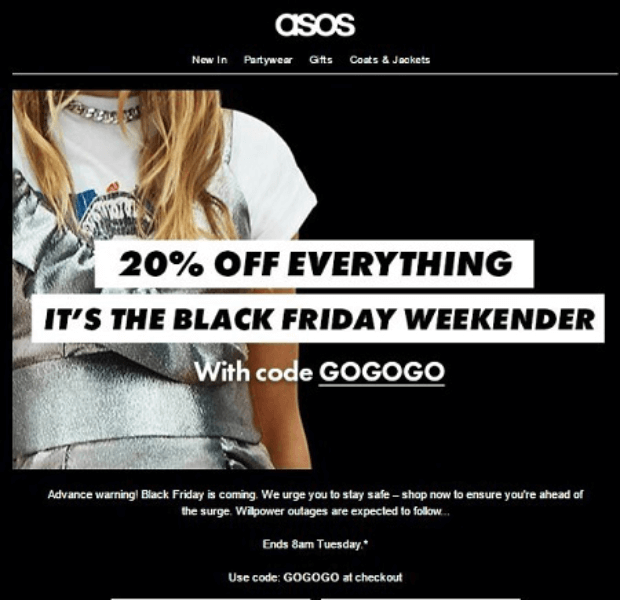 As you can see, there's no shortage of content to produce, and this doesn't even scratch the surface of everything you could possibly choose to offer.
If you're looking for ways to step up your email content game, we've got you covered. Check out these 19 tips for writing better emails.
Interested in creating better content overall? Have a look at our beginner's guide to content marketing.
5. Create Content for Early Shoppers
According to a 2018 survey by RetailMeNot, a staggering 60% of consumers plan to start shopping for holiday gifts before Black Friday. ?
It's important to create content for those early shoppers before it's too late and they've already gotten their holiday shopping done.
Best Buy, and other retailers, simply start their Black Friday sales early.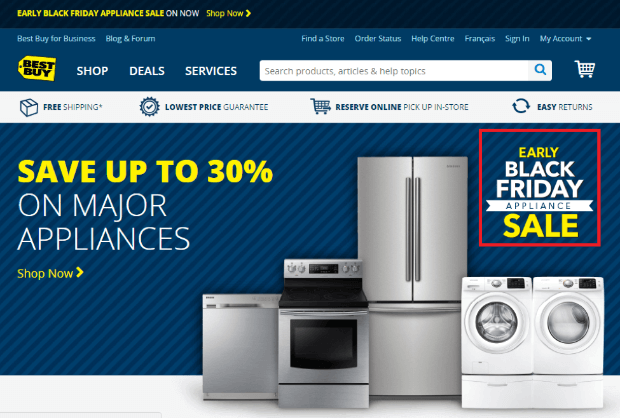 Another great way to engage with early shoppers is by creating gift guides.
These can be added to your website, printed on glossy paper for your brick-and-mortar store, and shared on social media: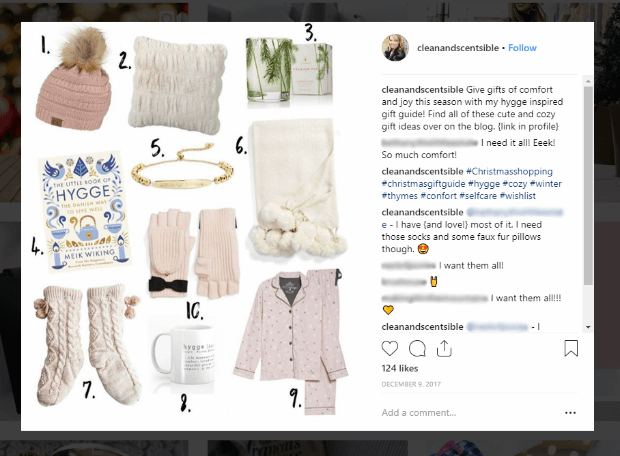 These are just a couple of ways to engage with early shoppers.
You can also use popups to encourage shoppers to follow you on social or by signing up for your email list to be the first to know when sales happen.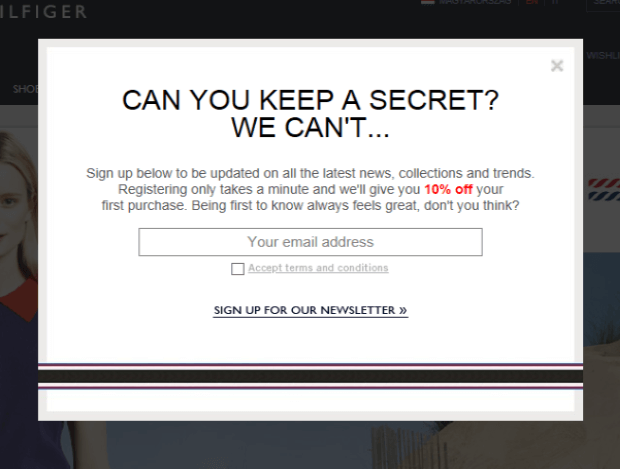 6. Run a Contest
Online contests are a great way to grow your email list, boost social media followers, increase website traffic, and generate targeted leads. You can create, manage, and run an online contest, quickly and easily, with RafflePress.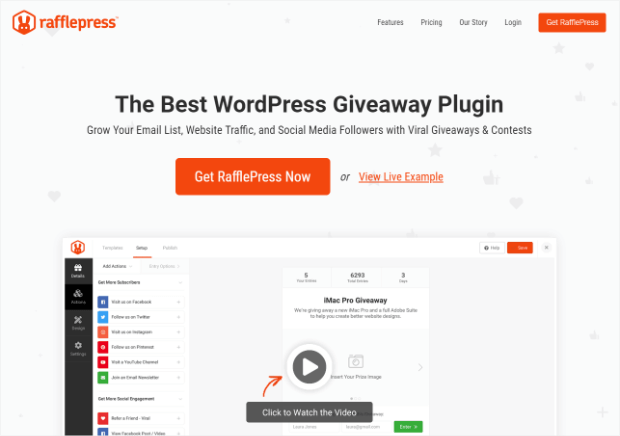 RafflePress is the best WordPress giveaway plugin on the market. It has a drag and drop builder that makes it ridiculously easy to build a stunning contest landing page or giveaway widget in no time.
With its awesome list of features, you can easily drive website traffic, increase social media follows, and grow your email list. And, there's even a FREE RafflePress Lite plugin available in the WordPress plugin repository!
7. Use Social Proof
Nearly 70 percent of online shoppers check out product reviews before making a purchase. Why? Because they want to know that other folks are happy about doing business with your company.
Adding TrustPulse is one of the best ways to add social proof to your site (and get an instant lift in conversions of up to 15%).
TrustPulse lets you show off your most recent site activity in a small but eye-catching popup.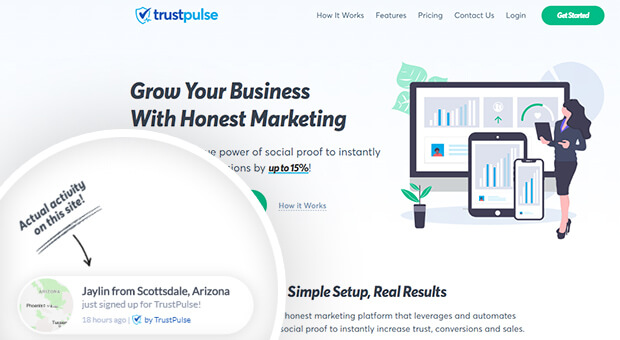 You can show purchases, registrations, signups, any verified site activity, and use a cool "on fire" notification when you have a really popular product. These notifications work really well for leveraging FOMO on landing pages and checkouts.

Plus, TrustPulse only takes about 3 minutes to set up, from signup to running on your site.
Click here to get started with TrustPulse for free.
Optimize for Conversion: First Week of November
Before your marketing is ready to go public, there are a couple of things that you need to do on your site's category and product pages to make sure that you're primed for conversions.
8. Optimize Your Content
Go through your category and product pages to make sure that your descriptions contain useful keywords and information that will help shoppers find your products.
Best Made Co. goes all out on their product descriptions and tells the story of their product.
We have an awesome blog post about creating high-converting product pages that you should check out for some awesome guidance here.
9. Optimize Your Checkout Process
There are quite a few things you can do to streamline your checkout process and make it delightfully easy for shoppers to complete their purchases. Here's a small sampling:
For more ideas, check out this detailed list of the 22 best ways to optimize your checkout page.
10. Optimize for Mobile
Shopify saw mobile purchases overtake desktop purchases for the first time in 2017, and mobile purchases increase 12% during Black Friday Cyber Monday overall.
It seems mobile is finally gaining ground which means you need to make sure that your store looks good on a smartphone.
Go through the entire purchasing process yourself, from browsing through checkout, so you know where it will break down for the customer.
How many fields does your checkout process require the shopper to fill out? If it's too many they may bounce.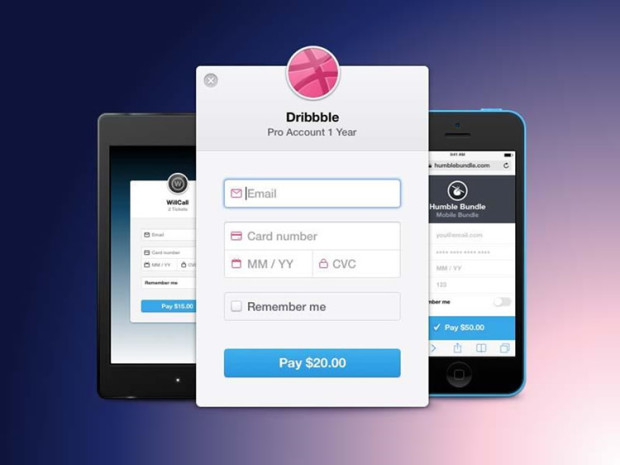 Check with your eCommerce platform to see what payment options you can offer and find one like Google Pay that lets shoppers autofill saved information to reduce keystrokes.
11. Highlight Your Policies
Don't keep your policies hidden from customers. Your site should proudly display shipping, returns, and refunds policies in simple, accessible language. You can even display them directly on each product page.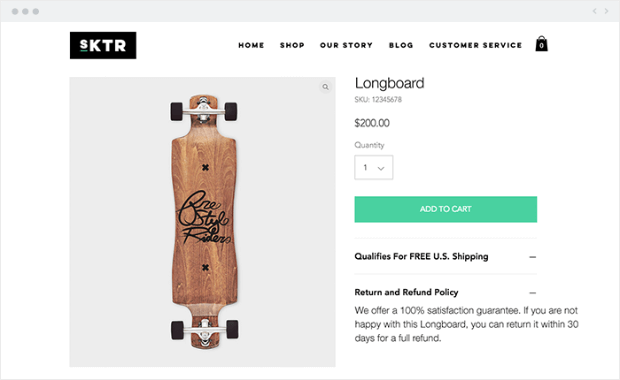 Start Marketing
November is go time for holiday marketing. It's the time to start your holiday email marketing campaigns off and get your social media followers thinking about sugar plum fairies and eggnog.
12. Schedule Your Email and Social Media Marketing
Kick-off your marketing with a sneak-peek of upcoming sales and promotions. You may not be offering discounts just yet, but you're definitely getting your customers into a festive mood with emails and social media posts all about the upcoming holiday season.
Related Content: How to Create a Social Media Holiday Strategy in 5 Easy Steps
Will you be open on Thanksgiving? Let them know. Are you planning any customer appreciation events? Post about those.
Also, be absolutely certain to schedule emails and posts to remind customers of order deadlines for their order to arrive by a specific date. Sock It To Me used this awesome calendar:
For sale events, schedule and send a series of emails and social media posts:
One Day Before a Big Sale Event
Send an email announcing the big sale and post about it on social media.
The Day of the Event
Send a reminder email just before the event begins and post again on social media.
A Few Hours Before the Event Ends
Send a final reminder that the sale is ending and post once more on social media.
Best Time to Send Marketing Emails
As a general rule, the best day to send marketing emails is Tuesday or Thursday. As for time, if you stick with traditional business hours you'll be fine; peak open rates happen at 3PM.
Check out the best time to post on social media for peak engagement.
Track and Analyze: Throughout the Holidays
It's important to follow your progress for each sale and marketing campaign. The best way to do that is by using Google Analytics.
WordPress Users: By far, the best Google Analytics plugin for WordPress is MonsterInsights. Get started with MonsterInsights today!
13. Set Up Google Analytics
Set up Google Analytics to track your site and optin performance.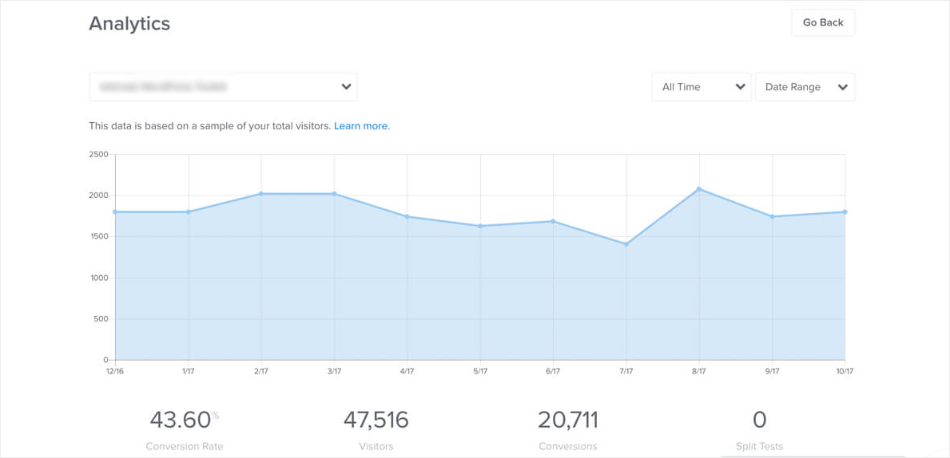 To get the most out of Google Analytics, follow our step-by-step guide to Google Analytics to get started.
Post-Holiday Retargeting: After the Holidays
Now that the holidays are over, it's time to stay connected with holiday shoppers to turn them into year-round shoppers.
14. Stay Connected After the Holidays
Stay connected with holiday shoppers by being active on social media and continuing to send email newsletters to your subscribers.
That's it! Now you're set for the holidays and beyond with our guide to Black Friday and Cyber Monday marketing. Check out this post for more ways to optimize your site for the holiday season. Or, you may find this post helpful on the best Black Friday marketing tools.
And, if you REALLY want to boost your sales, join OptinMonster today! Just take a look at how these OptinMonster customers made out: