If you're looking for a proven way to boost traffic and increase conversions then you need a video marketing plan.
It can be scary creating video content for marketing if you've never done it before, but having a strategy makes it so much easier.
In this post, we're going to cover 5 video marketing tips that will really get your traffic and conversions popping. We'll also cover video marketing benefits and help you create a video marketing strategy that's scalable and repeatable.
First, what do we mean by "video marketing?"

What is Video Marketing?
Video marketing is any type of video you record and post with the intention of moving you towards your business goals.
Simple, right?
When we talk about video marketing and eCommerce or digital marketing in general, conversation tends to make a beeline to YouTube. But, you can use video marketing just about anywhere. Social media platforms like Facebook, Twitter, Instagram, and Snapchat are also great places for video marketing content.
Tools to Use: 11 Best Instagram Video Editing Tools Compared (Free and Paid)
Video marketing is worth the investment: Video marketers get 66% more qualified leads per year and achieve a 54% increase in brand awareness. See more in our post on video marketing statistics.
Quick Tip: YouTube is the 2nd largest search engine on the Internet, so be sure to upload your best content from other platforms to the site.
Video Content Marketing Strategy
As we just covered, video marketing can be just about any video posted on any platform, so how do you develop a successful and reusable video content strategy template from that?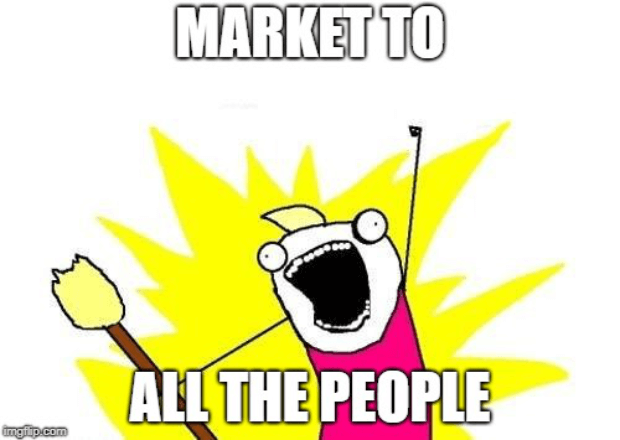 Recording and posting videos without a specific purpose is a recipe for disaster. Let's not do that.
Instead, let's put the following 5 steps into a repeatable process and use that process as our video content strategy to make our marketing lives easier.
Step 1. What Do You Want From Your Video Content?
This step actually has 2 parts. First, you have to evaluate yourself as a brand. What makes you different and brings your customers to you? What do you value as a business?
Second, figure out how your video content will fit in with your values and what your customers value in you. What problems are you trying to solve? What does success look like?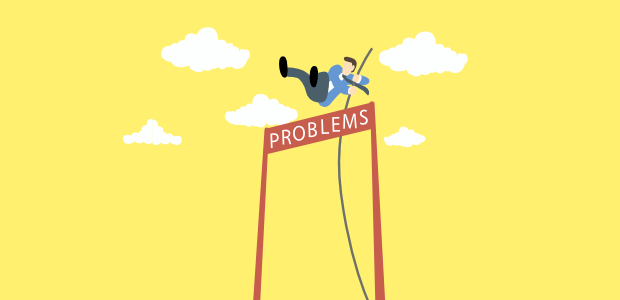 When your goals are specific, you'll find it a lot easier to create content around them.
There are three key questions that  you should be asking yourself at this point:
Who are you?
Who cares?
How can you benefit your potential customers?
For more detail about those questions and how to answer them, check out our post about awareness stage content. It'll help even if you're not actually creating awareness stage content at the moment.
Step 2. Where Is Your Audience?
If you're thinking about creating a video marketing strategy, you've probably already created buyer personas. Use them.
Related Content: 12 Steps to Get Your First 100 YouTube Subscribers
Haven't created buyer personas yet? Do it. You'll thank yourself later. We have an awesome post that shows you how to create concrete buyer personas (complete with template and examples) to get you started.
You need to be able to find your people. Are they on Snapchat? If they aren't, then you don't need to be either unless you just enjoy it and have the time.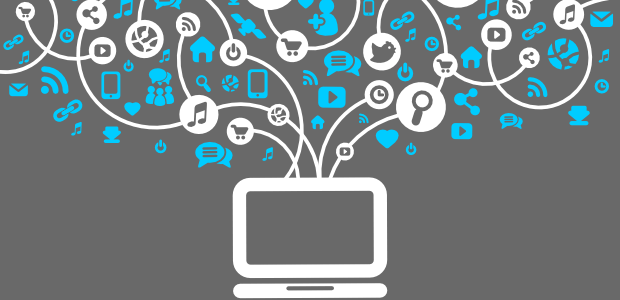 Spending the time to define your ideal customer and learn about the behavior of your actual customers will save you a ton of time, stress, and heartache.
Step 3. What's Your Competition up To?
Conduct a video content audit to see where you have gaps in your content offering. Are there topics that you're missing out on that would really benefit your customers or visitors?
If you're just starting out with video content, do a regular content audit. What do you already have that could be turned into video content?
Now take a look at your competitors. What type of video content are they producing? More importantly, what are they not doing, or not doing well?
You can learn a lot from your competitors. If you have the budget, you may find it worthwhile to invest in a tool like SEMRush which will let you see competitors' top keywords, what they're ranking for, and the pages on their site that get the most traffic.
Step 4. Create Your Video UVP
Now that you know your goals, where to find your audience, and what kind of content you need, it's time to create your UVP, or Unique Value Proposition.
This is just marketing shortspeak for creating an outline of what makes you and your content special. How do you set yourself apart from everyone else out there while still holding on to your values and identity as a business?
This also doubles as a jumping off point for a full-fledged plan and should include things like:
Topics you'll cover in the video
Style and tone
How you'll deliver your content (aka, how the content will reach your audience)
Take a look at some of the best UVPs we've seen and learn how to write your own value proposition here.
Step 5. Make a Plan
All of this has been building up to this moment: creating a plan.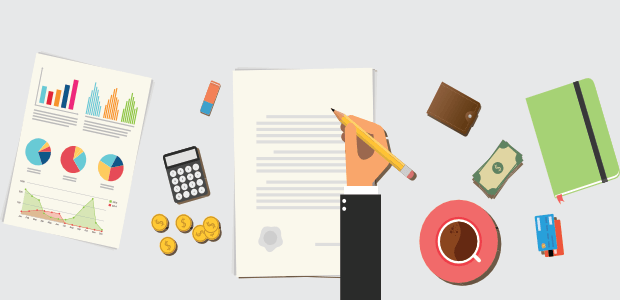 One of the easiest ways to create a plan for any type of content marketing is to break it down into a content marketing funnel. You'll want to include specifics about what your content will do:
Where does the content fit into the buyer's journey?
How does this content appeal to the target audience?
What content gaps does this content fill?
How and where will this content be delivered, used, and repurposed?
Wondering which types of content work best at each stage? Have a look at this post about improving conversions throughout the sales funnel for some great content planning tips for each stage of the buyer's journey. If you're just getting started with your business, check out our awareness stage content ideas, too.
Video Content Marketing Examples
Different types of video content are going to serve different marketing purposes and there's no shortage of content types out there. Let's talk about a few of the most common types of videos used for marketing.
1. Product/Service Videos
Product or service videos explain and show what a product or service does as well as the tangible benefits.
In 2006, Blendtec became a YouTube viewer favorite when they came out with their Will it Blend? series.
In the series, Blendtec's CEO, Tom Dickson, demonstrates the power and versatility of Blendtec brand blenders by attempting to blend up various items from Justin Bieber CDs and books to iPhones.
FYI, most things do blend.
These days, fans can engage with the brand on Facebook and can even suggest items that they want to see tested in the Will it Blend? series. The brand's YouTube channel holds the series videos but also includes videos for things you might typically associate with a blender, like recipes.
Will you ever need to blend glow sticks or an iPhone or a Justin Bieber CD? Maybe, but probably not. But, is it really cool to know that the CEO of this blender company has tried everything to see what will break his company's blender so they can make a better product?
Yeah, that's pretty sweet.
2. Brand Videos
Brand videos are typically short videos that aim to introduce your brand to potential customers.
MailChimp took this to the next level in 2017 with a series of ads that followed the theme "Did you mean MailChimp?"
In each ad, MailChimp plays on mispronunciations of their own brand name to very silly and entertaining results.
What do a birthday girl, a pinata, and a dramatic getaway have in common? They're featured in this "Jail-bimp" MailChimp brand video:
3. Explainer/How-To Videos
Explainer videos, well, explain how to do something. They are usually pretty short, grab your viewer's attention, and explain your business idea or concept in seconds.
OptinMonster absolutely loves creating these videos because we love making it really easy for our customers to do what they need to do.
Here's an example of one of our explainer videos showing off how neat our MonsterLinks feature is:
Not flashy, but super educational and informative.
The Top 5 Most Important Video Marketing Tips
At this point, you should have an excellent grasp of how to do video marketing. You've created, or at least thought about, your video content marketing strategy and you've seen a few examples of great video content.
Now it's time to talk about what goes into a single video with what we think are the 5 most important video marketing tips to skyrocket your traffic and conversions.
1. Keep Your Story Interesting
For starters, your story has to be compelling. Most people want to feel something. If you're just taking the same content that you already have in other places on your website and adding some video clips you're probably not going to be getting the results you want.
Videos, particularly brand videos, give you more freedom than most other marketing formats to show off your values to your customers and potential customers.
Take this video from GoPro, for instance. Out of all of the user-generated content GoPro could've used to push their typical adrenaline-junkie targeted marketing, they chose to put money into post-production on this video:
Why? Because the people at GoPro saw an opportunity to show another side of their values that don't always get seen in their standard marketing.
This video is compelling and inspiring. It shows humanity at its finest. These are wonderful feelings to have people associate with your brand.
2. Get to the Point in Under 10 Seconds
Your potentially award-winning 3-minute video is worth nothing if you don't hook people within the first 5-10 seconds.
Yep. Your typical Internet user has a very short attention span. In fact, about 1/5th of viewers will be on to other things within 10 seconds of your video starting.
Make sure that your video answers the question "Why should I watch it?" within the first 10 seconds.
In Reebok's "25,915 Days" campaign, they grab attention in the first 10 seconds by showing the woman from the opening sequence when she is younger along with some creative number placement that goes along with their theme.
It's interesting enough to keep you watching to see what happens next.
3. Include a Call to Action
Most of your marketing content should have a call to action and video is no different.
A lot of marketers tend to place their call to action at the end of their videos when the video would typically fade to black. This is an excellent place for a call to action in video content, but don't limit yourself just to throwing a tag at the end of a beautiful video and calling it a day.
Many marketers have found great success with including another call to action somewhere in the meat of their video when the viewer is engaged with their content.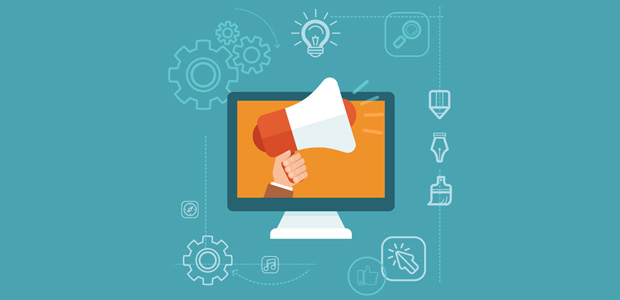 Be careful with mid-roll CTAs, however. You don't want to interrupt the flow of the video and annoy the viewer. If you're going to do a mid-roll CTA, make sure that it either fits in naturally or doesn't completely derail your message.
If you're not sure how to create a good CTA, check out our post on how to create the perfect call to action.
4. Optimize Your Content
Take the time to SEO your video marketing. To that end, one of the best things you can do before uploading your video to sharing sites is to host the video on your own domain.
When thinking about search engine optimization of your videos (remember, YouTube is the 2nd largest search engine on the Internet), your video descriptions are a great starting point.
Including well-crafted descriptions serves two purposes:
It makes your video content accessible to those who rely on screen readers or are deaf
It allows Google's search spiders to understand what your video content includes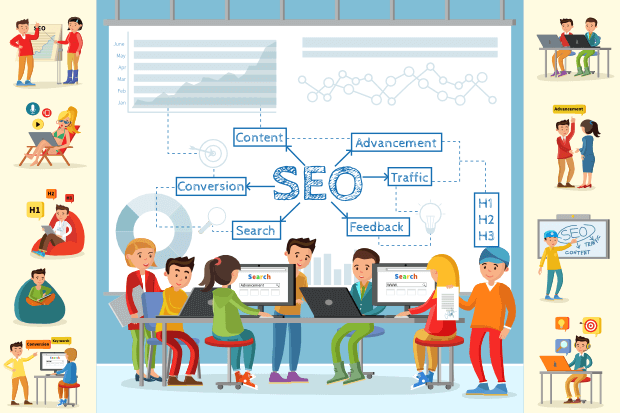 You can also make use of video sitemaps or mRSS feeds to make sure you're getting the most out of your video content marketing.
For some awesome SEO tips that will help get your videos seen, have a look at our ultimate SEO guide.
5. Share Your Video Everywhere (That Makes Sense for Your Viewers)
Remember a few minutes ago when we talked about ideal customers and all that? Awesome. Then you should know where your customers are consuming video content.
Post your videos in those places. Simple, right?
That's it! With these 5 simple video marketing tips, you're basically an expert in video marketing, so we can't wait to see what awesome things you come up with. If you're looking for some content ideas to use for videos have a look at this post with more than 100 blog ideas that can easily be written as video content.
See our list of video creation tools to get started creating your first video.
Completely new to this crazy little thing called content marketing? Get started off on the right foot with our beginner's guide to content marketing.
Hey! If you aren't using OptinMonster yet, you're missing out on some really cool stuff. Join us today!