Do you know the right content marketing tools to use to achieve success with your content marketing strategy?
If you don't, you're not alone.
According to the research, 32% of marketers rate their management of content creation as fair or poor, and only 8% think they're doing an excellent job.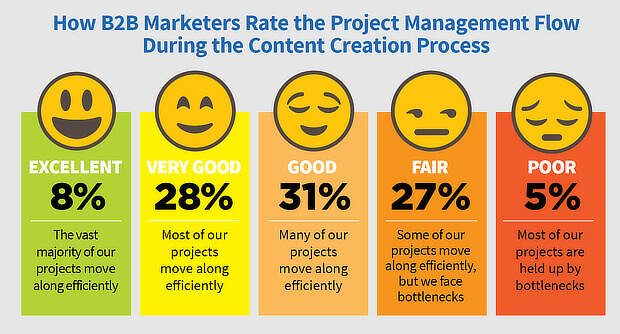 What makes the difference between excellent and poor performance in content marketing? Here's one thing we know:
The same research shows that one way successful marketers achieve great content marketing ROI is to use tools to help with content creation, curation, and distribution.
The rewards are worth it.
When they get it right, marketers achieve:
Improved audience engagement
Better lead generation
More sales
Reduced customer acquisition cost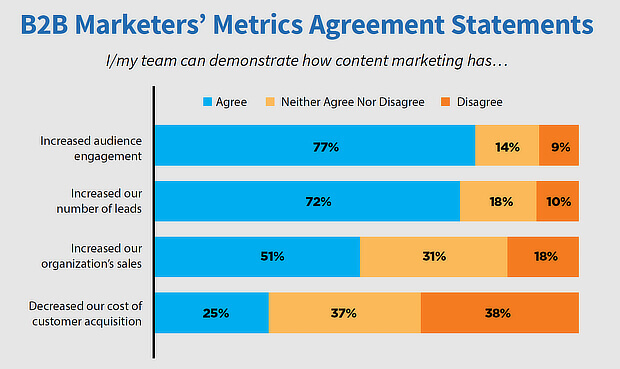 The most successful marketers use five tools on average to achieve these great business results.
But there are a lot of tools to choose from, and it can be hard to figure out which ones really work to give you great business results.
That's where we come in.
We've scoured the web to collect the most useful content marketing tools to help you nail content marketing so you can boost sales and revenue.
To help you, we've divided them into several categories. Use the table of contents below to jump straight to the category of content tools that interests you most.
Let's get started …
Recommended Resource: Need to jumpstart your content marketing results? Get more traffic and conversions with our Ultimate Guide to Content Marketing in 2018.
Content Tracking Tools
Let's start with some free tools you can use to level up your content marketing strategy by keeping track of content mentions and performance.
1. Feedly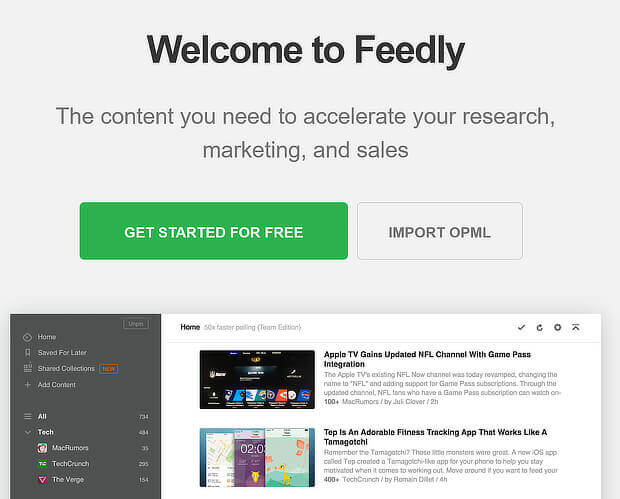 No content marketer can do without Feedly. It's one of the best ways to keep track of sites and topics you want to follow, all in one place. Check it daily to keep up with the news, find items to share, and research new topics to round out your content calendar.
2. Google Alerts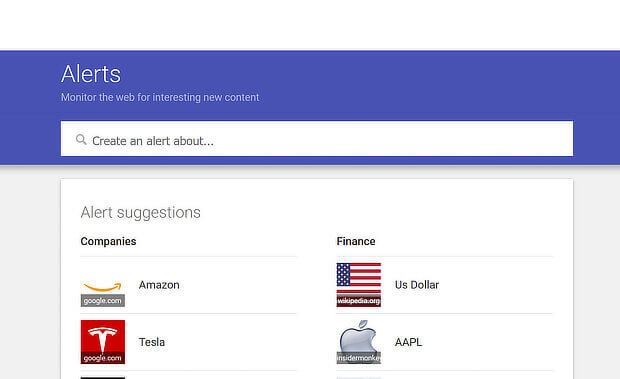 With Google Alerts, you can monitor and respond to the topics most important to your company, and track online brand mentions. Just set up an alert for your brand name, for the title of a resource, for important keywords, and more, to get alerts in real-time, daily, or weekly.
3. MonsterInsights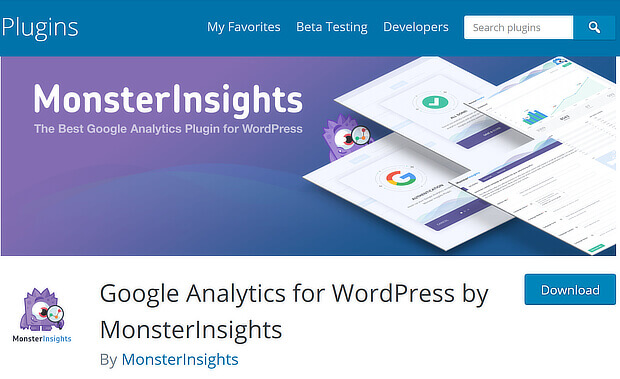 Keeping track of analytics is the best way to know if your content marketing is working. One of the best content marketing tools to keep this simple is MonsterInsights. Connect it to Google Analytics, and you'll get up to date web traffic reports in your WordPress dashboard, in a format that's easy to understand.
4. Open Site Explorer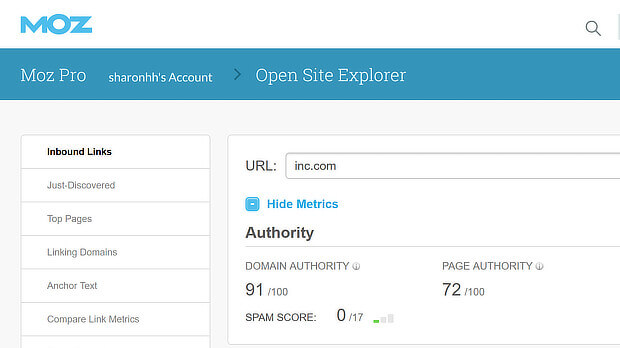 Open Site Explorer is a free tool from Moz that lets you check out online authority for any website. Whether you're using this to track your own rankings or for competitive intelligence, that'll help you know if your content marketing strategy is working.
5. Social Mention

Social Mention is a great way to keep track of social media buzz about your business or brand. Type in your search phrase, and you'll get information about the strength, sentiment, passion, and reach of mentions.
Want more? Check out even more free online marketing tools here.
Email Marketing Tools
Of all the forms of marketing, email marketing has the best ROI. According to some studies, you'll get back about $40 for every dollar you spend. That's why email marketing software programs are some of the most important content marketing tools. Here are some great tools to try.
6. OptinMonster
OptinMonster isn't just an email marketing tool; it's great for lead generation and much more. However, it IS a great way to help you get more subscribers.
One way it does that is by giving you attractive email signup forms with a wide range of ways to trigger them, like advanced exit-intent technology to catch visitors' attention before they leave your site.
OptinMonster also makes it easy to deliver lead magnets that make visitors want to sign up. And it has great integrations with CRM software and eCommerce software, too.
Learn more about OptinMonster's features – there are way too many to list in this short description!
7. Constant Contact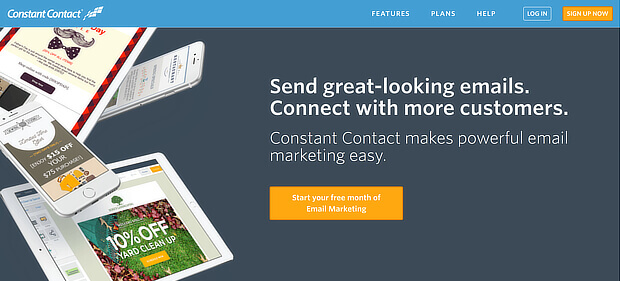 According to WPBeginner, Constant Contact is one of the best email marketing services around. It's known for having useful online training and help for email marketers, a great resource library, an active user community, and excellent online support.
8. Mailchimp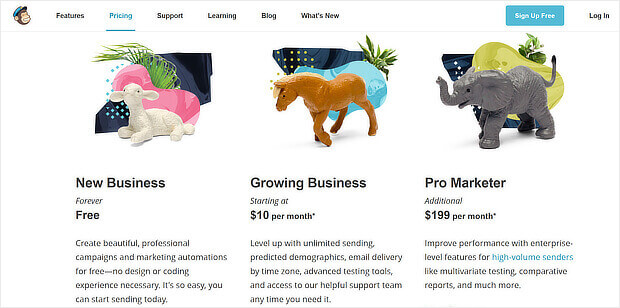 Another option for email marketing is Mailchimp. Mailchimp is free for up to 2000 subscribers and 12000 monthly emails. It includes email subject line testing and marketing automation and guides to help you get started with email marketing.
9. WPForms
Want to go beyond the standard email signup form to collect more information from visitors and subscribers? Then you need WPForms, a simple but feature-rich drag-and-drop WordPress form builder. As well as forms for every purpose, WPForms includes a polls and surveys feature so you can get feedback and data from your visitors.
Social Media Tools
Social media is an effective marketing tactic, and it doesn't have to bust the budget. But to get the most from social media, it's important to have tools that help:
Automate content sharing on social media platforms
Track and assess the effectiveness of your campaigns
Use that information to get new content ideas for your social media and editorial calendar
Here are some of our top picks.
10. Tailwind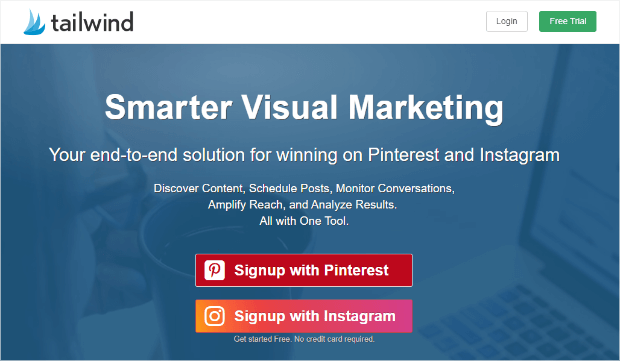 Tailwind is a simple but powerful content scheduling app for Pinterest and Instagram. You'll save time with bulk image upload, drag and drop calendar, multi-board pinning and pin looping, hashtag lists, and more. Plus, automatically optimize your Pinterest and Instagram schedules based on when your audience is most active and engaged.
Tailwind also comes with analytics so you'll be able to see pin by pin and post by post what's working and what's not.
You can try Tailwind for free, no credit card required.
11. Buffer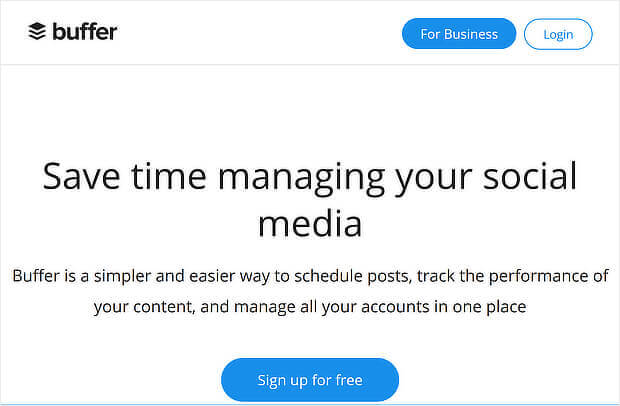 When you're running social media marketing campaigns, Buffer is one of the first tools you'll likely consider. It lets you create and post different types of social media updates across multiple platforms according to a schedule you've set. And it provides analytics so you can see how your social media content is doing.
12. BuzzSumo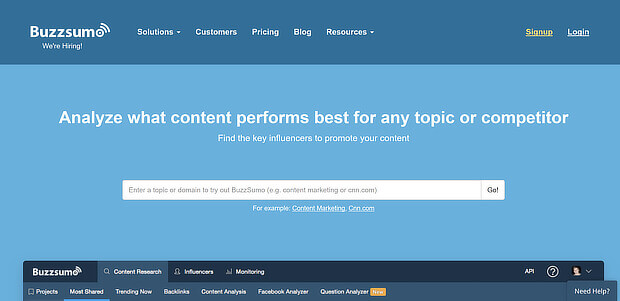 BuzzSumo is an excellent all-around content tool. Here are just a few things you can do with it:
See the most shared content on different social sites
Track trending content over different periods
Find out which influencers share which type of content to tailor your content strategy even better
And that's just for starters. This is one of our favorite, and most-used tools, so it's worth checking out.
13. Followerwonk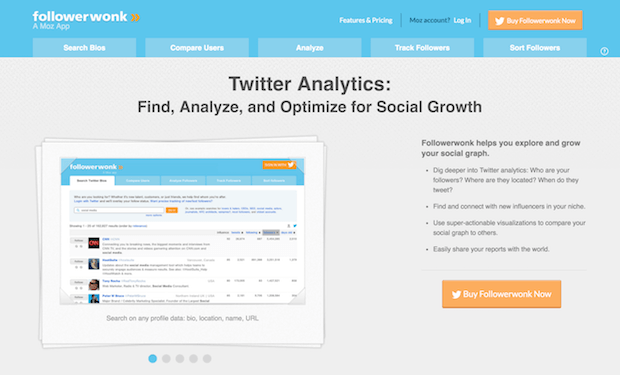 Followerwonk, from Moz, works with Twitter to help you understand your Twitter audience, and grow that audience. Connect it to Twitter, and you'll get in-depth Twitter analytics, showing who your followers are, how they're connected, who the influencers are, and much more. This will help you level up your Twitter marketing strategy.
14. Facebook Page Insights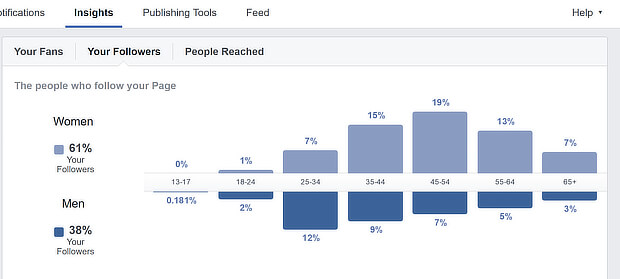 Using Facebook for marketing and lead generation? Then you'll need to keep tabs on content performance. You can use the platform's built-in analytics tool to do this.
You'll be able to understand audience demographics such as age, gender, and location, and learn which content gets most reactions, shares, and comments. This'll help you tweak your Facebook marketing strategy.
15. Hootsuite
Hootsuite is another must for marketing teams. This feature-rich tool helps you create and schedule social media posts for many platforms, and collects analytics on how your content is working.
16. Zapier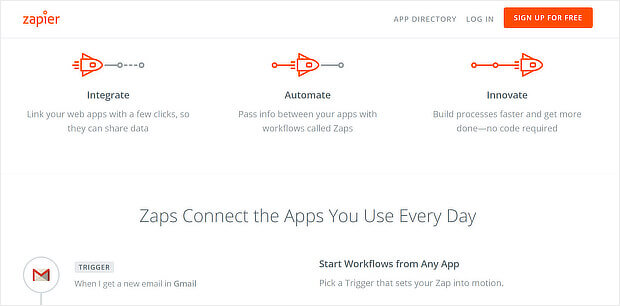 Zapier helps with marketing automation, allowing you to connect different services together for seamless integration. So, if you want to easily post Instagram content on Facebook, or share it to your email marketing software, Zapier makes it easy.
In fact, it works with OptinMonster, too, allowing you to connect our software to virtually any web service.
That's it for this section, but read our guide to find even more social media marketing tools.
Content Upgrade Tools
High-quality content upgrades have proven to be a big winner for OptinMonster customers.
Kindlepreneur used the technique to boost customer retention by 72%, while Anglais Cours got a 150% increase in conversions.
The tools in this section will get you set for similar results. (You can also try some of the visual content marketing tools we'll share with you later in this roundup.)
17. Audacity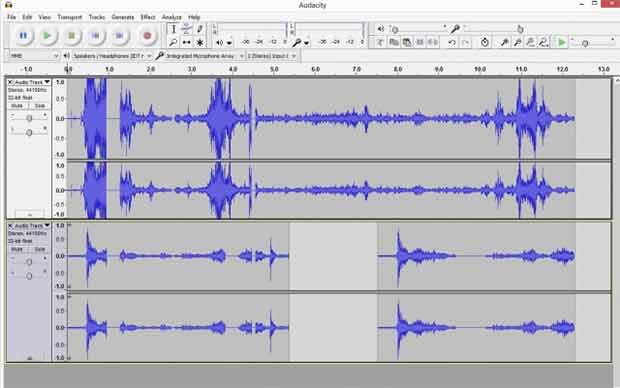 An audio file makes a great content upgrade, letting people listen to your content on the go. That's becoming more important. Around 15% of people listen to podcasts at least once a week, so it makes sense to have this format available for your audience.
One way to do this is to use Audacity to record your blog post as an audio file. We'll admit there's a bit of a learning curve to this free program, but once you master it, you'll wonder how you ever managed without it.
18. Coolors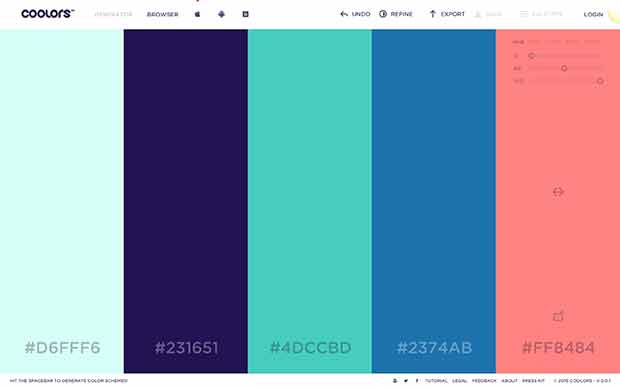 Looking for a quick way to generate a color scheme for your content upgrade? Coolors gives you a ready-made, harmonious design palette fast. Drag the on-screen slider to quickly adjust colors, then use the generated scheme with your work. You can save and reuse color schemes, too.
19. Fiverr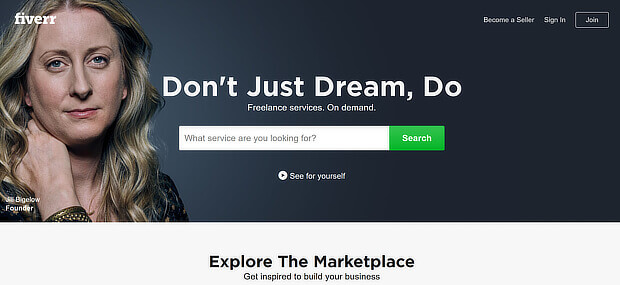 Fiverr isn't exactly a content upgrade tool; it's a tool to help you get your content upgrades created. This massive online marketplace gives you access to services from graphic designers, web designers, content creators, and others, so you can create an appealing content upgrade at a reasonable price.
20. Google Docs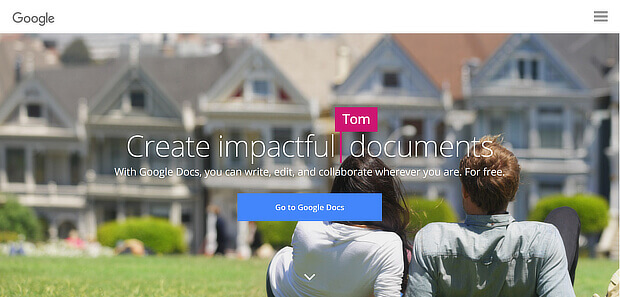 Another quick way to create a content upgrade is to use Google Docs. Here's a useful shortcut to figuring out what'll work. Check your analytics software to see which posts are most successful, then copy those posts into Google Docs, and export them as a PDF. Then you can use OptinMonster to deliver your content upgrade.
21. Shutterstock

One important part of creating an appealing content upgrade is having an eye-catching image to get visitors' attention. While there are lots of great places to get free images, sometimes you'll want to invest in getting the perfect one.
That's where Shutterstock comes in. This image site gives you access to a huge collection of images, vector images, illustrations, and more, and it's easy to search by image type, color, and more so you can find the best image for your needs.
Check out more content upgrade tools in our guide.
Headline Creation Tools
Want to make a great first impression with any piece of content? Then you need to nail the headline. That'll make a huge difference to whether people read content, subscribe to your newsletter, or buy a product or service.
This next batch of tools will help you wow your customers by writing better headlines.
22. 700+ Power Words that Will Boost Your Conversions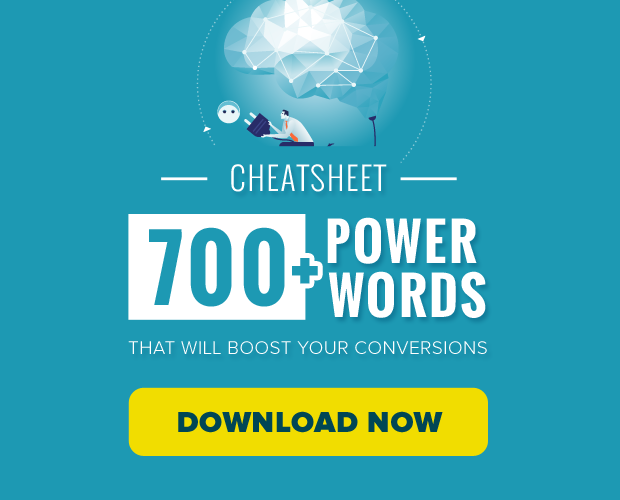 One of the best ways to write great headlines that wow your customers is to use power words to make them want to take action.
Want to know what those are? Check out our cheatsheet with more than 700 power words guaranteed to lift your headline performance and effectiveness.
23. Answer the Public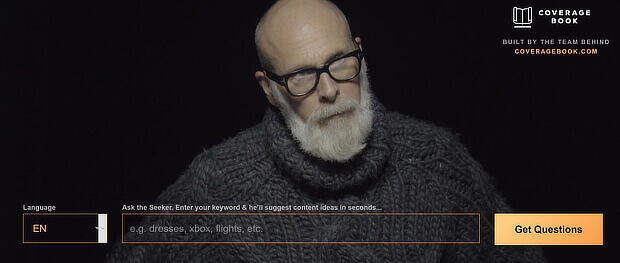 If you want to create content based on what people are actually asking, Answer the Public is the perfect tool. Just put in your keyword phrase and choose your country, then you'll see a list of all the questions people are asking. After that, you can answer those questions in your content.
24. CoSchedule's Headline Analyzer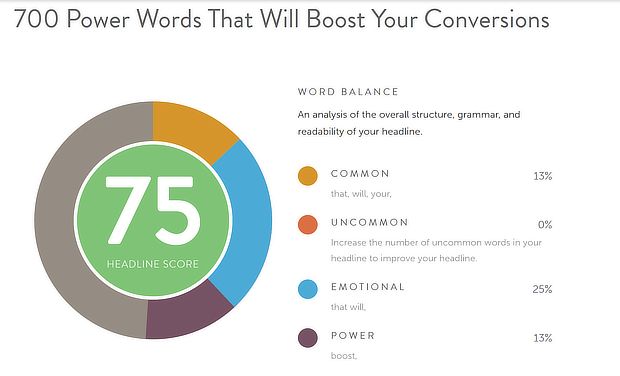 One of the tools we really love on the OptinMonster team is CoSchedule's Headline Analyzer. All you do is type in your headline, then it analyzes word use, readability, and structure, and gives it an overall score, color-coded red, yellow, or green. You can even see how it'll look in Google search results or in your email marketing software in case you need to tweak it.
25. Emotional Value Headline Analyzer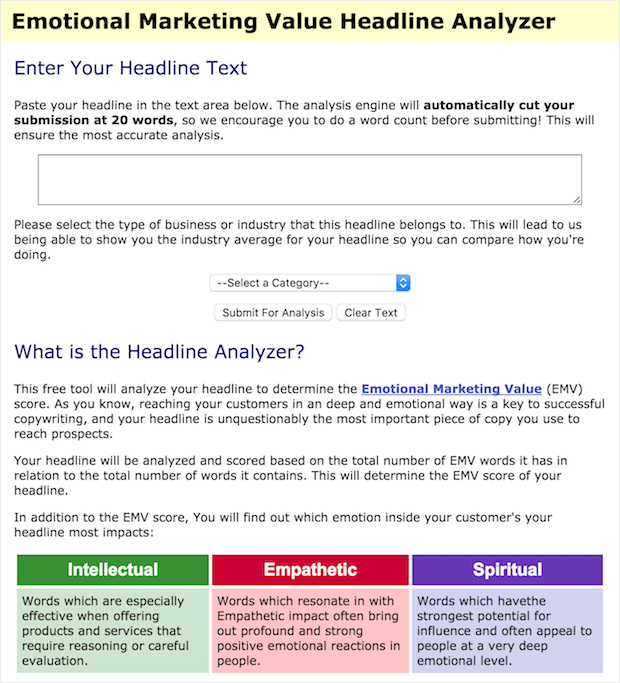 Most marketers know that the only thing better than one headline analyzer is two, especially if they do slightly different things. The Emotional Value Headline Analyzer looks at how the sound of your headline suggests certain emotions in readers, so you can make sure you're affecting them in the right way.
26. Hubspot's Blog Ideas Generator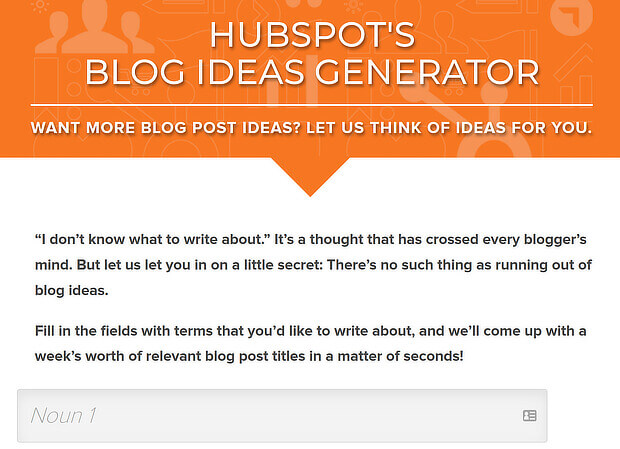 If you want a bunch of headline ideas at once, Hubspot's blog ideas generator is a useful tool to fill out your editorial calendar. Type in three nouns, and you'll get five ideas you can use immediately. You can repeat the search if you need more.
27. Sharethrough Headline Analyzer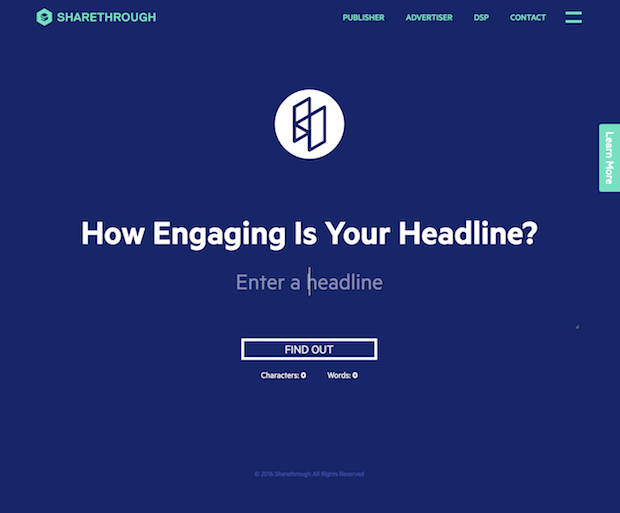 Want another headline tool? Here you go. The Sharethrough headline analyzer uses neuroscience to assess the strengths of your headline, and give it an engagement and impressions score.
We've got even more headline tools to help you get better at headline writing, so check out our roundup.
Content Promotion Tools
It's not just enough to create content. With so much competition from other content, you need to promote it if you're going to get the results you need. That's how the tools in this section will help you.
28. Google AdWords
If you're paying for content promotion, Google AdWords is one of the most popular tools to use. After all, what better way is there to get your content placed in Google search results? AdWords also gives to the chance to have content promoted on sites, within apps, and even in Gmail.
29. MozBar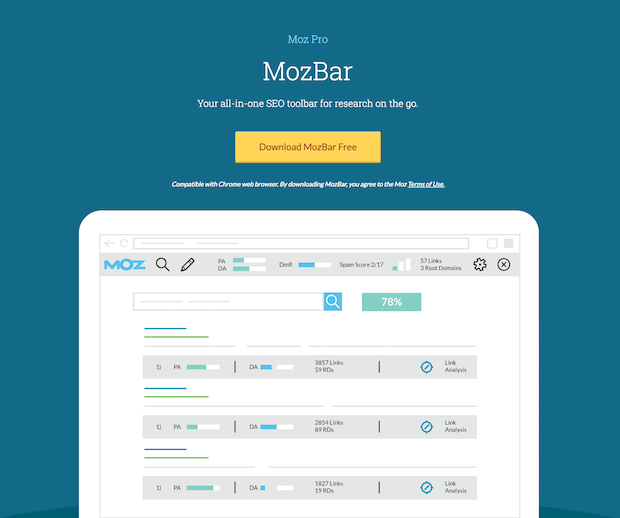 Use the MozBar Google Chrome extension to get instant information on domain authority, page authority and more. This'll help you keep tabs on SEO metrics right from the SERPs. And with a pro account, you can assess keyword difficulty to know which keywords are easiest or hardest to rank for.
30. OutreachPlus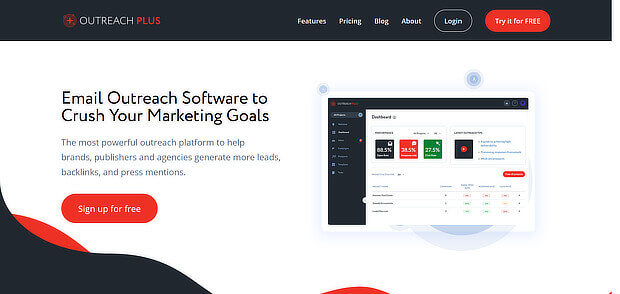 OutreachPlus is a great tool to help you connect with online influencers to get more visibility, authority, traffic, and sales. You'll easily learn which prospects are worth nurturing, and which approaches work best, so you can save time on future outreach efforts.
31. Social Media Ad Platforms
Practically every social media site now lets you advertise, and this can be a great way to reach a targeted audience. In fact, with declines in organic reach on sites like Facebook, sometimes the pay to play approach is the only way to get the traction you need. Check out these links for advertising on LinkedIn, Twitter, Pinterest, Facebook, Instagram, and YouTube.
32. Social Warfare

One way to get the word out about your content is to make it easy for others to share it. That means including social sharing buttons on your content. Our favorite tool for that on the OptinMonster team is Social Warfare. It's easy to set up, very customizable, and even lets you adapt the way you share for each social network.
33. Sprout Social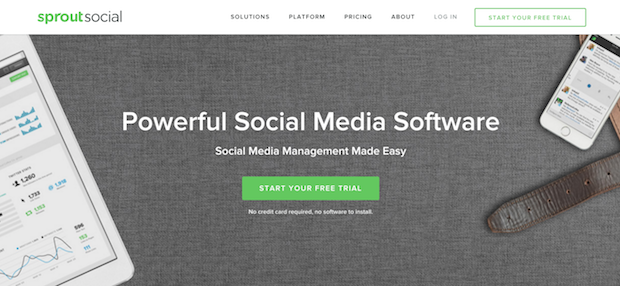 Part content promotion, part social listening, Sprout Social is a useful tool for all marketers. Not only can you discover and monitor conversations you want to participate in, but you can also publish content, and get in-depth analytics on its performance.
Want even more tools to promote your content? Check out our roundup of content promotion tools.
Content Curation Tools
Sometimes you don't want the hassle of creating content yourself. Luckily, you can get great results by collecting and sharing other people's content. That's called content curation, and here are some tools to help you to do it.
34. Curata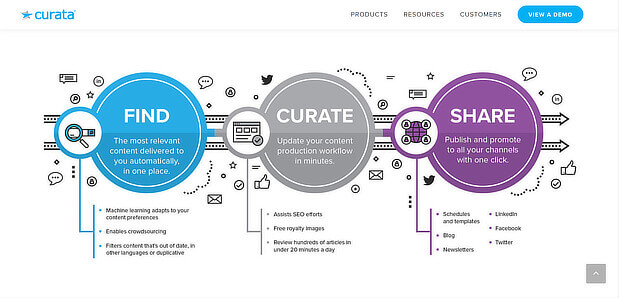 With Curata, you can use blog posts, news sites, keywords, authors, and more as sources for your own curation. The Curata dashboard lets you add images, and commentary, and schedule or share what you've curated. And the software's said to generate more relevant results the longer you use it.
35. Pinterest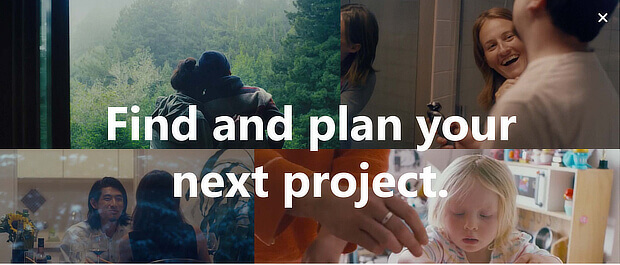 Pinterest is all about curation – visual curation, that is. It's a site where you collect images into collections called boards. You can include links, and tags, too. That makes it easy to find content later.
36. Pocket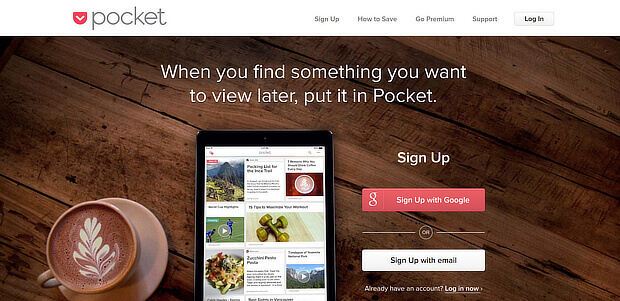 Pocket is more of a personal content curation tool. A browser bookmarklet lets you save content quickly, and you can tag it so you can easily find it later. It's an excellent way to keep a stash of content on your favorite topics.
37. Post Planner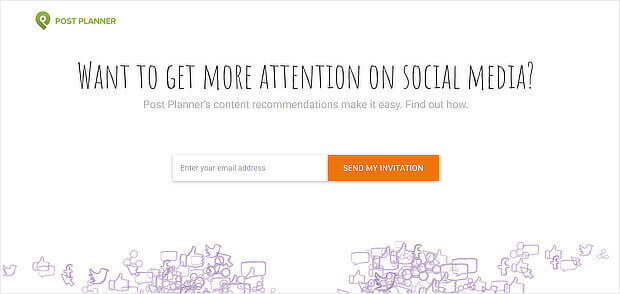 Want to drag and drop social media posts into a content calendar? Then Post Planner could be the right tool. It curates shareable content based on past performance, then plugs it into a social media calendar for automatic posting.
38. Scoop.it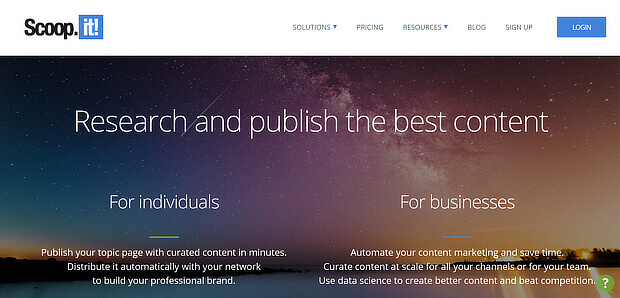 With Scoop.it, you create a topic page for an area of interest. Then you set the app to pull in info from sources like blogs and sites, RSS feeds, searches, and more. After that, you can select the best information, publish it to your topic page, and share that page – or individual pieces of content.
39. Twitter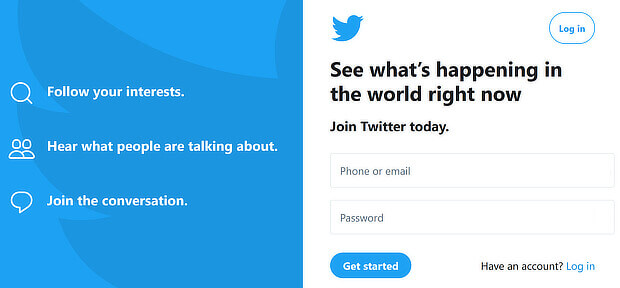 Wondering why Twitter is on this list? It's because its list feature makes it easy to follow tweets on a particular topic by adding Twitter users who regularly post on that topic to a list. After that, it's easy to respond, retweet, or even share content externally.
If you want even more content curation tools, check out our list.
Visual Content Marketing Tools
Our last section looks at visual content marketing tools. Visual content gets more views and shares, so it's an essential part of any content marketing strategy. Here are some useful tools to help with this type of content marketing.
40. Boomerang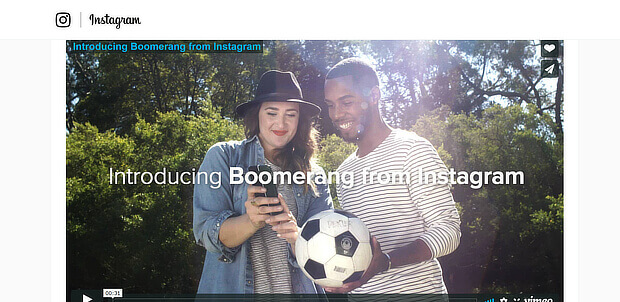 Instagram's video app Boomerang helps you create short stop motion videos with a single button press. Then you can share this super-engaging and popular content format via the Instagram app.
41. Canva

Canva makes it simple to create and share images for social media sites, blog posts, podcasts, videos, and much more. And you can get most of the features for free.
42. CloudApp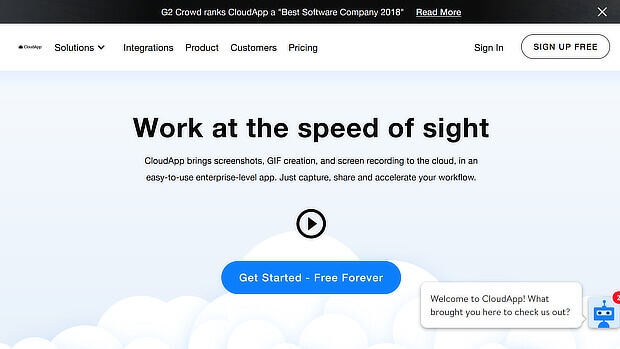 Here on the OptinMonster team, we use CloudApp for creating screenshots, and we love it! It makes it really easy to do screen recordings, and create animated GIFs. And it includes sharing and storage, too.
43. Ezgif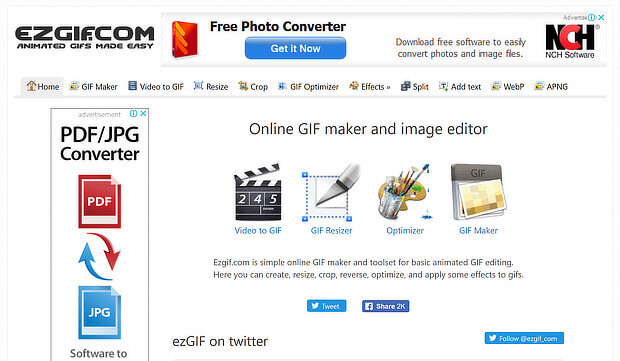 If you want a standalone GIF creation tool, try Ezgif. All you need to do to get started is upload a couple of images. Then you can change image order, resize your GIF, and even experiment with animation settings.
44. Meme Generator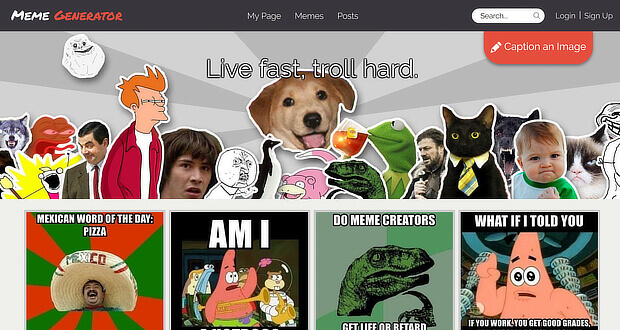 If you want to make the most of memes in marketing, then it doesn't get much simpler than using Meme Generator. Find the image you want by searching the site, add your own text, then share your meme. It only takes a couple of minutes.
45. Piktochart

Want to get more returns from visual content marketing? Create engaging infographics. Piktochart can help you to do that with templates, charts, maps, and one-click color schemes to make them visually stunning.
Get more visual content creation tools in this roundup.
Recommended Resource: Need to jumpstart your content marketing results? Get more traffic and conversions with our Ultimate Guide to Content Marketing in 2018.
That's it!
Now you have a huge list of content marketing tools, plus the tools in our other roundups, to help you really nail your content marketing strategy.
Next, check out some inspirational content marketing examples, and see how to make your business even more successful with our in-depth growth hacking guide.
And follow us on Twitter and Facebook for more in-depth guides.