In this article, we've got all the info you need to choose from the best drag and drop page builders for WordPress to create or edit your site quickly and easily!
Even a simple WordPress page builder plugin, like those we'll be talking about in this post, gives you the tools you need to create beautiful landing pages for your site.
So, let's get into this. First, we'll talk about the benefits of page builder plugins and why you should choose one of the best drag and drop page builders for WordPress.
Why Use a Drag and Drop Page Builder for WordPress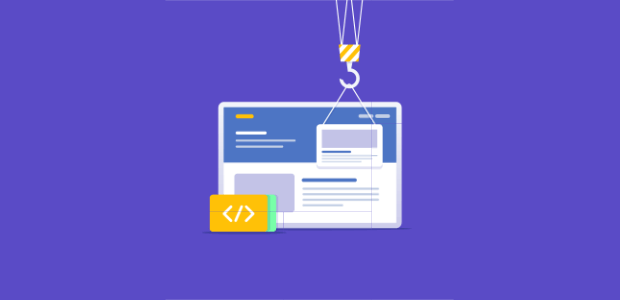 A lot has changed for page builders since the early days of GeoCities. There are themes everywhere, for starters. You just install them, customize them, and you're good to go.
But we've found that those can only get you so far before you need to know how to code at least a little.
And you don't have time to wander around on w3schools.com, trying to figure out how to plug in (or even find) the HTML or CSS you need to get your site to do what you want it to do. You're running a business here!
Drag and drop page builders for WordPress let you create custom layouts for your site using ready-made content blocks, modules, and widgets. You get to create the site you want without needing any tech skills. ?
This doesn't mean that page builders are only for beginners.
Page builders can also help WordPress developers work for more customers by speeding up the process when creating custom designs.
What to Look for When Choosing a Page Builder for WordPress
There are a few important features to look for when choosing the best drag and drop page builders for WordPress:
Compatibility
If you're editing an existing WordPress theme that you don't want to change, you'll want to make sure that the page builder you choose is compatible with that theme.
Most builders in this article are compatible with all themes, but if you do find compatibility issues, you'll want to use a theme that's compatible with the builder you choose.
Responsiveness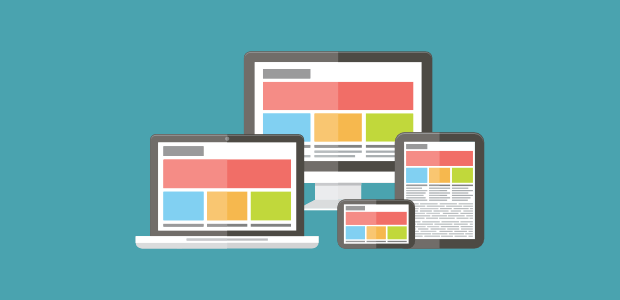 Responsiveness is so important that every page builder we've included in this article lets you create responsive, mobile-friendly pages right out of the box.
If you're looking at a builder that isn't on this list, make sure it's responsive.
SEO
All of the drag and drop page builders in this article are 100% SEO-friendly when paired with the Yoast SEO plugin.
Check out our Ultimate SEO Guide to make sure that you're turning out high-quality, optimized content!
Features
We placed features last because it's important to not get caught up in the glitter and glam of features before you're certain of the functionality a page builder offers.
Obviously, the best drag and drop page builders for WordPress will have both the functionality you need and the features you want, and we've got an excellent list of page builders that hit the mark.
TL;DR What to Look For: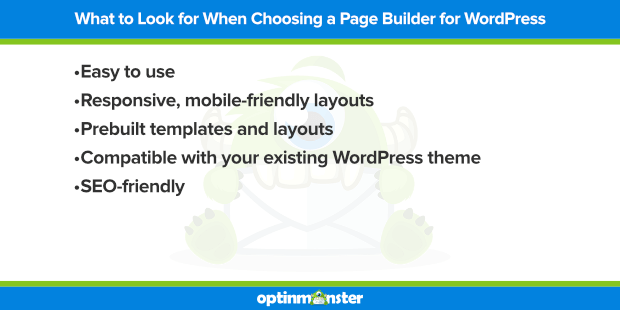 Easy to use
Responsive, mobile-friendly layouts
Prebuilt templates
Compatible with your existing WordPress theme
SEO-friendly
Best Drag and Drop Page Builders for WordPress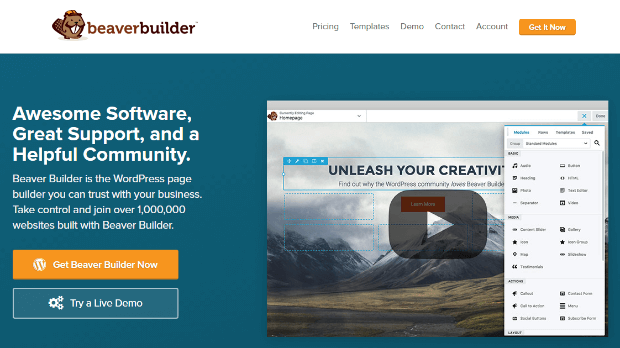 Beaver Builder is a simple, user-friendly WordPress page builder that's a great choice for beginners. It's fully responsive, Gutenberg-ready, and compatible with just about every WordPress theme.
You can easily drag and drop content modules like sliders, galleries, testimonials, counters, and more to create a landing page within minutes, without any coding skills, using the live editor to show your pages in real-time.
Beaver Builder also comes with more than 30 professionally-designed templates you can use to build your page even faster by simply replacing the sample content with your own.
Since Beaver Builder also supports the use of shortcodes, you can use other WordPress plugins with it to make your site even more amazing. You could easily add a contact form to your site with WPForms to increase engagement and grow your email list.

The Divi Builder is a popular drag and drop page builder plugin that lets you preview your design as you build.
Since this plugin is the foundation of the Divi WordPress theme, you'll get access to the bundle of premium products by Elegant Themes. However, the Divi Builder can be used with any other WordPress theme.
Divi is a powerful page builder that comes with a large number of content modules and limitless design possibilities. It's super easy to use and has tons of layouts and templates for different types of websites.
Everything is customizable using the Divi Builder plugin (colors, fonts, sizing, spacing) and you can create custom page layouts.
Divi comes with a number of content elements like pricing tables, audio player, calls to action, buttons, and more that you can use to build the perfect WordPress site.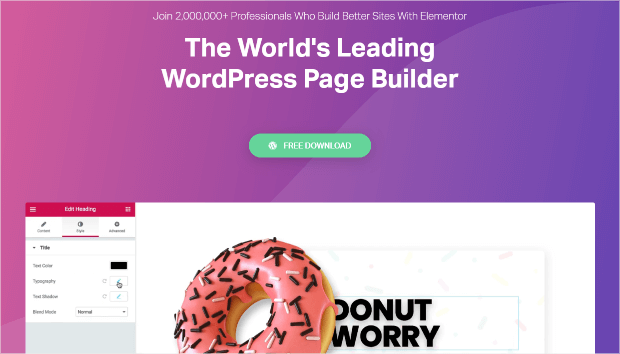 Elementor is the first free and open-source advanced page builder for WordPress. And, with over 2 million active installs, it's one of the most popular WordPress page builders available.
Elementor is fast, easy to use, and beginner-friendly. It's a visual drag and drop page builder, so you can see your changes live as you make them. You just drag and drop widgets to where you want them.
This page builder supports undo and redo functions, so if you don't like something you can go back. There's also a revision history so you can check out previous versions. You can even decide to go back to a previous version if you decide you like it better!
Elementor comes with a built-in maintenance mode which means you can show a coming soon or under construction page to visitors while you're creating or making changes to your site.
Elementor comes with more than 100 ready-to-use landing page templates that you can easily customize for your needs. For an even better experience, we highly recommend Elementor Pro.
A custom coming soon or maintenance mode page is a great way to keep your visitors engaged before you launch or when you're down for maintenance. For the best coming soon page, you want the best coming soon plugin:
SeedProd
. Get started with
SeedProd
today!
Check out our picks for the top 10 coming soon plugins for WordPress.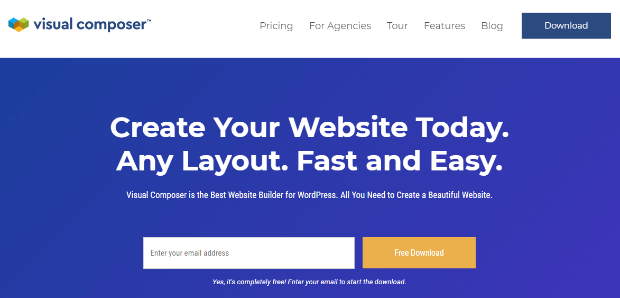 Visual Composer is a complete website builder for WordPress and is a great tool for both beginners and developers that are looking for an easy way to customize the entire look of their site.
Its user-friendly interface lets you create a beautiful WordPress website quickly and easily, using powerful design options that give you full control over your site's design.
With Visual Composer Website Builder you can easily add stylish backgrounds like parallax, gradient, slideshow, carousel, and video; use flexible rows and columns to create grid layouts; and you can even edit your logo, menus, headers, footers, sidebars, and more.
In addition, Visual Composer works with just about every WordPress theme as well as custom post types.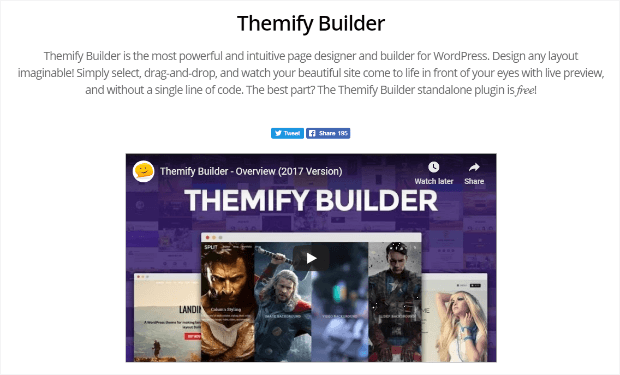 Themify Builder is a simple, reliable, and free drag and drop page builder for WordPress that you can use to build simple pages. There's also an addon bundle available for a decent price.
This popular WordPress page builder comes with more than 60 prebuilt layouts and animation effects, as well as several ready-to-use modules you can add to your pages and posts.
Themify Builder lets you edit your pages from the backend or frontend, but in both interfaces, you can move modules around easily and customize them fully. You can also arrange modules in rows and columns to create grid layouts.
SiteOrigin's page builder is a popular free WordPress page builder with more than 1 million active installs. Even though the live editing isn't comparable to the other page builders on our list, and the builder is a bit complicated to use, it's still a good free version that makes it easy to build a responsive page.
Like Elementor, SiteOrigin comes with undo and redo functionality which is a big time saver.
The page builder also works with your WordPress widgets so you can add your favorite widgets to the sites you build. And, the builder works with any WordPress theme.
Flexibility is definitely a top benefit of the SiteOrigin page builder, especially when it comes to its advanced row builder. You can choose the number of rows you want for each column you add.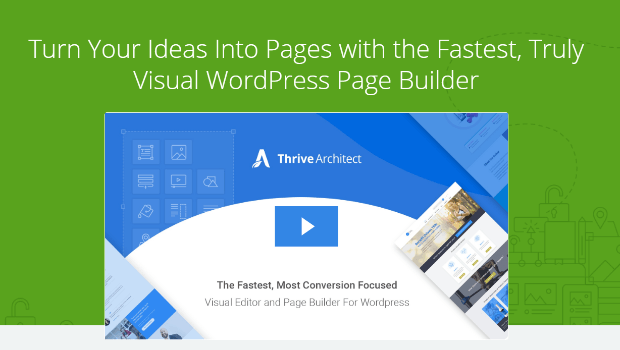 Thrive Architect is a drag and drop page builder that's made for conversion-focused websites with elements like call to action buttons, countdown timers, lead generation forms, and testimonial boxes.
This page builder ships with more than 200 landing page templates grouped into sets to give you a consistent look throughout your site (and marketing funnel). You can quickly create a home page, sales page, blog posts, or anything else.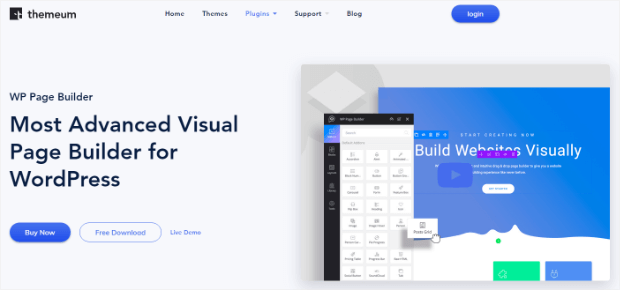 WP Page Builder is a free drag and drop page builder that lets you create a great site easily, without using any code. The plugin is super lightweight, so it's not going to slow down your system.
But lightweight on run time doesn't mean lightweight on features.
WP Page Builder comes with tons of design elements like built-in page layouts, shape dividers, design blocks and a lot more. And, the page builder ensures 100% responsive layouts without sacrificing an eye-catching appearance.
This page builder is also incredibly extendible with the use of more than 28 addons.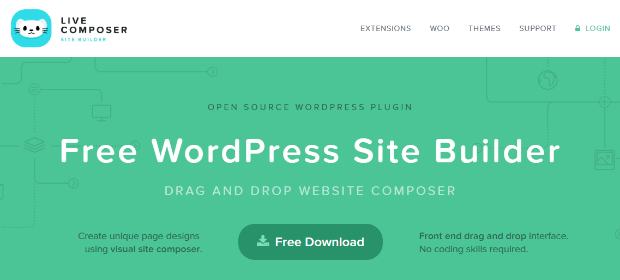 Live Composer Site Builder is a free drag and drop page builder for WordPress that includes more than 30 content modules like accordion post boxes, sliders, galleries, and comments to name a few.
This WordPress page builder plugin comes with just 10 prebuilt templates, but it has a built-in templating library that lets you save and import your own custom templates. And, since Live Composer is so easy to use and has frontend editing, it's really easy to create and customize your own templates.
Live Composer Site Builder is extendible with an addon bundle for a very fair price. If you need the WooCommerce package that's another extension, but it's also really fairly priced.
What is the Best Drag and Drop Page Builder for WordPress?
These days, nearly every page builder out there comes with a drag and drop builder. So, which is the best drag and drop page builder for WordPress?
We chose Beaver Builder as the best drag and drop page builder for WordPress because it absolutely nails everything we're looking for in a page builder: it's easy to use, creates brilliant, mobile-responsive pages, is SEO-friendly, and all the features you absolutely need.
Plus, Beaver Builder comes with an awesome set of prebuilt templates and layouts that let you quickly build a stunning page.
Divi is another option that we'd highly recommend.
If you're looking for one of the best free drag and drop page builders for WordPress, however, we'd definitely encourage you to check out Elementor.
Which drag and drop page builder is your pick? Do you use one of those on our list or a different one? Let us know in the comments!
And don't forget that a perfect page needs a perfect optin campaign. OptinMonster is the best at helping you turn site visitors into loyal customers. Join OptinMonster today!