Do you want to learn how to create a landing page that actually converts?
And do you want to learn how to make that landing page in under 10 minutes?
If so, you're definitely in the right place. Because, in today's post, we're going to teach you exactly what it takes to make a powerful landing page for your business.
Then, we'll share an alternative method if you are looking for a lighter solution.
Before we dive into how to create a landing page, let's clear up any confusion about what a landing page is and, more importantly, what it isn't.
What Is a Landing Page?
A landing page is any page of your website where you intentionally direct traffic for a specific purpose (your call to action).
Landing pages are effective because they focus the user's attention on a single call to action (CTA) which increases the chances of conversions.
To learn how to craft your CTA, check out our post on how to write the perfect call to action.
Landing pages can help in the following ways:
Serves as a lead generation tool that encourages visitors to provide their contact info in exchange for the offer you're promoting.
Draws a visitor's attention to your marketing messages, new product, or sales
Converts visitors into customers, subscribers, or leads.
Increases engagement by connecting with customers and keeping those customers interested in your brand through targeted marketing.
Once you've converted a visitor to a subscriber, you have the chance to move them further along your sales funnel.
So, how do you create a landing page?
The best way to build beautiful high-converting landing pages is using SeedProd.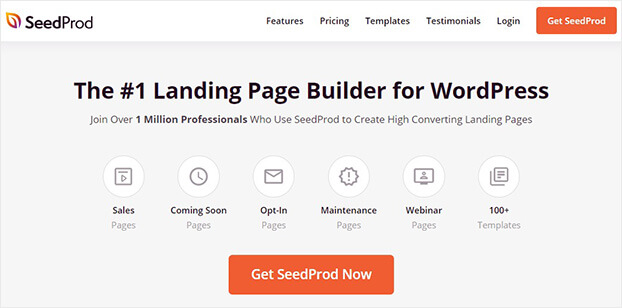 SeedProd is the best landing page builder. It allows you to create beautiful landing pages easily using a drag and drop builder.
Plus, it has 100+ stunning landing page templates. As a result, you're able to able to landing pages that convert without writing any code.
Up next, we'll show you how to create a landing page that's designed to convert.
How to Create a Landing Page for WordPress
To follow along in this tutorial, you'll need a SeedProd account.
It's quick and easy to create an account. You can get started on the SeedProd website and follow the prompts to download the plugin.
Here's a quick guide for installing and activating a plugin.
When you purchase the plugin, you'll get your license key.
You can also find it in the Downloads section of your account and download the plugin directly from your dashboard.
Grab your key and head over to your WordPress site.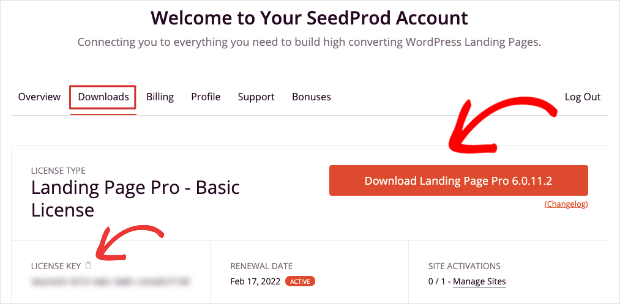 From your WordPress dashboard, navigate to SeedProd » Settings page to add your license key here to activate the plugin.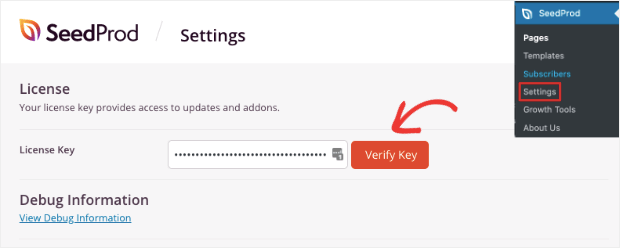 Now, you're ready to create your landing page.
Step 1: Choose Your Landing Page Type
When you open the SeedProd dashboard, you'll see options to create different landing pages for your site:
Coming Soon Mode
Maintenance Mode
Login Mode
404 Page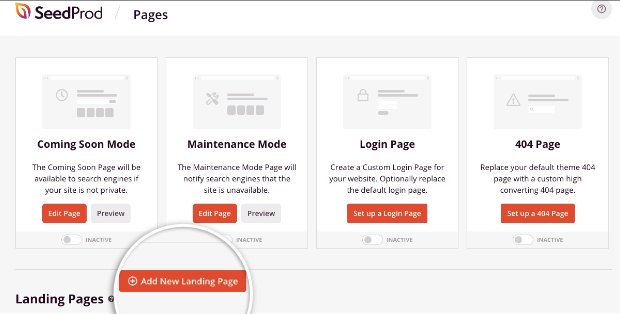 Under this, there's an Add New Landing Page option.
You simply need to click this button to start building your landing page.
Step 2: Choose a Landing Page Template
SeedProd comes with several stunning pre-built landing page templates. This means you don't need to spend hours designing a landing page from scratch.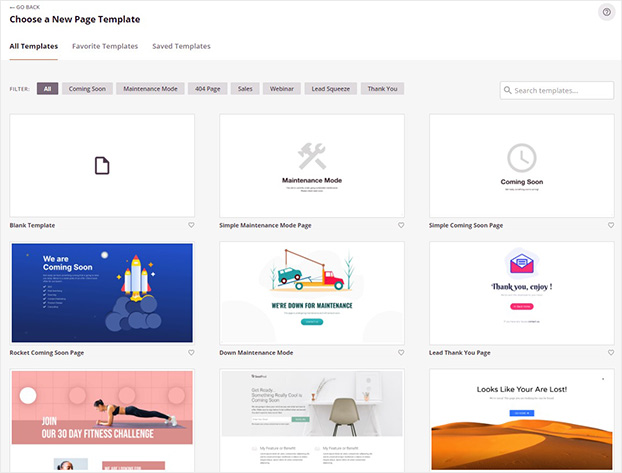 The landing page templates are divided into different categories:
Coming Soon
Maintenance Mode
404 Page
Sales
Webinar
Lead Squeeze
Thank You
Login
For this step-by-step tutorial, we'll go with the Ebook Squeeze Page template.
Hover over the template until a red tick appears. Then click on it to select the template.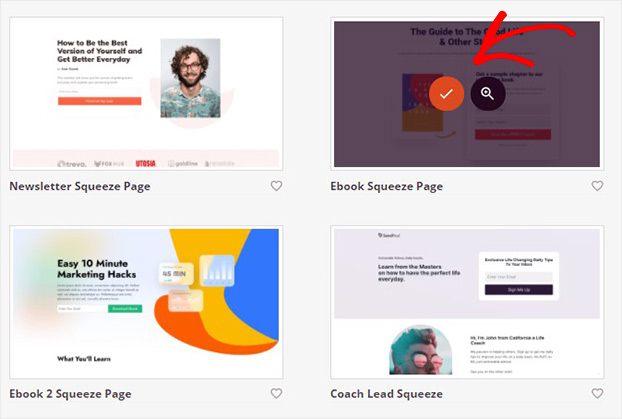 Next, give your landing page a name.
Now, click Save and Start Editing the Page to enter the drag and drop builder.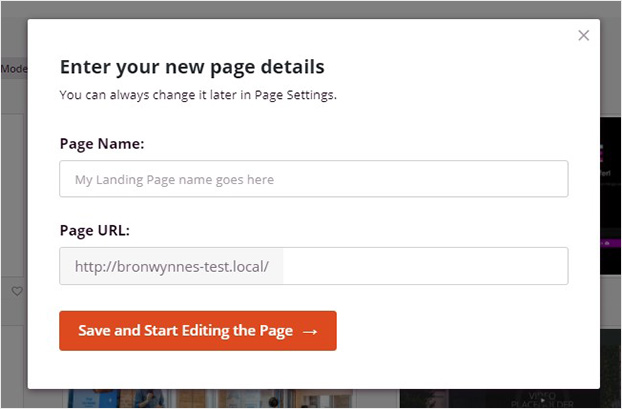 Step 3: Customize Your Landing Page
In this step, you'll design your landing page in SeedProd's visual drag and drop page builder.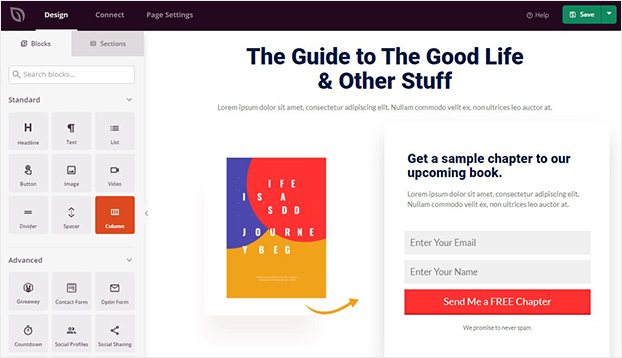 It's quick and easy to customize your landing page in SeedProd.
Everything you see on the page, like the text and images, is divided into elements called Blocks and Sections.
To change anything on your page, simply click on the block.
Let's try that with the text.
So, we'll simply click on the text block. Then, we can make our changes directly on the landing page.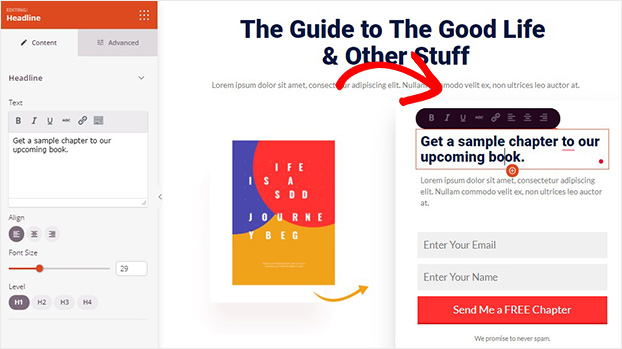 For more editing options, select the Advanced tab. It allows you to change the color and spacing.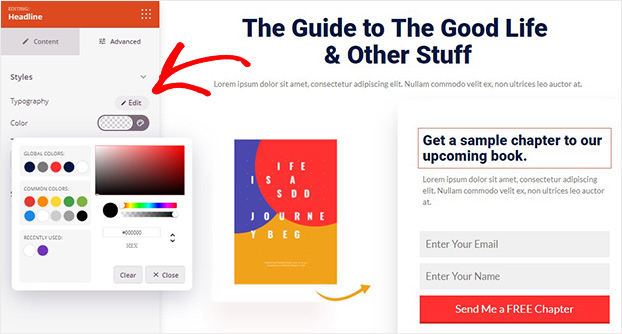 You can also easily add any block to your landing page, like:
Headlines
Text
List
Button
Image
Video
Just click on the block and drag it onto your landing page. Like this, you can add CTA buttons, lists, images, and more.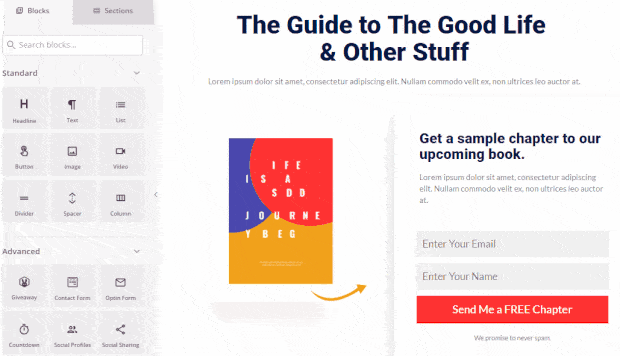 In addition to these blocks, you can also use Advanced blocks. You'll see options to add optin and contact forms, countdown timers, and icons.
These elements are specifically designed to increase lead generation. Again, just drag and drop the block you want to add to your landing page.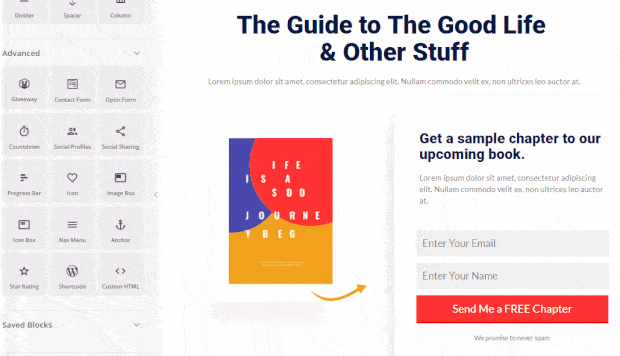 You can even add social media profiles and testimonials to serve as social proof.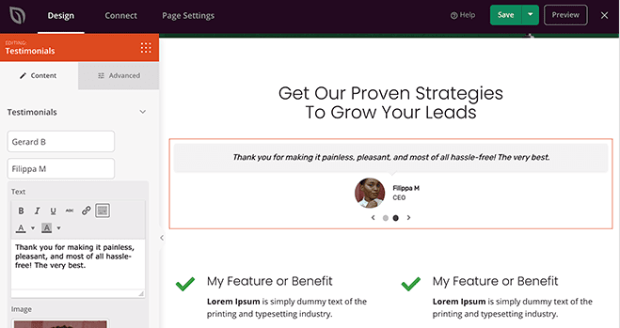 SeedProd even comes with eCommerce blocks like product grids, and 'add to cart' and 'checkout' buttons.
Then, you can also choose from prebuilt layouts under the Sections tab.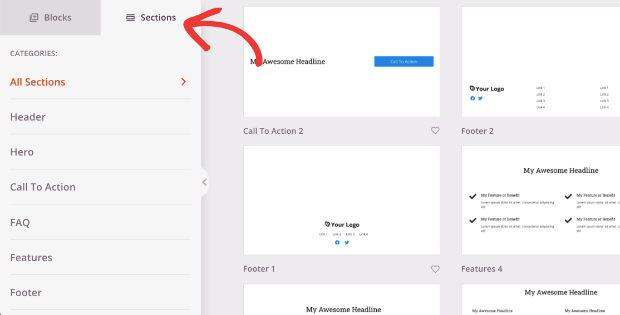 From here, you can add:
Headers
FAQ
Call to Action
And more.
To add a section to your landing page, hover over it and click the plus icon.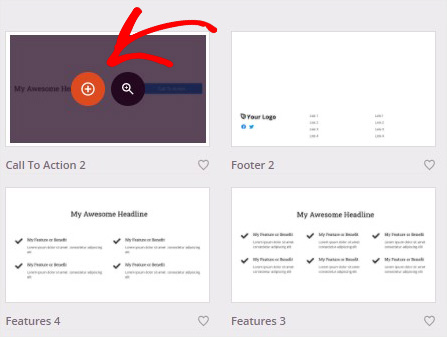 Then, the section will be added to your landing page.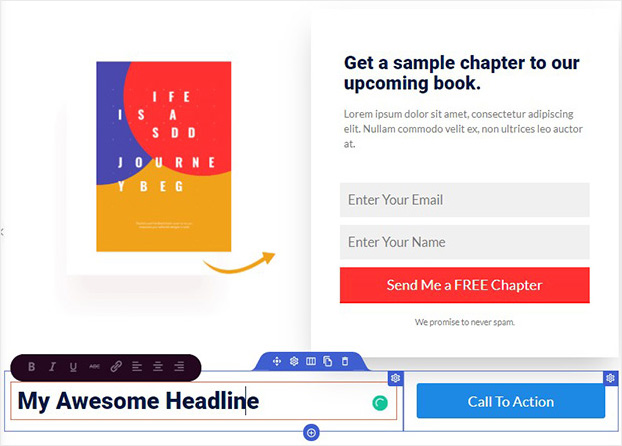 SeedProd also lets you keep your landing page similar to the rest of your website.
Click on Global Settings. Then, you can see the color, font, and background image.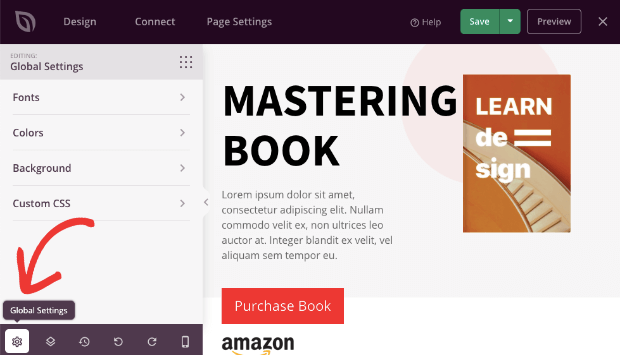 From here, you can customize the colors, fonts, and background to match your website.
Save your design as you work by clicking the Save icon at the top of the builder.
Step 4: Connect Your Email Service Provider
Collecting email addresses is simple with your SeedProd landing page. You can connect with your email service provider takes just a few minutes.
This lets you tap into marketing automation to trigger automatic emails to those that sign up.
Head over the top of the editor and click Connect.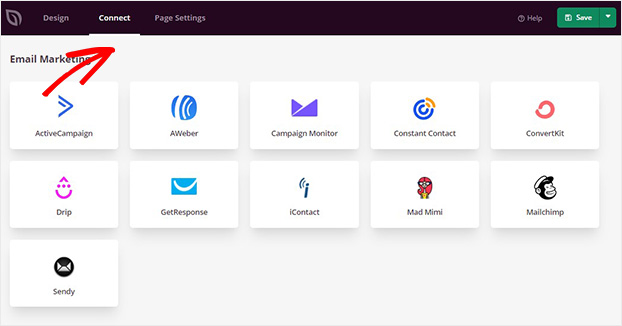 Find your email service provider and click Connect. Then, follow the prompts.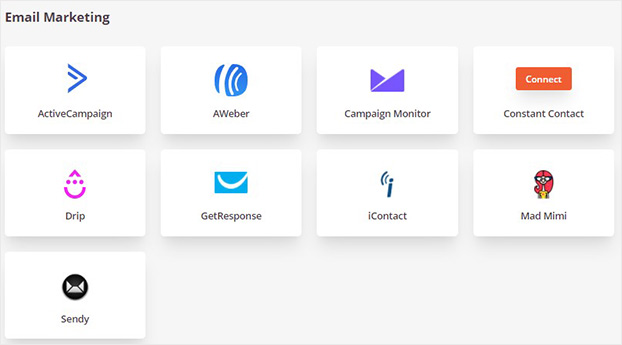 Now, email addresses will be automatically added to your email service provider.
OptinMonster also lets you integrate with Google Analytics, Zapier, and Recaptcha to add more functionality to your page and track its performance.
Step 5: Configure Your Landing Page Settings
The next step is to configure your page settings.
Here you can edit SEO settings for search engines and customize your header.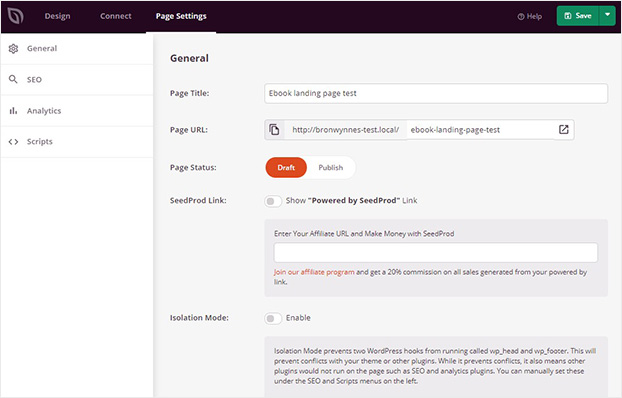 Step 6: Preview and Publish Your Landing Page
Once you are ready, you can preview and publish your landing page.
At the top-right corner of the SeedProd builder, you'll see options to preview your page or save it. There's also a Mobile Preview option at the bottom of the taskbar on the left. This lets you see how it would look on mobile devices.
If you click on the arrow next to the 'Save' button, you'll get a dropdown menu with the 'Publish' option.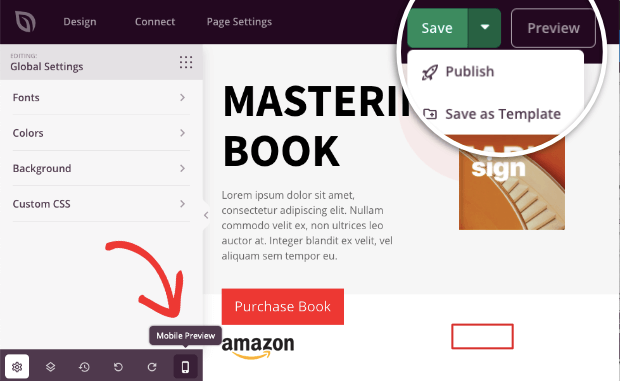 You'll get a notification when your landing page is published.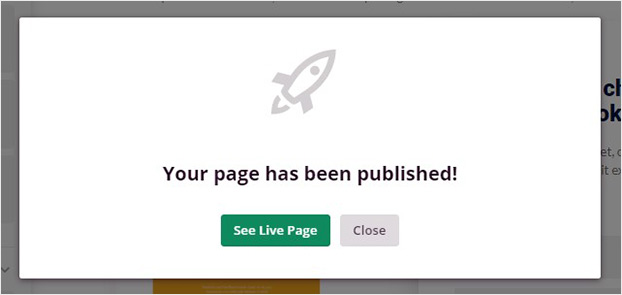 That's it. You've successfully learned how to create a landing page in 10 minutes.
SeedProd is a great landing page builder for any business!
Its built-in marketing tools make it easy for marketers, small business owners, and eCommerce sites to get the most out of their landing pages.
But what if you don't need a full-on landing page?
What if you need something a bit more flexible and dynamic. And rather than driving traffic to your offer, you'd bring your offer to your traffic?
Let's look at what that might look like in practice.
An OptinMonster Alternative to Landing Pages
An alternative method on how to create a landing page is adding an inline optin form to your web page.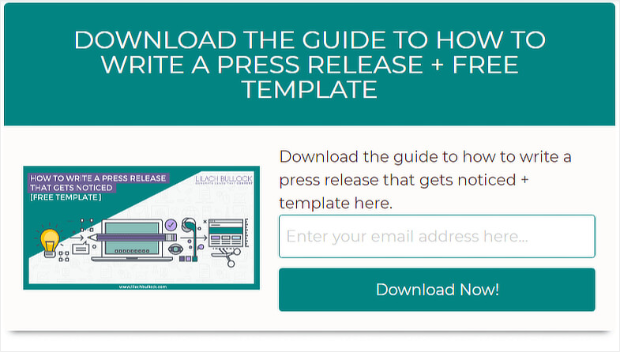 This option lets you turn any web page into a lead generation machine.
So instead of creating separate landing pages, you can add this optin form to existing web pages where you would like it to appear.
To create an inline form, you can use OptinMonster.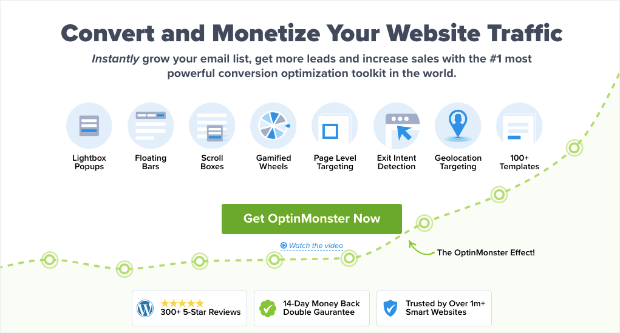 OptinMonster is the best inline lead capture form builder. It lets you easily design stunning inline campaigns in a drag and drop builder.
OptinMonster is beginner-friendly and also has features like custom CSS for advanced users.
With OptinMonster, you'll get access to:
50+ inline campaign templates that you can easily customize.
Responsive designs so they look good on any device.
Powerful targeting features to segment audiences and personalize campaigns based on the user's activity, behavior, and interest on your site.
Campaign triggers like on click, time spent on page, scroll depth, and more.
Email integration with popular email marketing services like Constant Contact and Mailchimp.
A/B testing and actionable insights
Check out How The Advisor Coach Increased Conversions 3X using inline forms among other campaign types from OptinMonster.
Want the same results?
Build an Inline Campaign Today!
BONUS: Done-For-You Campaign Setup ($297 value)
Our conversion experts will design 1 free campaign for you to get maximum results – absolutely FREE!
Click here to get started →
Step 1: Create an OptinMonster Campaign
To start, you need to log into your OptinMonster account. If you don't have one yet, you can sign up for OptinMonster now. It's easy and takes just a minute.
When you login in, you'll see the OptinMonster dashboard where you can create a new campaign.

On the next page, you'll see different campaign types from which you can choose Inline Campaign.

You can then select your template. Today, we will go with Magnet.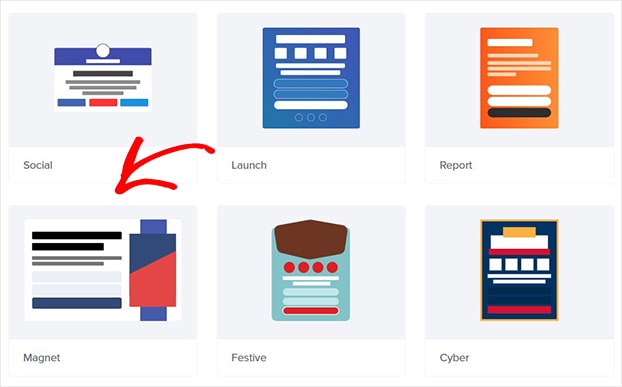 When you choose a template, OptinMonster will ask you to name your campaign, after which you can click on the Start Building button to enter the editor.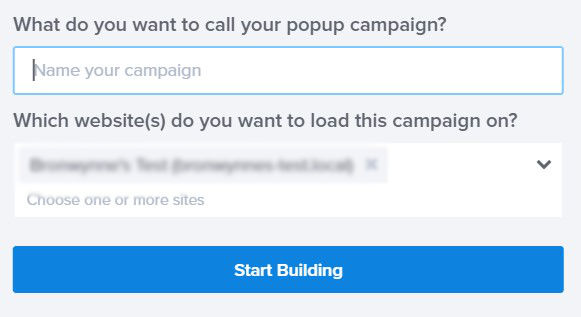 Step 2: Customize Your Inline Campaign
Designing your inline campaign is super simple with OptinMonster.
All you need to is click on the optin form to change anything about it.
To change the text, simply click on it. Now, you'll be able to make your changes using the inline text editor.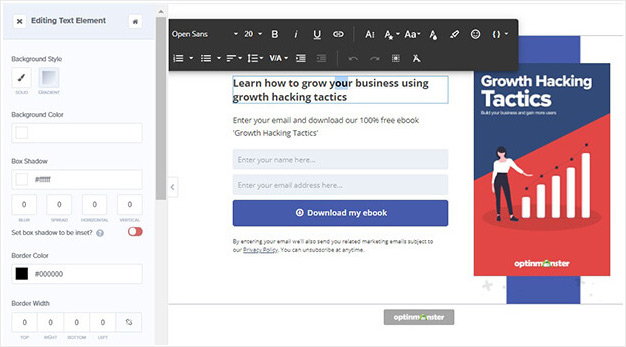 Similarly, to change the image, click on it and upload your own image or choose one from your library.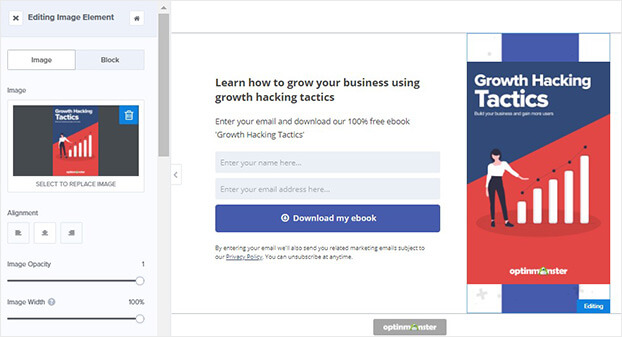 Plus, you can add anything to your optin form, like:
Images
Video
Optin fields
Just click Add Blocks at the top of the editor.

Then, drag and drop the block into place on your form.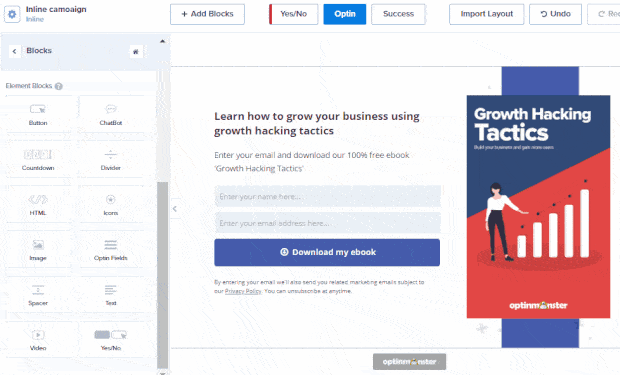 With that, your campaign design is ready. Next, OptinMonster lets you add rules to display the campaign to your target audience.
But inline forms work a bit differently. You'll need to add it inside your website's post, page, or sidebar. So today, we'll skip the Display Rules section.
Step 3: Publish Your Inline Campaign
The final step is to add your campaign to your website. Head over to the Publish tab.
First, switch to the Publish tab in the OptinMonster campaign builder and set the status to 'Publish' here.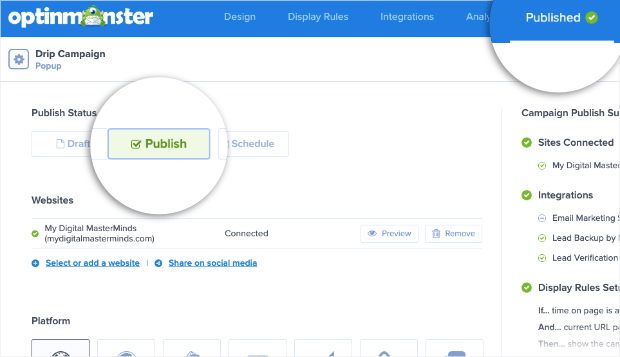 Next, to add the form to your website, on the same page, you'll see a campaign embed code like this: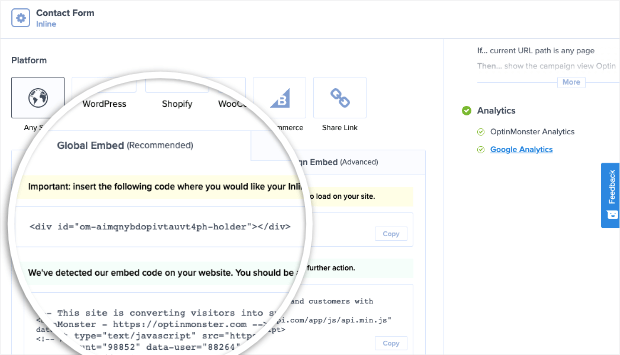 Copy this code and paste it on your website where you want the inline form to appear. This code works with any website including HTML sites.
If you're using WordPress, you can skip the copy-paste method because OptinMonster has readymade widgets to add the form in just a click.
Inside the block editor, you can select the OptinMonster block and choose your campaign: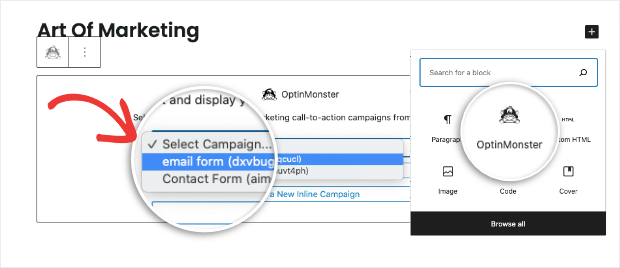 And to add the inline form to a WordPress sidebar, navigate to the Appearance » Widgets tab. Then drag and drop the OptinMonster widget into your sidebar menu and select the inline form.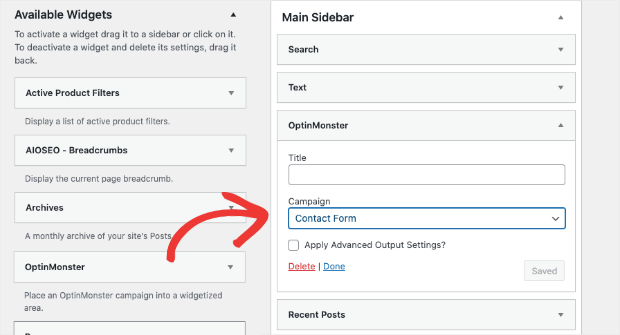 Once you save and publish your page or sidebar, you'll see the form appear on your site.
With that, you've learned the fastest way to add an inline form to your website!
For more steps on adding inline campaigns to your site, check out the following detailed guide: How to Add an After Post or Inline Campaign.
That's it! Now you have 2 easy methods for creating a great landing page.
To recap, SeedProd is hands down the best tool to create your own landing page design. It's packed with features to improve user experience and increase conversions through effective landing pages.
OptinMonster, on the other hand, is the best lead generation tool to grow your email list exponentially. You can capture more signups and registrations.
At the same time, it comes with beautiful designs and powerful targeting features to boost conversions and sales as well! Out of all the marketing tools out there, OptinMonster is certainly a must-have for successful digital marketing.
If you haven't signed up for OptinMonster yet, you can get started right away with a 100% risk-free account:
Build an Inline Campaign Today!
BONUS: Done-For-You Campaign Setup ($297 value)
Our conversion experts will design 1 free campaign for you to get maximum results – absolutely FREE!
Click here to get started →
We hope you found this article helpful in learning how to create a landing page. If you did, you might want to check out these resources:
We've added a lot of information that you'll find valuable in creating incredible landing pages to boost conversions.