Do you want your digital marketing agency to earn more revenue?
The digital marketing landscape is always changing and getting more competitive every day. Your agency needs to be creative and efficient in order to stand out.
Fortunately, OptinMonster can be your competitive edge.
In this article, we'll go over 7 ways that you can use OptinMonster to give your digital marketing agency a boost in the marketplace. First, we'll look at how you can use OptinMonster to get more of your own clients. Then we'll look at ways OptinMonster can add new offers and diversify your revenue streams.
Let's get started!
What is OptinMonster?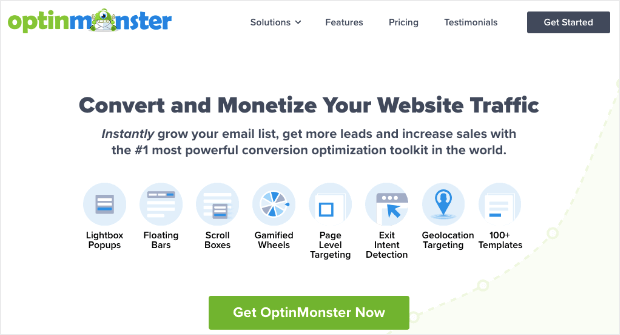 OptinMonster is the best lead generation tool in the world that makes it easy for you to exponentially grow your email list and fill your lead pipeline.
With its drag and drop builder, you can create eye-catching popups and other lead generation forms that are optimized to deliver the highest conversion rates.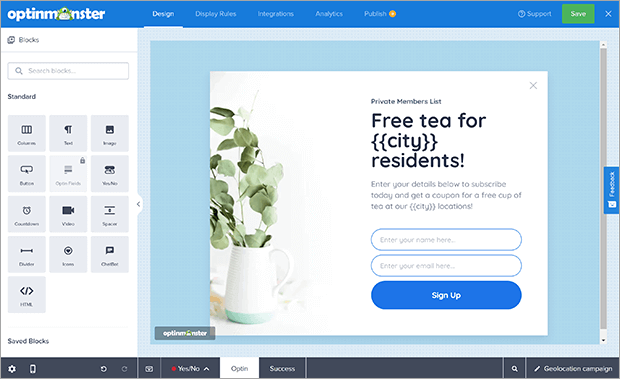 You can use OptinMonster on any website or eCommerce platform you can think of, including:
WordPress
Shopify
Prestashop
and so many others
The leads collected by OptinMonster can go to all sorts of email service providers and CRM tools, such as:
You can set up multiple integrations for each campaign, which makes lead sharing super easy for your clients and their marketing partners.
OptinMonster is a hosted app, meaning you can manage your own campaigns and your clients' campaigns all from the same place. You can also create sub accounts to give clients different levels of access to their campaigns.

For example, if you want them to be able to review campaigns without editing them, you can set them up as a Viewer. More hands-on clients can be given Author access to make their own tweaks, but your team of experts gets final say before a campaign goes live.
You can use OptinMonster to increase your own lead generation efforts as well as bring in more traffic and income for your clients. Talk about a win-win!
Get Started With OptinMonster Today!
BONUS: Done-For-You Campaign Setup ($297 value)
Our conversion experts will design 1 free campaign for you to get maximum results – absolutely FREE!
Click here to get started →
Now let's look at some specific ways you can drum up more business with OptinMonster, for your agency and for your clients.
How to Increase Agency Sales With OptinMonster
First, let's go over some ways to get more marketing clients for your agency using OptinMonster.
1. Build Your Email List
As an experienced digital marketer, you probably already know how important email marketing is. But when was the last time you paid attention to your agency's email list?
We totally get it. You're busy running your business and getting great results for your clients. Fortunately, OptinMonster can help automate your email lead generation with popups, slide-ins, and other forms.
Once those leads are on your email list or CRM, you can send more information about your agency and services or have your sales team reach out to schedule a call. The important thing is growing that list of email subscribers who are ready to learn from you, and eventually hire you.
Vital Design is a digital marketing agency that used OptinMonster to grow their own email list by 97%. They used clever exit-intent popups that didn't disrupt the browsing experience. Their results were so good that they started using OptinMonster for their clients. One of their restaurant clients saw a 75% increase in conversions using OptinMonster. You can read the full Vital Design case study here for more details on how they did it.
2. Qualify Leads
Not only can OptinMonster bring in new leads, but you can also use the many advanced design and targeting features to qualify leads. There's no point in getting tons of new leads if none of them are actually ready to hire you. So you want to make sure that your leads are qualified.
One way to do this is by building a custom lead generation form. OptinMonster makes this super easy with the Fields block in the drag and drop builder. Without any coding at all, you can add text boxes, dropdowns, radio buttons, and other custom form fields to gather the information you need about potential clients. You can then send this data to your email platform or CRM and use it to segment your leads.
Another strategy is to use OptinMonster's targeting rules to display your lead gen forms to specific segments of your audience. For instance, you could target visitors based on geolocation. Inbound Marketing targeted their lead magnet popups to Australian visitors and increased their conversion rates by 189%.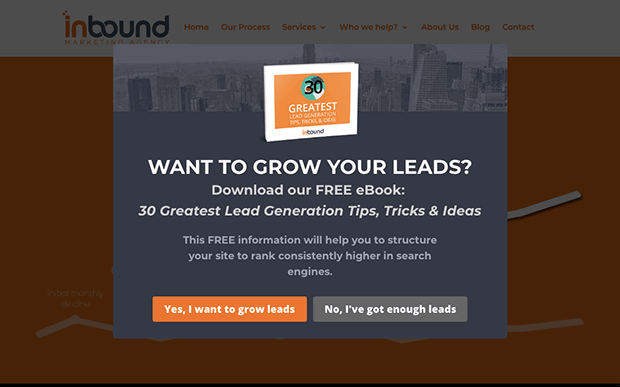 You can also use page-level targeting to display tailored popups for different topics on your agency website. OptinMonster makes it incredibly easy to duplicate and edit campaigns to match different pages or blog posts. CPC Strategy created 110 customized offers throughout their site and converted a whopping 76% of targeted visitors.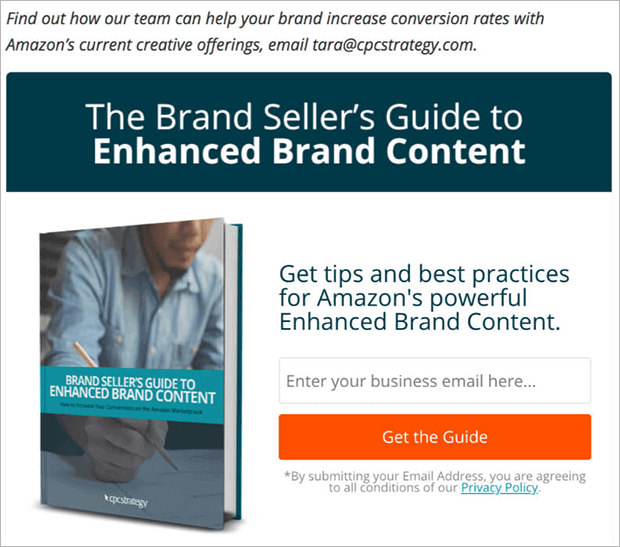 OptinMonster even has a fully automated lead verification feature called TruLead™. TruLead can weed out entries from spam bots, temporary email addresses, and other bad leads before they ever hit your inbox. This saves time, money, and your email sender reputation.
3. Increase Conversions
OptinMonster is full of conversion rate optimization features you can use to get more leads. We'll go over just a few of the ones that real digital marketing agencies have used with great success.
Multistep forms like the one below are proven to improve conversion rates. Someone who clicks on Yes is more likely to finish the process of filling out the form once they've begun. Similarly, a lead who takes the time to click through to the next screen is likely more interested in what you're offering. This means they may be more likely to become paying clients later.
OptinMonster can turn any campaign into a multistep form. Every template has a Yes/No view already available. You just have to enable and customize the first step.
You can also use MonsterLinks to turn any link, image, or button on your website into a multistep form. When users click a MonsterLink, the signup form launches. That's how Lead Guru achieved a 26% increase in conversions on an already popular lead magnet video.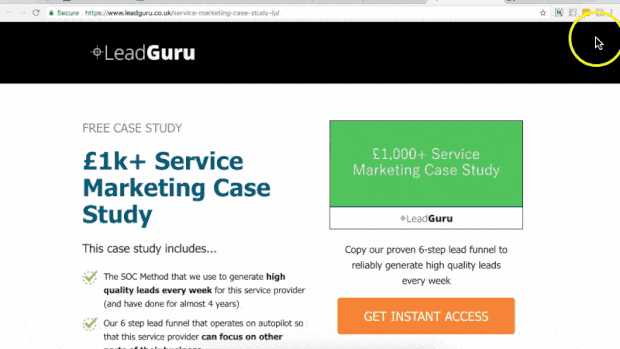 Split testing is another essential practice for improving your conversion rates. Split testing, or A/B testing, is the practice of testing different versions of the same headline, call to action, or offer. Once you see which version performs better, you can use that on your website.

OptinMonster makes it easy to run split tests. You can create your variations with the drag and drop builder, and then OptinMonster will automatically show each version to different visitors at random. As the test runs, you'll see detailed analytics about which campaign is performing better. The marketing agency Whole Whale used split testing to raise the conversion rate of an optin by 62%.
4. Sell a Digital Product
Digital products are a great way to bring in some additional revenue for your digital marketing agency. These products can be downsells for clients who aren't able to work with you for budget or scheduling reasons. You can also use a digital product to generate leads. You might sell a DIY course that teaches an early part of your process, and then reach out to those customers later to see if they're ready for a full-service digital marketing package.
As you might have guessed, OptinMonster can help you sell your digital product too. Reliablesoft.net used an OptinMonster slide-in campaign to redirect visitors to the agency's SEO courses page. They also built a simple floating header with a countdown timer that increased course sales by 20%. That's a continuous source of income without any additional work from the agency.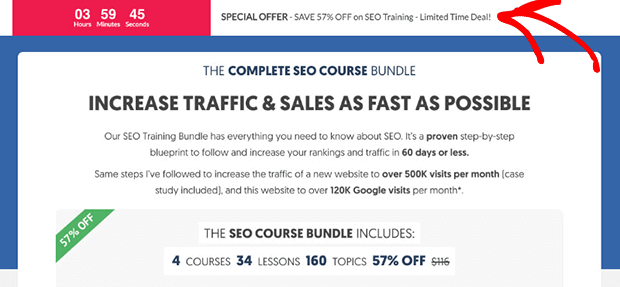 Now, let's look at some ways that OptinMonster itself can form new revenue sources for your agency.
How to Add New Revenue Streams With OptinMonster
In addition to bringing in new clients for your digital marketing agency, OptinMonster can create new offers and income sources. Let's look at 3 ways to do this, including both low effort and ongoing partnership options.
1. OptinMonster Affiliate Program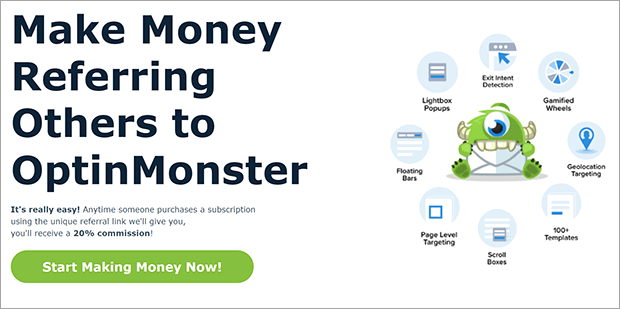 The first revenue stream is very simple to set up but can have big payoffs. OptinMonster has an affiliate program, which means we'd love to pay you a commission for recommending us to your clients.
Our affiliate commission rate is 20% of the initial sale after the first 37 days. This means if your client signs up for a $588/year plan, you'd get a commission of $117. Multiply that by all of your digital marketing clients and you've got a lot of revenue potential.
What you do with the client's OptinMonster account after the affiliate sale is up to you. You can offer managed services or form a revenue-sharing partnership, which we'll discuss in more detail below. But if you don't want to, you can still profit from sharing a reliable marketing tool with your clients.
2. Managed Lead Generation Services
The second revenue stream is to sell packages of OptinMonster lead generation campaigns to your digital marketing clients. You can either run these campaigns from the client's account, or from your agency's OptinMonster account. Using OptinMonster to create and execute lead generation campaigns adds a ton of value to your agency services. You can then charge a premium for this valuable service.
OptinMonster has Sub Accounts and folders, which you can use to keep your client campaigns separate from your agency's own promotions. You can also give your clients different levels of access to their campaigns depending on how involved they want to be.
Medstar Media used OptinMonster's exit-intent popups to boost a client's conversions by a full 500%. After this successful campaign, they started creating OptinMonster campaigns for other clients. The agency took advantage of OptinMonster's easy split testing and page-level targeting to help their clients generate millions more in revenue.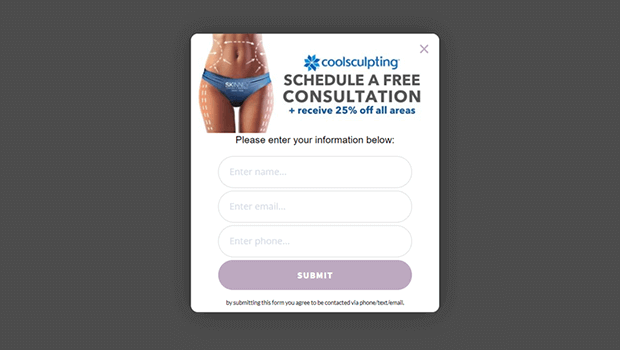 Fastrack also used OptinMonster for their clients in the hotel and travel industry. One targeted exit-intent campaign converted over 53% of abandoning visitors with a coupon code application button.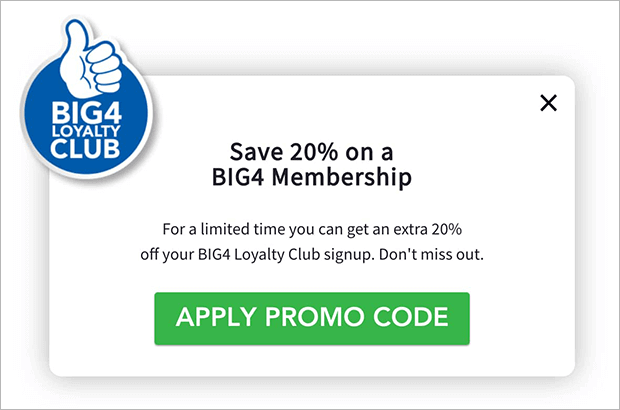 Logic Inbound combined their marketing expertise with OptinMonster's features to skyrocket a client's conversion rate by 1500%. The agency optimized the offer messaging, targeted abandoning users, and split tested a variety of design options. As a result, this client saw 500% more in-person visitors compared to before they started using OptinMonster.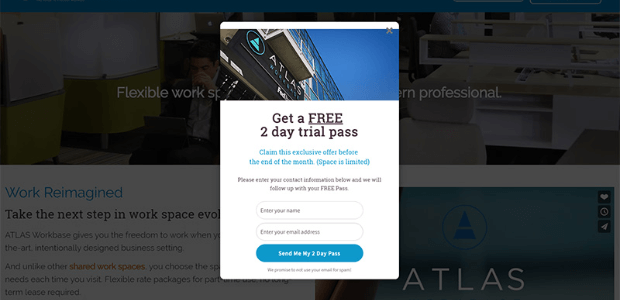 3. Revenue Sharing Partnership
When you start getting these huge results for your clients by using OptinMonster, you can unlock a third income source: revenue sharing.
With revenue sharing, your agency charges a small fee to set up and launch lead generation campaigns in OptinMonster. Then, as the sales roll in, your agency collects a portion of the revenue generated from those campaigns as your ongoing fee.
For example, let's say your marketing campaigns generate $10,000 monthly for your client, like KnivesShipFree.com saw on the first day of their promotion. That client could then share 10% of that revenue with you, which is $1,000. You can run evergreen campaigns that continue to earn money for you and your client without additional work.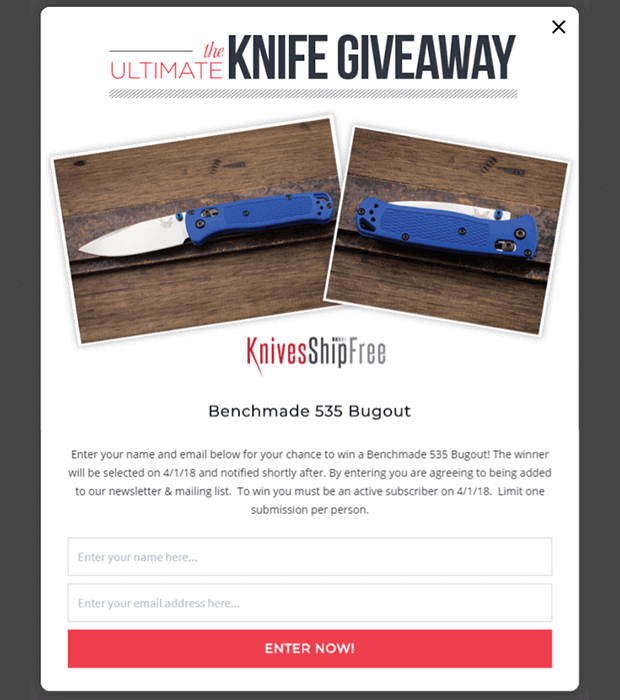 OptinMonster makes it easy for you and your client partners to track revenue. With the revenue attribution feature, you can see exactly how much each campaign is earning for your client. This kind of hard data about return on investment (ROI) improves customer retention and can even generate new business as your clients brag about their results to their colleagues.
Revenue sharing works well for ongoing clients who may not have the cash up front to hire your agency, want to see actual results before committing to a long-term contract, or just want a more collaborative partnership style.
Next Steps: Grow Your Digital Marketing Agency With OptinMonster!
We hope this gave you some ideas for how to use OptinMonster to improve lead generation for your digital marketing agency.
To sum up, here are 7 ways to earn more revenue with OptinMonster:
Build an email list of interested leads
Qualify new leads with OptinMonster's many segmentation and targeting features
Increase conversions with multistep optins, split testing, and other conversion rate optimization strategies built into OptinMonster
Sell a digital product using OptinMonster's eCommerce features
Earn affiliate commissions for recommending OptinMonster to your clients
Offer premium managed lead generation services using OptinMonster
Share revenue generated by OptinMonster with your clients
If you want to discover the latest digital marketing trends, challenges, and opportunities, read Mind-Blowing Digital Marketing Statistics to Learn From.
Ready to add more clients and income streams to your marketing agency? Try OptinMonster risk-free today!