Are you wondering what revenue attribution is and why it matters?
Revenue attribution is the most important indicator of your business health. No matter what stage your business is in, you need to understand how and why your marketing is making money for you. (Or why your strategies aren't working!)
In this article, you'll learn what revenue attribution is, why it matters for your small business, and how to measure it.
Here's a table of contents to help you find your way around:
What Is Revenue Attribution?
Revenue attribution is matching the revenue you earn to source that generated it. In other words, revenue attribution helps you understand how much money each of your marketing strategies or campaigns are making for you.
For example, let's say you have a popup on your website offering first-time visitors a coupon for 10% off their first purchase.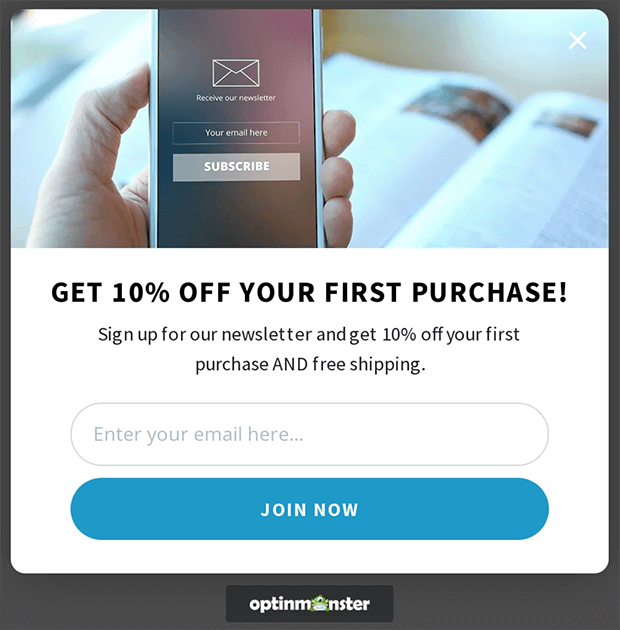 Over the course of a month, 35 visitors use this coupon to purchase $1200 in product from your website. So the revenue attributed to this popup would be $1200 for the month.
Now, it may get more complicated as time goes on. Perhaps 20 of those 35 customers come back at some point in the next year and purchase an additional $3000 worth of product. You could argue that the revenue attributed to that first popup is actually $4200 in a year, not just the initial $1200 directly from the popup.
As your business grows, the complexity of revenue attribution increases. But no matter what stage you're in, revenue attribution is extremely important.
Why Is Revenue Attribution Important?
Revenue attribution is important because marketing always has a cost.
Maybe you've heard the saying, "You have to spend money to make money." That may be true, but if you spend $100 in ads to make a $50 sale, your business is in trouble.
Even "free" forms of marketing like social media or word of mouth referral marketing cost you time and effort in creating content and building relationships. If that time and energy spent doesn't yield any results, you may get frustrated and want to quit your business.
Revenue attribution is more important than other metrics like the open and clickthrough rate of your email marketing or ad campaigns. Arguably, it's even more important than conversion rates. Your popup could convert hundreds of visitors to email subscribers, but if none of those subscribers ever make a purchase or otherwise generate revenue for you, that popup ultimately isn't very effective.
Revenue attribution helps ensure that your marketing efforts and expenses actually move you toward your revenue goals.
How to Measure Revenue Attribution for Small Businesses
As we mentioned briefly above, revenue attribution can get complicated. For now, let's keep it as simple as possible and learn how to measure revenue attribution with just one tool: OptinMonster.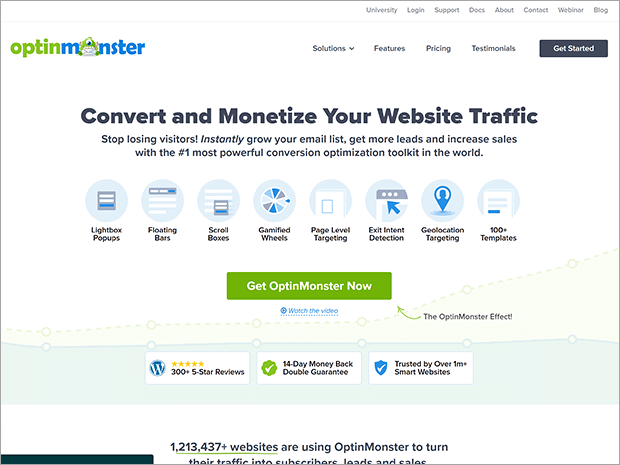 OptinMonster is the best lead generation tool available for small businesses. With just a few clicks, you can create beautiful campaigns to turn your traffic into subscribers, leads and sales.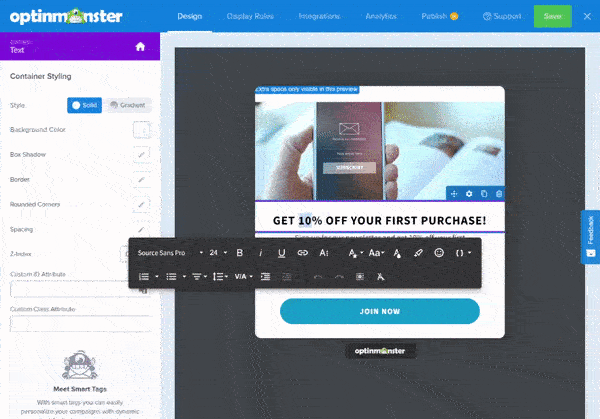 Then, you can use OptinMonster's powerful targeting and trigger rules to display your campaigns to the right people at the right time.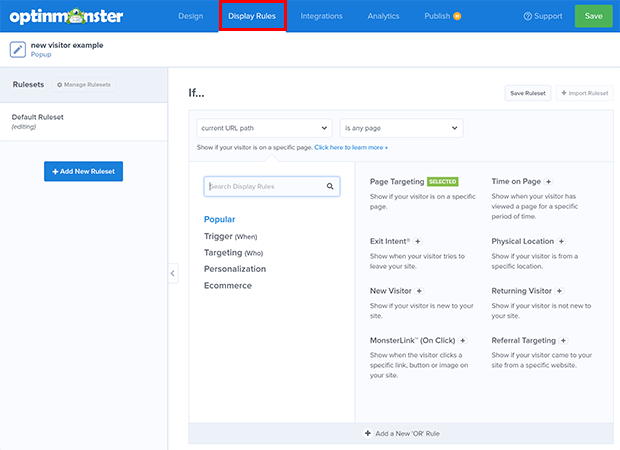 Best of all, you can see exactly how much revenue each of your campaigns is responsible for.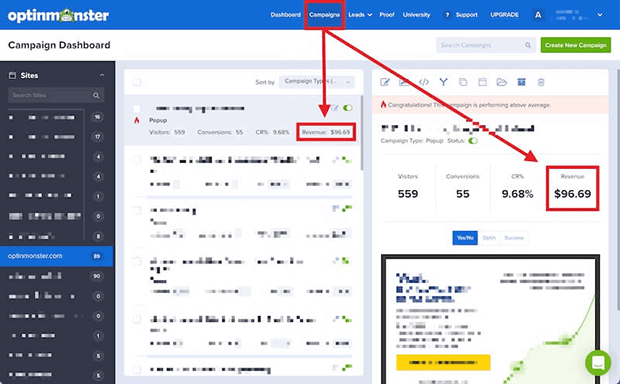 OptinMonster is even smart enough to share the credit for a sale if a customer interacts with multiple campaigns.
For example, let's say a customer does the following:
Subscribes to your email list
Clicks on a product recommendation campaign
Spins a coupon wheel to get a discount code
Makes a purchase of $75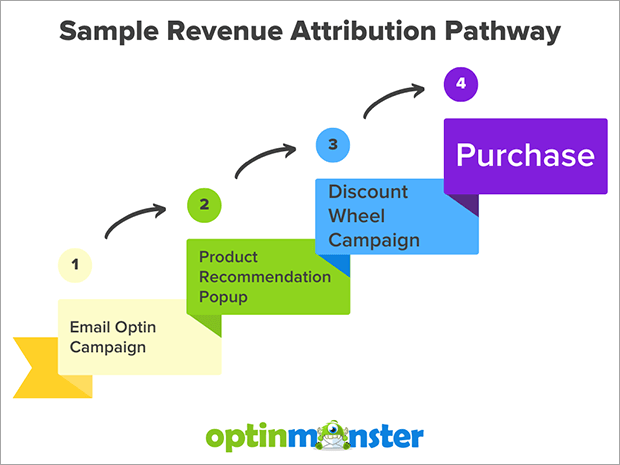 All 3 campaigns contributed to that customer's decision to buy something. So each campaign gets $25 in revenue attributed to it.
This multitouch revenue attribution model gives you a broader understanding of how well your campaigns work together to generate revenue.
Start Tracking Your Revenue With OptinMonster Today!
BONUS: Done-For-You Campaign Setup ($297 value)
Our conversion experts will design 1 free campaign for you to get maximum results – absolutely FREE!
Click here to get started →
Now let's look at 4 ways to measure revenue attribution with OptinMonster.
Revenue Attribution for eCommerce
Let's start with eCommerce, where the revenue attribution process is very simple:
The customer clicks on a promotional campaign (or several campaigns).
They make a purchase.
That purchase amount gets attributed to the campaign(s) they clicked on.
If your eCommerce site is built with WooCommerce or Easy Digital Downloads, adding revenue attribution with OptinMonster couldn't be easier. Regardless of what eCommerce platform you're using, the first steps are the same.
After you've built your campaign, go to the My Account page.

Scroll down until you see Advanced Settings. Then enable the Revenue Attribution option.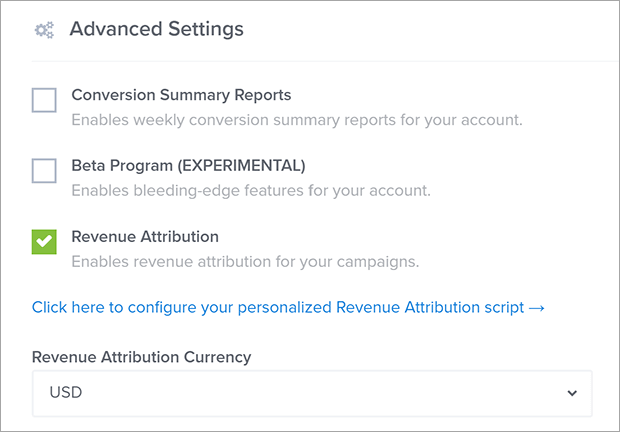 If you'd like, choose which currency to display revenue attribution in. When you're done, click Save Changes.
If you're using another eCommerce platform like Shopify or BigCommerce, follow these step by step directions to embed OptinMonster and implement the attribution code.
Another tool you can use to measure revenue attribution is MonsterInsights.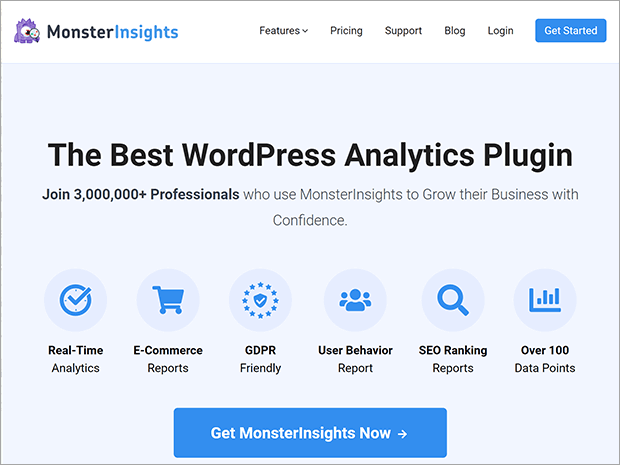 MonsterInsights is the best analytics plugin for WordPress for tracking basic eCommerce data without any coding.
With the Enhanced eCommerce addon for MonsterInsights, you can see your revenue by referral source directly in WordPress.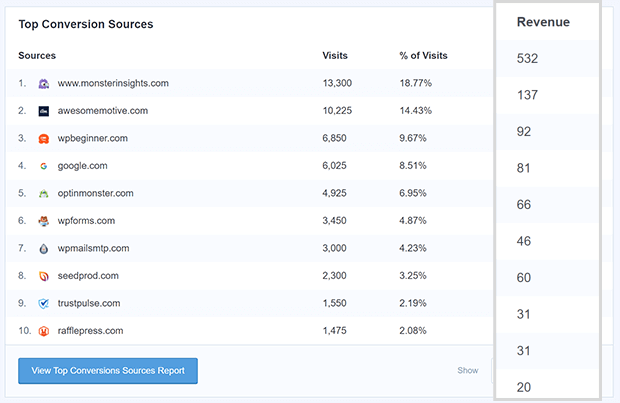 Here's how to set up eCommerce tracking in WordPress.
Revenue Attribution for Email Marketing
Next, let's look at another relatively simple revenue attribution model: email marketing:
The customer joins your email list, most likely through an optin campaign on your website.
They click on a link from a marketing email you send.
They make a purchase or book a service through that link.
Your email service provider (ESP) will be able to show you basic metrics like how many subscribers click on each link you send out. But how do you translate those clicks into dollars earned?
You can send out a unique landing page just for email subscribers. Any sales made through that landing page can then be directly attributed to email marketing. (We love using SeedProd to quickly create landing pages without any coding at all.)
But if you're sending traffic from multiple sources to your website, how do you know which sales are from links sent to your email list?
With OptinMonster you can create popups or other style campaigns that only your email subscribers see. This is a perfect opportunity to thank them for their loyalty with a discount or exclusive offer for subscribers.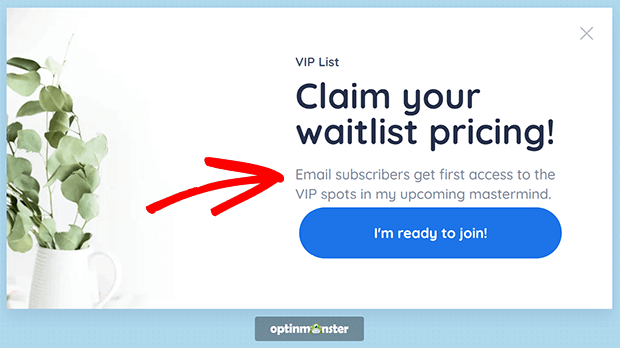 Once you have those targeted campaigns in place, simply enable Revenue Attribution in your account as described above.
You will then be able to see how much money each of those campaigns generates. And because only email subscribers see those campaigns, you'll be able to attribute that revenue to your email marketing efforts.
Some ESPs can show revenue attribution directly. Brevo (formerly Sendinblue) does this by creating custom conversions that are then tracked for each email sent.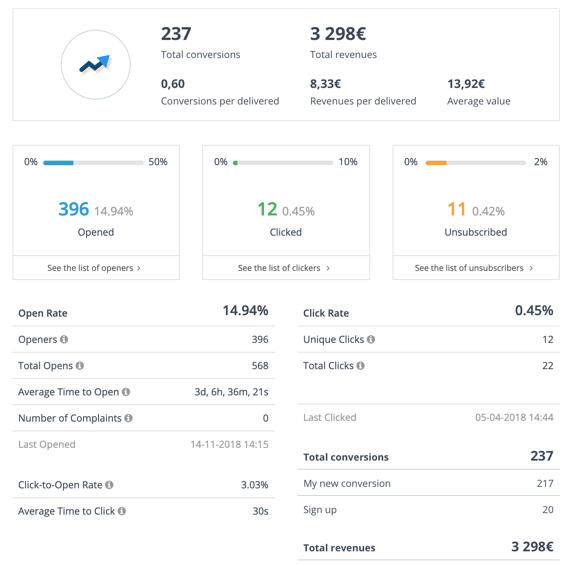 Learn more about email revenue attribution and other email marketing analytics.
Revenue Attribution for Social Media Marketing
Social media ROI is famously hard to measure. The goals of social media marketing are usually brand awareness or engagement, and that doesn't always translate to sales or conversions.
One thing you can do is use OptinMonster's Referrer Detection feature to show separate campaigns to visitors coming in from different social media platforms.
Then you can track the Revenue Attribution for those targeted campaigns, much like you do for email marketing.
Now that you have a way to measure your social media ROI, you can also use OptinMonster to boost your revenue from social traffic.
With OptinMonster's Success Scripts, you can retarget warm leads on social media after they leave your site. Success Scripts lets you serve a Facebook pixel when users subscribe. These users will then see your ads on Facebook or Instagram.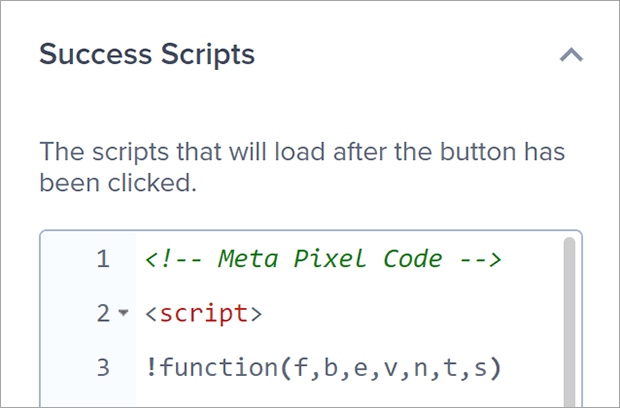 Revenue Attribution for Advertising
If your small business has reached the point of paying for ads, you definitely want to know if that investment is paying off. Advertising can be quite expensive and no one wants to spend their hard-earned money without getting a return on their investment.
You guessed it: OptinMonster can track revenue and boost the ROI of advertising campaigns too!
It's easy to target an optin specifically to visitors from paid ads. By adding a UTM code to the URL, you can create a unique URL based on the source of traffic, such as an ad campaign. It might look something like this: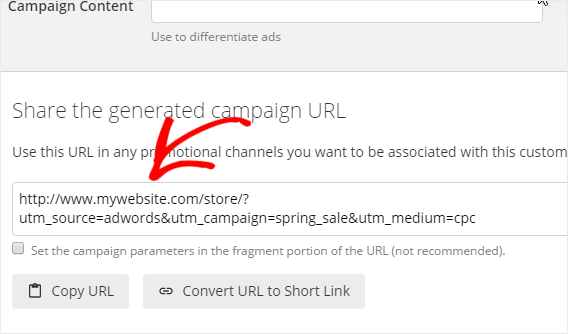 Then you can use OptinMonster's Query Targeting to show a campaign only to that unique URL.

Just like we discussed above with social media traffic, you can insert ad network tracking pixels directly in your OptinMonster campaigns with Success Scripts. Then, when a user converts from that campaign, it will trigger and track an event with your PPC network.
And there you have it, a basic explanation of what revenue attribution is and how to measure it.
Now that you know how to measure your marketing efforts, learn more about how to drive more revenue with follow up campaigns.
If you like this article, please follow us on Facebook and Twitter for more free articles.