Are you looking for ways to draw in customers and increase traffic to your website? With these proven eCommerce marketing strategies you'll be able to bring in new customers, build relationships and trust, and win back sales you thought were lost forever.
In this post, we're going to cover 12 eCommerce marketing strategies in these key areas:
Are these the only eCommerce marketing strategies that will work? Absolutely not! But, they're what we've seen work again and again for our customers. Let's get started.
Content Marketing

If you're completely new to the world of content marketing, welcome! You're going to like it here. Have a look at our beginner's guide to content marketing to get started.
Content marketing is a wonderful tool that can help you with everything from lead generation to building trust with your customers. It's also great when starting out because investment can be minimal.
1. Start a Blog
Blogging is a great way to build a loyal and long-term audience, but there's a method you're going to need to follow to get there.
Starting a blog is just like starting a business. When you first start out, you're going to offer a narrow selection of products or topics. As your audience grows, your niche will also expand to include related items. This will naturally increase your audience which is exactly what you want.
To get started, check out our list of blog post ideas.
2. Create Content Around Your Audience and Goals
Different content does different things for different audiences so make sure that you're using the right content for the folks you're trying to reach by paying attention to buyer personas and the best content for each stage of the sales process.
For lead generation, for example, you want to make sure that your content is search engine optimized and you're posting quality content consistently. You can also take advantage of gated content or standard lead generation popups on your blog to increase leads.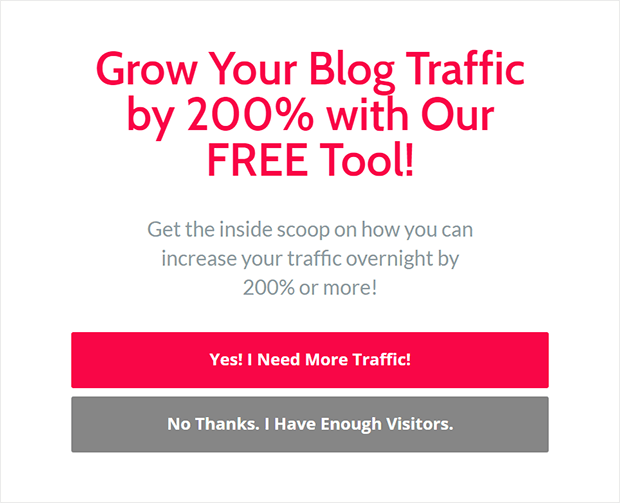 To move people through your sales funnel and create a more personalized experience you can use onsite quizzes or surveys sent via email marketing.
You could even create YouTube videos or podcasts for your visitors; it's all about the content you think will work for them.
Email Marketing
91% of consumers check their email on a daily basis, which is why email is still the #1 communication channel. And, it converts better and has higher average order values than other marketing methods.
What we're trying to say here is that you need to include email marketing in any list of eCommerce marketing strategies.
We're going to talk about 3 key email marketing strategies here, but definitely check out our step-by-step guide to email marketing!
3. Grow Your Email List
Popups and optins are by far the best way to grow your email list from your web traffic. You can use them for any call to action and set them to appear at just the right time.
For example, you can create a popup just for your Pinterest visitors and ask them to sign up for your email list: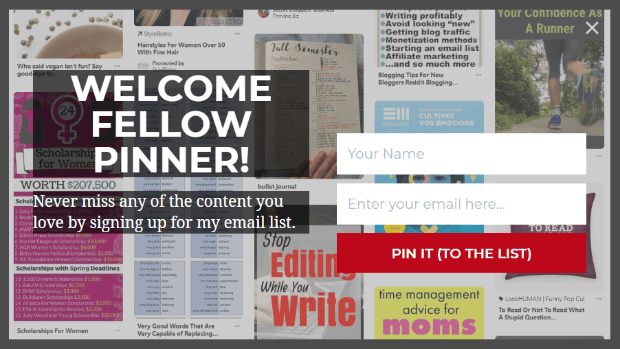 Another optin campaign that works well is the exit-intent offer. You can learn all about OptinMonster's Exit-Intent Technology feature here, but let's see what it looks like in action: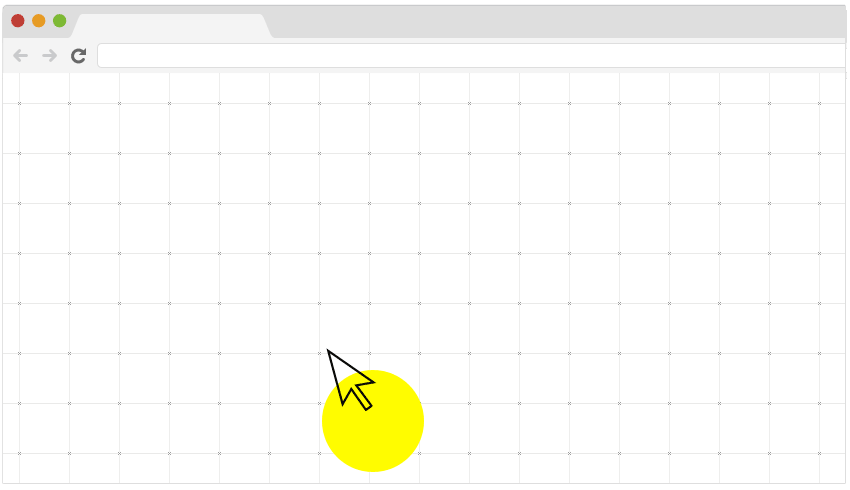 Lead magnets are another big lead generation draw that can get your email list booming in no time. Check out these awesome lead magnet ideas for some inspiration.
4. Segment Your Email List
Segmenting your email list will help you increase open rates and click rates and reduce unsubscribes. Plus, when your communication is more personalized, customers are more likely to feel a connection with you and are more likely to trust you and buy from you. It's #psychology. ?
Check out our in-depth list of smart ways to segment your email list. FYI, demographics are the most commonly used methods of segmentation, but they aren't the most effective ways to segment. Interesting, right?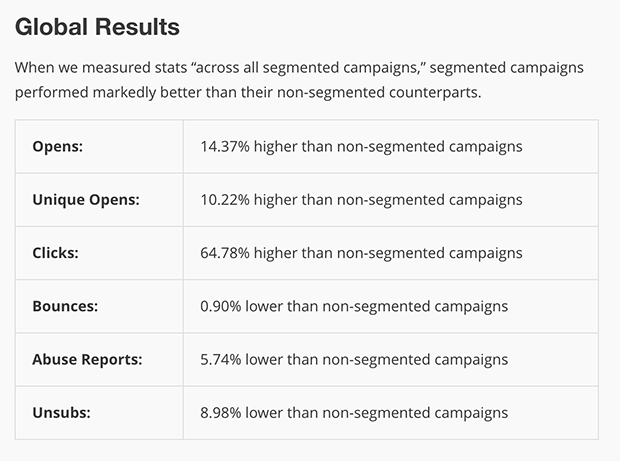 In case you're wondering, segmentation based on behavior is most effective.
5. Automate Your Email Marketing
Sending out a newsletter is great, and you should definitely do that. But, sending out targeted, planned, and (better still!) automated email sequences that build to a common call to action are email marketing gold.
One great example of an effective email marketing sequence that works to boost revenues is a sequence for abandoned cart emails. Have a look at our post about creating an abandoned cart recovery email strategy to get yours planned out.
You'll need an email marketing service like Constant Contact, MailChimp, or any of the others that OptinMonster integrates with to set up the automated schedule and reclaim those abandoned sales.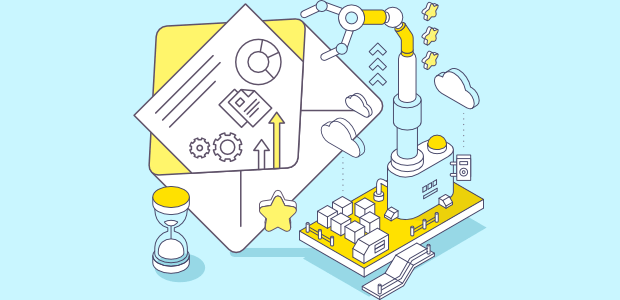 You could also set up an automated series of educational emails built to warm leads up to a more salesy "best-selling" products email urging a conversion.
Automated email marketing is an excellent way to convert more leads into customers. Use our guide to create an effective automated email marketing series.
Social Media
Social media has only recently been truly taken seriously as a valid competitor for marketing budget dollars. Even still, every new platform that enters into the mix has to prove that they are equally able to be used for marketing purposes.
We're thinking specifically of Snapchat here, but a few years ago we could easily have been talking about Instagram or Pinterest.
Social media marketing goes beyond just tweeting a couple of things and posting a picture when you remember to. Each platform has a specific audience that is looking for a specific type of content and engagement. So, not only do you need to post multiple times each day on every platform your target audience uses, you need to make sure you're posting the right content to each platform, not using too much duplicate content between platforms, and not posting too much or too little.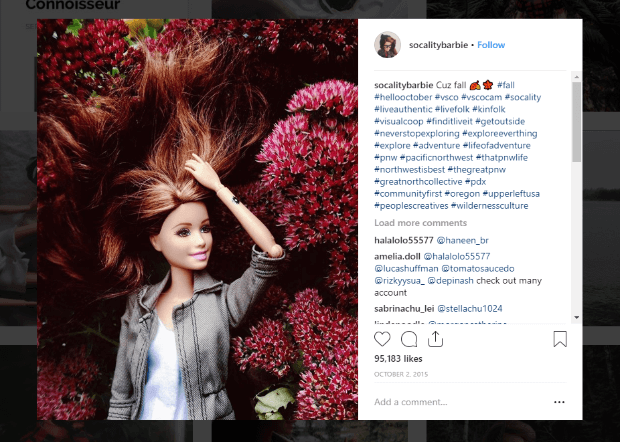 A little bit more involved than just, "Today was a great day. I had my first pumpkin spice latte of the year. #blessed" isn't it?
Here are 2 simple things you can do that will have a big impact on your social media marketing:
6. Share User-Generated Content (UGC)
Give your fans a way to show their love to you and share it with the world wide web.
Create a hashtag that your followers can use on their posts to let you know that you can share the content. This is a great way to share images of your actual customers wearing your clothing or enjoying your products. And, when you share those images and posts from your business account, your fan then gets a little thrill and feels special and a bit more loyal to your brand.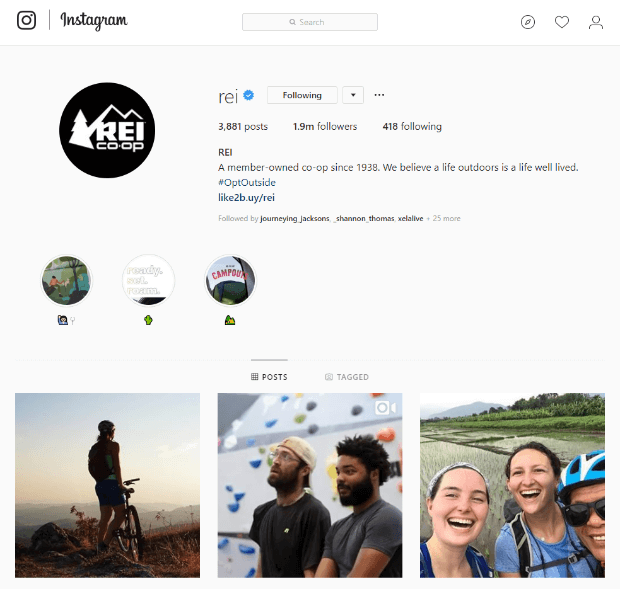 A quick scroll through REI's Instagram feed shows very little other than user-generated content.
Aside from sharing UGC on social media, you can also showcase it on your website with a plugin like Smash Balloon.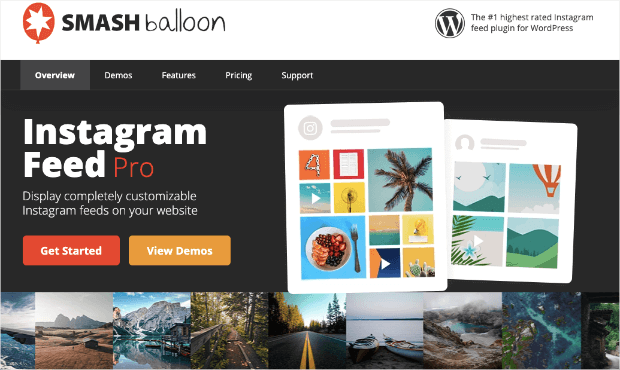 Smash Balloon's Instagram Feed Pro lets you easily display an Instagram hashtag feed anywhere on your WordPress site. You can also display a standard Instagram feed, show Instagram Stories and IGTV videos, create shoppable feeds, and more.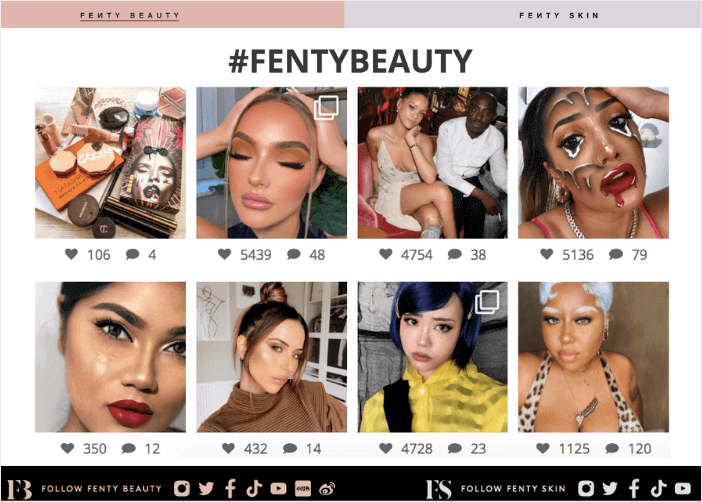 Now you can feature your loyal customers front and center on your website and use that social proof to convince visitors to become customers too.
7. Use Video Content
People browsing the Internet just love videos. Seriously. 90% of online shoppers say that product videos help them make purchasing decisions and 37% of viewers actually watch the average online video completely to the end.
With things like Instagram Stories, Facebook Live, Snapchat, Periscope, and other live-streaming media it's easier than ever to reach users. It doesn't always have to be an elaborate feature film. OptinMonster goes on Facebook Live in our Inner Circle Facebook Group so customers can ask questions. It's very low key and customers still benefit from it.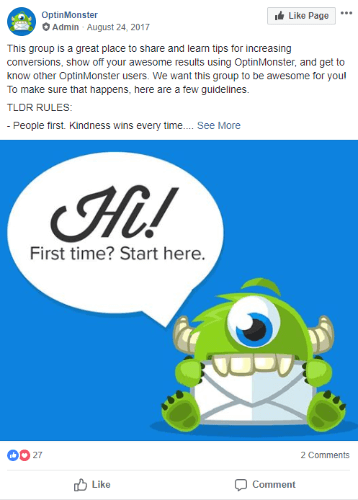 Search Engine Optimization
SEO is all about using keywords strategically and naturally in your site content to increase your search engine rankings and bring more traffic to your site. It's an enormous topic and if you're not familiar with it we have an ultimate SEO guide that will change your life.
There are several amazing eCommerce marketing strategies involving SEO that your business should implement. Once you start creating content for your site we can show you where and how to use keywords in your content for SEO success.
For now, we're going to leave you with just one SEO-related eCommerce marketing strategy to think about:
8. Create Original Content
If you're a drop shipper you probably think that you have it easy in terms of product descriptions and product pages, but think again. If you just copy and paste manufacturer descriptions of the products that you're selling and shipping from your site then you're going to confuse the search engines because of duplicate content.
This means that the search engine can't tell which site is the original so the "SEO juice" gets split between them, causing both of them to slip in rankings.
Your best bet is to create your own unique content for everything on your site.
Collaborations
Not every collaboration needs to be Nike x Kanye West's Yeezys.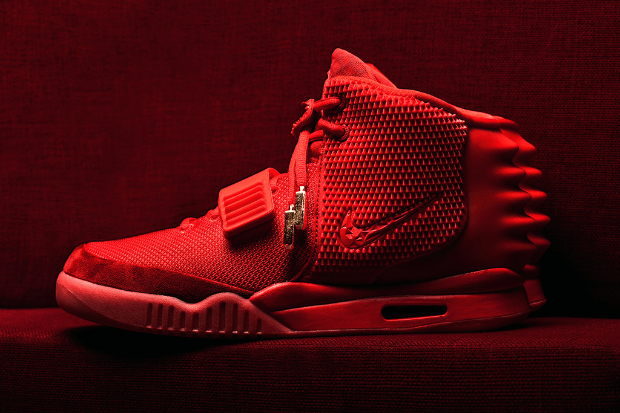 Most collaborations are actually must smaller like this Instagram giveaway collaboration between @startplanner and @studio80design: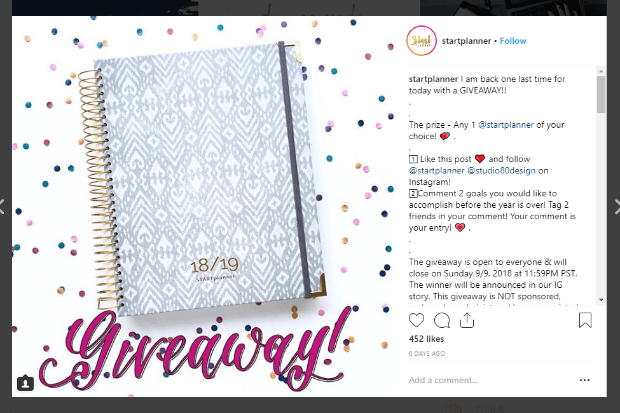 Collaborations allow brands in similar niches to play off of each other's audiences who are likely to have similar interests. And these collaborations can take on different forms:
Launching a joint product (like Nike's Kanye-branded Yeezys)
Co-creating content
Co-hosting a contest or giveaway
9. Find Influencers in Your Industry
There are tools available to find influencers in your industry that you can connect with to set up some collaborative marketing efforts. A few of the best that we've found are BuzzStream, FollowerWonk, and PeerReach. You can find more information about them in the post we just linked.
Retargeting Ads
Advertising can get expensive compared to the other eCommerce marketing strategies we've talked about, it's true. But, we keep running ads and paying for advertising because they work.
10. Focus on Repeat Visits
Customers don't buy on their first visit to an eCommerce site. Well, they do, but rarely, so it's best to focus retargeting ads on return visitors to your store by adding some code called a pixel to your site.
If you think about it from a non-marketing perspective the code is a little Orwellian, it tracks who visited your site, what they viewed, and what they purchased or even what they put in their cart and didn't purchase. Pretty cool.
You can then use Facebook or Google to run retargeting ads to keep your product and brand in front of those previous visitors.
If you use Shopify you can use an app like Shoelace to automate your retargeting ads starting at $79/month.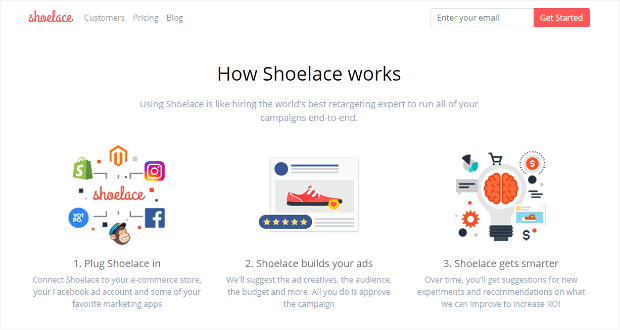 Plain Old Public Relations
Whenever PR is brought up it's usually in the context of fixing somebody's bad reputation, but that's not all there is to public relations. The whole point of PR is maintaining a positive brand image and increasing brand awareness. And, yes, it's nice to monitor your brand to make sure that there's nothing bad out there that's going to blow up before you know what's going on.
Here are a couple of eCommerce marketing strategies to help you keep tabs on your brand and brand loyalty and image and their peak:
11. Become an Industry Expert
You can get some free media coverage, build brand awareness, and establish yourself and an industry expert by signing up for HARO (Help A Reporter).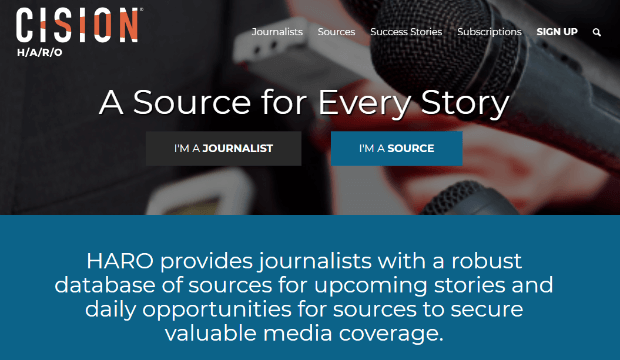 A few times a day you'll get requests from reporters looking for experts to interview for their stories. They'll include a backlink to your site in their published story.
12. Increase Customer Loyalty With Free Gifts
Starting at $29.99/month you can use the Shopify app Secomapp to provide special offers and free gifts with purchase to your customers. If you can't swing that, you could always look into customer appreciation sale days or other incentives.
Incentives and discounts don't have to be huge to make a big impact on the goodwill customers feel toward your brand for thinking about them.
There you have it! A dozen of the best eCommerce marketing strategies that you can start using right away to get those conversions poppin'! Want to know more about eCommerce? Here are 40+ eCommerce stats you need to know for a successful online store.
And, definitely check out these eCommerce best practices.
Ready to take your eCommerce business to the moon? Join OptinMonster today.