Do you want more of your website visitors to become subscribers and customers? In this beginner's guide to conversion rate optimization, we will share the best practices, tips, and tools you can use to fix your conversion problem and increase your revenue, with the traffic you already have.
What is Conversion Rate Optimization (CRO)?
A "conversion" happens when a website visitor responds to your call-to-action (CTA): whether that's buying your product, downloading your app, subscribing to your email list, or even just clicking on an affiliate link. "Conversion Rate" is the percentage of your total visitors that convert.
So Conversion Rate Optimization (CRO) is a method of optimizing your website to increase conversion rate.
Another way to understand CRO is to look at it in reverse: what CRO is not…
CRO is not Search Engine Optimization (SEO). SEO is about optimizing your website to appear on search engine results and can only affect driving search traffic to your site. CRO, on the other hand, is about getting those visitors to respond to your call-to-action more effectively.
CRO is not A/B testing. A/B testing is merely a part of CRO, which also includes many additional online practices.
CRO is not Landing Page Optimization (LPO). As in the case of A/B testing, LPO is one of many parts of CRO.
CRO is not the final goal. You optimize because ultimately, you want to increase your revenue.
Why You Can't Afford to Ignore CRO
So what's the big deal with CRO, and why should you worry about it?
Conversion rate optimization is critical to your online business because it provides an opportunity to grow your revenue, independent of increasing traffic.
It's about getting the most out of your existing website traffic by optimizing and improving your website elements to convert and perform better.
This doesn't mean that traffic isn't important. Without traffic, there would be no conversion in the first place.
However, without effective CRO, website visitors won't convert, even if you have thousands of them.
An increase in traffic does not guarantee an increase in revenue.
On the other hand, properly optimizing for conversion allows you to directly generate more leads and make more sales.
Did I mention that you don't have to spend truck-loads of money to get those benefits? If you're on a tight budget but would still love to rake in some additional revenue, CRO is a great way to do that without spending on advertising.
So, are you ready to learn the conversion rate optimization best practices? A good way to start is by calculating your website's current conversion rate.
How to Calculate Conversion Rate
If you hate math, there is no need to fret over this. Calculating your website Conversion Rate is not difficult at all.
All you really need are two numbers:
The total number of visitors divided by The total number of conversions = Conversion Rate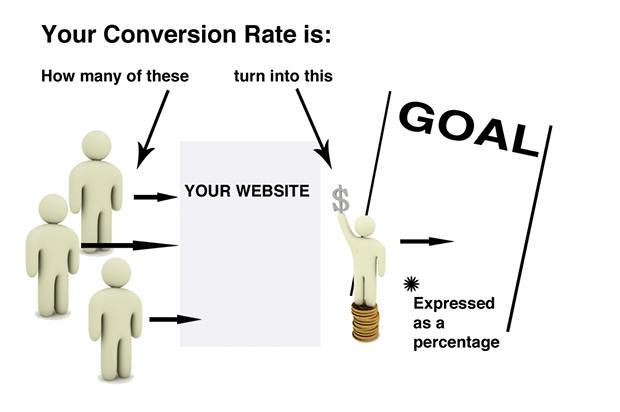 (Image via VABMedia.)
For instance, if your website receives 50,000 visitors, of which 500 downloaded your new e-book, then your conversion rate is 1%.
Pretty easy, right?
But what if your conversion rate is really low? Like below 1%.
Don't worry. Here are some practical conversion rate optimization tips for boosting your sales…
9 Conversion Rate Optimization Tips to Grow Your Sales
While you can find tons of tips and tricks to boost your conversion rate, the following 9 conversion rate optimization tips is a great place to start.
1. Optimize Your Call-to-Action (CTA)
If your CTA isn't clear to your users, you are leaving your conversions completely up to fate.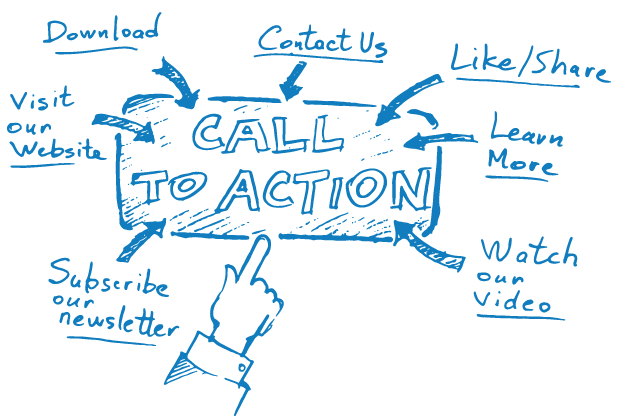 It is important that you not only make your CTAs clear, but also use the right button color and placement for the best results. You should add CTAs to every page, not only on your homepage or landing pages.
For more tips read this guide on how to write a magnetic call-to-action and how to use urgency to hack your conversion rate.
2. Create a Unique Value Proposition (UVP)
A unique value proposition is one of the most vital conversion triggers: it states the clear benefit to your offer, and explains what makes you better than your competition.
Making your value proposition clear on your website can substantially increase your conversion rate. Here are 10 examples of killer UVPs.
3. Design for Mobile Users
Since 2014, more people are using their phones to browse the web than their desktops.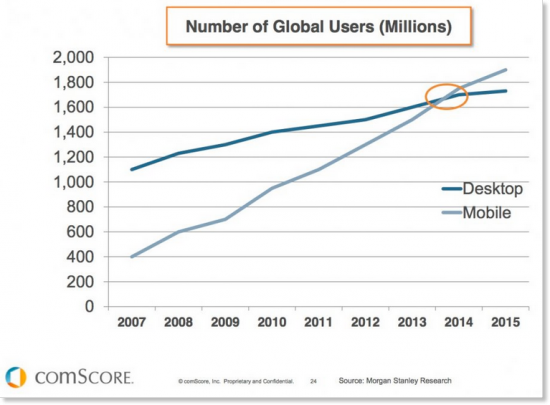 (Image via Smart Insights.)
If you wish to create a great user experience for your website visitors, get them to stay on your site, and even return another day, then you must optimize your website for mobile devices.
How do you optimize for mobile? You need to use a responsive theme. Here are 37 WordPress themes that you can try.
4. Add Trust Badges
Ordinarily, people are unwilling to give out their credit card information and other personal details online. There should be some level of trust before they share those details.
You can build this trust and boost your credibility by adding trust badges to your website.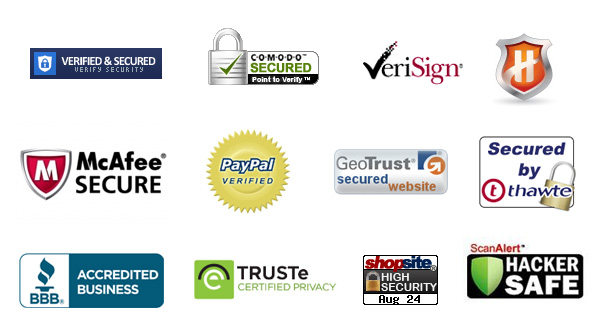 Blue Fountain Media did a split-test, and they found that by adding a Verisign trust seal, their conversions increased by 42%.
Baymard Institute conducted a study that showed which seals customers trust more: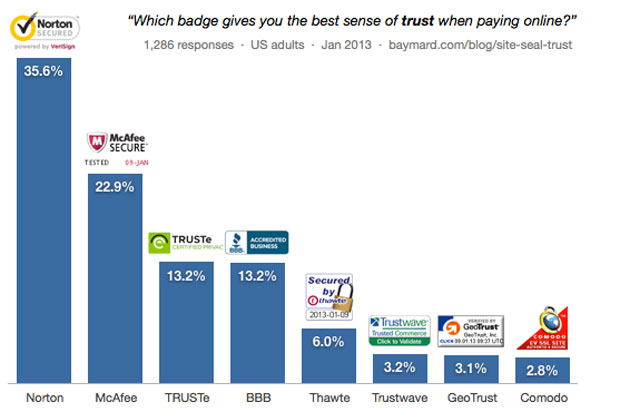 You should also check out 11 proven ways to use social proof to increase your conversions.
5. Write Better Copy
Powerful web copy has the capacity to turn ordinary visitors into paying customers and boost your conversion rate.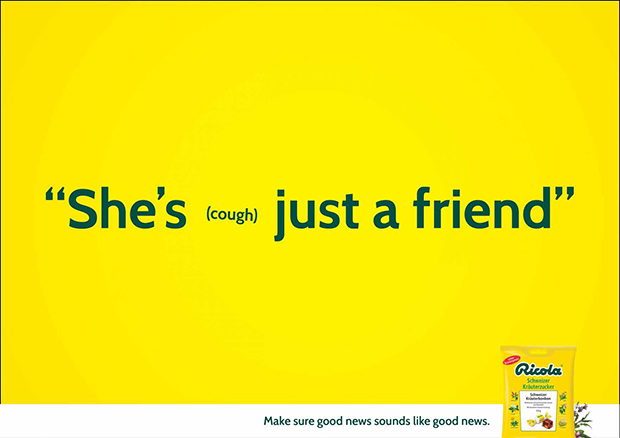 (Image via Ads of the World.)
Copywriting is a huge topic in and of itself, but for starters, here are 10 ways to write better copy.
6. Place Conversion Elements Above the Fold
Some users (especially first-time users) will not scroll down on your website; they will only look at things above the fold.
To get this set of users to convert, you need to place the right conversion elements above the fold where users will be able to see them without scrolling.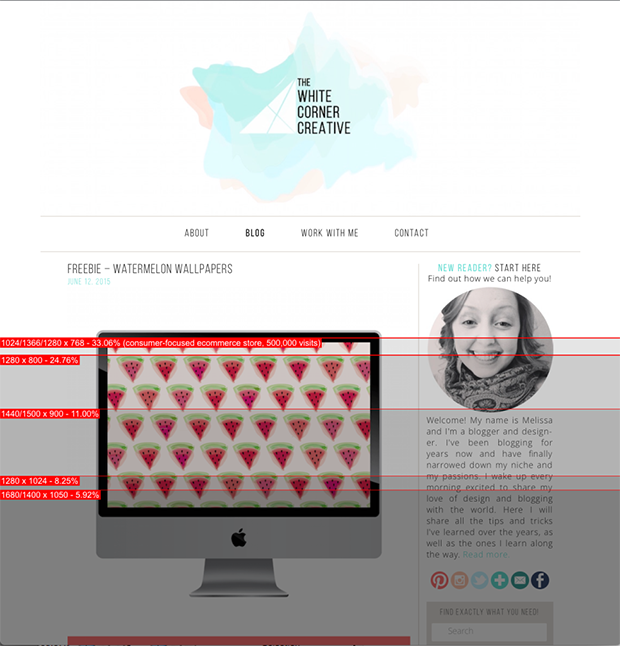 (Image via The White Corner Creative.)
Not sure where the fold is on your site? Use this tool to find out.
You can also check out these 11 examples of superb above the fold content.
7. Use Short Forms
When your call-to-action is filling out a form, you must keep the number of fields as low as possible. The longer the form, the more hesitant users will be to complete it.
For example, an opt-in form should only include the email address field wherever possible. At the most, it should only include the name and email fields.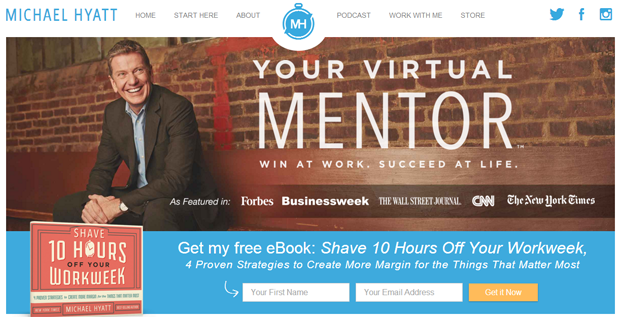 8. Use Social Proof
When potential customers see what your product has done for other users, or see that many people are using the product already, it will be easier for them to take the action you want.
According to a research done by Nielsen, 92% of people will trust a recommendation from a peer, and 70% of people will trust a recommendation from someone they don't even know.
You should add testimonials and make sure to include photos of your customers next to their testimonials.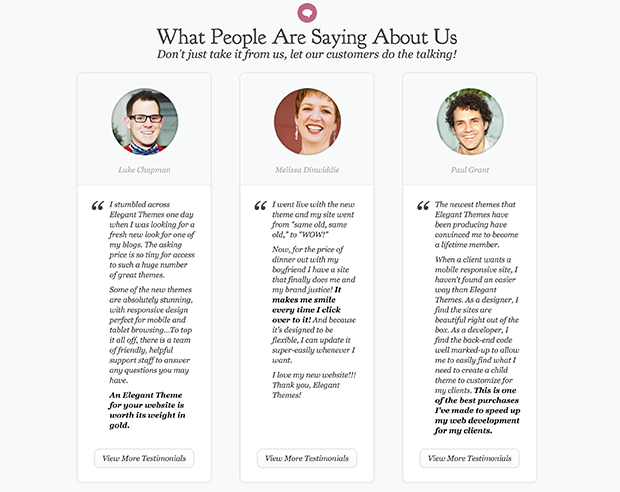 (Via Elegant Themes.)
Another good example of it can be seen at OptinMonster customer reviews page where we list our customer testimonials.
9. Test Like a Scientist
Testing is the core of CRO, and without it, you are likely leaving money on the table.
For effective CRO, you should test before and after every change you make. This will help you know what is working, and what needs improvement.
Since it is so important, we have a section below on testing and measuring your results.
How to Test and Measure Your Results
To help you implement the tips above, there are a number of different tests you can perform.
For instance, usability testing is the process of observing users interacting with your website to see how they experience it.
A/B testing involves testing two different web page elements to discover which one performs better.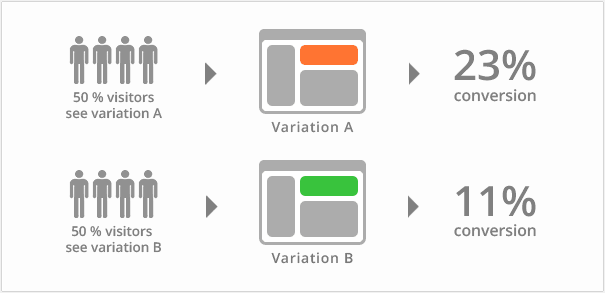 (Image via VWO.)
Multivariate testing involves testing multiple variables to see which combination of variations performs the best.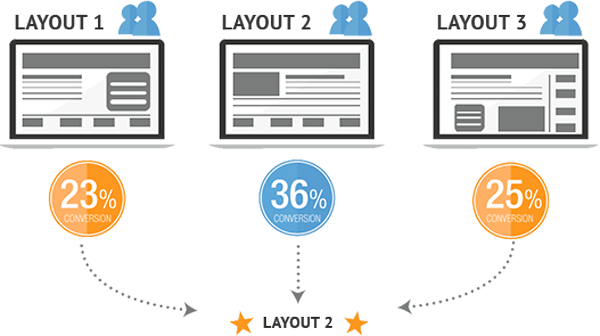 (Image via Incisive Edge.)
Best Conversion Rate Optimization Tools
Just like every other online marketing technique, there are several conversion rate optimization software that can help improve your conversions.
Here are some helpful tools you can use to power your website CRO:
Conclusion
You don't need hordes of traffic in order to drive sales. You do need to optimize your website for conversions.
After all, your website is useless to your business if it does not achieve the goals you set out for it.
There is a lot more to CRO, but this beginner's guide should help you to take the first step in increasing your conversion rate. Choose one of the 9 ways we described above to get started.
For more CRO tips, don't forget to check out or conversion rate optimization blog for practical tips to boost your site conversions.
What ways have you tried to increase your conversion rate? Let us know your successes (and failures) in the comments below!