Are people having the best experience possible when they visit your website? If you're not getting the leads you expect and conversions are falling, poor user experience could be the reason. The solution is to understand how users interact with your website. This article will show you how to design a user flow diagram for your website so you can optimize both users' experience and your conversions.
What Is User Flow?
A lot of people get confused about the difference between the terms "user flow" and "user journey". That's likely because they're related, though they aren't identical:
User flow is the steps a user takes to accomplish a task on your site. It includes all the different pages and touch points that are part of that interaction. If your website was a city, says Orbit Media, there would be roads running through it. These roads are the "user flow" that visitors follow.
User journey is like customer journey. It includes user flow, but also includes external factors that bring people to your site and what they do after they leave as part of the whole experience of becoming your customer.
Why You Need a User Flow Diagram
The best way to capture user flow is with a diagram. One reason why you need a user flow diagram is that it helps you to figure out how people interact with your site when they need to complete an action. This can be any action at all, like trying to sign up for your newsletter or buying an item.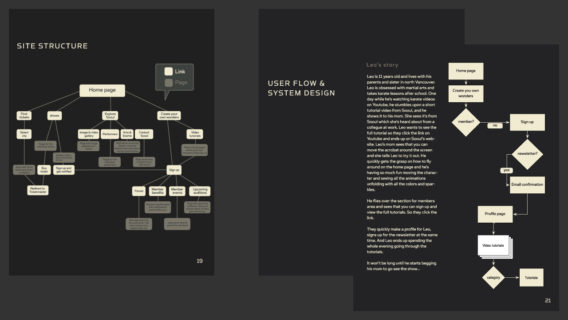 Source: VFS Digital Design
A user flow diagram shows you what's working and what's not from the user's point of view. Let's face it; if your site isn't working for your customers, it's not working for you, either. Understanding user flow means understanding your customers, and improving the onboarding process can only improve your business.
Benefits of a User Flow Diagram
A user flow diagram offers a lot more benefits. Diagramming user flow will help you spot potential problems and areas for improvement so you can operate more effectively online.
It's helpful to map user flow to digital marketing sales funnels to get an overall picture of what brings customers to your website, how they act when they're there and what they do after they leave.
Most marketers are aware of AIDA: awareness, interest, desire and action. These are the four stages that consumers typically follow when engaging with any company or business. You can use a user flow diagram to map your site so that you give your customers the information most need and want at each stage of that process.
Quicksprout's Neil Patel says the best user flows are simple and action-oriented. He adds that mapping user flow keeps prospects in your sales funnel and reduces churn.
A user flow diagram can also help you know where your goals intersect with users' needs. Achieve both, and conversions are sure to improve.
Newfangled.com adds that creating a purposeful user flow can help you guide people intentionally through your site and towards the action you want them to take without having to rely on their wish to explore.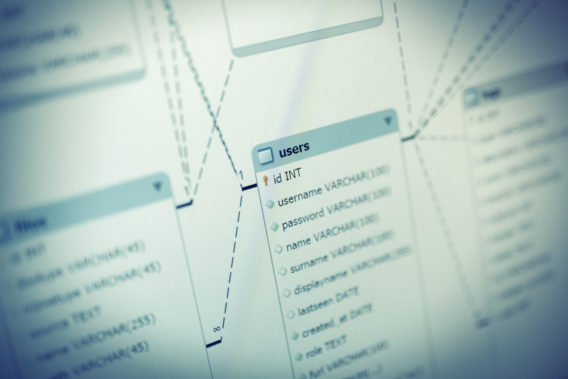 When you know how people interact with your site, you'll also know where to put your optins for maximum effect.
Wouldn't it be great to know exactly where people are hitting obstacles that stop them from taking the next step? When you understand user flow, you'll know when to offer an incentive or lead magnet and make it appear just before the time when people typically leave.
Pitfalls of Not Mapping User Flow
So what happens when you don't pay attention to user flow? For both you and your visitors, it's like trying to find your way around a big city without GPS or a map.
They might end up missing something they really want or need to see. And you might not know which parts of your site you need to optimize to give them a great experience.
If you don't know which pages they visit when they need to do something, you might interrupt their progress through the site or fail to put a call to action (CTA) where you most need it. That won't help conversions.
Performing a User Flow Analysis
Before you can diagram user flow, you first have to understand it. That means performing a user flow analysis. As you'll see, that means you'll also have to figure out the user journey.
To get started, know who's using your site. If you're marketing, you likely already have customer avatars. If you don't, here's how you create them. You can use the same process to create avatars for your site visitors.
Different users have different goals at different times. At the same time, you have goals for your business. Keep both in mind as you start the process of mapping user flow.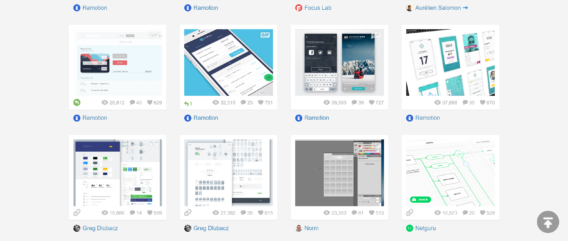 The next step is to know how users get to your site. There are usually several possible ways, known as "entry points". These include:
Direct entry, where they come straight to your site
Organic search, where they find you via a search engine
Referrals, where they follow a link from another site
Social media
Ads
The entry point is important because it affects what they do next on your site. For example, if they find you via search, they'll probably spend some time looking at the content they came for, then browsing to learn more about you. If they come direct to your site, then they've probably been there before and know exactly what they want.
Next, see how successful users get what they want on your site. You're checking for what works well and where there might be bottlenecks that get in the way of conversions.
Pay attention to where the user flow begins and ends for each task. This will be different depending on what users want to do. If someone does a Google search and finds your site, they might look at a few pages before they decide to sign up for your newsletter.
In contrast, if someone follows a newsletter signup link from your Twitter profile, they'll probably sign up straight away, as that's what they came to your site to do.
Questions to Ask About Website User Flow
As you start to map website user flow, 1stWebDesigner suggests a few useful questions to ask. We've added our take on what those might mean:
What do people love about your site that is unique to your business? In other words, how does your site showcase your value proposition?
Who will find this feature most interesting? This is about identifying your target customers.
What else do those same people need? People are complex and they may need to do more than one thing when they land on your site.
What stops them from getting what they want on your website? Again, this is about identifying bottlenecks.
What do they want to know about your business? This could be general information about your business values or specific information about the cost of shipping a product, but either way, that info needs to be available when they want it.
What's likely to stop them from taking the next step in the conversion funnel? When you perform a conversion funnel analysis by creating a user flow diagram, you'll be able to make some hypotheses and test this.
Finally, what can you do to help users decide to act? This is about putting in incentives and guides that help move them onto the next stage.
How to Find Your Existing User Flow
Whether you've mapped it or not, if you have a website, you already have a user flow. Orbit Media suggests you find it with Google Analytics. There are three places where you can find the information you need:
Go to Audience » Users Flow
Go to Behavior » Site Content » All Users
Go to Conversions » Goals » Funnel Visualization. This only works if you have set up goals in Google Analytics.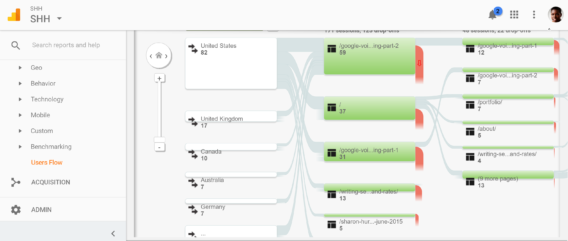 All of these reports provide insight into how people move through your site and where and when they leave. It's useful to know that every website has a "top path", which is the route most people take. This is always a good place to start with user flow optimization.
Lemonstand also suggests that eCommerce sites pay attention to the devices people use, how they sign in, their payment methods and any difference between desktop and mobile user interactions. We love their view of checkout user flow:
"Your checkout process should not be designed like an obstacle course… it should be like a wind tunnel."
User Flow Diagram Tools
We've already mentioned Google Analytics as a key tool for understanding user flow, but what do you use to map it?
Funnily enough, you can start with a pen and paper or whiteboard and marker. If that's too low-tech, then here are some online tools you can use:
Almost any flowchart or wireframing tool will do, so pick one you like and get started!
What to Do Next
Once you know what your website user flow is, what people are trying to accomplish and where the barriers are, you'll be able to optimize your site. CrazyEgg also suggests mapping user flow to your optin and followup sequence so they support each other.
User flow optimization could include:
Removing items that people don't use from navigation and web pages.
Making the most important items more visible.
Linking relevant pages so they match the typical user path through your site.
Most importantly, says Smashing Magazine, don't just design for the first conversion such as signing up for your newsletter, but for the ultimate conversion which is deciding to buy your products or services. You need to keep the ultimate goal in mind to design your website user flow properly.
Now that you have more insight into user flow on your website, you can create your own user flow diagram. Follow this up by checking out our tips on creating a high converting website, so you can really optimize the user experience while meeting your business goals. And, if you want to know just how much does it cost to build a website, you can find out in our guide!
Want to know how people behave on your website when they see or interact with your OptinMonster campaigns, as compared to other visitors? It's easier than you might think! Check out our tutorial on How to Analyze the Effects of OptinMonster Campaigns on User Behavior.
You may also be interested in this article where we teach you what is conversion-focused web design. Or, check out this post on how to upload custom fonts to your OptinMonster campaigns.
For more free marketing guides, follow us on Twitter and Facebook .