Is your free trial marketing strategy paying off?
According to a recent survey of over 300 SaaS professionals, 80% of free trial users on average never convert to paid.
If you're using free trials and demos to entice people to fall in love with your product, it's important to make sure your free-to-paid conversion strategy is working. Otherwise, you're wasting your time and money on all those free users who'll never buy.
What's a good free trial conversion rate?
Notejoy's Ada Chen Rekhi's roundup of free trial conversion rates includes rates ranging from between 1-10% to as high as 40-50%. And Lincoln Murphy of 16Ventures believes anything less than a 25% free to paid conversion rate means your marketing isn't working.
While a low conversion rate can really hurt your bottom line, there's always room for improvement. Even a small increase in your conversion rate can result in a big revenue boost.
In this article, we're going to share our best tips so you can rock your free trial marketing strategy and keep your business financially healthy and growing.
Before we get started, you'll want to make sure you're getting enough people to sign up for your free trials. If you don't have a lot of free users to convert to paid, then increasing your conversion rate won't help much. If you need a boost in free users, check out our previous guide on how to get more free trial signups.
Ready to boost your bottom line?
Here's a table of contents for quick navigation:
1. Decide Whether to Ask for Credit Card Details
Should you, or shouldn't you ask for credit card details when people sign up for your free trial? Totango's benchmark data reveals that:
When you don't ask for credit card info, the rate of visitors signing up for free trials rises from 2% to 10%.
The free to paid conversion rate is 50% when you get credit card details, compared with 15% when you don't.
But the end-to-end conversion rate (which covers those who signed up for a free trial and are still customers 90 days after becoming paid customers) doubles when you avoid asking for credit card information.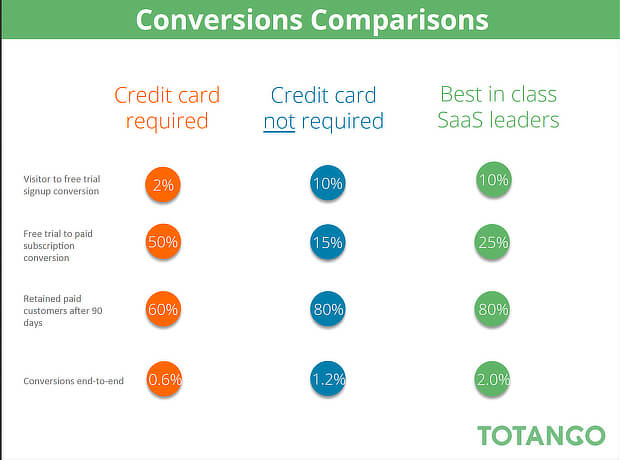 That suggests that overall, it's a better strategy NOT to ask for credit card details. But with such a wide variety of results, it's best to test with your own visitors to see what works for them – and you.
One thing that is clear is that whether you ask for a credit card or not, you've got to tell people what your product or service will cost when the free trial's over. When it comes to price, nobody likes surprises.
Ways to do this include:
Having a pricing page link visible from your navigation menu, as we do on the OptinMonster site
Including price information on your landing page, as Buffer does in the screenshot below
Letting people know about the price in your email messages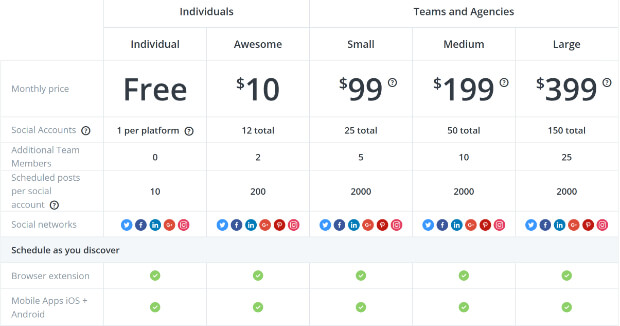 We'll talk more about the key role of email marketing in free to paid conversion later in this article.
2. Use Progressive Profiling
The more information you ask for upfront, the more likely it is visitors will be turned off and never sign up for your free trial at all. That's why it's useful to make the signup process as simple as possible and collect more of the information you need later.
Progressive profiling is an onboarding strategy that lets you do just that. Here's an example of how it could work:
You let people enter their name and email address to sign up.
Next time they visit your site, you ask for another piece of useful information, such as their role within the company.
On a subsequent visit, you could provide an incentive in exchange for a phone number.
Over time, you'll collect all the information you need to target your free trial marketing strategy appropriately.
OptinMonster's OnSite Retargeting™, together with drag and drop WordPress form builder plugin, WPForms can help you put this tactic into practice.
Follow our tutorial on creating a survey popup form to create forms asking for different information. Then use onsite retargeting to ensure people see a different form every time they visit.
When you enable OptinMonster's CRM integrations, you'll be able to build up a profile of your users that gets richer and richer with each interaction.
This is something Hubspot has mastered. While their initial form is pretty long, they use the information they collect to send the right offers to people who sign up, so that eventually they become customers.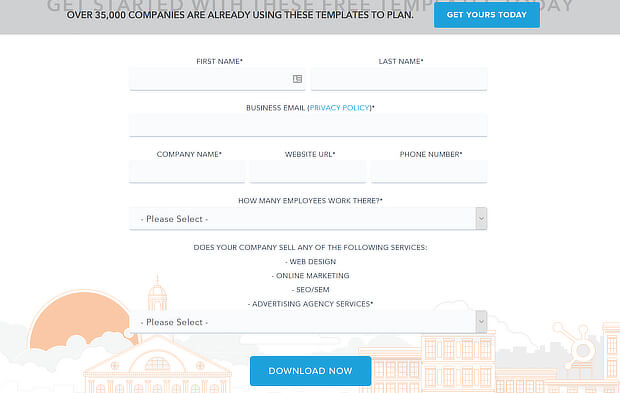 3. Send a Welcome Email
A welcome email is an important part of any free trial marketing strategy. That's because people read welcome emails. In fact, they have the highest open rate of any emails at 60%.
That first free trial email is one of the best ways to make a connection with new users.
Ways to use a welcome email effectively to boost free trial conversion rates include:
Sending resources new users can use to get started with your product or service
Asking users why they signed up, which will help with your future free trial marketing strategy
Telling users what to expect from your service (and making sure you deliver on that)
For example, Intercom first shows what you're signing up for during the free trial, then they confirm this in their welcome email.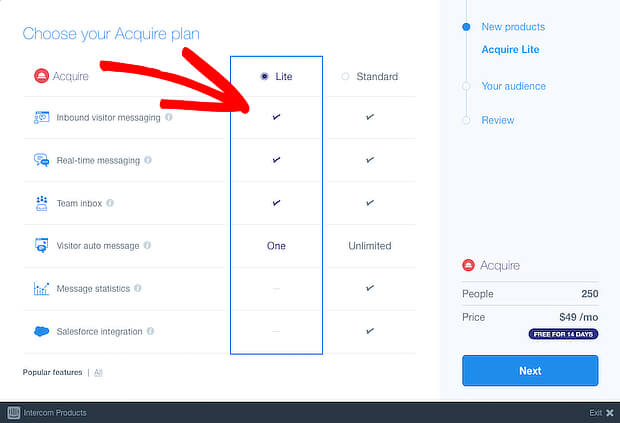 For best results, don't try to sell your free to paid upgrade in the very first email they receive. That'll only turn new users off.
Instead, send an email that sounds like it comes from a real human being so you can start building a relationship with your new customer. For example, this email from Envira Gallery comes from the CEO and has a friendly, welcoming tone.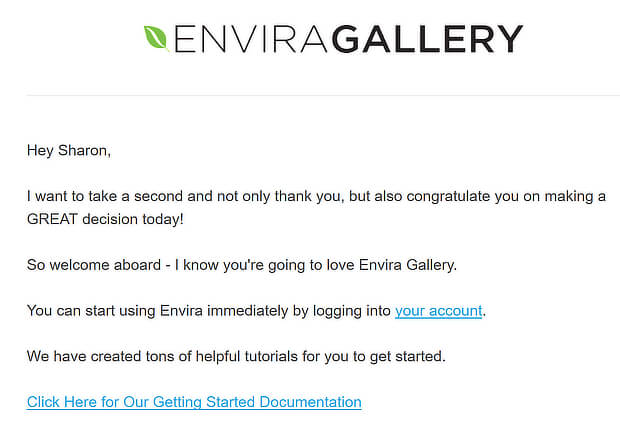 Here's how you can send the perfect welcome email, and some welcome email examples you can use for inspiration.
4. Personalize Your Communications
As we've said before, customers now expect personalized communication, so it's the best strategy to use when you're interacting with new users.
You can get started with personalization by using your customer's name in all emails, and signing your emails from a real person. For example, emails from Missinglettr are signed by the company's founder.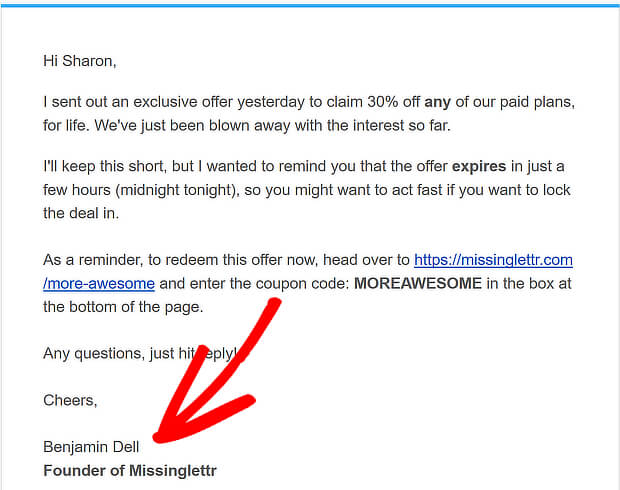 Another way to personalize is to show users information based on their activity on your site. For example, you could highlight features they're not using that could help them use the product more effectively.
Or you could use OptinMonster's page-level targeting feature to show information relevant to where they are on your site. For example, if users have successfully started to use your product, you could pop up a link to a tutorial to help them take the next step.
To implement this, follow our instructions for creating your first campaign, then go to Display Rules and add a condition of If current URL path exactly matches and add the URL of the page where you want the information to appear.

You can even personalize it by using Smart Tags to show their name, as in the example below.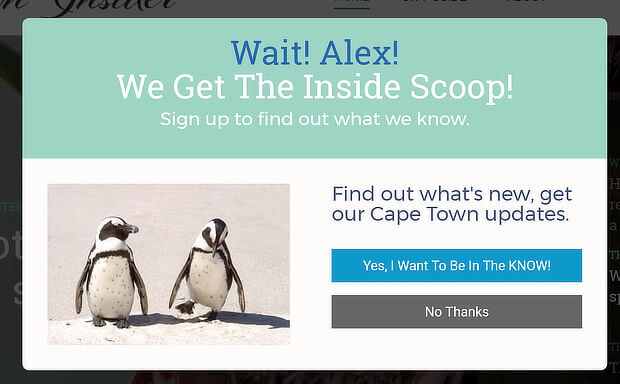 5. Have a Clear Call to Action
No matter which users you're marketing to, the call to action (CTA) is a crucial part of your strategy. As the name suggests, it's the part of your web, email or in-app marketing that tells users what you want them to do next. A good CTA:
Is clear about the benefits of taking action
Makes taking action urgent
Is short and to the point
You'll use your CTA in emails and online to encourage your free trial users to take the next step and upgrade.
For example, Dasheroo highlights a summer sale in its email, with a CTA to login and upgrade: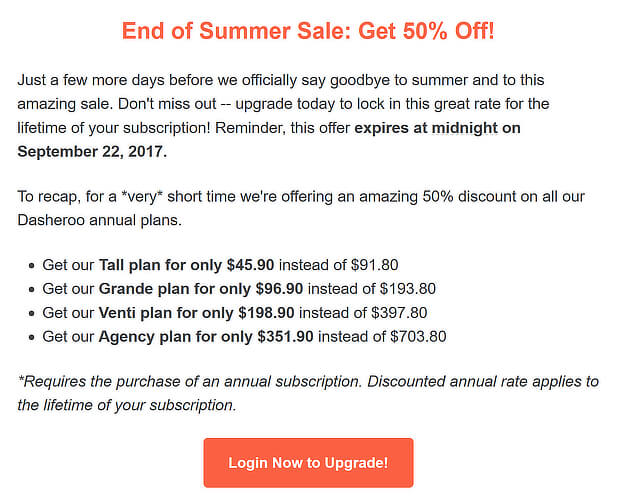 And Digital Marketer has a long CTA to upgrade to a better version of its Lab product: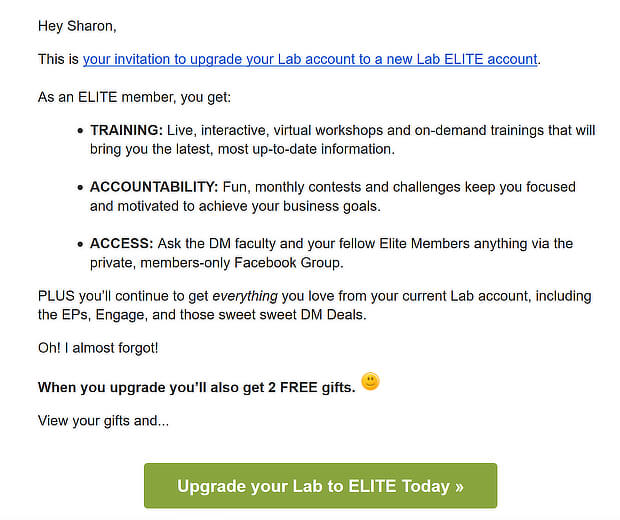 Crate touts the value of using its pro service with the email headline: Pick one – your browser or your child.

Learn more in our guide to writing the perfect call to action.
6. Include the Right Features for True Evaluation
One issue to consider in your free trial marketing strategy is which features you're going to include in your free trial.
There's a temptation to make it limited as an incentive to convert, but there's one problem with that: if your free trial is too limited, people won't know how powerful your product or service is. And if they don't know what it can do for them, why should they upgrade?
Yocale recommends that you make your free trial full-featured, and include any product updates that you happen to release during the trial period. However, Smart Company suggests you leave in a few pain points, otherwise, there's never an incentive to upgrade to paid.
Of course, there's a middle ground: give a full-featured trial but set a usage limit. MailChimp is a good example of this. Many of its best features are available for free, but only if you have under 2,000 subscribers.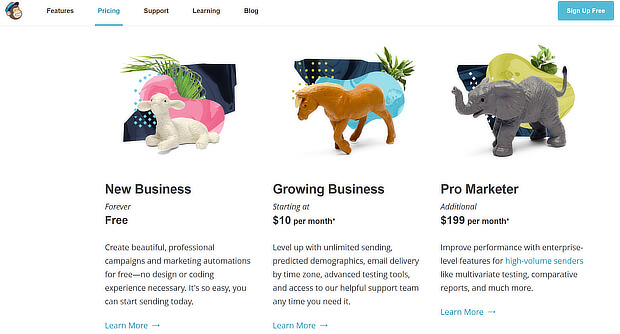 7. Shorten the Free Trial
How long is your free trial? If it's 30 days, you're in good company, as Totango's benchmark data shows 41% of companies offer that free trial length.
There's only one problem: Most people don't take anywhere near as long as 30 days to decide if they'll use a product.
As we mentioned, Totango's data shows that only 20% of people who sign up for your free trial will actively use your product or service.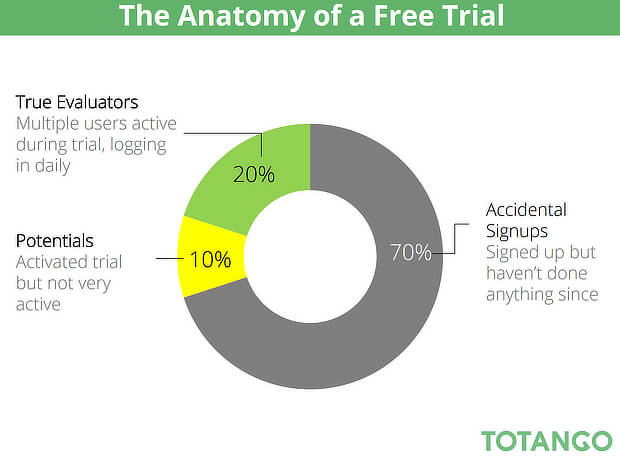 In fact, most people make up their minds in about 3 days, says CrazyEgg.
For most B2B SaaS companies, Close.io recommends a free trial of no more than 14 days. That's plenty long enough for the few who'll use it multiple times to test it out.
The only exception? The 1% of companies for whom using a product for longer gets users locked into the system. Cloud backup and note-taking apps are good examples of this.
8. Fasttrack Users' 'Aha' Moment
'Aha' moments aren't just for Oprah; you can have them in free trial marketing too. Those are the moments when users finally get just how useful your product or service is for their own situation.
A good free trial model will make that moment come sooner. Here are some tips to try to make that happen.
Use in-app messages to help the onboarding process and show the value of what you have to offer. Start the process the moment users login, and let the messages guide them to success by helping them to accomplish successive goals, as in this example from Stencil.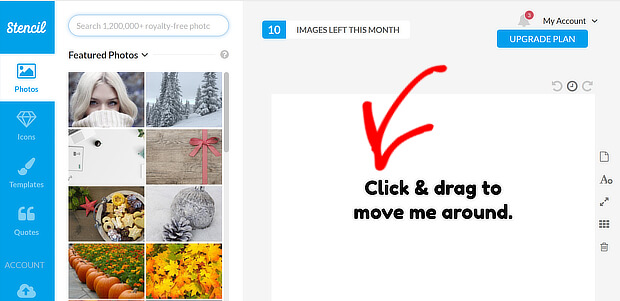 For example, when you sign up with Shopify, by the time you've finished the onboarding process, you've set up your first store.
Create demos, walkthroughs, and webinars for new users. These help users get started, and to build a personal connection with your company. Here's an example from Marketo, sent shortly after signing up.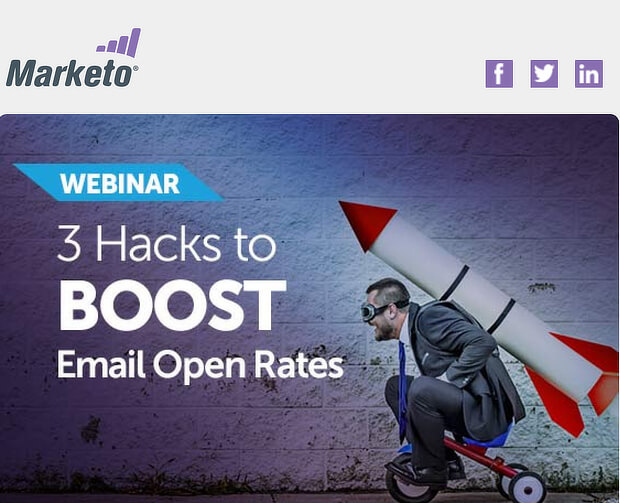 Support new users with content marketing. Here at OptinMonster, we include case studies, in-depth guides, tutorials and documentation to help people get the most from our marketing software. To implement this strategy, you'll need to:
Write great headlines that tell users what they'll get from reading the content
Make sure your content meets their need with in-depth keyword research
Include useful images and screenshots that illustrate how they can use your product
Create compelling calls to action that lead them to the next step
Help users help themselves with a searchable knowledgebase and clear communication channels, including live chat.
9. Track Engagement Metrics
As we've said, only 20% of your free trial users are what Totango calls "true evaluators". Typically, they'll use your product actively for at least three days in succession. Those are the people you'll need to focus your free trial marketing strategy on since those are the people who are most likely to convert.
To do this effectively, it's not enough to know that they're using your product. You also have to know exactly how they're engaging with it so you can give them the information they need to use it even better, and eventually convert.
There are a few tools that'll help you find this information:
You can also collect usage data via Google Analytics. Navigate to Audience » Active Users to see a breakdown of those who are using your product over different periods.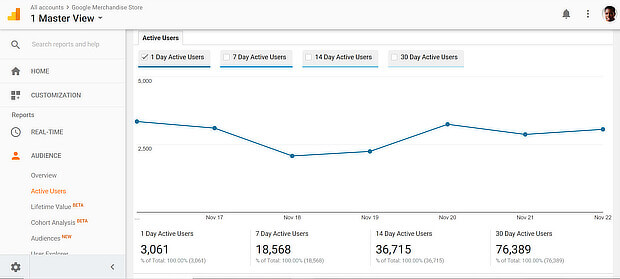 To find the most active users, click the plus sign at the top to add a new segment, then select Multi-Session Users from the dropdown menu.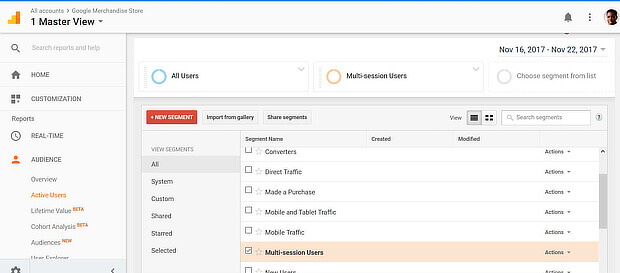 This'll show you how many visitors use your product multiple times per day, which makes them your "true evaluators".
This information can help you work out the best pages to place in-app messaging, and even what messaging to use based on user activity.
10. Nurture New Users with Ongoing Messaging
The welcome email we mentioned earlier is just the start of your communication with new users. For best results, you'll want to run an ongoing email marketing campaign.
For example, Asana runs a multi-day campaign, with each email highlighting a feature that helps you use it better.

You can also use OptinMonster to create an onsite followup campaign to increase app conversions. This behavioral automation technology lets you create a sequence of campaigns so that users see successive messages.
To implement this, go to Display Rules and set a condition of If visitor has opted in to and choose the campaign.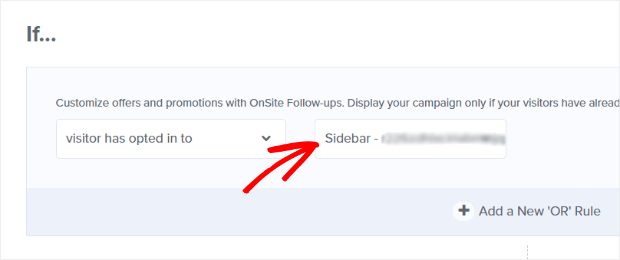 You can do this multiple times to create a MonsterChain of linked campaigns.
11. Help Users Learn Your Best Features
Tracking engagement metrics will tell you when users are missing out on key features that can help them fall in love with your product.
Once you have this information, target your email and in-app marketing campaigns to show off these features. Here's an example from Asana highlighting different aspects of task tracking, with the subject line: Did you know you can track this?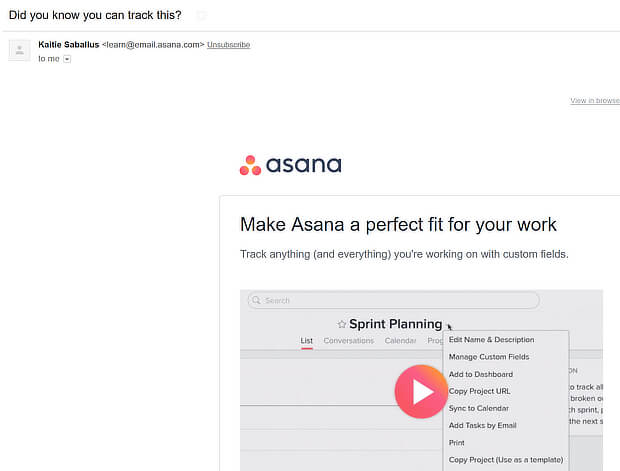 Want to know what your best features are so you can highlight them? Try collecting feedback from your existing users about the features they love.
12. Segment Your Email List
Since your most active users are the most likely to convert, they're the ones to focus on for your email marketing campaign. But that doesn't mean you should ignore the others.
That's why it's important to segment your email list. Since you have active, semi-active, and unengaged users, you'll need different campaigns for each of them:
For inactive users, you'll need a win-back campaign to offer an incentive to give your product a real try.
For semi-active users, your email marketing campaign will focus on getting them to use your product more. For example, you can include how-to tips to help them get started, and tips that show how you solve their major problems.
Active users need more advanced tips to help them get even more from your product.
Here's how you can segment your email list with MailChimp. You'll need to have an initial list to get started.
Go to the Lists page, and select Manage Contacts.

Select Segments from the dropdown menu.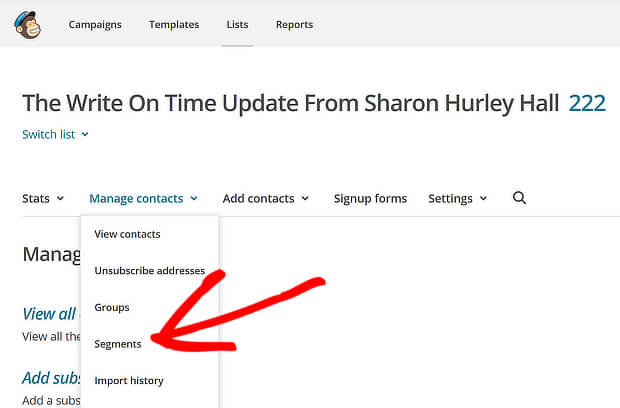 Click Create Segment.

Use the menu to add conditions. You can add up to five.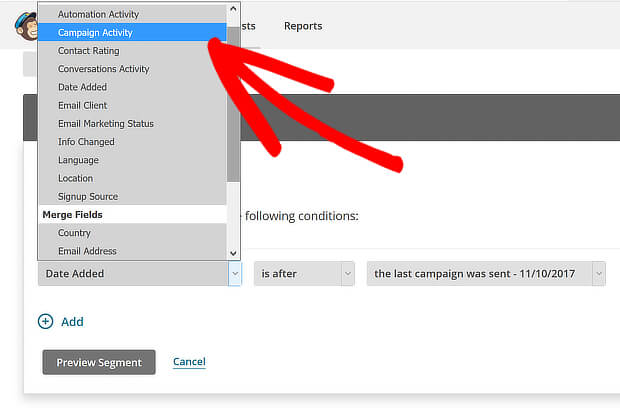 For example, you could select people who haven't opened your campaigns recently, which suggests they're not using your free trial.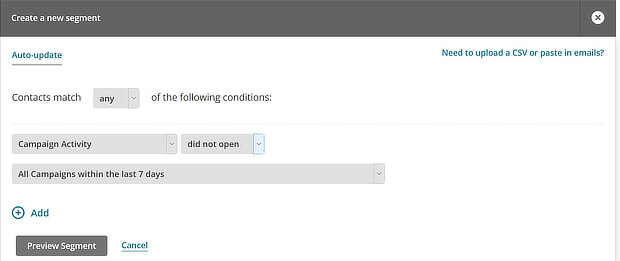 Select Preview Segment to see who's included. If you're happy, choose Save as Segment. Give the segment a name, then Save. If you click the auto-update button, MailChimp will keep this segment up to date.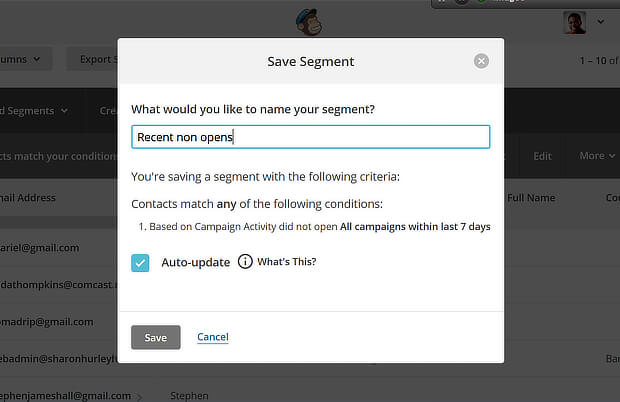 13. Send Behavioral-Based Emails
You know the best way to make people interact with your emails? Make them relevant. A great way to do that is to send triggered emails rather than timed ones.
What's the difference? Timed emails are the ones you send after certain periods like the day people sign up, three days after signup, and so on.
Triggered emails are based on user behavior. For example, if your product is imaging editing software, you can send one email after people have filled in their profile information, another after they've created their first design, another after they've uploaded a custom image, and so on. Each successive email helps them use your product better.
You can send triggered emails via your email marketing software or via your lead management or customer relationship management (CRM) software, or using a third-party service like Intercom.
14. Split Test Your Marketing Campaigns
When you email users, the best way to know if your onboarding or free trial expiration email is working is to get data. And a great way to get that data is with split testing.
Split testing helps you:
Eliminate guesswork about your free trial marketing strategy
Create better and more effective onboarding content for new users
Identify which types of messages your users respond best to
We've built split testing right into OptinMonster so you can easily split test your marketing campaigns. To use it, from the campaign dashboard, click on the A/B test icon.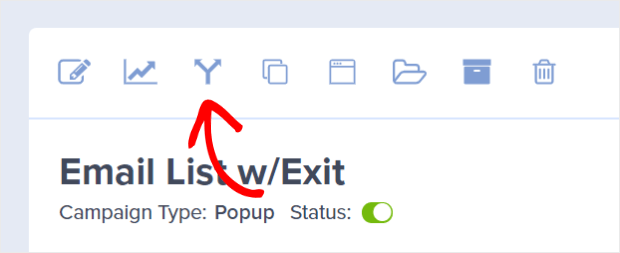 When the box pops up, give your split test a name, and add a brief description of your test.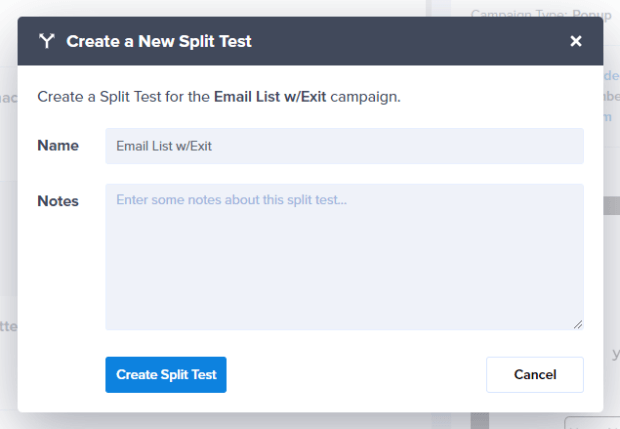 Click Create Split Test to go to the OptinMonster campaign builder, where you can change one aspect of your campaign, such as the headline or call to action.
OptinMonster will track traffic and conversions so you can see which version of your campaign works better. You'll see the results on the campaign dashboard and can then click Make Primary to choose the campaign you want and end the A/B test.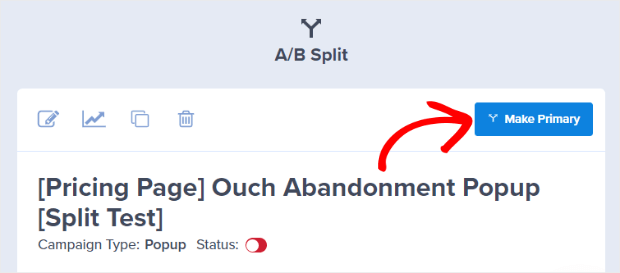 15. Make the Benefit Matter to Customers
When you send a followup email after the trial has ended, a good tip is to make the benefits matter to your customers. Some ways to do this include:
Using language that gets to the heart of why people are using your product
Showing customers what their life will look like after the upgrade
For example, Box has a slogan of "work as one", and the subhead promises security and location independence at the same time.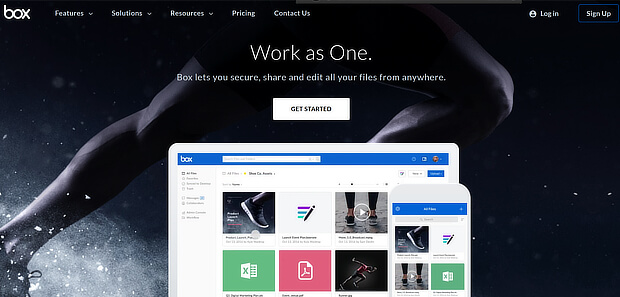 The best way to find out what's likely to matter to new free trial users is to ask your customers for feedback, using the guide we shared in tip #11.
Pay attention to how they describe your product and the specific features they find most useful. Then use this language in your marketing.
16. Use Price Anchors
Price anchoring means showing the price for premium options near to standard pricing. You'll see that on a lot of sites, usually with the preferred (non-basic) upgrade option highlighted.
What this does is make the middle option seem more attractive, by tapping into human psychology. Price anchoring can help you underline the value of the paid options, especially if you also include a feature list.
Presenting three options, as well as incentive to upgrade, like saving money, can help people make the decision to take the upgrade.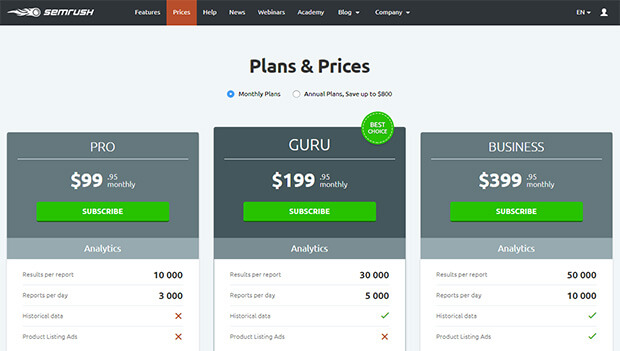 17. Use Urgency
There's a reason why using urgency is mentioned in every how-to marketing article: because it works. Urgency is proven to improve conversion rates, so it's an essential part of your free trial marketing strategy. To use urgency you can:
Create in-app messaging to remind users of how much longer their free trial has to run
Send "free trial ending" emails to let users know that it's nearly decision time
Pop up reminders and upgrade offers when they're on your site.
OptinMonster is a useful way to highlight that a free trial is ending without interrupting the user experience. For example, you can create a countdown timer that's triggered the first time users log in to your account.
You can do this either with the Countdown Timer theme or with one of OptinMonster's holiday themes. Once you've created your campaign, go to Optin » Countdown Settings and select Dynamic Timer.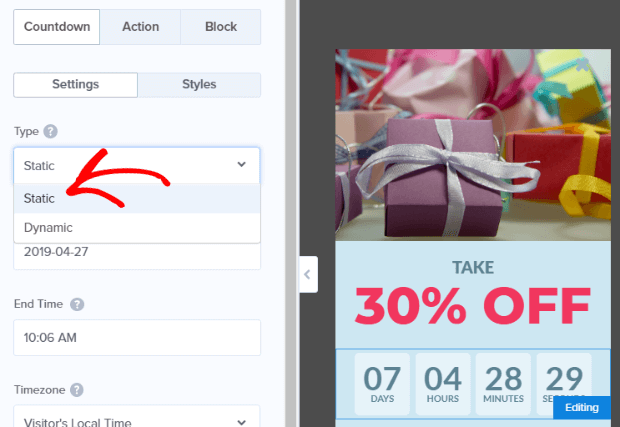 You can also use page-level targeting to trigger the countdown when users land on a particular page, such as their app dashboard.
One OptinMonster customer used a similar countdown timer to get an extra $23,700 in revenue.
18. Offer Incentives
Incentives will improve the success of your free trial marketing strategy for all groups of users. Some strategies to try include:
Offering new users a bonus for sticking around and signing others up, which is something many cloud storage providers offer
Targeting users who aren't very committed with an additional discount
Offering inactive users a trial extension
For those last two options, you can easily use OptinMonster to show the right offer to each group of users. If you've segmented your email list as suggested above, you'll be sending different emails to uncommitted and inactive users.
In each email, include a link that subscribers can follow to take up your offer, then use OptinMonster's referrer detection feature to show a targeted popup coupon campaign depending on which link they follow.
19. Include Cancellations in Your Strategy
You can use that same approach to create a win-back campaign for users who cancel. To do that, you'll need to collect some feedback from those users, which you can do with a targeted email campaign and popup survey.
The feedback you collect will tell you why users cancel, so you know if you need to do more with the marketing and onboarding phases of your free trial marketing strategy.
Groove used this strategy to win back 2% of users who would otherwise have been lost.
20. Use SMS Marketing
One piece of information some people collect is the cell phone number. If you have it, you've got a golden opportunity to use SMS marketing as part of your free trial marketing strategy.
Did you know that 98% of text messages are read and that people usually respond within minutes? In fact, more people read and respond to text messages than to email, tweets and Facebook posts.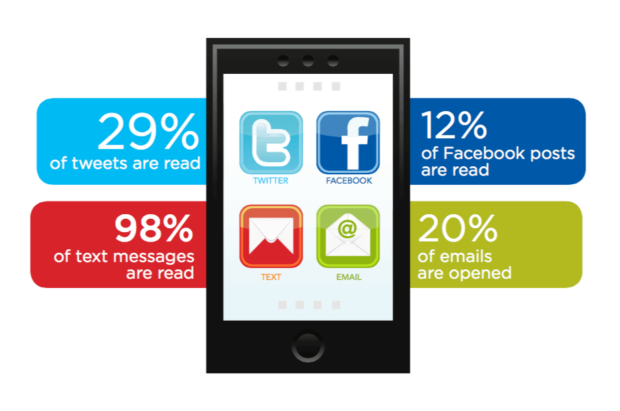 So, if you have permission to send messages to users, you can support them with messages you're pretty sure they're going to read. This can include:
A welcome text message
A short daily tip
A reminder that their free trial is ending
While you don't want to overdo it, it's another way to get users' attention and make it easy for them to convert.
That's it! Together these strategies will help you break down the conversion barriers that are stopping your free trial marketing strategy from working.
To follow up, learn more about how to maximize content marketing ROI so you can use content effectively as part of your marketing strategy.
And don't forget to follow us on YouTube, Twitter, and Facebook for more in-depth guides.