Your visitors aren't all the same, so your marketing shouldn't be either.
OptinMonster's List Segmentation tools allow you to reduce abandonment and list churn by providing relevant and personalized experiences for your visitors and email subscribers.
There's no doubt about it: list segmentation boosts engagement. That applies both onsite, where visitors are more likely to stick around for relevant content, and on your email list, where segmentation boosts open and click rates, and reduces unsubscribes and spam reports.
OptinMonster's List Segmentation tools integrate with industry-leading CRM and email marketing software so you can personalize and optimize all your campaigns to get the best results.
Case Study: How SnackNation Adds 1200 Segmented Leads Every Week With OptinMonster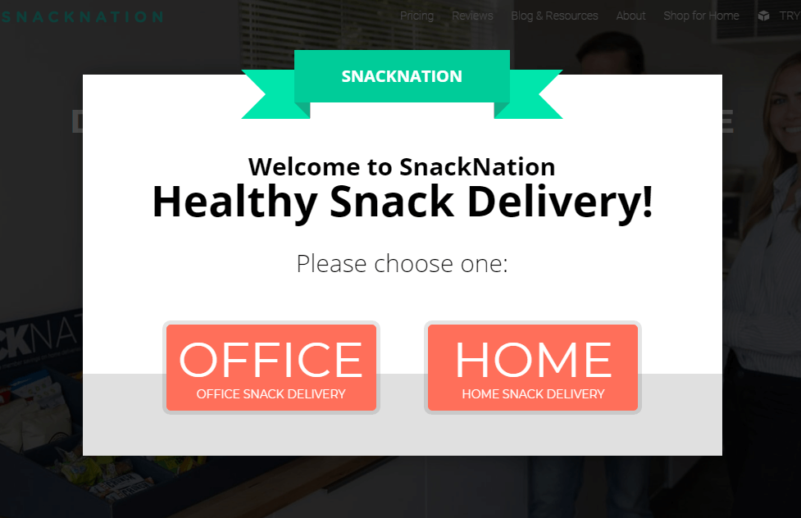 List Segmentation for Ecommerce
Ecommerce retailers use OptinMonster's List Segmentation tools to reduce cart abandonment and increase revenue. The more relevant your marketing is, the more likely it is that your visitors will feel compelled to take up your offers.
Examples of eCommerce List Segmentation with OptinMonster include:
Letting visitors self-segment by interest with Yes/No Forms
Using Inactivity Sensor or our signature Exit-Intent Technology to show special offers to visitors who are unengaged or about to leave
Segmenting your email list by location with OptinMonster's timezone and Geo-Location Targeting so you can create location-specific offers
Building a loyalty program by sending special emails to people who subscribe at checkout, as they are clearly interested in deals
OptinMonster's suite of email list segmentation tools help you drive better results from eCommerce marketing. Use our advanced Page-Level Targeting to fine tune your list segmentation even more.
Case Study: How Cosmetic Packaging Now Grew Their Email List by 754% with 2-Step Optins
List Segmentation for Small Business
No business wants the hassle of managing the same leads in multiple apps. It's time-consuming and inefficient.
OptinMonster includes native integrations with Hubspot, Marketo, InfusionSoft and many other CRM and email marketing software applications. It can also work with more than 500 other apps via its Zapier integration, allowing you to manage your leads and email lists any way you want.
Many of our small business customers use OptinMonster's List Segmentation features to tag and manage their customers better in their chosen customer relationship management (CRM) software.
With this tool, you automatically send subscribers to the right group or apply the correct tag so you can target your marketing. That means you can group new subscribers by their needs and interests, and avoid sending irrelevant emails.
Case Study: See How Kinobody Segments and Converts 73% of Visitors With OptinMonster
Combine List Segmentation with Referrer Detection to target your offers by referral source. You can also use Device-Based Targeting to vary your promotions according to whether subscribers use desktops, tablets or smartphones.
Whichever List Segmentation and customer targeting features you use, you can create attractive marketing campaigns with OptinMonster's wide range of customizable templates and our Drag & Drop Builder – no code needed.
Ready to use List Segmentation to boost conversions and sales with ultra-specific campaigns? Get started with OptinMonster today.