In the ever-evolving world of search engine optimization (SEO), on-page optimization alone is not enough to achieve high rankings and drive organic traffic to your website. Enter off-page SEO, an important part of SEO that goes beyond the boundaries of your website and extends its influence across the vast landscape of the internet.
While on-page SEO focuses on optimizing your website's content, structure, and HTML elements, off-page SEO considers external factors that impact your website's visibility and credibility in search engine rankings.
It includes different techniques and strategies to build your online reputation, generate quality backlinks, and boost your brand's presence across the web.
In this blog post, we'll dive into the world of off-page SEO, explore why it's important for your website's success, and compare it to its on-page counterpart.
In the end, we will share some of the best off-page SEO techniques with you.
Let's get started!
Table of content:
What Is Off-Page SEO?
Let's break it down. Off-page SEO (also called "off-site SEO") refers to the optimization efforts conducted outside your website to improve its visibility and search engine rankings.
While on-page SEO focuses on optimizing elements within your website, such as content and meta tags, off-page SEO involves activities on other websites, such as link building, social media marketing, and content marketing.
In layperson's terms, off-page SEO helps search engines understand what others think about your product, services, or website.
Off-page SEO is crucial in demonstrating your website's expertise, authoritativeness, and trustworthiness (E-A-T) to Google and other search engines. It's like building your website's reputation and authority beyond its borders.
Why Is Off-Page SEO Important?
You might be thinking, "Why should I bother with off-page SEO when I can focus on optimizing my website?" Well, let us share some compelling reasons:
Improved Search Engine Rankings
Off-page SEO signals, particularly backlinks from authoritative and relevant websites, endorse your website's quality. Search engines, like Google, value these endorsements and use them as an SEO ranking factor.
In fact, a study by Backlinko found that websites with a high number of backlinks tend to rank higher in search results.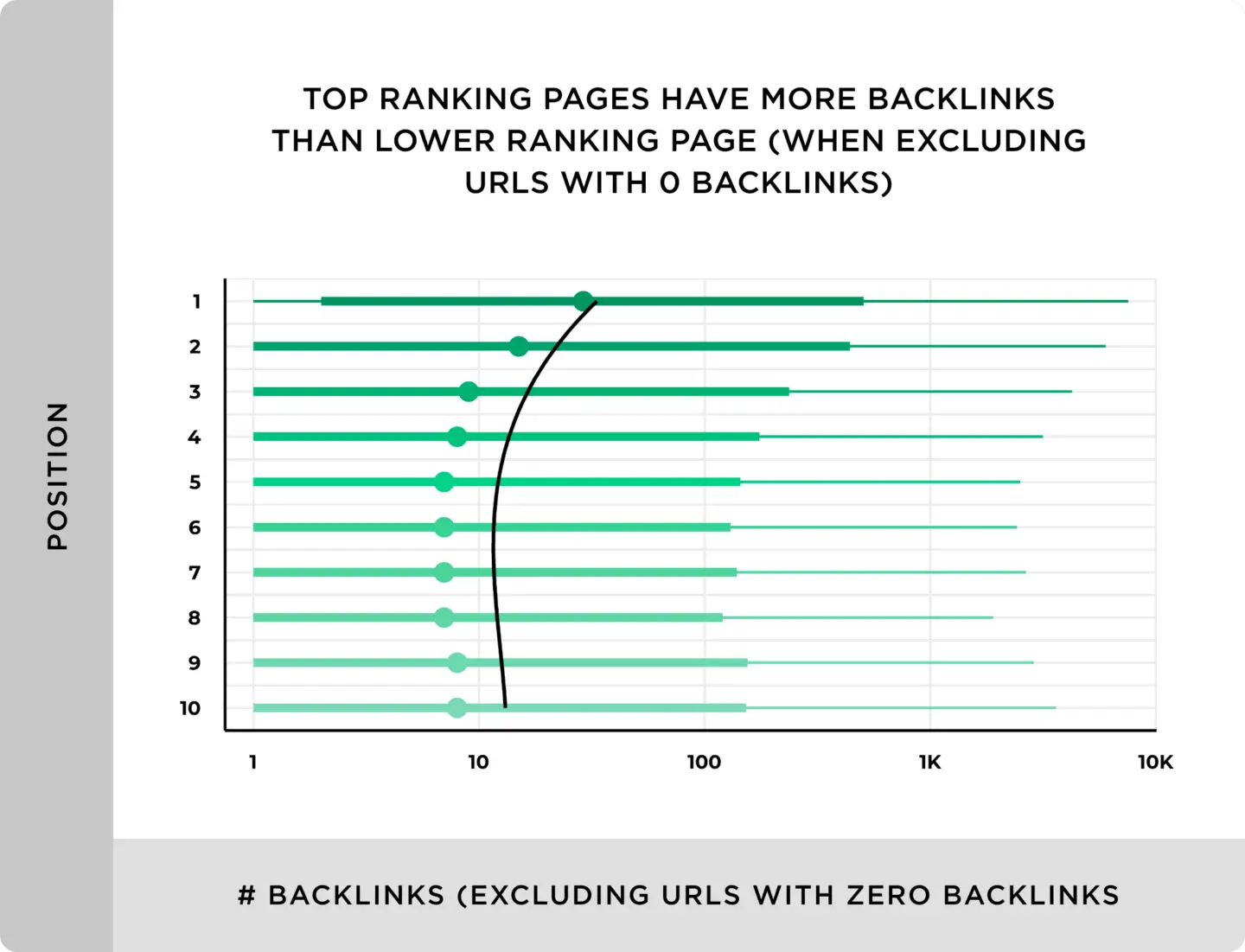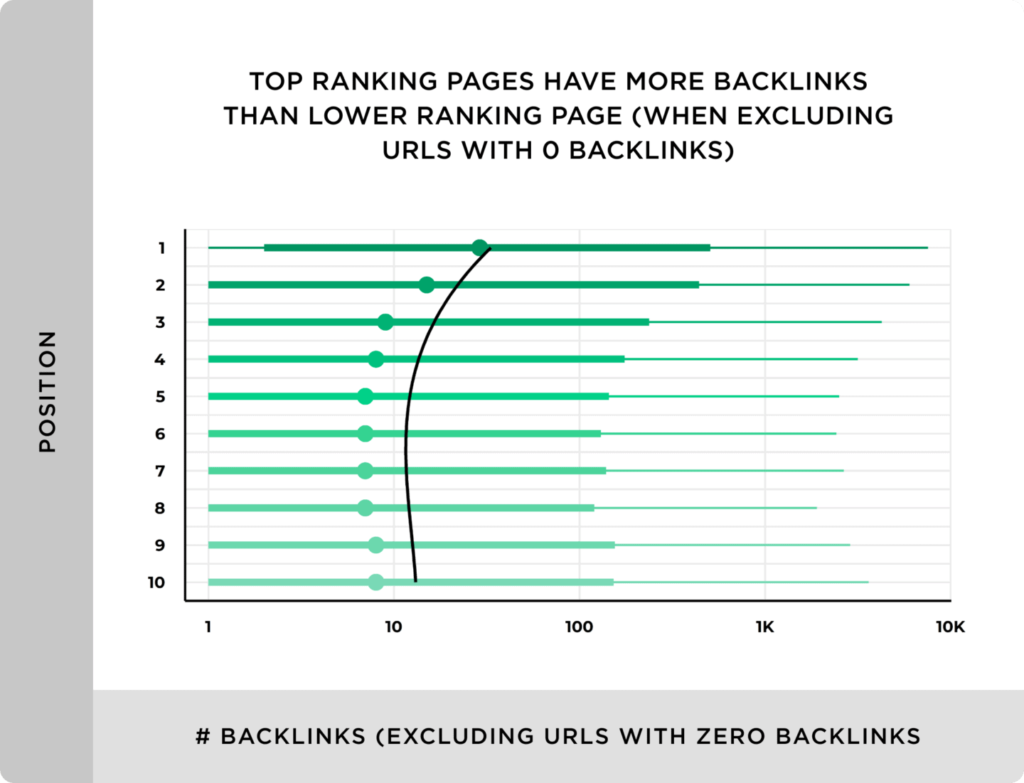 The more high-quality backlinks you have, the higher your website will likely rank in search engine results.
Increased Website Visibility
Off-page SEO techniques, such as social media marketing and influencer outreach, can significantly expand your website's reach and visibility.
Imagine your website as a small shop hidden in a quiet street. Without proper promotion, how will people find it?
Promoting your content and brand on external platforms can attract a larger audience, generate more organic traffic, and enhance your online presence.
Building Online Reputation
Off-page SEO involves managing your online reputation by monitoring and responding to customer reviews, feedback, and mentions.
The assessment criteria outlined in Google's Quality Rater Guidelines heavily depend on a website's reputation outside of its own pages to determine its level of trustworthiness.
By actively addressing customer concerns and maintaining a positive reputation, you can establish trust and credibility with search engines and users, leading to higher search page rankings and increased brand recognition.
Enhanced User Engagement
Off-page SEO activities, such as social media marketing, encourage user engagement and interaction with your brand. This can increase website visits, longer sessions, and higher conversions.
When users actively engage with your content and share it with others, it amplifies your online visibility and improves your website's authority.
On-Page SEO vs. Off-Page SEO
On-page SEO and off-page SEO are two essential components of a comprehensive search engine optimization strategy. Here's a comparison between the two:
On-Page SEO
Focuses on optimizing elements within your website, such as content, meta tags, URLs, headings, SEO-optimized hosting, and internal linking.
Involves keyword research and page optimization to align your website's content with user search queries.
Aims to improve your web pages' user experience, readability, and relevancy.
Helps search engines understand the context and purpose of your website's content.
Resource: On-Page SEO Checklist: How to Fully Optimize Your Posts
Off-Page SEO
Concentrate on activities outside your website to boost its visibility and authority.
Includes link building, social media marketing, influencer outreach, online reputation management, and brand promotion.
Enhances your website's credibility and popularity by acquiring high-quality backlinks from reputable sources.
Supports brand awareness, expands your online reach, and attracts a larger audience to your website.
Balancing on-page and off-page SEO techniques is crucial for a successful SEO strategy. Think of them as two sides of the same coin.
While on-page SEO ensures your website is optimized for search engines and users, off-page SEO helps establish your website's authority, reputation, and visibility across the web.
Off-Page SEO Techniques
Now that we've explored the importance of off-page SEO, let's take a look at some effective off-page SEO techniques you can implement to boost your website's visibility.
In our experience, these eleven off-page SEO techniques are the easiest to include and offer the best return:
1. Link Building (Backlinks)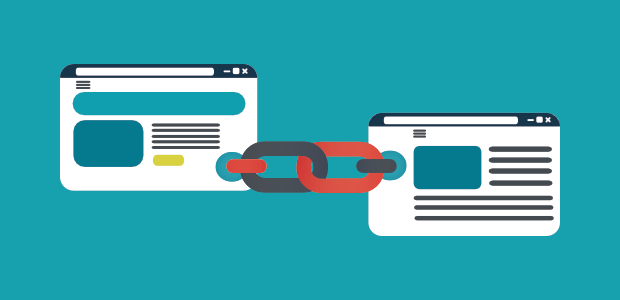 Link building is the essence of off-page SEO and is the most important off-page SEO technique for any website aiming to rank higher on the search engine results pages (SERPs).
Backlinks are the number one off-page SEO factor for Google, and as discussed above, Google tends to rank a site higher if it has a greater number of backlinks.
Moreover, the quality of these backlinks also equally matters, as a link from a high domain authority site carries more weight than one from a low-DA site. Regardless, Google's algorithm also considers the link's relevance to your domain.
Typically there are two types of backlinks that you can acquire to improve your off-page SEO:
1) Natural links: These are the backlinks that you get organically without doing anything. For example, some other website links back to you because they appreciate your page as a resource. Google regards such links highly as they indicate trust, appreciation, and endorsement.
2) Links Acquired via self-promotion: these are the backlinks you create by digital marketing or online promotion. It involves contacting a website to link back to you or asking an influencer to share your content to magnify your reach in exchange for an agreed compensation.
While creating authoritative and relevant backlinks, your link building strategy should align with the link building guidelines from major search engines such as Google.
Not only do backlinks bring referral traffic to your site, but Google also perceives your site as a trustworthy and reliable source of information.
However, building quality links requires dedicated effort and a long-term strategic approach. When executed correctly, your website's average ranking in search results will likely increase.
Pro tip: Off-page SEO isn't just about getting a link to your site from just anyone; it's about getting a link to your site from the right one. And you want to make sure that you're getting the "link juice" from the backlink too.
Link juice is only passed along in do-follow backlinks. This type of backlink is like the source site acknowledging and voting for the linked article, post, or page, resulting in an increase in the link's authority.
The other type of backlink is a no-follow backlink. These are just links that don't pass any authority from the source site to the linked site.
2. Social Media Marketing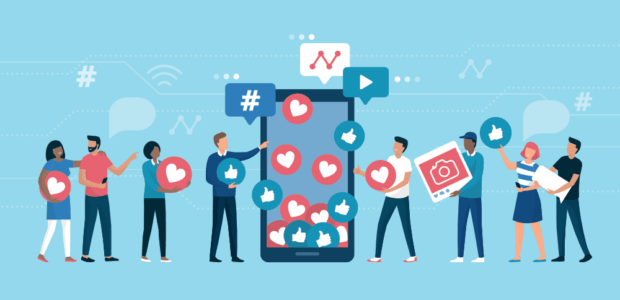 Popular social media platforms websites have some of the highest domain authority sites. Have a look at a few:
LinkedIn (DA: 98)
Facebook (DA: 96)
Twitter (DA: 94)
Instagram (DA: 93)
This makes social media marketing one of the most effective off-page SEO strategies.
Social media platforms offer an excellent opportunity to expand the reach of your content. By leveraging social media, you get more clicks to your latest content and obtain valuable backlinks from platforms with high domain authority (DA).
While Google has not explicitly stated that backlinks from social media platforms directly impact SEO, they have acknowledged that social platforms are crawled for data just like any other website on the web.
Although the precise SEO impact of a backlink from a social platform remains uncertain, one thing is certain: your social profiles will rank in the search engine results pages (SERPs).
Not only will your social profiles rank, but they are also likely to appear at the top for brand-related search terms.
That's why it's crucial to ensure that your social profiles reflect positively on your company and its values. This can greatly influence a user's first impression, especially if they don't know much about your brand.
Furthermore, amplifying insightful content through social media platforms increases its visibility and the likelihood of it being shared and linked to by others.
3. Guest Posting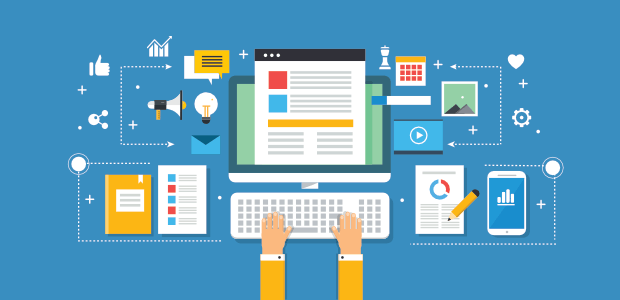 Guest posting is a popular off-page SEO technique for writing and publishing content on someone else's website or blog. It involves collaborating with other website owners or bloggers to contribute valuable articles or posts relevant to their audience.
The benefits of guest posting are multi-fold. Firstly, it allows you to tap into an established audience and reach a wider group of readers who may not be aware of your website or brand.
By providing valuable content, you can showcase your expertise and attract new visitors to your site.
Additionally and more importantly, guest posting provides an opportunity to build high-quality backlinks to your website. Including a link to your site within the guest post acts as a valuable endorsement and can improve your search engine rankings.
Search engines highly value backlinks from reputable and relevant websites, as they indicate the credibility and authority of your site.
There are a number of blogs open for the guest post. You just need to identify the keyword you're interested in and then search on Google in this way:
Keyword + "write for us"
Keyword + "become a contributor"
Keyword + "contribute"
Keyword + "guest blogging"
You can learn how to build an effective guest blogging strategy here.
4. Broken Link Building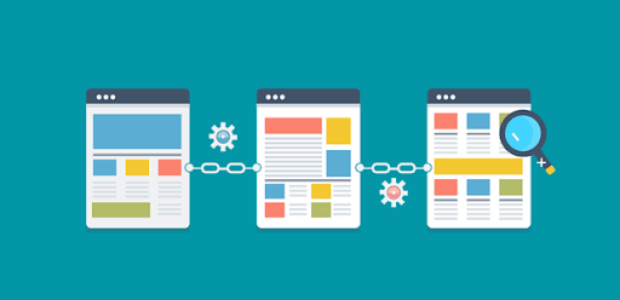 Broken link building is an exciting strategy. The purpose is to find broken links and contact the resource owner that has a broken link.
The broken link could be one of your pages that you would then provide the update to, or it could be an outdated competitor's link that you would then offer to replace with one of your links to similar content.
This will help reduce the number of redirects and 404 pages, resulting in a better user experience.
Broken links usually happen when web hosting expires, or site assets are messed up during migration. They can also simply be the result of typing mistakes.
Always opt for a reliable web hosting provider, and be sure to proofread to avoid spelling errors.
5. Forums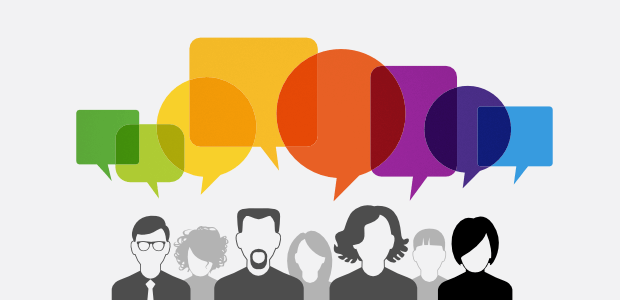 Find and participate in forum discussions about your product or your services. Build a connection with that community, reply to the threads, solve the problems of others, and give your advice and suggestions because Google loves discussions!
Make sure to create a complete profile with anchor text in the signature so that whenever you comment, the signature displays with your anchor. Try to search on forums that offer do-follow links.
6. Local SEO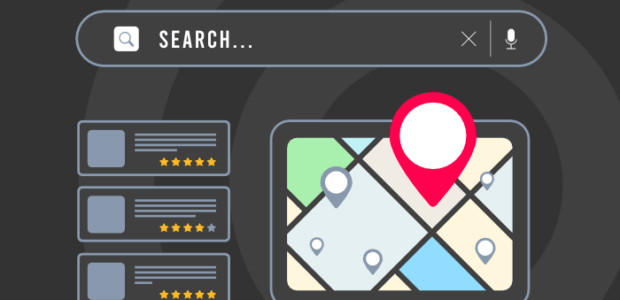 Local SEO is an essential off-page SEO technique that optimizes your online presence to improve visibility in localized search results.
It involves strategies and tactics to increase your business's visibility to potential customers within a specific geographic area.
Local SEO is particularly valuable for businesses that serve customers in specific locations, such as brick-and-mortar stores, service providers, or businesses with multiple branches.
To effectively implement local SEO, consider the following strategies:
Optimize your website with location-specific keywords and relevant content.
Claim and optimize your Google My Business listing.
Build consistent citations (mentions of your business name, address, and phone number) across relevant online directories.
Encourage and manage customer reviews on platforms like Google, Yelp, and industry-specific review sites.
Create location-specific landing pages if you have multiple business locations.
Leverage local link building opportunities by partnering with local organizations, sponsoring events, or participating in community activities.
7. PR (Press Release)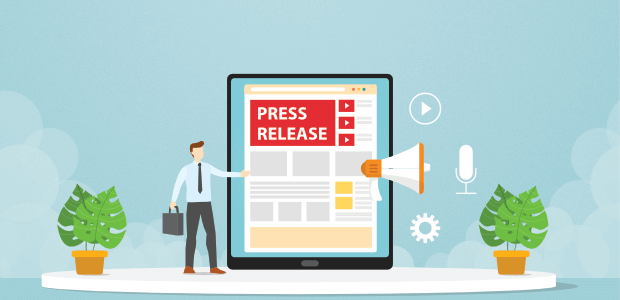 PR (Press Release) is a powerful off-page SEO technique that involves crafting and distributing newsworthy announcements or information about your business to media outlets and online platforms.
Press releases are designed to generate media coverage and public interest in your company, products, services, events, or any significant developments related to your business.
When done effectively, PR can yield several benefits for your off-page SEO strategy, such as increased visibility and brand exposure, quality backlinks, enhanced reputation and credibility, and increased website traffic.
To leverage PR effectively for off-page SEO, consider optimizing press releases for SEO by incorporating relevant keywords and including anchor text links to your website or specific landing pages to maximize the SEO benefits.
Ensure your press releases are optimized for search engines to improve their visibility and discoverability.
8. Brand Mentions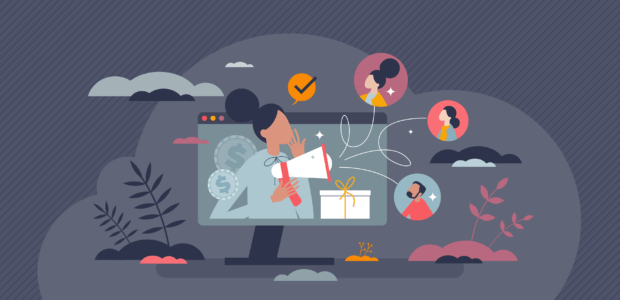 In 2017, Google Webmaster Trends Analyst Gary Illyes said you are doing great if you have good content, a few backlinks, people talking about your brand, and some social media mentions.
Social mentions can signal to search engines that people are talking about you. Increase brand mentions by engaging with social media audiences and work to provide valuable answers whenever possible to build authority and trust.
9. Influencer Marketing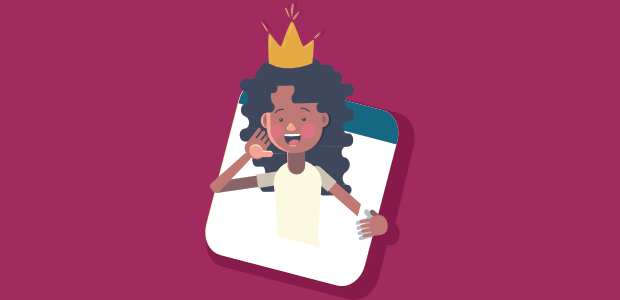 Add a community-driven section to your article, reach out to well-known influencers in your niche, and request that they provide valuable insight via feedback, a quote, or a review. Add some context to their quotes and highlight them in some way.
Once the content publishes, ask them to share it within their circle. People love to know what influencers think about things.
In this way, you can build relationships with influencers and leverage their authority to increase your own.
10. E-A-T E-A-T stands for Expertise, Authoritativeness, and Trustworthiness. It's a framework used by Google's search quality raters to evaluate the quality of content, especially in "Your Money or Your Life" (YMYL) topics.
E-A-T is crucial for both on-page and off-page SEO. Here's how you can enhance E-A-T through off-page SEO techniques:
Expertise
:
Showcase Credentials

: Ensure that authors with relevant qualifications and expertise are contributing to your content, especially for topics that require specialized knowledge.

Guest Post

: Write guest articles for reputable websites in your industry to showcase your expertise.
Authoritativeness
:
Build High-Quality Backlinks

: Earning backlinks from authoritative websites in your niche can boost your site's authoritativeness.

Engage in Industry Forums and Communities

: Regularly contribute to industry-specific forums, Q&A sites, and online communities. This can position you as an authority in your field.

Get Mentioned

: Aim to get your brand or content mentioned (even without a link) on reputable platforms.

Collaborate with Experts

: Partner with recognized experts in your field for webinars, podcasts, or co-authored content.
Trustworthiness
:
Secure Your Website

: Ensure your website uses HTTPS, which signals to users that your site is secure.

Gather Positive Reviews

: Encourage satisfied customers to leave positive reviews on platforms like Google My Business, Yelp, and industry-specific review sites.

Address Negative Feedback

: Respond to and address any negative feedback or reviews professionally.

Maintain an Updated Privacy Policy

: Ensure your website has a clear and transparent privacy policy, terms of service, and other trust signals.

Be Consistent

: Ensure consistent NAP (Name, Address, Phone Number) information across all online platforms and directories.
Additional Tips:
Showcase Awards and Certifications

: If your business or website has received any awards or certifications, display them prominently.

Engage on Social Media

: Regularly post and engage with your audience on social media platforms. This not only builds trust but also showcases your expertise and authority.

Transparency

: Be transparent about who you are, what your business does, and any affiliations or partnerships.
In conclusion, improving E-A-T is a continuous process that requires consistent effort. By showcasing your expertise, building your authority, and establishing trust, you can enhance your off-page SEO and improve your chances of ranking higher in search results.
11. Brand signals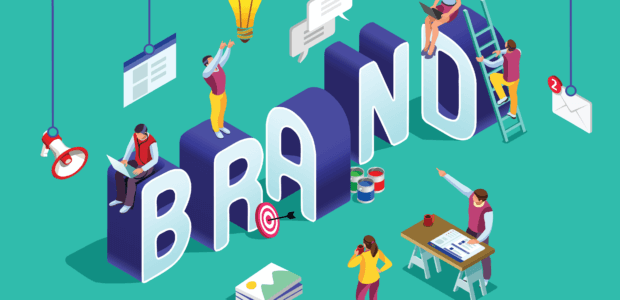 Brand signals refer to the various indicators search engines use to determine the authority, trustworthiness, and popularity of a brand online. These signals can influence search rankings and play a crucial role in off-page SEO.
Here's how you can enhance brand signals through off-page SEO techniques:
Brand Mentions
:
Unlinked Mentions

: Even if a reputable site mentions your brand without linking to you, it's a positive brand signal. Monitor and encourage such mentions.

Engage in PR Activities

: Collaborate with media outlets, bloggers, and influencers to get your brand mentioned on their platforms.
Consistent NAP (Name, Address, Phone Number)
:
Ensure your business's NAP details are consistent across all online directories, social media platforms, and your website.
Positive Reviews and Ratings
:
Encourage satisfied customers to leave positive reviews on platforms like Google My Business, Yelp, and other industry-specific review sites.

Respond to reviews, both positive and negative, professionally to show that you value customer feedback.
Social Media Engagement
:
Maintain an active presence on relevant social media platforms.

Engage with your audience by responding to comments, sharing valuable content, and participating in discussions.

Use branded hashtags to promote campaigns and encourage user participation.
Branded Searches
:
Encourage users to search for your brand name on search engines. A higher volume of branded searches indicates strong brand recognition.

Optimize for branded keywords to ensure that users find accurate and positive information about your brand.
Brand Affiliations and Partnerships
:
Collaborate with other reputable brands in your industry for joint campaigns, webinars, or events.

Display logos of partner brands, certifications, or awards on your website to boost credibility.
User Engagement
:
Create shareable content encouraging users to engage with and share your brand's content.

Monitor metrics like bounce rate and time on site to ensure users engage positively with your brand's content.
Community Involvement
:
Participate in or sponsor local community events, charities, or causes.

Engage in industry-specific forums, webinars, and online communities to position your brand as a thought leader.
Quality Backlink Profile
:
Aim to get backlinks from reputable, industry-relevant sites. A strong backlink profile can enhance your brand's authority.
Transparency and Trustworthiness
:
Maintain transparency in business operations, affiliations, and partnerships.

Display trust signals like SSL certificates, privacy policies, and terms of service prominently on your website.
Generating strong brand signals is essential for enhancing your brand's online reputation and authority. By building a consistent, trustworthy, and recognizable brand presence, you can boost your off-page SEO and improve search engine rankings.
Bonus Off-Page SEO Techniques
12. Repurposing Content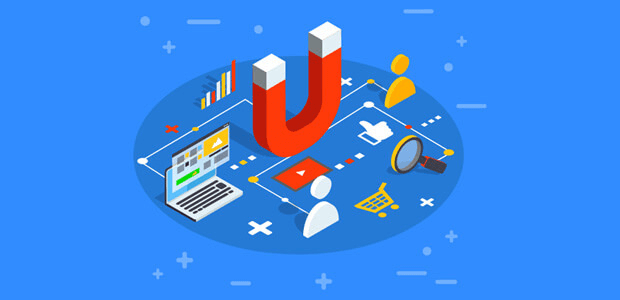 Every social media platform has its preferred content: Instagram was popular for pictures but now transitioning into reels (short form videos), YouTube for videos, and Facebook and Twitter for expressing your thoughts.
We often share content on Facebook and Twitter that we neglect on YouTube and Instagram.
For example, say you have written a step-by-step guide to creating an exit popup on Shopify. You can then create a YouTube video tutorial to go along with it and add the content URL in the description box.
This way, visitors from Google will find your content piece, and YouTube searchers will get the video. Always try to repurpose the content piece with your audience and resource in mind, and take advantage of the boost different types of content can get from other social networks.
13. Commenting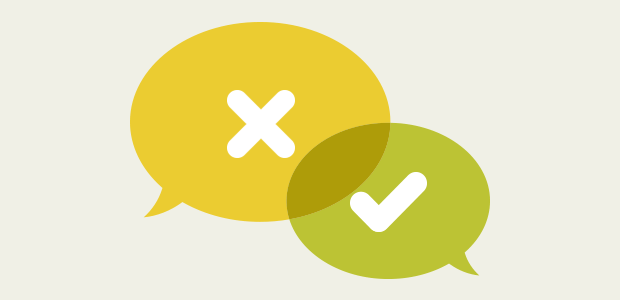 Previously, leaving a comment on the other blog with a link to your website was a fast and simple way to get more backlinks. That is, until the strategy was abused, and Google decided irrelevant comment backlinks were useless.
You might think blog commenting is no longer meaningful, but there are many reasons to keep commenting on blogs, as long as you're doing it correctly and with the right audience. It will help you build relationships with the blog owner and other commenters.
14. Social Bookmarking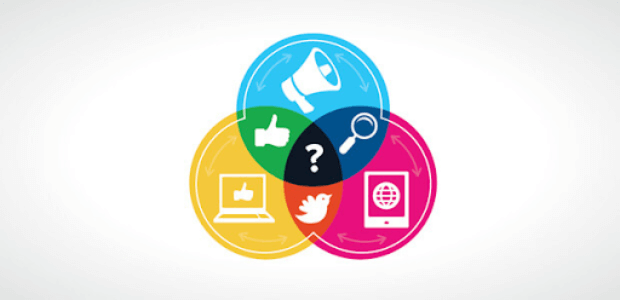 Social bookmarking is one of the best ways to get visitors instantly. However, there is a long debate to use it or not. StumbleUpon, Delicious, Digg, and Reddit are a few of the top social bookmarking sites.
If you are going to use it, be sure to write an eye-catching tagline with quality content inside to get a boost in your article.
15. Questions & Answers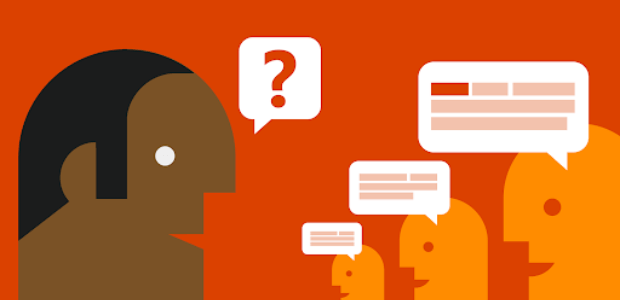 Writing great content and giving it to the right people can be one of the best ways to build your authority on different question-and-answer websites like Stack Overflow, Quora, and Yahoo Answers.
Pick a high-authority and relevant platform, search for your niche and related questions, and answer them in a way that adds value to the question.
If you have written a guide on the same topic, leave a link to your site so visitors can easily find your content. Be careful with the links so that they don't look like spam. If handled correctly, this strategy can be the game-changing off-page SEO tactic.
Remember, off-page SEO is an ongoing process that requires consistent effort and adaptability. So, go ahead and unleash the power of off-page SEO to unlock new opportunities for your website's success!
Also checkout: