Let's talk about stock-outs.
It's safe to say they're pretty annoying. What's more frustrating than discovering the item you're desperately looking for is out of stock? Imagine making it all the way to checkout, credit card in hand, only to get hit with an out of stock message. Even worse, imagine not getting an out of stock message at all. What if you got to the checkout page and then you were automatically redirected to the store's homepage?
You'd probably wonder why the company isn't using a simple inventory checker.
Because that's how your customer would feel if you did that to them. They spend 30 minutes browsing your eCommerce site until they finally find something they want. But when they go to check out, they learn the bad news: it's out of stock.
That's a recipe for cart abandonment.
Fortunately, there are a few tools that can help you prevent this situation so that customers leave happy.
Why You Need an Inventory Tracker
There's no question about it. If you're selling physical products online, you have to stay on top of your inventory. If not, you run the risk of driving customers into the arms of your competitor. And that's not a good look.
One option is to use tools like WooCommerce Waitlist.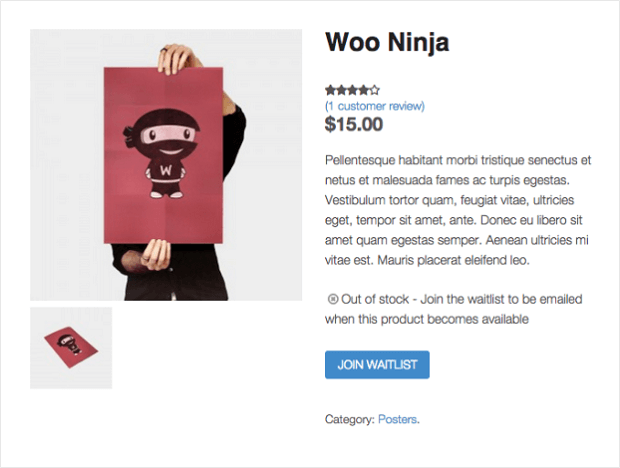 That way, you can alert visitors of stock-outs and send them notifications when your products return.
Alternatively, you can take the proactive approach with inventory checker and tracking tools. These are helpful because stock-outs are something you want to get control over as soon as possible. Otherwise, you could lose repeat customers.
The good news is that exercising more control over inventory is easier than you think. All you need to do is put down that spreadsheet and switch to one of these product management tools listed below.
Running your eCommerce site on Shopify, Magento, or BigCommerce? Then check out nChannel. It's a cloud-based inventory checker and tracker that makes managing your products easier than ever. The whole inventory management process is automated and updated in real-time. Not only does this save you more time, but it also lets you manage and replenish your inventory more accurately.
But that's not all. nChannel also comes with a product availability tracker that notifies customers as soon as an item is available. That way, even when you do have stock-outs, you can still deliver top customer service.
Top Tools: Top 11 BigCommerce Apps That Will Convert More Customers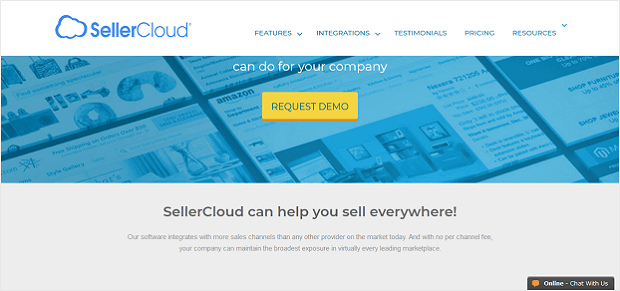 SellerCloud is a comprehensive inventory management solution for all popular eCommerce platforms, including:
WooCommerce.
Shopify.
Magento.
If you've been searching for an all-in-one solution for all your inventory needs, SellerCloud's got you covered. You can use it to track inventory and to keep your product catalog updated when there are any stock changes.
But SellerCloud is more than an inventory tracker. It also comes with various tools for managing customer feedback, streamlining shipments, and scheduling listings.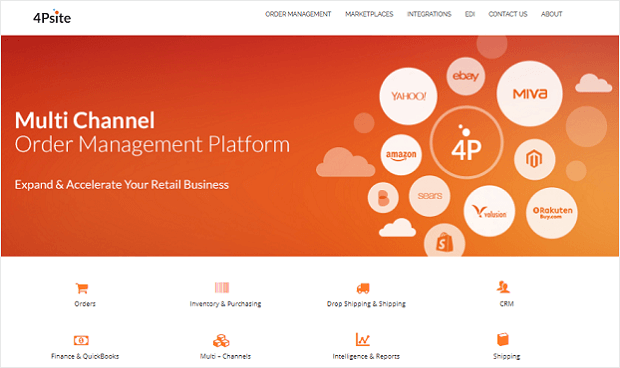 Need a powerful inventory management platform that lets you sell inventory across multiple channels? Then 4Psite is right up your alley. This cloud-based eCommerce tool connects with your favorite platforms, including:
WooCommerce.
BigCommerce.
Shopify.
Magento.
But wait, there's more! 4Psite also lets you sell and manage items on established marketplaces like eBay, Amazon, and Etsy.
It's not hard to see why 4Psite markets itself as the premier multi-channel order management platform. But can you use it as an inventory checker and tracker?
You bet! You can manage inventory across all platforms from the same dashboard. You can also check on the availability of a product in real-time. Moreover, 4Psite gives you cool features like inventory forecasting and detailed product reports. That way, you're always on top of your product stock.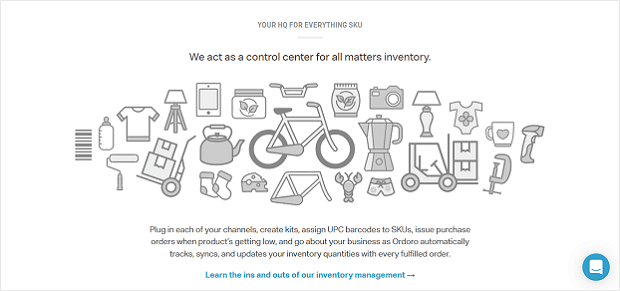 There are inventory trackers, then there's Ordoro.
It's a full-service inventory management solution that ensures your products make it from the shopping cart to the customer's doorstep. You can even use Ordoro with all the popular eCommerce platforms, like:
WooCommerce.
Magento.
Shopify.
Amazon.
eBay.
And many more. Ordoro lets you manage inventory across multiple platforms. You can use it to assign UPC barcodes, automate replenishment purchases, and track your on-hand inventory in real-time.
Know what's really cool? Ordoro isn't just an inventory tracker. It also comes with tools that streamline the shipping process. Use it to print bulk shipping labels for many top couriers, like:
FedEx.
DHL.
UPS.
USPS.
Canada Post.
As a result, shipping your goods is just as easy as tracking inventory. Which is pretty easy, considering both can be done with the click of a button.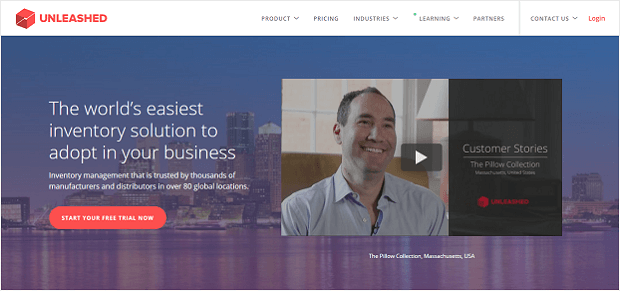 Unleashed promotes itself as the world's easiest inventory management solution. And in many ways, it's right.
But what's it that makes Unleashed so great? For starters, it's got an easy-to-use platform for tracking inventory in real-time. Another nice feature of Unleashed is its scalability. You can use the platform to manage a small-sized eCommerce store, or track inventory across multiple warehouses. This makes Unleashed an excellent solution for anyone interested in expanding their inventory and distribution efforts.
Plus, Unleashed has a lot of other useful perks that make life easier. Some of these features include:
Barcoding.
Inventory optimization.
Reorder management.
With that said, Unleashed doesn't have a native WooCommerce integration at the moment. So, the self-proclaimed easiest inventory management solution only works with Magento and Shopify.
Still, if you're running your eCommerce business on either one of these platforms, Unleashed is an amazing tool to have.
Preparing for the Inevitable in eCommerce: Out of Stock Tips
Now that we've looked at some great inventory management solutions, let's get real for a second. Even with the perfect inventory checker and tracking tool, there are going to be times when you run out of stock.
It happens to everyone from time to time, even retail giants. That's why most eCommerce platforms have a product availability tracker. We mentioned WooCommerce Ninja earlier. Here's a popular one for Shopify called "Now Back in Stock."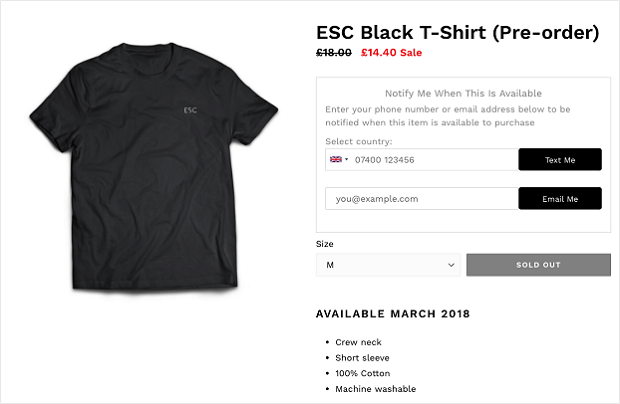 Now for the real shocker. Depending on how you handle it, you can even turn your stock-out into an opportunity to engage the customer. Sounds far-fetched, doesn't it? It's actually not as strange as you think.
Read on to find out how, as well as what you should do in the case of a stock-out.
What to Do if a Product Is Out of Stock?
Generally speaking, you've got 3 ways to address a stock outage. You can:
Do absolutely nothing and leave the page up.
Redirect the page to another part of your store.
Delete the page completely. This will give the shopper a 404 (page not found) or 410 (page removed) error like the one pictured below.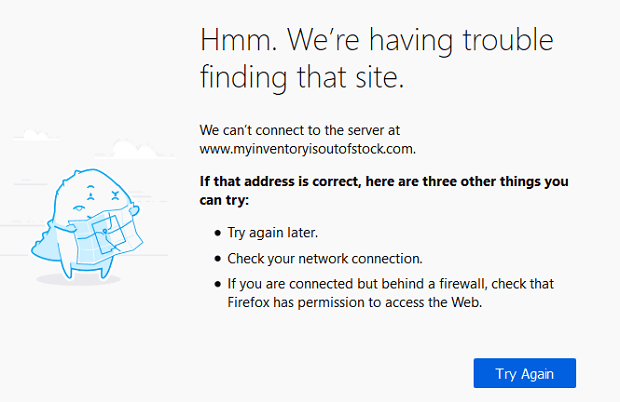 What's more, the decision you make could have an impact on your website's SEO performance. So, it's important to think carefully before rushing into a decision.
Below are a few scenarios you can use to help you make the right decision the next time you're out of stock.
Solving Your Out of Stock Problem: Item Is Temporarily Out of Stock
First and foremost, don't delete your product page. If you've had your website running for an extended period of time, chances are, you've built up some link equity.
That's a fancy term for Google clout. It basically means the more SEO-friendly your website is, the more link equity you have. And the more equity, the better you rank.
You can learn more about link equity and similar topics by reading our SEO Made Easy guide.
So, if you don't delete the product page, what do you do?
The most important thing is to clearly mark the item as temporarily out of stock. You want your customers to know your product sold out before they try to add it to their cart. In fact, you might want to consider disabling the "add to cart" button too. Because the last thing you want to do is ruin your Customer Experience (CX) and frustrate your shoppers.
Check out this photo from LuisaViaRoma.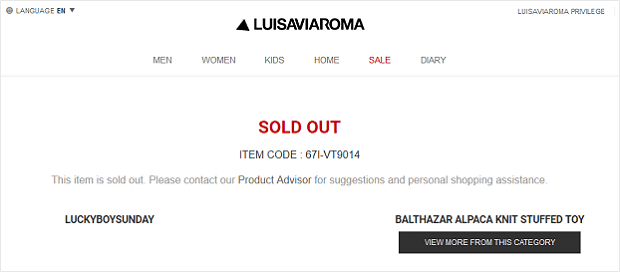 Notice how they make it clear the item is out of stock. You can't add it to your cart. You can't read about it. You can't even look at it.
But also notice how they encourage customers to contact their Product Advisor for help. This is a great way to improve CX by helping the customer either:
Find another item similar to the one they're looking for.
Registering their email to a product availability tracker, so they're notified when the item returns.
Ultimately, your goal should be to optimize convenience for the customer. The last thing you want is them leaving your site frustrated.
We recommend boosting CX even more by giving the customer an expected return date for your sold-out items. You might even want to suggest similar products on your out of stock pages.
Now, let's look at something a little more challenging – when you've permanently gotten rid of a product.
Solving Your Out of Stock Problem: Your Item Isn't Coming Back
Here's where things get a little tricky. Your product's not in stock and you don't want to replenish it. But don't want to ruin your SEO performance either.
This can be a difficult decision when it comes to optimizing your SEO for eCommerce out of stock pages. But don't worry. We've got 4 different scenarios that'll give you a better idea on how to manage stock-out situations.
Scenario 1: Your Page Has External Links
Backlinks are like Google gold. They help your site rank high on Google's search results, and you don't want to trash that. For this reason, you need to check your page with a handy traffic tool to see if there are a lot of backlinks. Check out some of the ones mentioned in this competitor research article, like Monitor Backlinks (pictured below) or Ahrefs.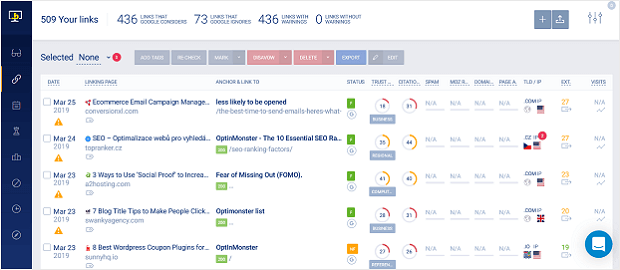 Make sure to always do this before deleting anything.
If you discover that people are linking to your discontinued product page, choose from one of the following options:
Redirect the out of stock page to a related product.
Redirect the page to a related product category. Do this if there aren't any related products.
Replace the product on the webpage with a similar item.
Just a note, if you choose to replace the product in the webpage, make sure the new product is relevant. It needs to be close enough to the sold-out product that your backlinks still make sense.
Using a product like TrustPulse could help direct shoppers to a popular replacement product. TrustPulse uses the power of social proof to instantly increase site conversions by up to 15%.
You can use TrustPulse's smart targeting features to show shoppers on your out of stock pages that other shoppers are purchasing a related product.
om_callout title="Related Content"]15 Ways to Get More Backlinks and Boost Your Search Engine Ranking[/om_callout]
Scenario 2: Your Page Has Traffic, No Backlinks, and Performs Poorly
So, you've got a page that isn't converting, doesn't have backlinks, but's getting plenty of traffic. What do you do?
You could remove this page from your site, but we don't recommend that. You'd lose a lot of traffic that could be channeled into more productive areas.
Instead, try redirecting visitors to a similar product.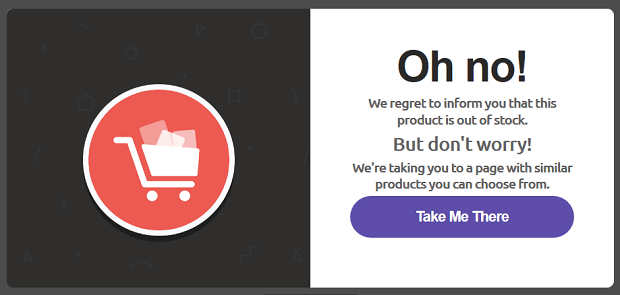 If you really want to show you care about customer experience, make a post-redirect message as well. That way, you keep the visitors coming to your page. But you also send them somewhere they can convert.
Scenario 3: Your Page Has Traffic and No Backlinks, but It's Converting
Here's a strange scenario. What do you do if your out of stock page is attracting visitors who end up purchasing items on your site? You'd probably want to keep that page running. After all, you did something right if it's bringing in new customers.
There are a few options you can explore in this situation. You can…
Do nothing and let visitors click through your site.
Add product suggestions to the out of stock pages.
Redirect visitors to a similar product. You'll probably want to include a post-redirect message, so you don't confuse or annoy visitors.
Generally speaking, the second or third option is probably your best bet. Since you're already converting, you may want to add product suggestions first.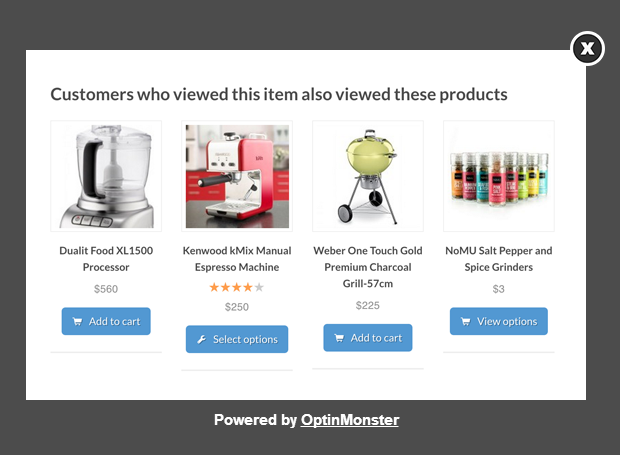 You can then monitor your conversion rates over the next couple of months. If your conversions drop or stay the same, consider redirecting to another product.
The above scenarios help you turn out of stock pages into a new sales opportunity. But what do you do if your page isn't performing at all? Let's find out.
Scenario 4: Your Page Has No Backlinks or Traffic
You're out of stock, nobody's visiting your page, and more importantly, nobody's linking to it. What do you do?
Your best bet is probably to delete the page. You don't want your traffic to take a drop because of "Index Bloat." That's when Google indexes a number of low-quality pages, which usually has a negative impact on your site performance.
In this situation, you can go ahead and pull the plug on this page. Delete it and let visitors that happen to stumble across it get a 404 Error.
Don't forget to remove the site from Google Search Console. Do this by going to Google Index » Remove URL and entering the URL of the deleted page.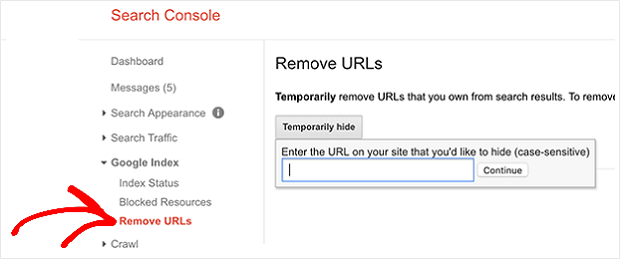 Want to learn more about that and other Google Console Tips? Have a look at this article by our friends at WP Beginner.
Solving the Out of Stock Problem
So far, we've covered how to handle out of stock scenarios a few different ways. We looked at:
Preventing stock-out situations.
How to manage out of stock pages without damaging your SEO.
Improving sales through redirects, recommendations, and best product pages.
Another way you can use stock-outs to improve your sales is with OptinMonster. That's because OptinMonster lets you create custom-tailored messages to people visiting your out of stock pages.
OptinMonster's wide range of tools make it easy to engage with these visitors in a number of ways. For example, you can create discount coupons for visitors searching for out of stock products on your site.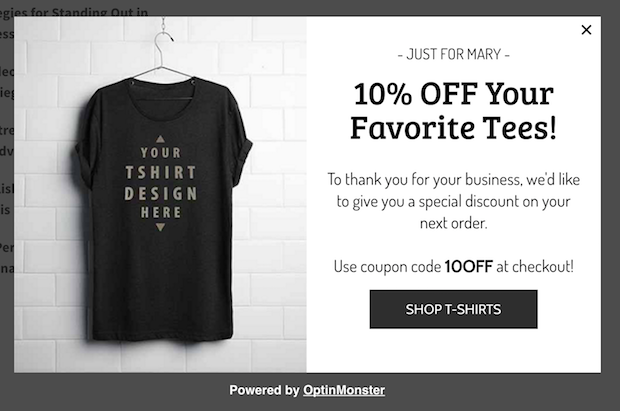 You can do this by using our simple page-level targeting feature. That will allow you to offer discounts to anyone that landed on your out of stock page and clicked through to other pages. Learn more about how you can use it here. Getting started is a piece of cake.
Case Study:: How Paint Your Life Converted 28.57% of Visitors With Page-Level Targeting!
With OptinMonster, you can choose from a number of templates for:
Popups.
Inline optins.
Landing pages.
Slide-in scroll boxes.
Each of these elements can be added to your out of stock pages. From there, you can engage the customer in a number of effective ways. Along with offering discounts, you can:
Create an out of stock message: Inform your customers of the stock-out with an optin that collects email addresses. Use this to add them to relevant mailing lists or contact them when the item has returned.
Offer product suggestions: OptinMonster lets you create an interactive optin that can be used to offer similar products. But OptinMonster isn't like other suggestions that just show recommendations. You can also use your suggestion element to collect email addresses to grow your mailing list.
Engage abandoning visitors: Use OptinMonster's Exit-Intent® feature to target visitors leaving your site. That way, you can direct them to a similar product or offer discounts seconds before they leave.
OptinMonster is a really easy way to connect with prospective customers. Many of its innovative features that target and convert cart abandoners are just as effective with stock-outs.
Nifty, right? Learn more today by visiting OptinMonster and reading about its cool features. You'll never have to worry about out of stock pages cutting into your profits again.