OptinMonster makes it easy to create Lightbox popup campaigns. Lightbox popup campaigns are a great way to convert visitors into subscribers. Follow this guide to create a Lightbox popup campaign in just a few easy steps.
If you haven't reviewed the general process for creating an campaign, we encourage you to check out Creating Your First Campaign.
---
Step 1 – Create a New Campaign
The first step is create a new campaign by determining it's type and title according to our guide.
You should select the Lightbox Popup Campaign Type.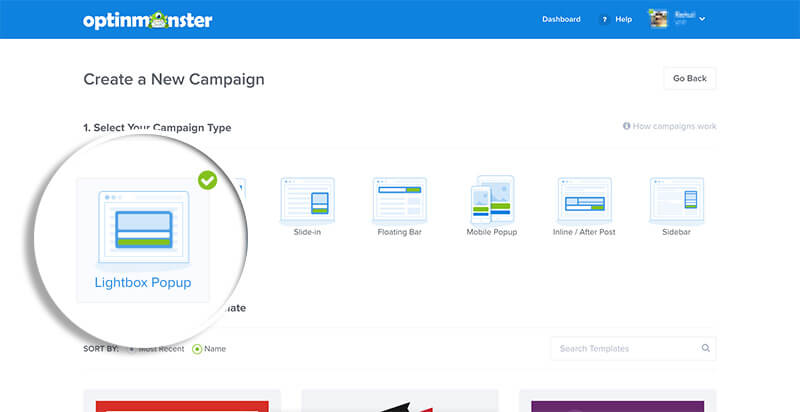 After you've followed the guide above and created a new campaign, then the next task is to build your campaign.
Step 2 – Design Your Lightbox Popup
The next step is to customize your popup according to the steps in Creating Your First Campaign.
When you are finished, be sure to save your campaign and make it Live. Congratulations, you're all done building your campaign!
Step 3 – Start the Campaign
When you create a new campaign, it's Paused by default.
Once you've finished configuring your campaign and it's ready to be displayed on your site, click Publish at the top right.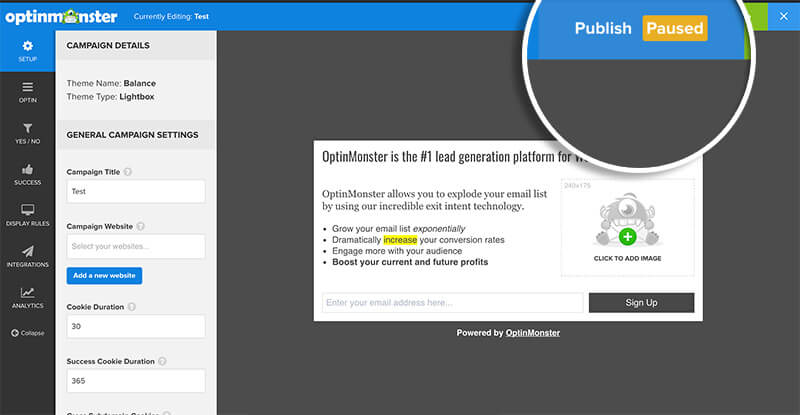 Change the Status to Live.
Need to pause your campaign again? You can do that in the campaign builder too; click Publish again and set the Status to Paused.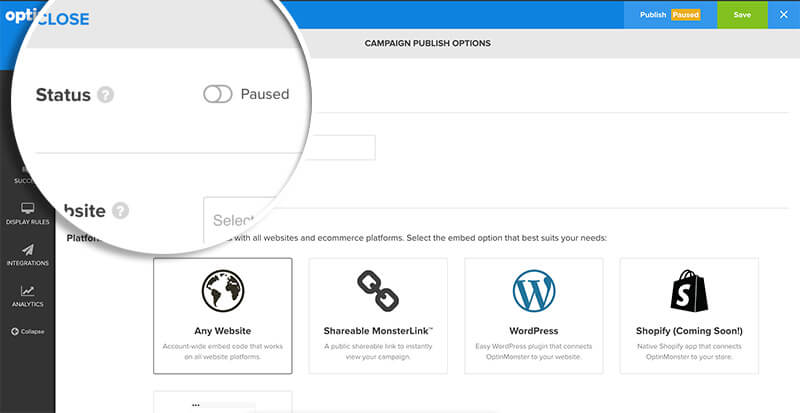 Step 4 – Embed Your Lightbox Campaign on Your Website
The final step is to embed your campaign on your site. We provide a number of guides for the most popular platforms, check out our Platform Docs to get started.
Want to add a countdown timer to your campaign? See our guide on how to create a countdown timer campaign!
---
FAQs
Q: Can I display my Lightbox campaign to mobile visitors?
A: Lightbox campaigns do not automatically load on mobile devices. To show a popup campaign on mobile devices you'll need a Pro subscription and to create a Mobile campaign. Also with a Pro subscription you can configure the following campaigns to load on any (or all) devices: