Many content marketers inadvertently sabotage their lead generation campaigns. Here are a few common mistakes and what to do instead.
Mistake #1: Confusing your visitors
Don't inundate site visitors with too much information and too many options.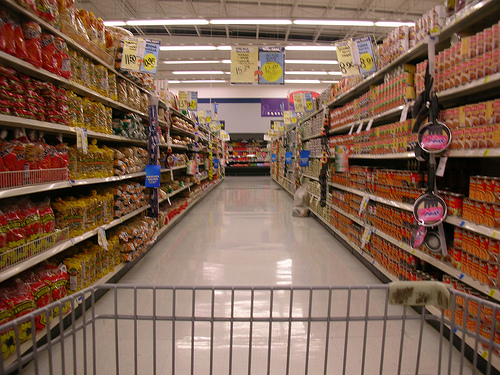 Though you may think those who visit your site would like that kind of flexibility, more often than not it just ends up confusing them. The result? They move on without converting or signing up for your email list.
Include only one call to action on each page of your website. For lead generation, encourage blog readers to subscribe to your emails by including an optin at the end of each blog post.
Limit the number of fields on your optin forms. For the highest conversion rates, ask only for an email address. If personalization is important to your brand, include a name field as well. If a question isn't absolutely necessary, leave it out. When you limit the options of your site visitors, you make it easy for them to convert.
Mistake #2: Not including an optin on every page
In lead generation, it's important to ask every person you come in contact with to subscribe to your email list. An optin on every page of your website will grow your email list by capturing subscribers you would have otherwise missed.
The about page is one of the most visited pages on any website. Don't believe me? Check your analytics. When site visitors want to learn more about your business, many will visit your about page to get a better feel for your background and expertise. Because it attracts so many visitors, it's the perfect spot for a prominent optin form.
Customized landing pages using page-level targeted optin forms will convert at rates much higher than a generic home page. When you create a new landing page, customize the optin form to match the design, layout, colors and messaging of the page. It will make it appear more congruent and encourage visitors to sign up for your emails.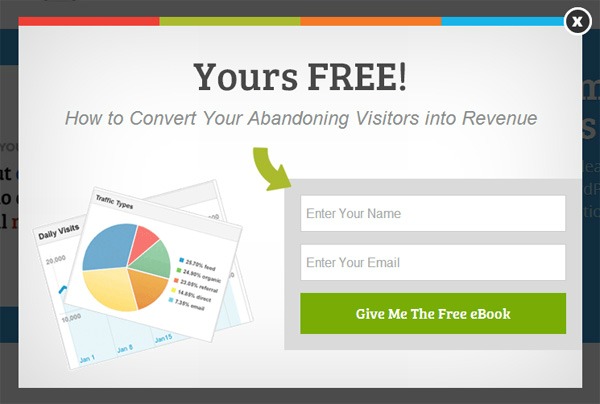 Mistake #3: Not utilizing OptinMonster's lightbox popups
A lightbox popup optin form increases signups because it offers every person who visits your site the opportunity to subscribe. There's a misconception that popup optins annoy users and discourage visitors from converting. That couldn't be further from the truth. Instead, you'll find your email list will grow as soon as you implement the popup optin form on your website. Popups have been shown to increase subscription rates by up to 1375% — now that's impressive!
OptinMonster's email optins include exit-intent technology. When a user moves his or her mouse to close the window or switch tabs, the popup will appear — asking every visitor to subscribe to your emails before they leave.
Mistake #4: Blogging every once in awhile
Blogs don't grow overnight. Instead, your efforts compound over time. If you write a few posts and don't see a huge spike in visitors, it's because you haven't given it enough time. Though it's important to have evergreen content, the most popular blogs publish new posts frequently and on a consistent basis.
If you struggle to come up with relevant topics and publish blogs on a regular schedule, set aside time to plan your blog posts for the next 6 months. Create a content schedule and stick with it. To generate more leads via your blog, add a call to action at the end of every post with an optin form.
Mistake #5: Publishing only one type of content
Blog content can improve SEO, attract new users and convert visitors into subscribers. But blogs are only one type of content. Visual content — especially video — is a great way to connect with your audience in a more personalized way.
Videos are incredibly effective for lead generation, converting at a rate of up to 33%. When you post videos, include a transcript of the audio. Written information, when used in conjunction with visual content, will capture the most users and boost your site's SEO by including relevant keywords.