Do you want to improve your B2B SaaS lead generation in 2023 and beyond?
Lead generation for B2B SaaS is competitive but can still pay off even if you don't have a giant budget like Microsoft or Netflix.
In this article, we'll look at some proven B2B SaaS lead generation ideas to help grow your customer base and revenue. Here's a table of contents to help you find your way around:
First, let's go over the basics of generating leads for B2B SaaS sales.
What is B2B SaaS Lead Generation?
B2B SaaS lead generation may sound like alphabet soup, but let's look at each piece separately.
B2B stands for "business to business." This means that your company sells to other business owners rather than directly to consumers.
SaaS stands for software as a service. This means that the software is hosted by your company rather than downloaded and installed by the business that buys it from you. SaaS is typically delivered as a recurring subscription, though one-time payment models do exist.
Put together, B2B SaaS refers to cloud-based software used by businesses. Some examples include:
QuickBooks (accounting)
Trello (task management)
Hubspot CRM (customer relationship management)
Mailchimp (email service provider or ESP)
Is SaaS the same as B2B? It depends. Not every B2B company offers SaaS products. For example, a B2B brand might sell physical office supplies or direct services to other businesses. Similarly, not every SaaS company sells B2B. You Need a Budget and Spotify are cloud-based softwares marketed directly to consumers rather than other businesses.
Lead generation is the process of bringing in qualified potential customers and getting them interested in your product.
SaaS lead generation often works by convincing website visitors to sign up for a free trial of the software and then converting them to a paid customer. While on the free trial, leads may be in touch with an account manager or other sales and support staff to make sure they have a good experience.
B2B lead generation seeks to reach the decision makers in a company. The B2B lead generation process tends to be based on education and building trust. This differs from B2C lead generation which often relies on emotional appeals.
Now let's combine all of these concepts and look at B2B SaaS lead generation.
How Do I Generate B2B SaaS Leads?
The best approach to B2B SaaS lead generation is to educate, build trust, and cultivate personal relationships.
B2B SaaS leads are knowledgeable and often do a lot of research before buying. They're responsible for purchasing software that will likely be used by the entire company, so there's a lot at stake. They are far less likely to make an impulse purchase compared to a regular consumer.
Let's look at some specific ways to generate leads for B2B SaaS. In this post, we'll focus on inbound marketing strategies that draw customers to you, rather than you having to send cold emails out to them. We use many of these on our own website, and they work great!
1. Referral Marketing
Referral marketing is when you ask current customers to refer their peers to your software and give them some sort of incentive. Perhaps the most famous example of this is Dropbox's viral marketing campaign offering extra storage space for both the existing and new customer.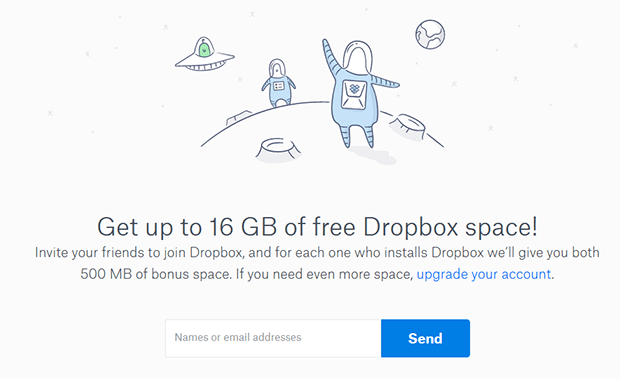 This was a genius move because the incentive made the product even more valuable to the user. Some easy referral incentives for SaaS companies include unlocking premium features, increasing usage volume, or adding free usage time to a paid subscription.
Even if your referral campaign doesn't go viral, you can still use word-of-mouth marketing to generate leads. Referrals are considered warm leads, which means you'll generally have higher conversion rates. Because the new leads heard about you from someone they already know who works in a similar industry or role, they're more likely to be your ideal customer. You also gain an edge on building trust and personal relationships with these new B2B leads.
2. Review Sites
Another way to use social proof in your B2B marketing and lead generation is to get lots of positive customer reviews. You can collect reviews on your own site, but third-party review sites like G2 and Capterra are also incredibly persuasive for B2B buyers.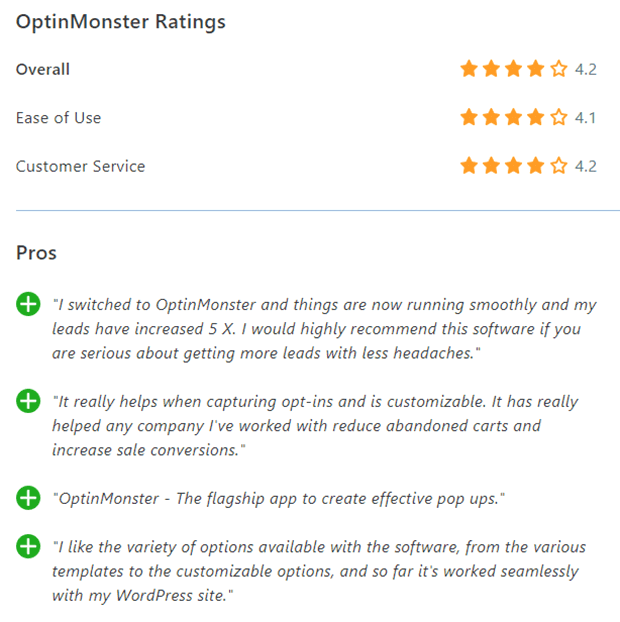 Make sure to include reviews as part of your outreach to existing customers. Follow up after a customer has a positive support experience to ask them to review your software. You may be allowed to offer incentives for reviews, but some sites like WordPress.org don't allow this. Check with each site's terms and conditions to be sure.
3. Webinars
Webinars are another highly effective B2B SaaS lead generation tactic.
Educational webinars give you a chance to show off your industry knowledge and demonstrate your product without being too "salesy."
Live webinars let you build a more personal connection with potential leads by spending time empathizing with their pain points and showing how your product can help them. Recorded on-demand webinars can continue generating leads automatically.
Learn more about how to increase webinar registration or check out our own live, free webinar on building your email list.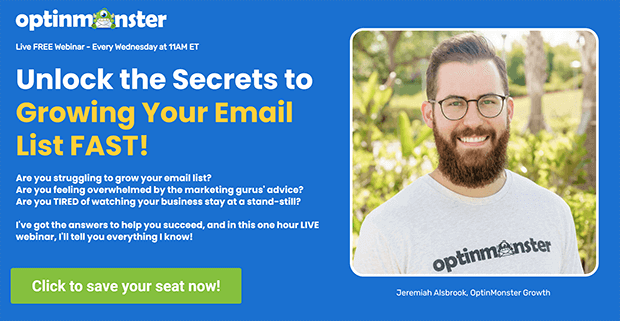 4. Free Trial
Free trials are one of the most common ways to generate leads for software products. Free trials provide the product education, trust, and relationship-building necessary for B2B sales in the SaaS industry.

Potential customers get a chance to try out the product for themselves. Ideally, your team is there to offer support so that they have a good experience. This starts building a relationship of trust with your company.
When offering a free trial, you can either let new leads use all the features or limit some features to paying customers. You can also limit the trial based on time or some other usage factor, such as number of accounts or pageviews.
For B2B SaaS lead generation, a full-featured trial lets B2B customers have a complete experience with the software. This is often very important for making an informed decision, so we recommend letting B2B customers use the full functionality of your software. You can limit the time or scope of the trial to motivate leads to upgrade.
5. Targeted Landing Pages
B2B SaaS leads often have very specific needs, and you can create landing pages targeted to those different use cases. These landing pages show your leads exactly how your product can help them.
For example, here at OptinMonster, we have pages for specific industries like eCommerce or publishers, as well as for specific needs, like reducing cart abandonment or growing your email list.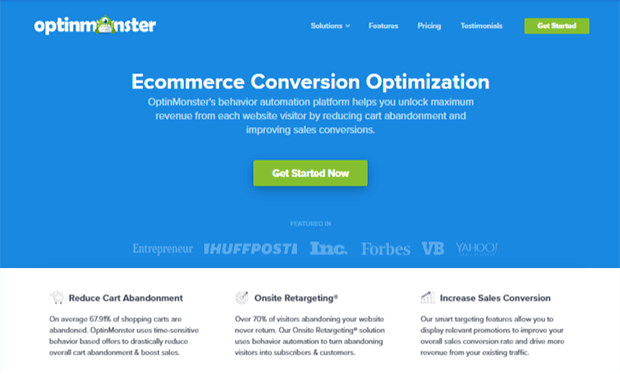 Targeted landing pages improve user experience by providing just the information they need rather than having them wade through a huge list of features they may or may not care about. These landing pages also give you an SEO (search engine optimization) boost as customers are searching for specific solutions.
6. Case Studies
A case study is an in-depth look at how your product helped a specific real-world customer. Along with testimonials and reviews, case studies can be very persuasive social proof in generating and converting B2B SaaS leads.
B2B buyers tend to be analytical and risk-averse. They want a good return on investment (ROI) and don't want to waste money on a solution that doesn't work.
Case studies allow you to show the value of your product in a real-life context. For instance, if the CEO of a startup can see similarities between their company and the established business featured in the case study, they're more likely to believe that your software can help them have the same success.
Want to see what this looks like in action? Check out some of our B2B and SaaS case studies:
7. Market Research Surveys
One unexpected way to find qualified leads for your B2B SaaS product is to conduct market research.
When developing a new feature, adjusting pricing, or considering some other change to your business model, try asking potential leads who fit your buyer persona if they'll complete a survey or customer interview. You can send email campaigns directly to leads or post on your brand's social media channels asking for research participants.
Market research gives you a chance to get your brand on their radar and start thinking about the problems your product solves. Just make sure they know it's not a sales pitch. You can, however, ask them if they'd like to be notified when the feature launches or join the group of beta testers. This gives you another opportunity to contact them offering to help rather than just sell something.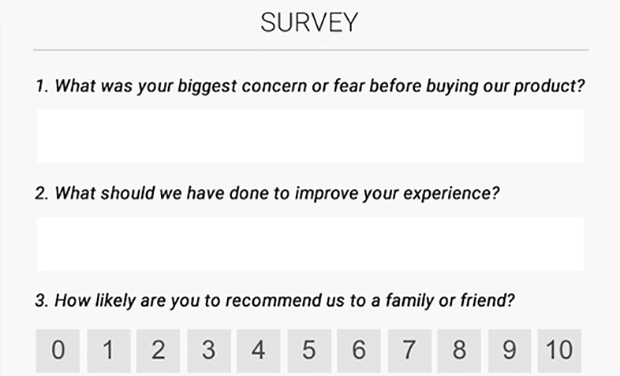 8. Live Chat & Chat Automation
Whether live or automated, web-based chat support can be a great way to generate B2B SaaS leads. Chat meets all of the major sales needs: education, relationships, and trust.
Live chat and chatbots let you answer common pre-sales questions quickly and at high volume. When customers have a chance to be educated about your product as soon as they have a question, they're more likely to convert. Talking to someone from your sales team also helps build a trusting relationship with your brand.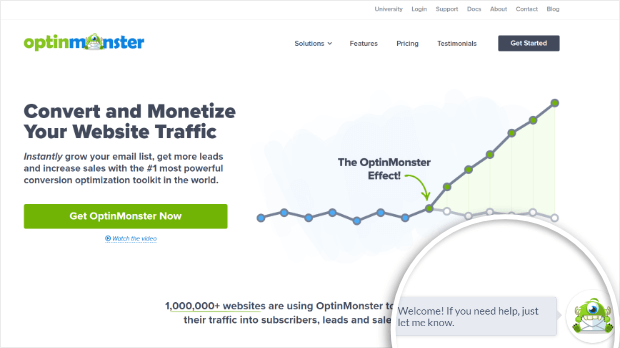 9. SaaS Company Partnerships
Another way to find more B2B SaaS customers is to form partnerships with other SaaS companies. You want to find companies that aren't competitors but have similar target audiences.
For instance, WPBeginner is the ultimate guide for WordPress beginners and they partner with web hosting companies like Bluehost and Siteground because their audiences overlap. It's easy to run co-marketing campaigns like this:

You can also form even closer partnerships by offering deals on the partner software at the same time. So if your partner gets a new customer, you also have a chance to sell to that same customer. This can be a great way to drive traffic and leads to each other.
10. Content Marketing
Our final tried and true B2B SaaS lead generation strategy is content marketing.
Content marketing is using content related to your buyer's needs to attract and retain customers. Through content like blog posts, email marketing, social media marketing, and video, you can build brand awareness, establish your expertise, and educate leads about your product.
Content marketing can easily become overwhelming, so here are the top channels we recommend for your B2B SaaS marketing strategy:
Company blog: You want to have an owned channel that serves as the home base for all your content
LinkedIn: While some users are posting more personal updates on LinkedIn, the platform remains primarily a business-oriented one, so this is a good place to post content
Industry publications: Writing content for industry blogs or magazines can be a great way to expand your reach to a larger pool of high quality leads
A typical content marketing sales funnel might look like this: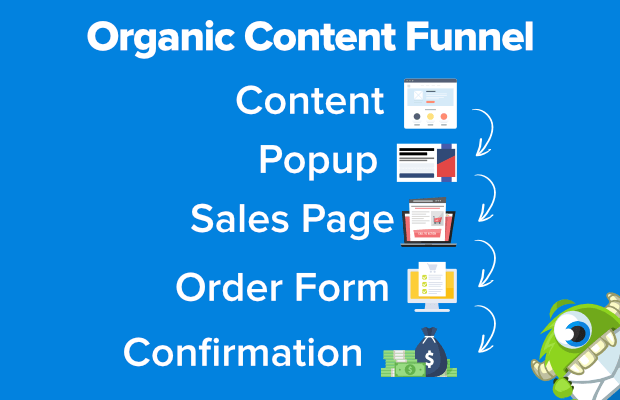 If you're writing blog posts or white papers, make sure to capture leads from that organic traffic with an app like OptinMonster.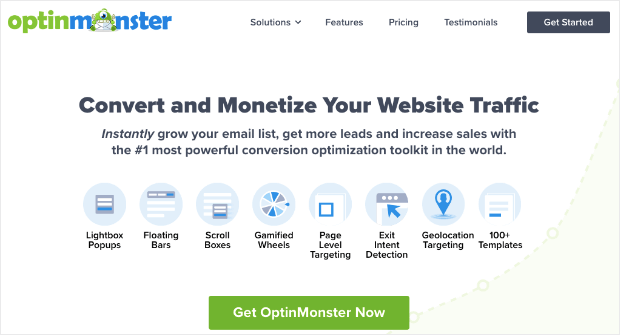 OptinMonster is the best B2B lead generation tool to use with your content marketing strategy. You can use OptinMonster's gated content feature to turn any piece of content into a lead magnet or content upgrade.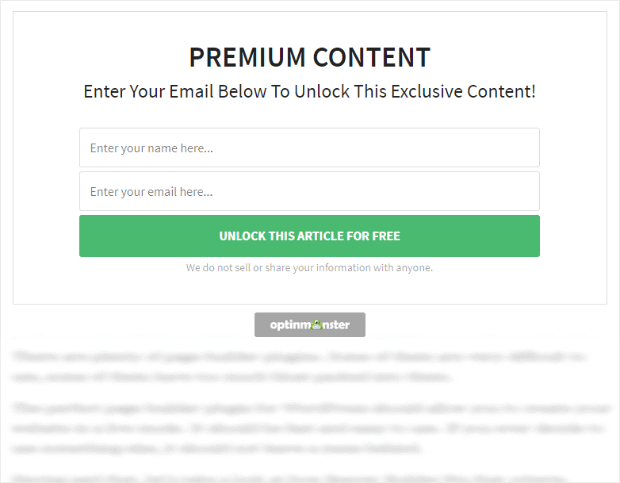 You can also create eye-catching popups to get your leads' attention. With the drag and drop builder and large template library, you can have an email signup form ready to go in minutes, not hours, all without any coding or design knowledge necessary.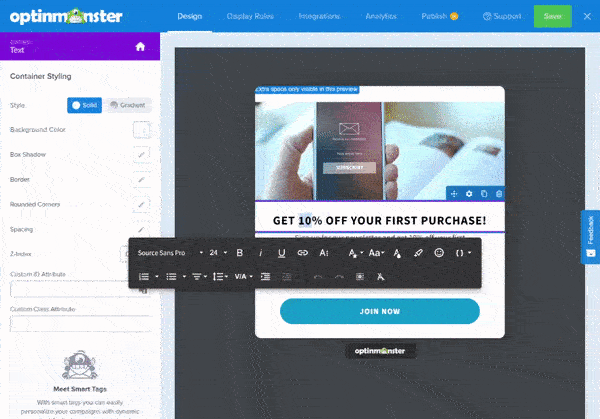 And with OptinMonster's Field Mapping feature, you can capture much more than just an email address. You can easily include several custom fields in your forms, including:
Radio buttons
Phone number fields
Text areas
Number fields
Dropdowns
Checkboxes
And more!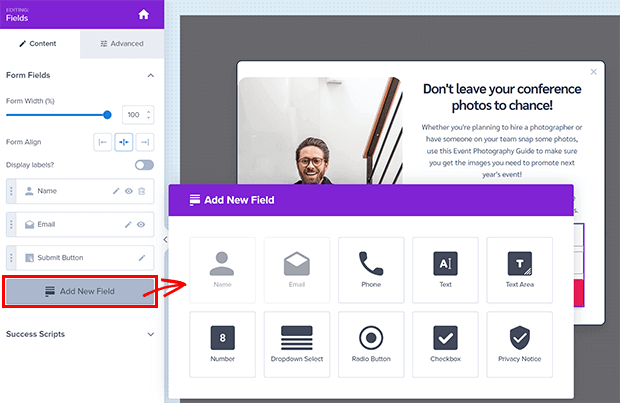 One of the most powerful features of OptinMonster are the highly targeted display rules. This lets you specify exactly which pages your lead capture forms should appear on and when they should appear. Delivering the right message to the right visitor at the right time is essential for lead generation.
For instance, you can set a lead capture form to pop up only when a visitor is about to leave a relevant blog post. That way you don't interrupt their reading experience but you also don't miss the opportunity to get their contact information.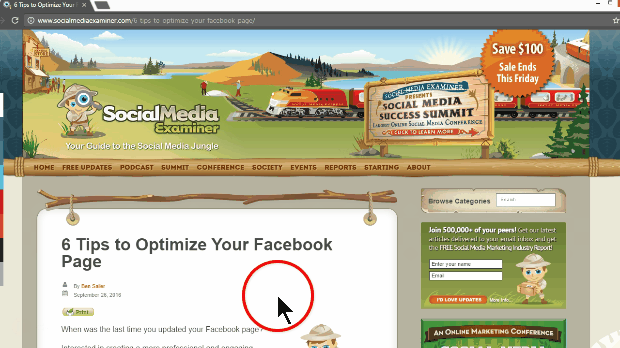 For more information, here's how to make a lead capture form with OptinMonster.
Get Started With OptinMonster Today!
BONUS: Done-For-You Campaign Setup ($297 value)
Our conversion experts will design 1 free campaign for you to get maximum results – absolutely FREE!
Click here to get started →
Now that you know some effective methods for B2B SaaS lead generation, you can choose some to try for your SaaS business. We chose the strategies on this list because they are generally low cost but can still yield high-value leads for your marketing team.
Next, check out other creative ways to generate leads for any type of small business.
To start generating leads from your content and website, give a OptinMonster try today!
If you like this article, please follow us on Facebook and Twitter for more free articles.