Do you want to get more sales and traffic without spending any money? You need some organic lead generation strategies!
Organic lead generation can boost both your website traffic and business revenue, all without costing you anything.
In this article, we'll go over some tried and true organic lead generation techniques that you can start using today.
What Is Organic Lead Generation?
Organic lead generation is the process of bringing in potential customers without spending money on PPC ads, sponsored content, or other paid marketing. It's a form of inbound lead generation where new leads find you rather than you reaching out to new prospects.
Your leads will generally find you through organic search for a product, service, or question, rather than clicking on an ad or a direct link to your website. Once they reach your website, you want to get their contact information so you can connect them with your sales team or bring them into an automated sales funnel.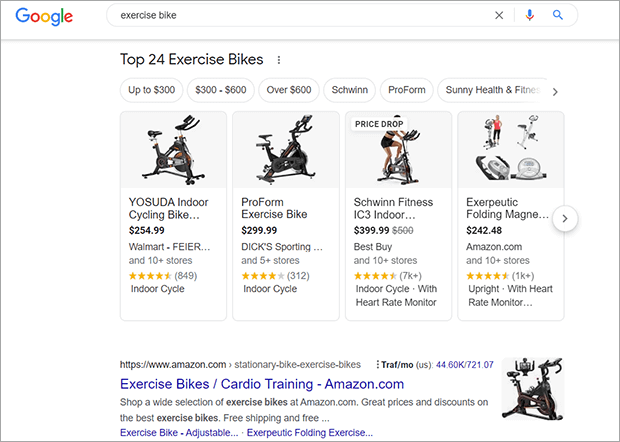 Benefits of Organic Lead Generation
Organic lead generation has many benefits. Since organic traffic is free, organic lead generation has a much lower cost and better return on investment (ROI). The only cost is your time and labor spent on the lead generation process.
Organic search traffic generally brings in better qualified leads because in order to find your website in the first place, they were searching with high commercial or transactional search intent. This means they were already comparing brands and services or looking for ways to buy what you're selling.
Finally, organic lead generation can give you long-term results through evergreen content and automated content marketing funnels that can be used over and over. This is in contrast to ads or sponsored content that you have to keep paying for if you want to keep using.
Let's look at some specific lead generation strategies for bringing in organic leads.
11 Organic Lead Generation Strategies That Really Work
As with all effective marketing strategies, organic lead generation isn't about "beating the algorithm" or somehow tricking your customers into buying from you.The point is to really understand your customers, then simply making sure that your lead generation efforts are aligned with what they need. That's why our first strategy is audience research.
1. Audience Research
The first part of any lead generation strategy should be audience research. Through surveys, interviews, social media engagement, and analyzing purchase data, you can define your ideal customer:
what their pain points are
what solutions they've tried
what was missing in the solutions they tried
where do they hang out online
where do they get information
what influences their decisions to buy
what are their buying behaviors
what demographics do they belong to
With a deep understanding of your buyer personas, you can shape your website content and marketing offers to make your brand irresistible to your target market.
2. Search Engine Optimization
Organic lead generation is based on organic traffic, which means one thing: search engine optimization (SEO).
When potential customers enter a search term, they see a search engine results page, or SERP. The click-through rates on the first page are significantly higher than any other page, so if you want to generate more organic leads, you have to get your website onto that first page.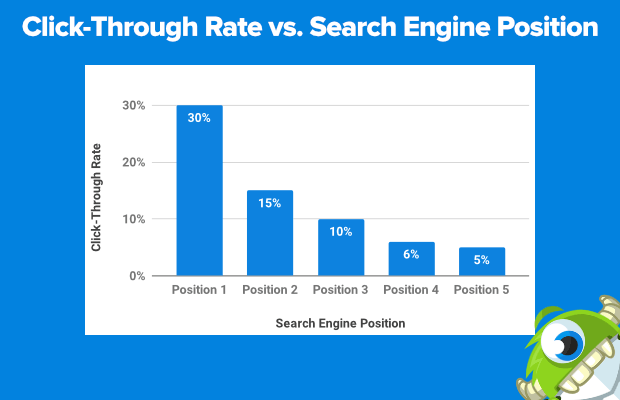 Fortunately, you won't be stuck just writing content for mindless computers. Search engines are smarter than they used to be, so creating a good user experience for real humans will also boost your site's search engine rank.
A full explanation of SEO best practices is beyond the scope of this article, but here are the basics.
First, conduct some keyword research to find out what your target audience is actually searching for. If you and your customers aren't speaking the same language about your product, you won't be able to find each other through Google search.
Next, make sure your page speed is fast enough that visitors won't get tired waiting for your website to load and click somewhere else.
You also want to make sure that your site structure is easy to navigate and contains a logical internal linking structure. This will help both search engines and real customers find the information and products they're looking for more easily.
Finally, look for opportunities to get your site linked by other reputable and relevant websites. This is another indicator to search engines that your website is trustworthy and gives searchers what they're looking for.
3. Content Marketing
Content marketing is using high-quality content to support your customers on every step of their buyer journey. Based on the audience and keyword research you've conducted, you can create content that converts visitors into customers without slashing prices or giving too much away. See how Christopher Place converted 60% of their organic traffic without using discounts.
By adding relevant keywords to blogs, video content, white papers, and other content on your website, you can draw in search traffic looking for the answers that you're providing.
Content creation can be a lot of work, so make the most out of every piece of content with OptinMonster.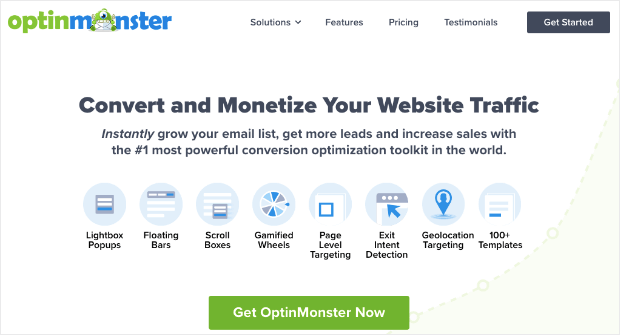 OptinMonster is the easiest way to generate leads from your website content with popups, inline forms, floating bars, scroll boxes, and other marketing campaigns.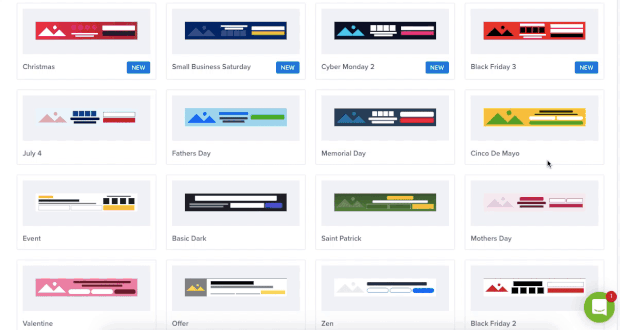 Use these campaigns to share newsletter subscription forms, discount codes, content and product recommendations, and so much more.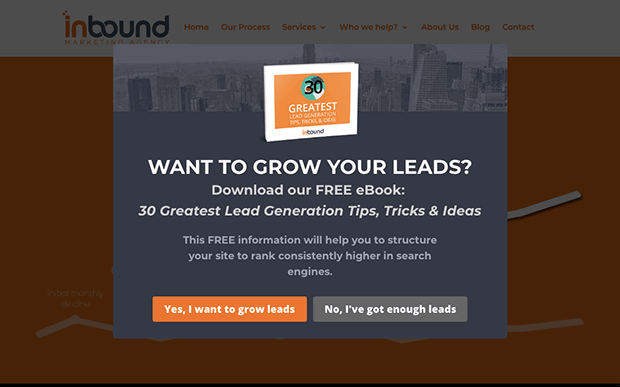 With OptinMonster, you can easily add advanced conversion-boosting features like 2-step optins, discount spin wheels, or geotargeting to any piece of content you'd like.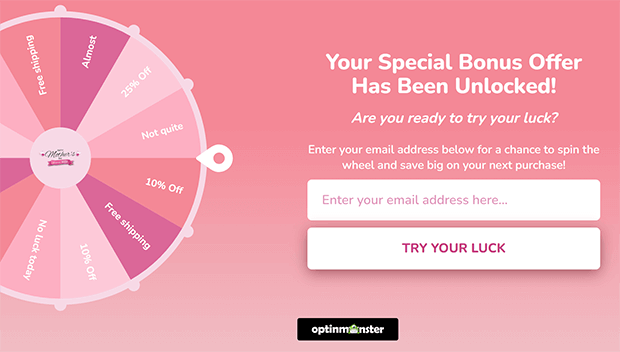 The targeting rules make sure that your message gets in front of the right customers at the right time.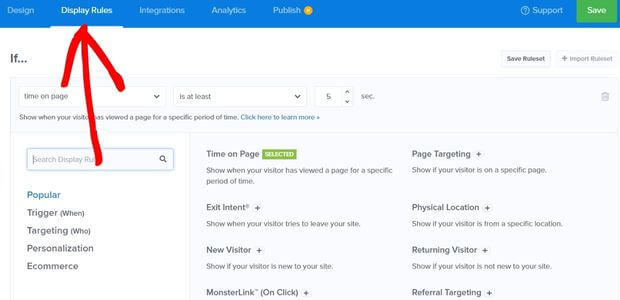 Get Started With OptinMonster Today!
BONUS: Done-For-You Campaign Setup ($297 value)
Our conversion experts will design 1 free campaign for you to get maximum results – absolutely FREE!
Click here to get started →
Now let's look at some other examples of how to use OptinMonster for organic lead generation.
4. Social Media & Online Communities
Once you've created lead-generating content, don't be shy! Share that content in social media posts to build brand awareness and a community around your brand.
Social media isn't always the easiest place to sell, but it's a great opportunity to engage with your customers before and after they buy. You can answer customer questions, and also ask your own questions about their needs and wants. Once your social media audience knows, likes, and trusts your brand, they'll be more ready to buy.
Check out how Expat.com grows their community by 30,000 members every month with OptinMonster.
5. Guest Blogging & Content Partnerships
Publishing quality content on other platforms is a simple way to generate more organic leads, especially for early-stage businesses.
Maybe your target audience hasn't heard of you yet, but they might read a thought leadership piece that you wrote for an industry publication. That might make them curious about your brand and lead them to your website.
When publishing content on other platforms, make sure to include your name or brand name and a link to your website like the example below. This will help drive some of those website visitors to your brand and make sure your content shows up in searches.

6. Contests & Challenges
Everyone loves to win, and contests or challenges are very effective for organic lead generation.
You might run a raffle-style giveaway that customers can sign up for with their email addresses.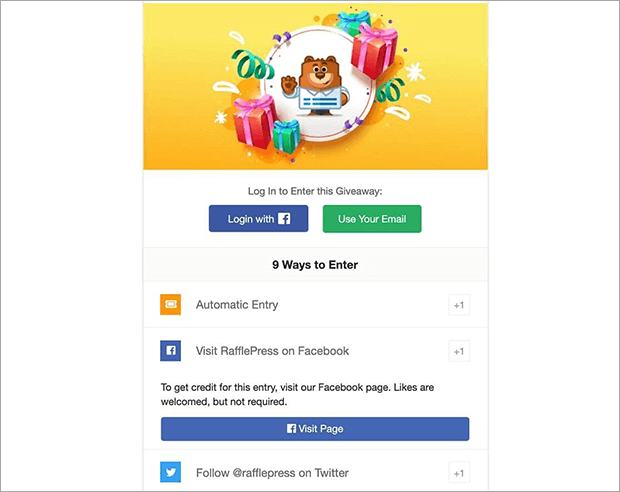 User-generated content can boost your SEO, so hosting a UGC contest can help generate engaging content from real users. This is also a form of social proof that shows how popular your brand or product is.
Challenge funnels encourage participants to complete tasks for the chance to earn a reward. You can often create challenge funnels around high-intent search keywords, like "how to get more social media followers" or "how to train for a 5K."
Another simple contest strategy is to regularly give away prizes to current subscribers on your email list. This encourages visitors not only to subscribe but to stay subscribed. To learn more, read about how KnivesShipFree.com used a giveaway to boost their revenue.
7. Webinars
Webinars are an amazing organic lead generation strategy. Webinars are informational presentations that show off your product and expertise, and often include the chance to answer customer questions. They are not supposed to be just a direct sales pitch, though you can make an offer at any point.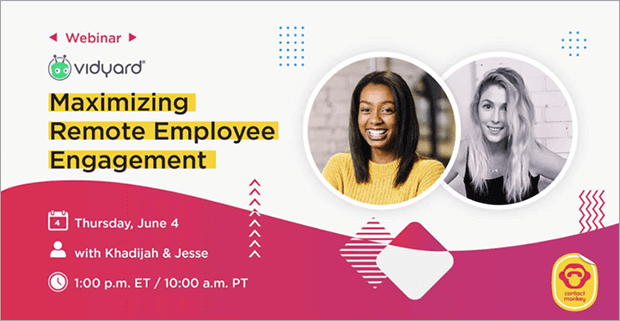 Leadfuze used OptinMonster to promote their lead generation webinars and converted 1.85% of abandoning visitors.
8. Mobile Lead Generation
Many users are browsing from phones, so make sure your lead generation forms and landing pages are optimized for mobile.
This includes factors such as page speed, image size, and special mobile display rules for any lead generation campaigns you're using. Fortunately, OptinMonster campaigns are mobile-friendly by default, and there are also specific mobile-optimized campaign templates.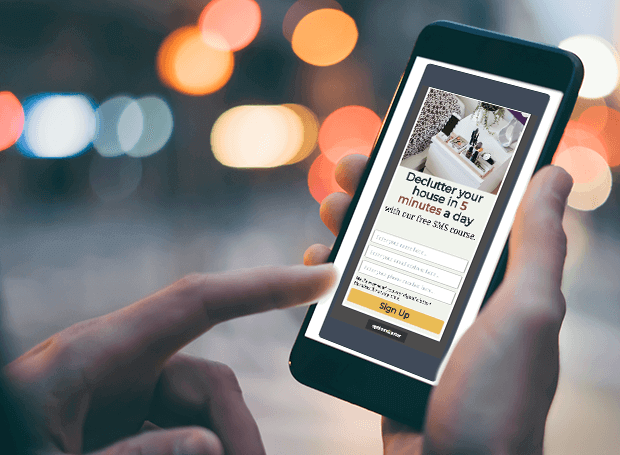 See how PortraitFlip converts over 3% of their mobile leads with OptinMonster.
9. Yes/No Forms
Everyone wants website visitors to say yes when asked to subscribe to an email list. A simple method for getting Yes more often is actually to offer a No!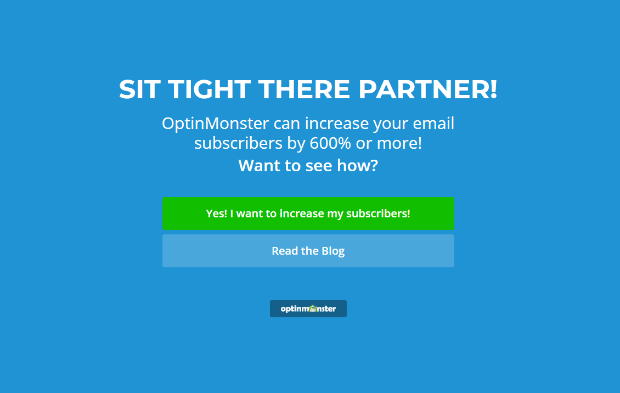 You see, by presenting users with an option to say yes or no to an offer, you actually increase the chances that those who say yes will actually follow through with the next action of giving their email address. This is called the Zeigarnik effect and can improve your conversion rates significantly.
To see this in action, read about how Shotkit adds over 40 qualified leads to their list every day with Yes/No forms.
10. Geotargeting
Geotargeting is a digital marketing strategy that shows different marketing materials to users from different locations. This is a form of personalized marketing that can show your customers that you really understand and care about their specific needs.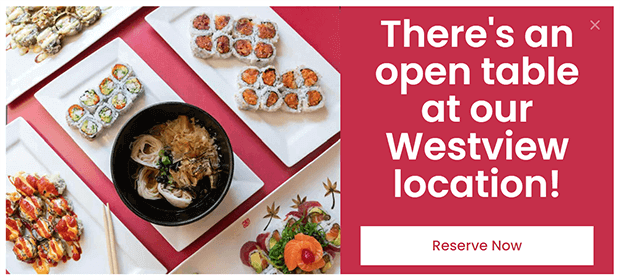 OptinMonster has built-in geotargeting functionality, which is what Inbound Marketing used to increase local lead generation by 189%.
11. Page-Level Targeting
Similar to geotargeting, page-level targeting involves showing different lead generation campaigns for users on specific pages. A customer looking at a certain page is probably interested in that topic and at a certain stage in their buyer journey. It makes sense to show a lead magnet or call to action (CTA) that matches that stage.
Want to know how it's done? Check out how American Bird Conservancy increased lead collection over 1,000% with OptinMonster's page-targeted campaigns.
Get Started With Organic Lead Generation Now!
Now that you've got some fresh ideas, which organic marketing strategy do you want to try first? To recap, here are the organic lead generation strategies we covered:
Research your audience to know what they need and want
Optimize your site for search engines
Create discoverable content that helps your target audience
Share your content on social media
Run lead generation contests
Host informational webinars to bring in new leads
Use mobile-specific lead generation campaigns
Prepare visitors to become subscribers with Yes/No forms
Target lead generation campaigns based on geography
Show specific optin forms based on pages viewed
If you're ready to try out some of these organic lead generation techniques, get started with OptinMonster today!