Are you too busy to work on your lead generation campaign? You may be putting it off due to overwhelm or lack of time. But remember: it's not rocket science. Oftentimes, one small trick is all you need to get your leads flowing in faster. Here are 34 quick and dirty tricks you can use to increase your conversions and generate more leads, right now.
1. Direct the Eye
Is your optin form attention grabbing enough? If not, you can draw the viewer's eye right to it with one simple tweak:
Add an arrow pointing towards the optin or the subscribe button. Or better yet, use an image of a person looking towards the optin. Our brains are hardwired to naturally follow the gaze of the subject's eyes in a photo, so your viewers simply won't be able to help but look at your optin form.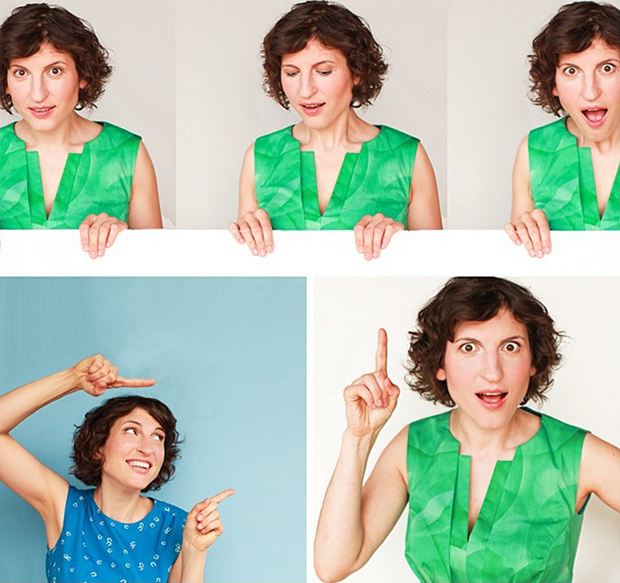 2. Hire a Ghost Writer
How many blog posts do you publish in a week? According to Neil Patel, publishing just one extra blog post per week can increase your traffic by as much as 18.6%. That's a lot of extra traffic that can be converted into leads!
Don't have the time to write another article every week? Hire a ghost writer. Getting those extra leads will make it well worth your while.
3. Eliminate Choices
The more choices a person has to make on your website, the less likely they'll convert. That's because choices require decision making, which takes up a lot of mental bandwidth, and makes taking any action a whole lot harder.
The key to lead generation is eliminating as many choices as possible on your website. Instead of letting the user decide where to go, decide for them! For example, you could remove the navigation bar on your homepage with all the choices of where to go, and replace it with one choice to either download your lead magnet or read your blog posts.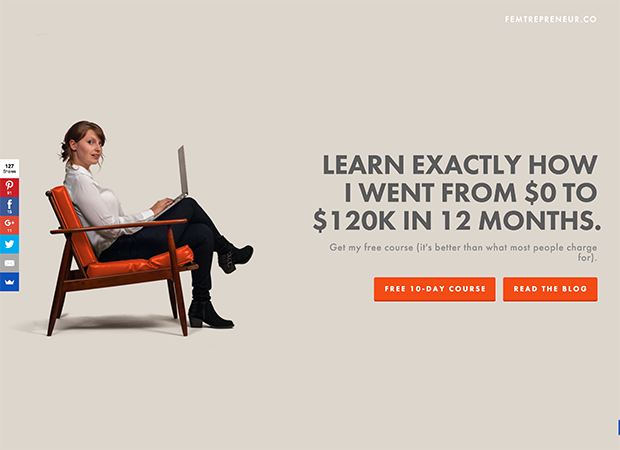 4. Try the Squint Test
You should be able to clearly see any page's main call to action when you squint your eyes. If you can't, then something needs to be re-optimized.
You may need a bigger button, a brighter color, or a larger font size.
5. Don't Stress Over Your Homepage
Your homepage is by far the most important part of your website, right? Wrong!
Think about it: how many people actually find you via your homepage? Most people landing on your site for the first time will be reading one of your blog posts, or visiting a landing page you promoted, not your homepage.
So instead of spending all your time tweaking your homepage to perfection, put your efforts into optimizing your blog post pages and your optin landing pages.
6. Don't Give Too Much Information
It may seem counter-intuitive, but less information is more when it comes to your optin forms.
Those long descriptions of all the benefits of your lead magnet? Most people don't read those. Instead, people scan to quickly assess (in just a few seconds) whether or not this is something they want to give their email address for.
So, keep your descriptions super short and to-the-point, using bullet points to make them more scannable. And never ask the user for too much information: just stick to first name and email address whenever possible.
7. Ask Abandoning Visitors to Turn Around
Are you using an exit intent popup? If you aren't, then you could be losing over 70% of your abandoning visitors, never to return.
An exit intent popup is a lightbox that pops up when someone starts to leave your site. This one last ditch effort can increase your conversions by 316%!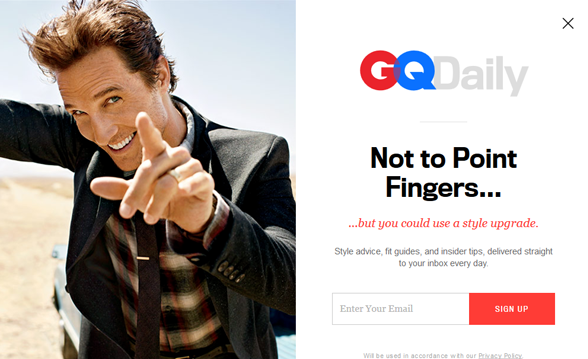 8. Write a Guest Post
Still struggling to grow your audience? Try guest blogging.
Guest blogging allows you to tap into someone else's audience for leads, so you don't have to build your own platform from scratch. Just make sure you avoid these 6 guest blogging mistakes so you don't miss out on thousands of subscribers.
9. Create an Explainer Video
You can exponentially enhance your optin pages by adding an explainer video. An explainer video is an educational video or a tutorial video that provides value before the visitor opts in.
Don't just talk about your optin bribe: actually teach something of value in the video. What's especially great about explainer videos is that they are extremely effective when used as a Facebook ad that has been optimized for conversions.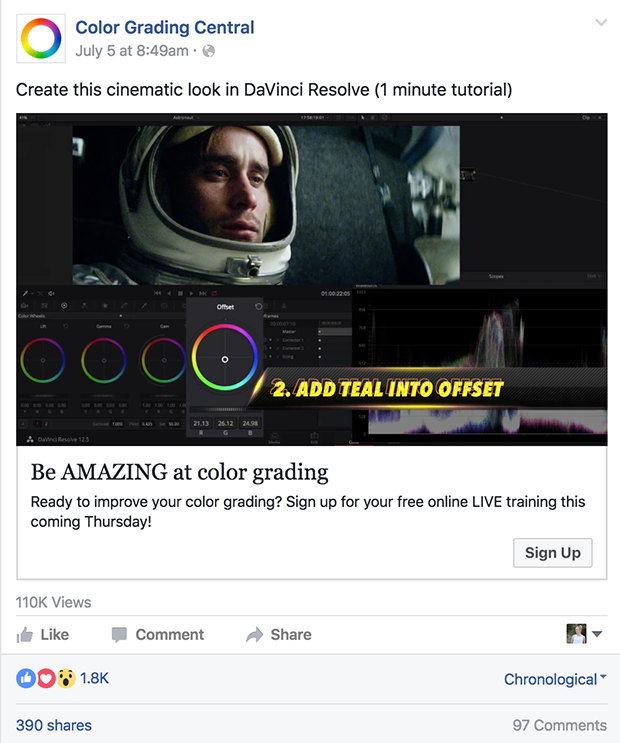 10. Make it a Game
People simply can't resist a good game, especially when there is some competition involved (just take Pokémon GO for example). Turn your optin into a game, and you'll have no trouble drumming up attention!
A sweepstakes is a great way to gamify your optin. Plus, people are used to submitting information in exchange for being entered into a sweepstakes, so this makes handing over the email address feel more natural.
11. Tweak Your Colors
Did you know that colors can have a direct impact on your conversion rates? But not in the way you might think.
Most people assume that it's all about the psychology of color, and the emotions that different colors can convey.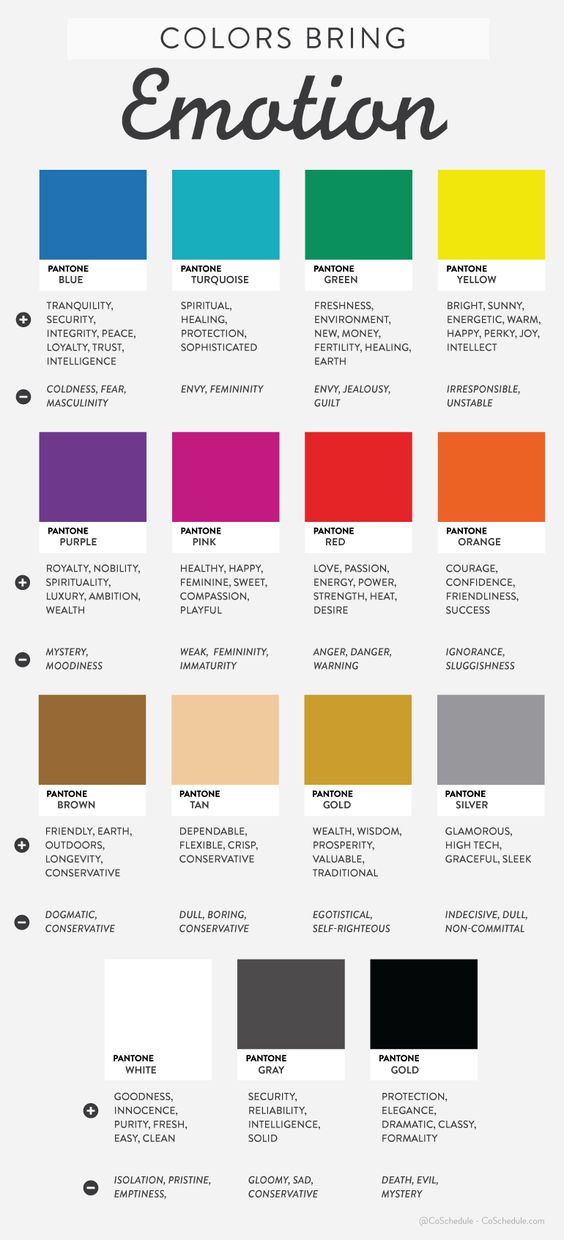 However, while the psychology of color does have an impact on your brand, what's more important for conversions is whether or not you are using color contrast effectively.
To learn more about how to tweak your colors for a boost in optins, check out our post on which color button converts best.
12. Give, Don't Take, on Social Media
Contrary to what you may believe, social media is not designed to be a mouthpiece for your brand. In order to extract value from networks like Facebook and Twitter, you need to give more than you take.
Social media is intended for conversations, not monologues. So rather than making it all about you and trying to get attention, make it about them: see where you can be useful and offer up advice where it is needed, without asking for anything in return. That is how you build real relationships with your leads, and your efforts will be rewarded with their loyalty.
13. Offer Free + Shipping
Do you have a book that you could give away for free? Or maybe you have extra samples of your product that you don't know what to do with? Offer it for free, plus shipping.
Not only do physical products being offered for free convert really well, but you'll also be gaining the most qualified leads possible: these are the people who actually took out their credit cards.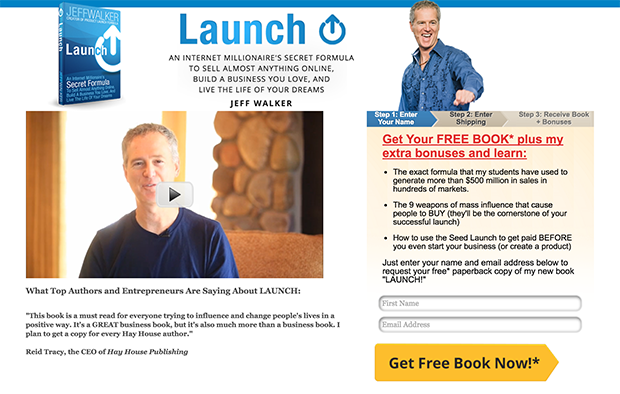 14. Invest in A/B Testing
The best way to understand why users are or aren't converting on your pages is to set up some A/B tests. The information you glean will prove invaluable in your pursuit of increased conversions.
All you need to get started is some A/B testing software.
15. Replace Text With Images
As they say, a picture's worth a thousand words… well, actually 60,000 words to be exact. You see, the brain processes images 60,000 times faster than it does text.
So if you really want your optin to stand out, say more in fewer words. If you can say something with an image, do it.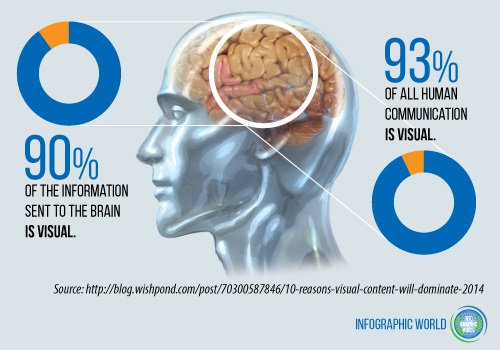 16. Post at the Right Time of Day
There are good and bad times to post on social media. If you want to increase traffic – and thereby enhance your chances of attracting qualified leads – only post during timeframes that make sense.
According to 16 studies, the best time to post to Facebook is 1-4PM late in the week and on weekends: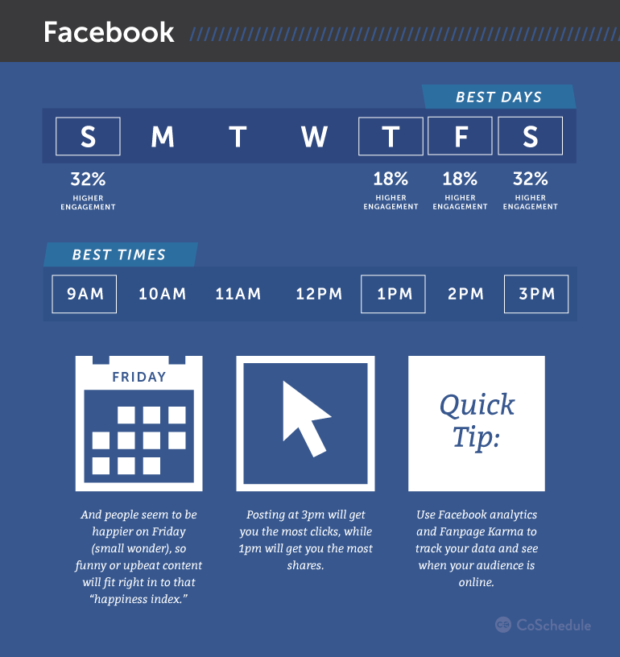 And the best times to tweet are 12-3PM during the workweek (depending on your audience):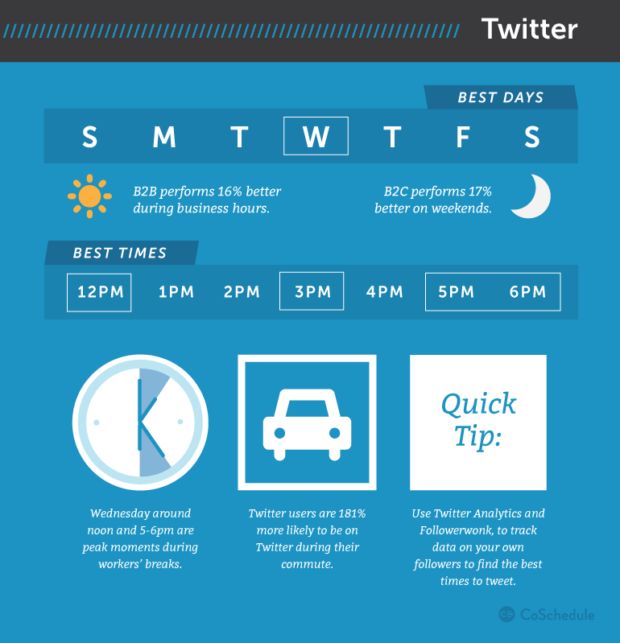 17. Use Statistics and Data Points
Statistics and data points are something else that people tend to put a lot of stock in. Wherever possible, use facts and figures to prove a point.
You can use them to make your blog posts more interesting to read, or you could even use a compilation of statistics or an infographic as a lead magnet.
18. Don't Mention Spam
You may think it makes sense to include a little snippet at the bottom of your signup forms that reads, "100% privacy – we will never spam you!" However, research from Michael Aagard shows this actually reduces conversions by as much as 18 percent.
Instead of using the word "spam", the winning privacy policy said, "We guarantee 100% privacy. Your information will not be shared."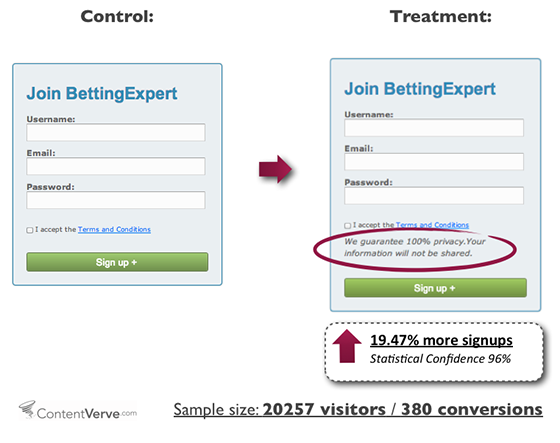 19. Offer a Discount
Who doesn't enjoy a good coupon or discount? You can generate leads from an entirely different subset of your target market simply by presenting a discount as your lead magnet.
But be careful: offering too many discounts can train your visitors into thinking that they don't ever need to pay the full price. When you offer a discount, make sure there is an element of real urgency (e.g. a limited time coupon).
20. Join Communities
To take your list growth to the next level, it's important that you position yourself as a person of authority in your industry. One great option is to join communities – both message boards and social media groups – and comment frequently (suggesting your lead magnet when appropriate).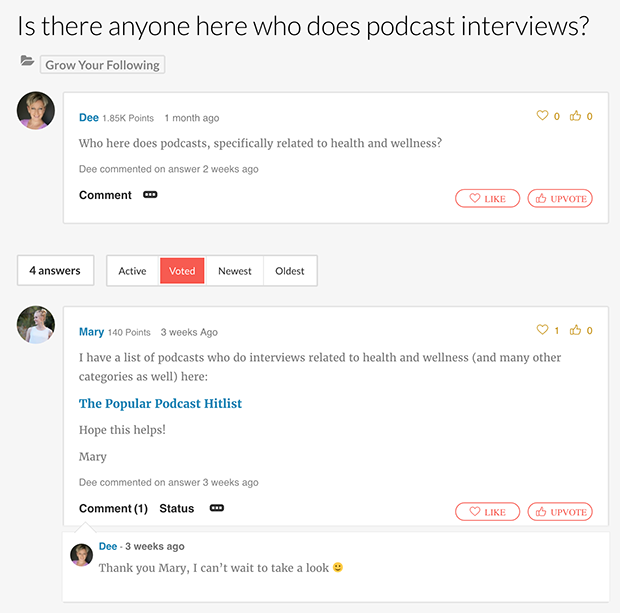 A great platform to start with is Quora. Simply check for a question related to your expertise, and offer up an answer.
21. Use Social Proof
One of the best ways to put visitors at ease on your website and landing pages is by leveraging the power of social proof. People trust their peers and want to know that others approve of the products and services they're considering.
A simple way to do that is by including testimonials below your optin form. Or, you could state how many people have already subscribed.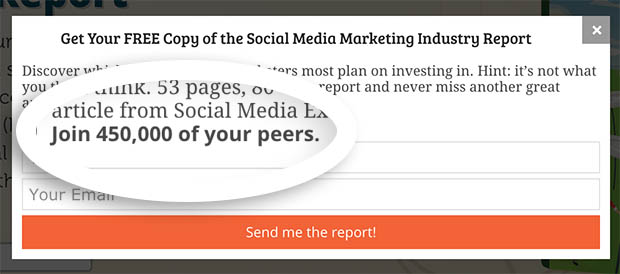 22. Create Your Own Trust Badge
People feel more at ease when they know they can trust a website. If possible, find ways to integrate trust badges onto your website, and near your optin form.
Trust badges are usually used for things like anti-virus programs, HTTPS technology, secure checkout features, and certifications. However, studies show that you can even create your own trust badge and it will still be effective! All you need is a logo to advertise your guarantee.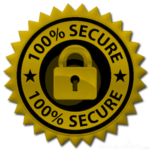 23. Use Calls to Action to Drive Traffic
It may seem like an obvious suggestion, but plenty of marketers forget to do this simple thing: wherever you have inbound links, such as a link on a guest article, make sure to include a compelling call to action.
So instead of saying "visit Jane's website", use a benefit driven call to action such as, "click here to grab Jane's free cheatsheet." (Of course, make sure the link is going to a dedicated optin landing page wherever possible.)
24. Segment Offers by Interest
Not all leads have the exact same interests. You should develop content for each of your different buyer personas.
You can accomplish this using OptinMonster's page level targeting to display specific optin forms to visitors based on their behavior on your site. You can also simply ask your visitors what they want with a multiple choice optin form.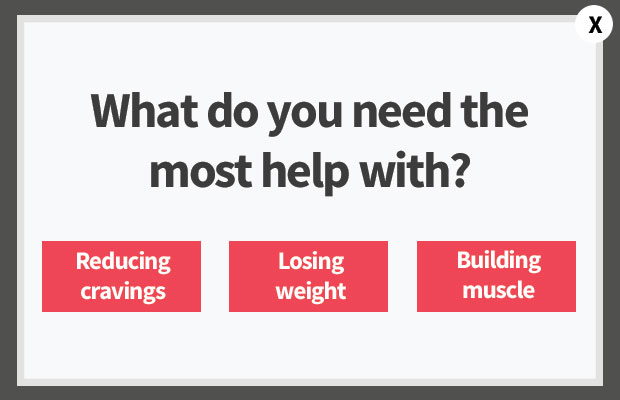 25. Highlight Reviews
Do you have some positive reviews floating around on the internet? Grab some quotes and clips and paste them on your website's testimonial page.
Just don't forget to include a call to action to join your email list somewhere nearby!
26. Offer a Course
One way to accelerate your lead generation is to offer educational content that enlightens them in some area and helps them to achieve a quick win.
One of the best ways to do this is with a free mini course as your lead magnet. Simply create an email autoresponder to drip out the lessons.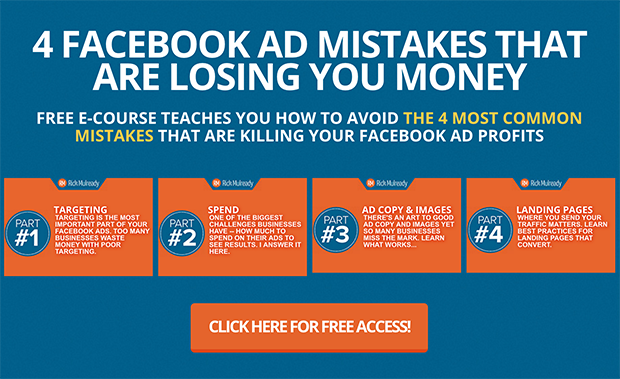 27. Post in Comment Sections
Did you know that you can extract a lot of value from mining blogs in your niche and posting in the comment sections?
Don't be someone that spams comment sections, but do add value. Often, there will be a place to include your website URL so that your name will be linked to it. (To really master the art of blog commenting, check out this ultimate guide.)
28. Launch a Twitter Poll
Twitter polls are a great way to collect information that can then be used to improve your lead generation efforts.
Try launching polls and see what kind of valuable data you can collect that can help you to tweak your optins. You can learn more about Twitter polls here.
29. Offer a Free Trial
Free trials, samples, and giveaways are perfect for getting people excited and allowing them to see what your products and services are all about.
Plus, these are the most highly qualified leads because they have actually raised their hands to let you know that they are interested in your product.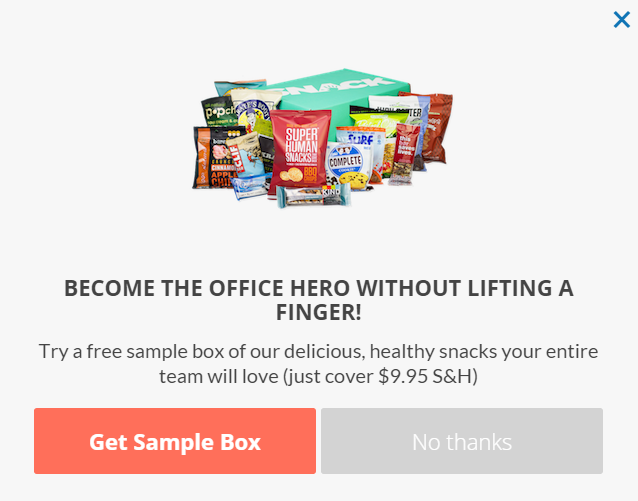 30. Show Your Face
Believe it or not, people really want to see your face. Research shows that photos with faces are 38% more likely to receive Likes and 32% more likely to receive comments on Instagram than photos without faces. That's because our brain is wired to automatically process the emotions in a face.
Include your own face and the faces of the friendly people who work for your company on your website – it'll put your leads at ease.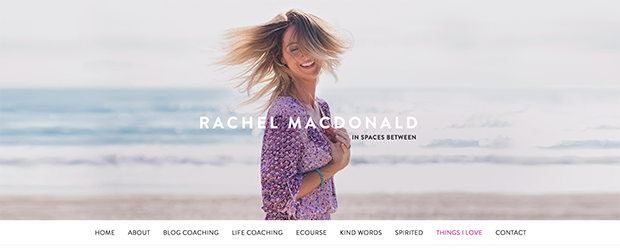 31. Craft Compelling Headlines
One of the single most important aspects of any blog post or lead magnet is the headline. The biggest mistake people make is to spend very little time crafting their headline.
Make sure you're spending an adequate amount of time crafting compelling headlines. They should not be an afterthought!
32. Syndicate Blog Posts
If you're going to take the time to write a blog post, you might as well extract maximum value from it. Try syndicating blog posts through third-party publishers whenever possible.
This way, you'll get double, or even triple the traffic, and double or triple the leads.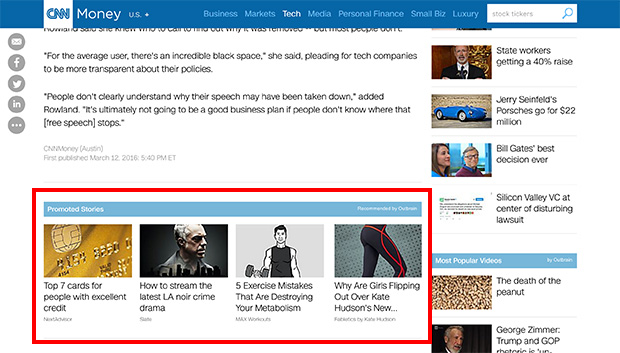 33. Promote Your Tweets
Twitter can be a valuable social media resource, but things move quickly. One option for staying at the top of the newsfeed is to promote your best tweets.
You can use Twitter lead generation cards to make the most of the boost in exposure.
34. Present Irresistible Offers
Finally, the absolute best thing you can do in order to enhance online lead generation is present an irresistible offer. If you make an offer that they can't deny, then you will really stand out among the competition.
So how do you do that? By talking with your existing customers. Get on the phone with them. Get face-to-face with them whenever you can. Ask them questions that will help you to present them with an offer they simply can't resist.
That's it! 34 quick and dirty tricks for online lead generation. I hope this gave you some simple ideas that you can use to bring in some more leads right now. (No more procrastinating!)
Which trick was your favorite? Got a trick up your own sleeve that you'd like to share? Let us know in the comments below!