Did you know that it's 5-10 times more expensive to get a new customer for your eCommerce store than to keep an old one?
In fact, a buyer's 2nd purchase is considered more important than the first one because repeat customers buy up to 67% more products than new ones—already enough reason to convince new customers to see your thank you page a second time, right? ?
But wait, there's more!
Returning customers become brand ambassadors who promote you with the most powerful form of marketing, word-of-mouth, for free!
That's why you should optimise your eCommerce website thank you page, the last point of onsite interaction with a brand new customer, for repeat interaction and sales.
In this article, we'll share 7 fresh ideas to hack your thank you page and start getting loyal brand ambassadors right away.
Hack #1: Make Them Fall In Love With You
Your new customer may have bought from you to satisfy a need but to keep them loyal, you'll need to satisfy a want.
Studies show that people want to use a great product especially when there are equally great values behind it.
If you show your new customer that your core values align they'll be more likely to buy from you time and again, and more likely to move up the relationship ladder into becoming die-hard evangelists too.
Is your brand fun, high-class, charitable? Whatever it is, using it to add value to your thank you page is a great way to connect for building loyalty.
How To Implement This Thank You Page Hack:
1. Share A Bit About Your Company
Take Di Bruno Bros, an eCommerce Culinary store that has perfected their branding with the unique selling point "we really love cheese".
Introducing customers to their "cheese masters" with such fun descriptions and personality immediately after a purchase goes a long way towards creating customer connection and loyalty.
2. Use Video To Show Your Brand Personality
This video by the online store Halloween Costumes is easily one of my favorite thank you page examples.
It's hypervisual (always a winner), it's creative, unique and screams fun, just like the purchase intent of the customer! All in all, it's a great thank you page strategy.
You can easily add a video to your thank you page using a landing page plugin like SeedProd. With the pre-made landing page blocks, simply drag the video block and drop it into place.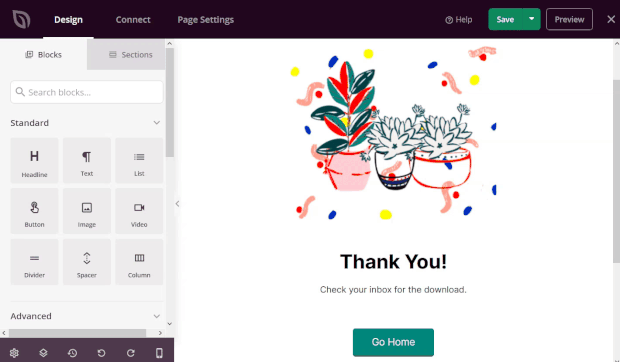 All that's left to do is replace the placeholder video URL with your own video URL.
And getting started with SeedProd is easy; it comes with tons of landing page templates, including thank you page templates, so you can create a page in no time.
For more ways to use video in your marketing strategy, check out these great video marketing tips.
Related Content: In The Best Light: Your Guide To Personal Branding
Hack #2: Kill Buyer's Remorse
One of the fastest ways to stop return business in its tracks is to let customers sit around thinking, "Should I have bought that?" after a purchase.
Because if they begin to move even slightly towards "uh, maybe not," you'll end up with a customer that feels manipulated into buying something they don't want and now has negative feelings about your brand.
You need to kill buyer's remorse before it happens.
It's easy to use thank you pages to kick buyer's remorse to the curb and boost retention by helping your new customer feel good about their purchase and the decision they just made to buy from you.
How To Implement This Thank You Page Hack:
Share Testimonials And Social Proof
If you have big publications or celebrities saying good things about your brand like Markhor Shoes below, try adding them to your thank you page to get rid of buyer's remorse.

Testimonials, especially videos from peers also go a long way.
You can also add social proof using real-time activity from your site using a tool like TrustPulse (you can get started for FREE). TrustPulse shows off the actions taken by actual users and customers on your site using a neat little, customizable popup bubble: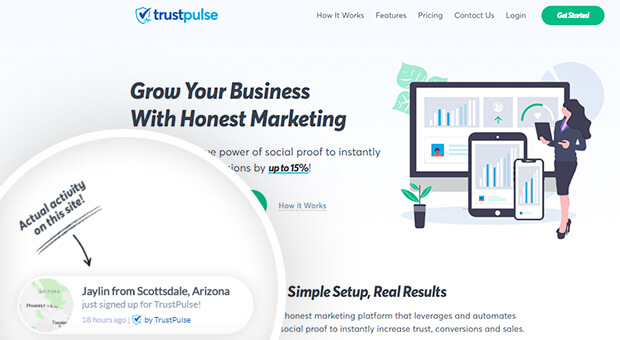 Hack #3: Send Them Scurrying Back Into The Funnel
There's never a better time to sell to a customer than when they've just bought from you.
At that point, they've just progressed from cold or warm to a "hot" lead and they are in buying mode so promote additional offers and increase your average order value before the pocket closes!
But isn't that sleazy marketing?
Actually, it isn't. When done to help your customers make the best choice (not just throwing everything you've got at them) they'll be grateful for your help.
How To Implement This Thank You Page Hack:
1. Share Discounts Or Coupons
Our customer Win In Health used this strategy to increase revenue by 300%.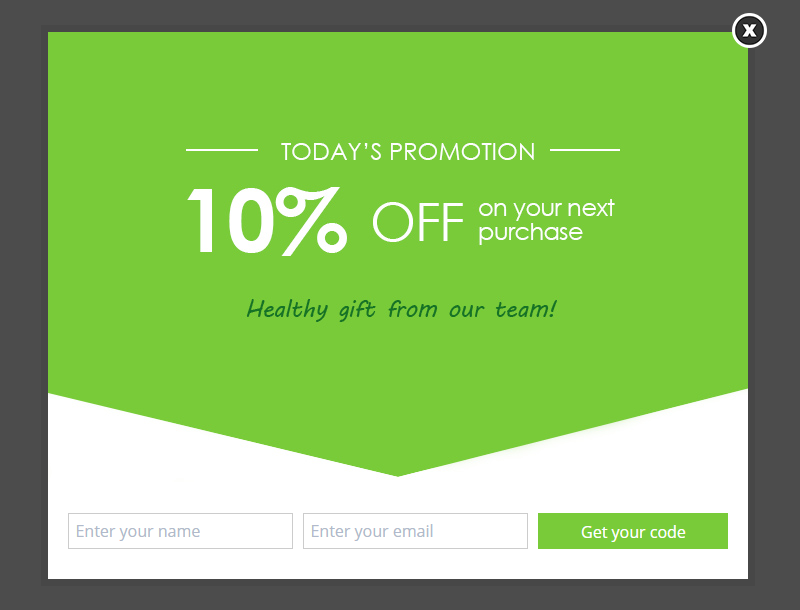 You could pair this hack with a countdown timer for a good dose of FOMO (fear of missing out). OptinMonster makes this super easy to do even without coding skills using our drag and drop builder: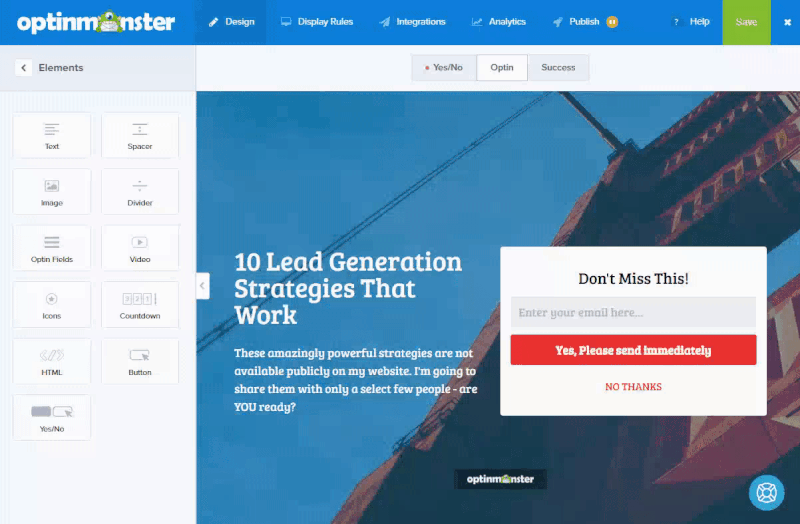 2. Cross-sell (A Complementary Offer)
Amazon reports that up to 35% of their revenue is from cross-selling and it's no surprise.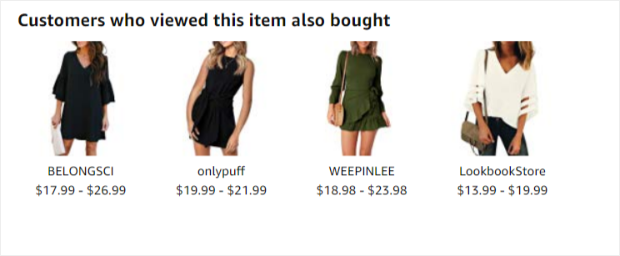 People want to buy what "People also bought" so they don't miss out. Why not implement this powerful eCommerce marketing strategy and start recommending complementary products on your thank you page today.
You can display popular products on your thank you page easily with SeedProd.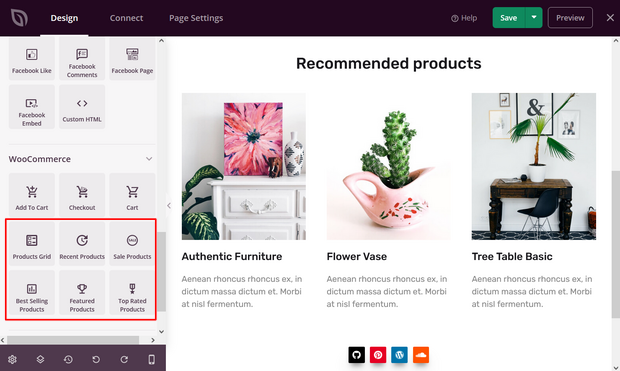 SeedProd offers custom WooCommerce blocks like best-selling products, top-rated products, featured products, and more. Simply drag the block you want and drop it onto your thank you page.
3. Upsell (A Better Version Of The Original)
This is also known as upgrading or, "You may like this even better".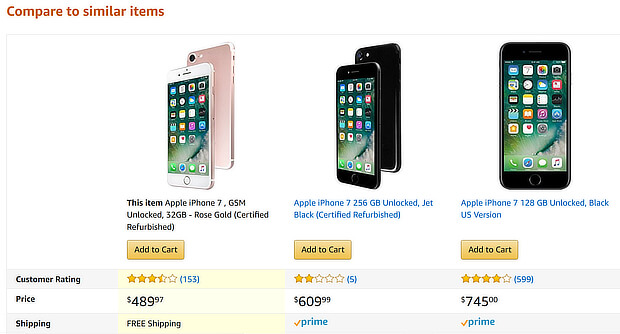 While in cart upsells are more popular for boosting revenue, thank you page upsells are still a huge help for people who want better products, especially when you don't want to risk scaring them off with high prices before the initial purchase.
If you have a higher priced version of the product they just purchased that they may like, try offering them a swap. They'll thank you for helping them get the best option available.
4. Bundle Products
Bundle complementary products together and throw in a discount for the best effect!
Amazon does this very well and you have to agree that it makes for a very compelling offer.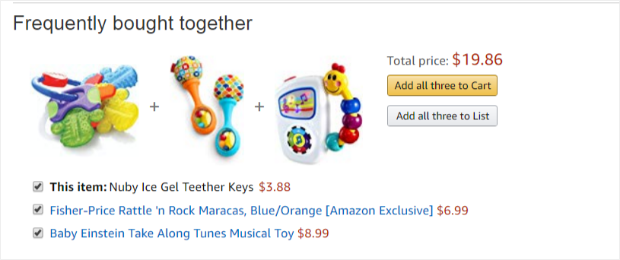 The best part is that this is easy to do when you use the right software (not-so-subtle-hint: OptinMonster). Take a look at some of the awesome ways people use OptinMonster for better conversions.
Hack #4: Make Them Use It To Love It
Getting a lead to buy your great product doesn't mark the end of your interaction with them. If they don't actually use the product, they'll never know how good it truly is and you miss out on a big opportunity: winning over a repeat customer and a brand advocate.
Even worse, what if they're not using it because they don't quite understand how to use it? ?
Scary, yes, but that's why a great thank you page hack for boosting retention rates is to showcase instructional visuals right there on the thank you page.
How To Implement This Thank You Page Hack:
Share Instructional Videos
This is a hack your new customer won't forget in a hurry. By sharing a helpful instructional video to get them using the product immediately, you remove potential confusion and show thoughtfulness the new customer won't forget.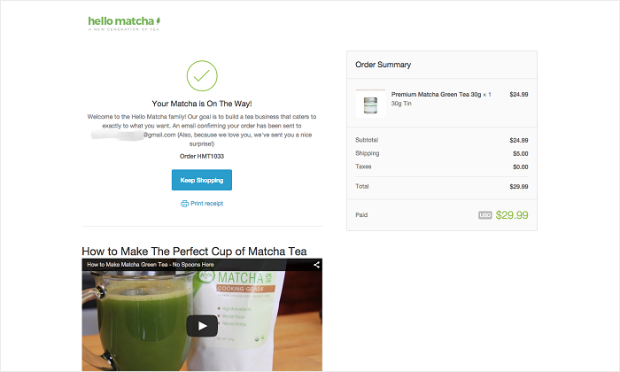 Another option would be to share how the product is changing the lives of your customers using video or text reviews.
If you are having trouble getting customers to leave you the raving reviews your product deserves, take a look at our handy guide to getting customer reviews.
Hack #5: Win Over Resistant Ambassadors With Incentives!
Every eCommerce business should always be on the lookout for ways to recruit brand ambassadors and influencers.
One of the best places to do that is on the thank you page.
Chances are your new customer is still super excited about their purchase so why not get them to share your products with their friends? You get brand awareness and more sales.
How To Implement This Thank You Page Hack:
1. Incentivize Sharing
Simply asking people to share won't always cut it. Instead, create a giveaway and ask customers to share or refer a friend for a chance to win a prize.
If you use SeedProd to create your thank you page, you can easily embed a giveaway widget, like the one below: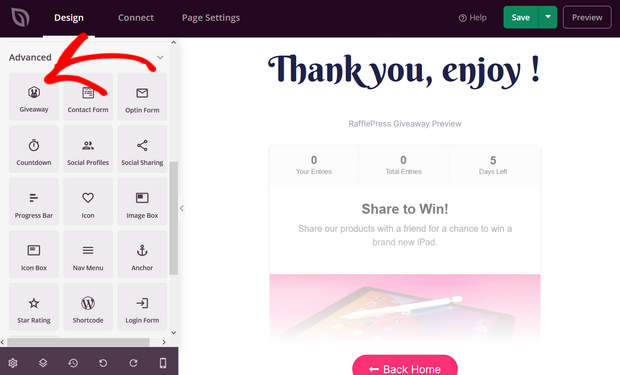 SeedProd seamlessly integrates with RafflePress, the best WordPress giveaway plugin, so you can reward users with extra contest entries for sharing.
Works like a charm!
2. Incentivize Another Purchase With A Donation To Charity
Donations increase sales.
They make the brand appear more socially responsible and consequently higher quality, and they make the buyer feel like they are part of something bigger.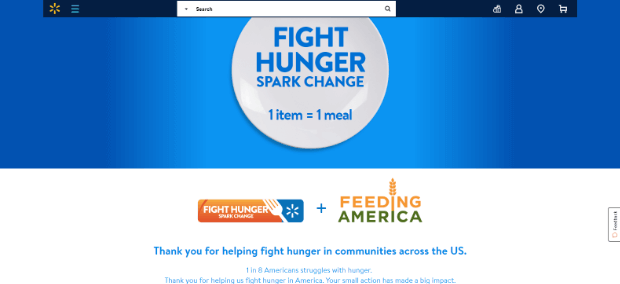 You'll agree it's smart to use this opportunity to both make a repeat sale and give back to your favorite charity at the same time.
Hack #6: Be The "Caring Company"
Research shows that 68% of customers will leave a company if they don't think it cares about them.
You should show your visitors that you care about them throughout the entire lead nurturing process, and the thank you page is a great way to start customers off letting them know that nothing has changed just because you have their money.
They'll leave feeling they've finally found the right brand and will come back again.
How To Implement This Thank You Page Hack:
1. Share Relevant Articles With Them
Using OptinMonster's behaviour tracking features you'll be able to share some articles, reports or whitepaper they may enjoy. That way they'll know it's not just about the sale.
You can even go ahead and ask directly, using "conversations" to build loyalty. Take a look at this innovative thank you page UI (user interface) from ChefSteps, for example.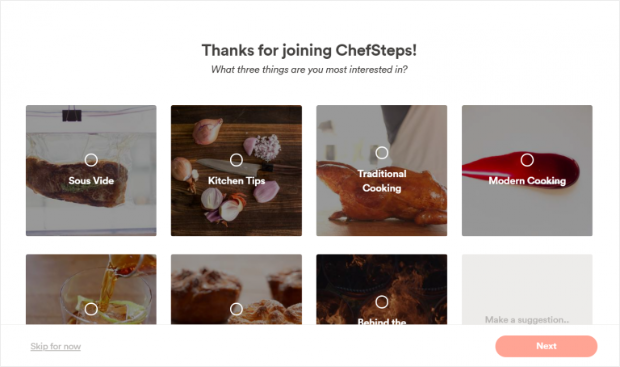 After you've made your choice you are presented with recommendations. It's a great way to hack your thank your page and build loyalty with your customer.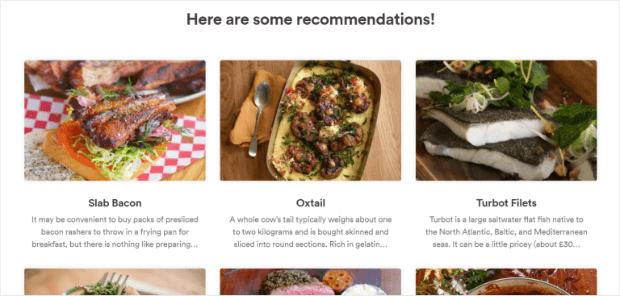 2. Survey Them
Most people actually enjoy surveys and want to share their opinion because it makes them feel like they have a say in brand decisions, so definitely be sure to hit your visitors and customers up for their opinions!
The best part, they will come back for a repeat purchase if only to confirm that you implemented their tip.
The key is to do it right by asking very little of them and doing it progressively. A big form all at once is a no-no.
Kennedy Blue, an OptinMonster customer, was able to gain valuable feedback from 7% of abandoning shoppers by using this exit-intent® popup survey on their checkout page: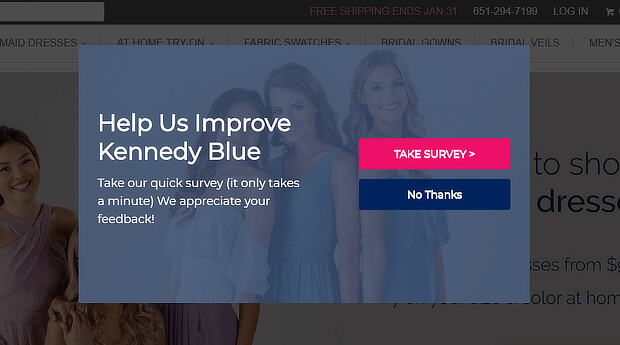 3. Implement A Chatbot
Think of it as an onboarding process or killer customer support for your new customer and add a chatbot to your thank you page using OptinMonster's chatbot feature.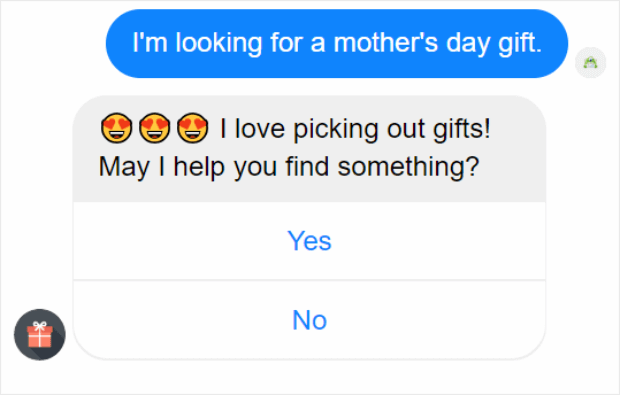 Hack #7: Make Them Sign Up For Remarketing
In business, out of sight is out of mind so another great thank you page hack is to encourage email sign ups and social follows so that you have a way to reach them in future.
How To Implement This Thank You Page Hack:
1. Incentivize Social Media Follows
Now is a good time to ask them to follow you on social, but you'll have to be creative about it.
Pottery Barn promises an irresistible reason to follow; for the chance to get products at up to 75% off in an upcoming sale, no one wants to miss that.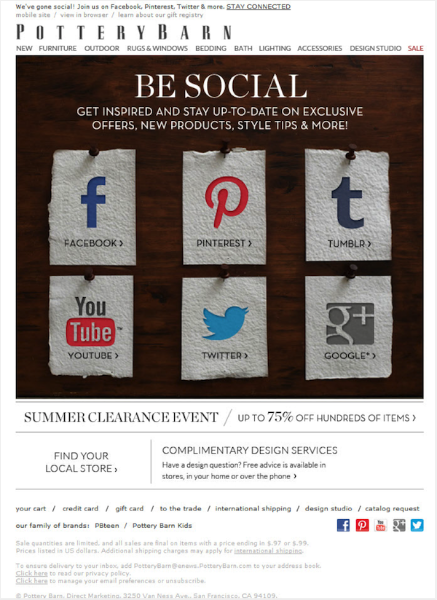 3. Incentivize Signup With Deals
People love deals and it makes a perfect thank you page hack for lead nurturing. Make them sign in for remarketing by hinting an upcoming deal. See how Amazon does it below.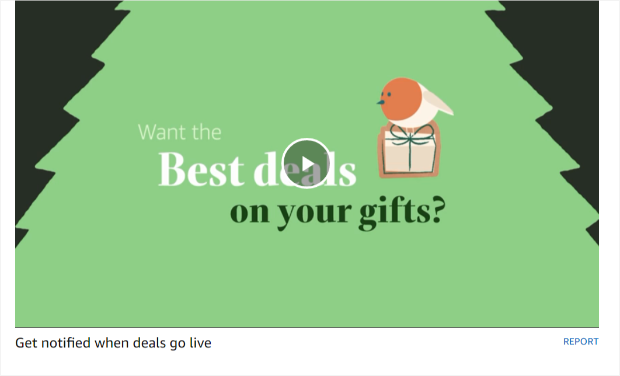 Use this hack on your "out of stock" pages too for double effect!
4. Coupon Codes Free Shipping And Discounts
This is one thank you page hack nobody can seem to resist. When someone is already interested enough in your brand to take action, they'll definitely sign up for discounts and coupons.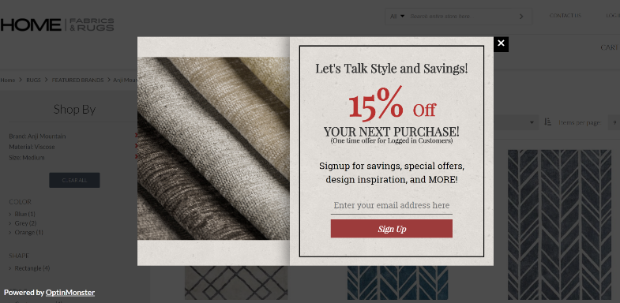 Learn how to create a popup coupon on your thank you pages with OptinMonster.
Or, if you want to gamify the popup experience, use our Spin-to-win feature (requires a Growth plan).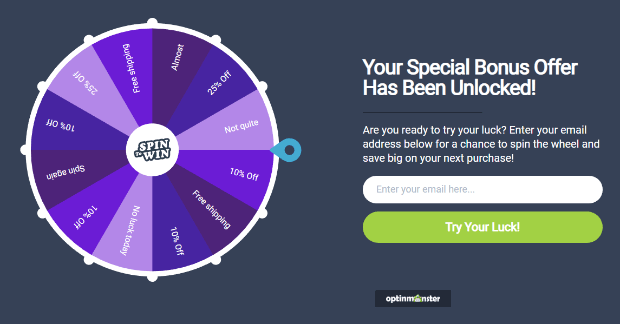 Adding a coupon wheel is super easy—just check out this spin-to-win tutorial.
5. Push Membership Signups
Thrive Market promotes membership signups over everything else.
Treat your new customer to a VIP experience and promote your membership offer immediately after signup.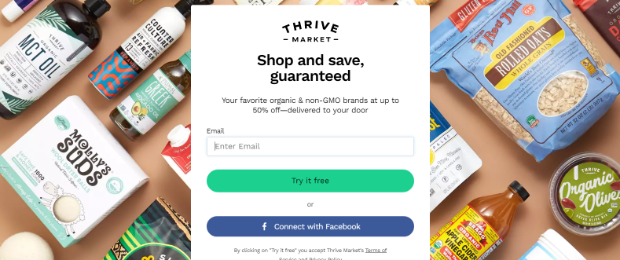 There you have it! All 7 eCommerce thank you page optimization hacks you can implement today to boost retention and conversions, and win loyal brand ambassadors.
Which thank you page hacks will you be implementing? Let us know in the comments and don't forget, OptinMonster is the most trusted—and best—conversion rate optimization plugin in the world, we'd love to see you try it out with these tips.