You know that old saying, "Knowledge is power?"
Yeah… so it turns out that's wrong. When it comes to eCommerce, knowledge isn't power; knowledge is profit.
And that's exactly why you need to be using customer surveys in your marketing strategy. Surveys allow you to engage with and learn about your audience. The more information you have, the better you can serve your clients and, consequently, increase your overall revenue.
So, today, we'll be exploring 4 survey best practices to help you create surveys in a way that encourages users to actually take them. More specifically, we'll look at:
What we mean by "survey best practices" and why they matter
Four specific survey best practices you need for higher completion rates
The best tools for building your survey
What Are Survey Best Practices and Why Do They Matter?
You probably remember taking standardized tests like the SATs back in high school. If you're like most people, these exams made you develop a natural hate for all things multiple-choice (not to mention how you've vowed to never use a No. 2 pencil again).
So it's no wonder some merchants are wary of using surveys. After all, giving your visitors more test-like paperwork is never a good conversion strategy, right?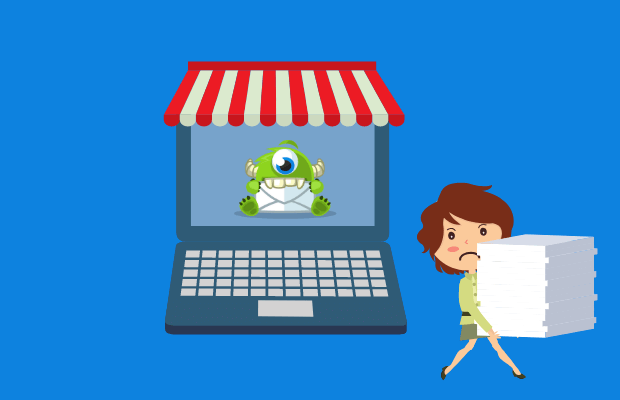 Right.
But here's the thing: surveys aren't tests, or at least they shouldn't be if made correctly.
What's the difference?
Tests are made to assess knowledge and contain wrong answers in their responses. Surveys, on the other hand, are an open invitation to join a conversation.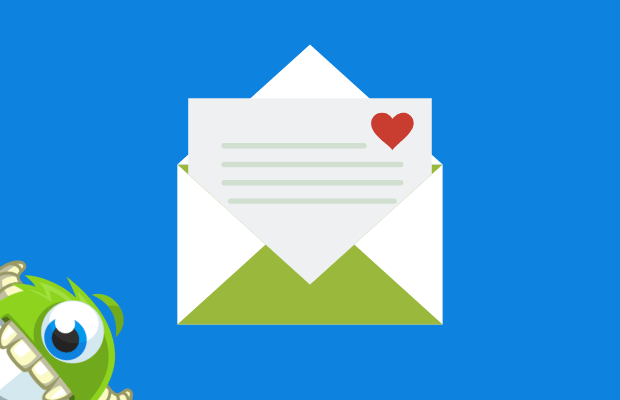 Plus, there are no wrong answers in a survey because you can learn something about your client regardless of which response they choose.
The trick lies in creating a survey that people actually want to take. That's why you need to master some of the basic skills that go into survey creation. By implementing just a few of these survey best practices, you can increase your completion rate, easily grow your email list, and get way more conversions for your site.
But most of all, with all the data you collect, you'll have more insight on how to better serve your customers in the future!
So let's check out four survey best practices when creating a survey.
Survey Best Practices: 4 Tips to Live By
1. Clearly define your goal: The obvious starting point for creating any survey is figuring out specifically what you want to know, emphasis on the term "specifically." Ask yourself, "What would I like to learn about my customers with this survey and will that knowledge help me in a concrete way?"
Consider this hypothetical goal, for example: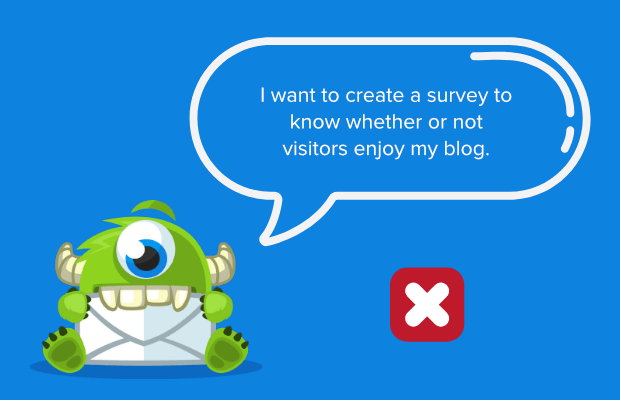 At first glance, this seems like it would be a reasonable goal for a survey. But the problem is that there is no response which would help you create a concrete strategy for improvement. If your survey reveals that your visitors love your blog, great!
But now what?
Since you don't know what they specifically love about it or what kind of content they're drawn to, you have no way of planning future posts to ensure your readers continue to love your content (and the same can be said if your survey reveals they hate your writing, too).
But take the same goal and reword it to something more concrete: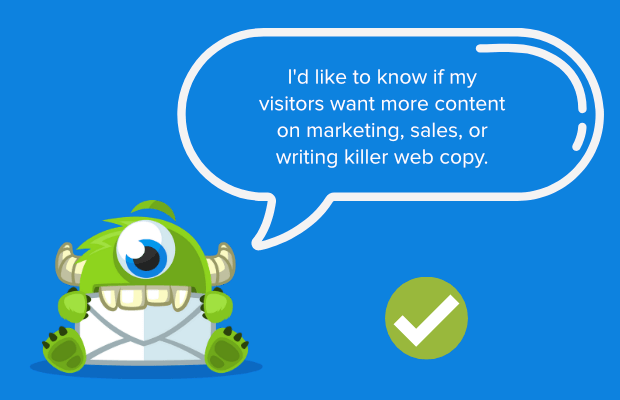 Now you're on your way to writing a survey with a tangible purpose that will give you data you can actually use!
Interested in learning how to create the best content that keeps your visitors engaged and coming back for more? Check out our content marketing guide for everything you need.
2. Keep surveys short: This is by far one of the biggest mistakes merchants make when designing a survey. Your visitors likely don't have the time (or patience) to fill out a 30-minute form. Once you have your specific goal, you should be designing your survey to get the data you need as quickly as possible.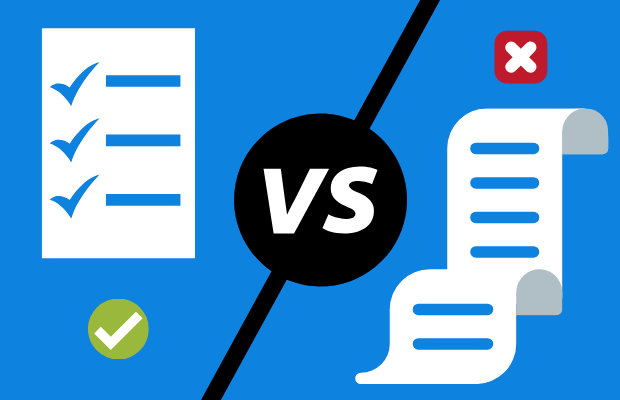 Unfortunately, there's no clear cut rule for this, but as a general guideline, your survey shouldn't take more than 5 minutes to fill out. That (roughly) translates to 10 multiple-choice questions. If you have different response types (where people need to type in their answers), you're looking at 3-5 questions max.
If you're having difficulty keeping your test short, you may be trying to squeeze too much into one survey. This may be a sign that your survey objective still isn't specific enough.
3. Decide on the most useful type of question to reach your goal: There are two types of questions: closed-ended and open-ended questions. As you can imagine, each of these has a unique set of benefits and drawbacks.
Closed-Ended Questions
Closed-ended questions provide all the response options a user can choose. They typically come in the form of multiple-choice, true/false, or any other "check the box" style response.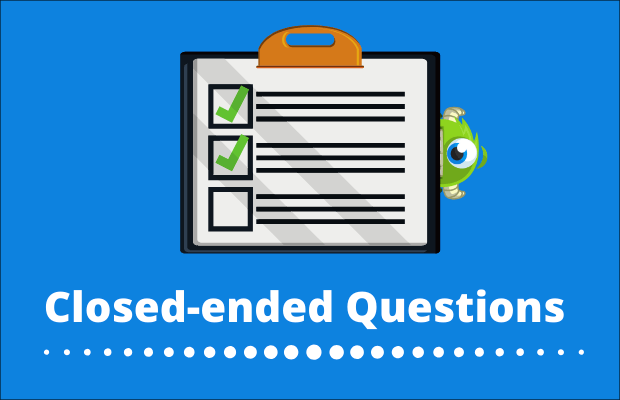 Advantages: Great for gathering simple quantitative data on black and white issues.
Disadvantages: Doesn't allow for much complexity in responses. Plus, if users don't see a response they agree with, they may leave the survey altogether.
Open-Ended Questions
Open-ended questions ask the user to respond in their own words.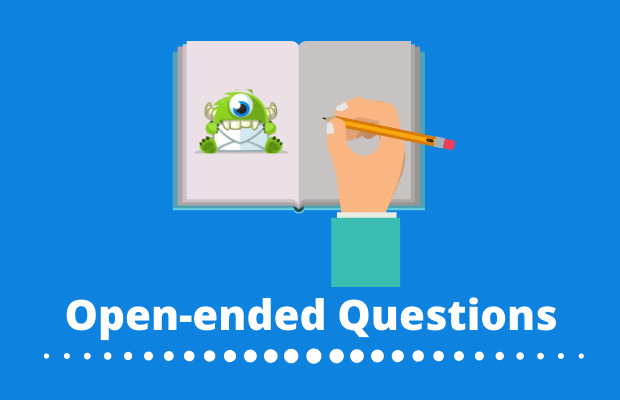 Advantages: Allows users to express themselves in a more detailed way and can lead to richer, more complex data.
Disadvantages: Can be tedious for users to fill out leading to a lower completion rate.
The type of questions you ultimately choose should correspond with your specific goal but here's a good rule of thumb:
If you want to know how a user feels about something, use open-ended questions; if you want to know what a user thinks about something, use closed-ended questions.
So if you'd like to know what your users think of your overall customer service, you'd go with a closed-ended question. If you want to know specifically what they like/dislike about their customer service experience, you can use open-ended questions.
Pro TipIf your survey has open-ended questions, you can turn them into a game-like challenge to increase completion rates. Rather than saying, "Tell me what you like about this product," you could say "tell me what you like about this product in 10 words or less." Encouraging brevity also helps because it reminds users your survey isn't asking for too much of their time.
4. Incentivize your survey: One way that you can encourage users to take your survey is to add an incentive. In the same way that you give out free content/products to capture emails without being pushy, you can give out items or information to gather responses.
Here are a few ways you can do that (that don't involve a big budget):
eBooks
Give out an eBook in exchange for someone taking a survey.
Writing an eBook is a great way to reward people for responding to your survey. Plus, eBooks don't need to be complicated! Check out how to avoid the most common mistakes when writing your first eBook.
Contests
Allow people to enter a contest if they complete your survey.
Just like you see raffles or giveaway contests at various charity events, you can run your own online contest. The cost of entry? Completing your survey (and this is also a great way to grow your email list). Not sure how? Here are the 9 best online giveaway tools to use (including our top recommendation, RafflePress, that we'll talk about more later).
Discounts
Offer a subscription discount for taking a survey.
Offering a discount on your product can be a great way to say "thank you" to those who took the time to fill out your survey. Plus, it can lead to higher conversions!
Show the Results
Reveal the results!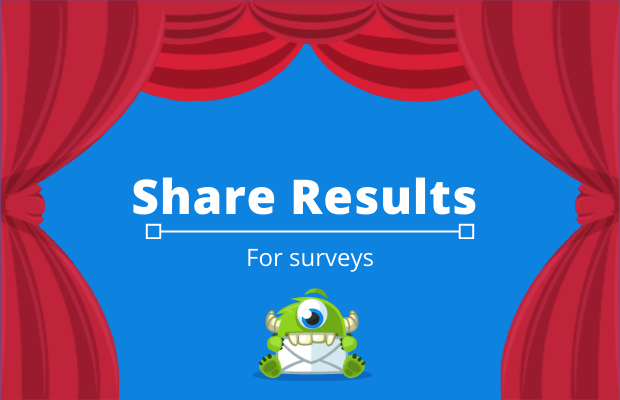 Believe it or not, some of your customers may be as curious about your results as you are. If you think your audience would like to know about the results of the survey, you can use that information as leverage for a higher completion rate. All you need to do is promise that you will write a blog and/or email with the results when the survey has been completed.
How to Create a Survey: Using the Right Tools for the Job
Ok, so you're convinced. You totally see the value of creating a survey to learn more about your customers. Now you just need to know where to start.
Fortunately, you've got plenty of great options to choose from. Here are two of the most efficient ways to create a WordPress survey that your users will love:
1. Surveys with WordPress Plugins:
If you want to build a survey that's effective, efficient, and easy to make, you can use one of the many plugins designed for just that. While there are a lot to choose from, here are three of our top picks: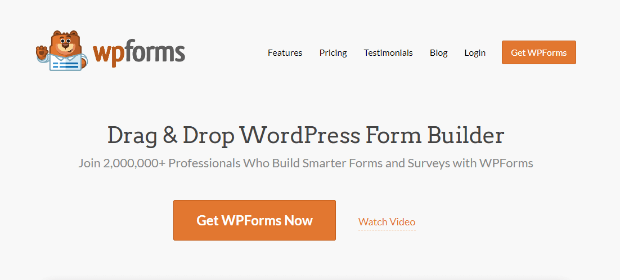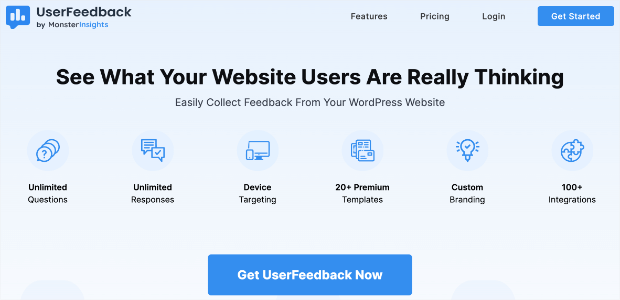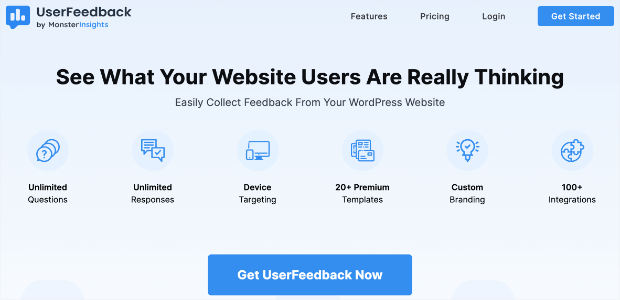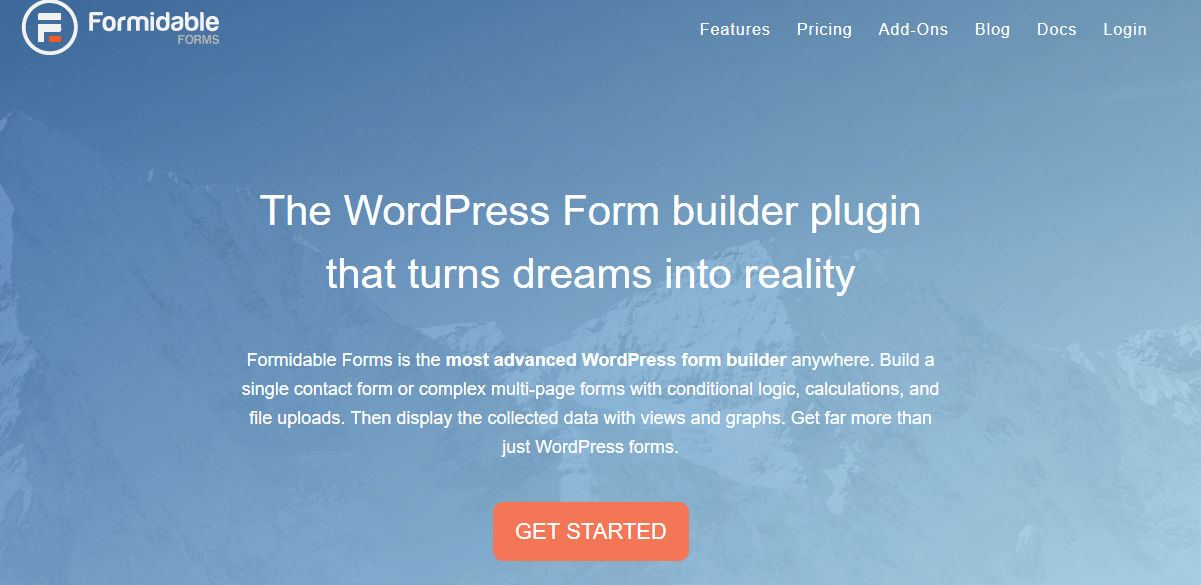 These plugins not only make your surveys look great, but they're also easy for your clients to use (and even easier for you to make).
Oh, and they allow you to track the results! That means you can keep your responses organized and export them to a spreadsheet for your team to analyze. Or you can even convert the answers to a visible graph and display them on your website.
Not sure how to choose the survey plugin for your site? Check out Best Online Survey Software for Small Businesses to find the right fit.
2. Turn your survey into a popup via OptinMonster: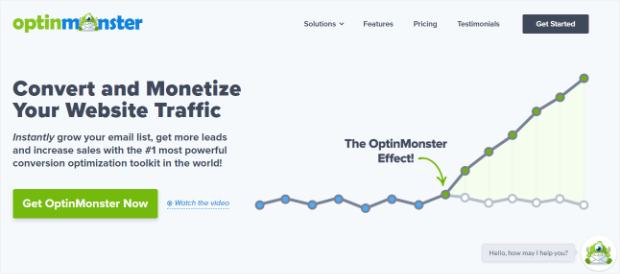 Using a combination of WPForms and OptinMonster (the best WordPress popup plugin), you can design a sleek survey to learn more about your customers and how they're interacting with your site. Turning your survey into a popup yields loads of benefits, such as:
Learn how your customers are interacting with your site
Get real-time feedback from your visitors to develop better conversion strategies
Increase potential conversions by interacting with customers before they leave your site
Grow your email list
Gain insight into your customers' attitudes, beliefs, and problems for a stronger marketing strategy
At the end of the day, a popup survey can literally be the difference between a visitor leaving your site forever or becoming a lifelong paying customer.
Interested but not super tech-savvy? No worries!
Here's a tutorial on how to combine WPForms and OptinMonster to have a killer survey up and running in minutes.
**Bonus Tip**
Earlier we mentioned that it can be a good idea to add an incentive for your users to take your survey. One great tool to do this is RafflePress, a WordPress giveaway plugin designed to help you increase traffic, grow your email list, and gain more social media followers.

BUT, it can also be a great tool for getting surveys and it's super easy to use. All you need to do is create a giveaway campaign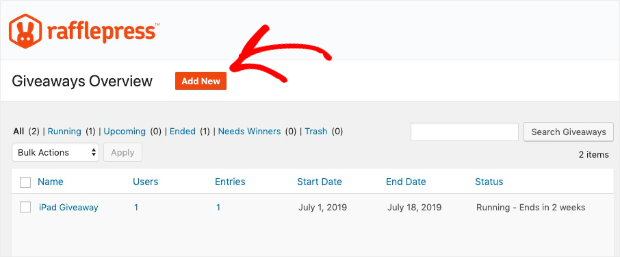 and add actions, a task that users can complete for entries to your giveaway contest.

Fortunately, one of these actions includes polls and surveys. That means that you can add your survey to any giveaway campaign!

And that's all, folks!
We just went over 4 crucial survey best practices and the tools you need to get a survey up and running on your site in minutes. You're now ready to collect user responses, track your data, implement your changes, and increase your annual profits.
For more tips and tutorials, be sure to follow us on YouTube, Twitter, and Facebook!