Did you know that using a popup based on location can boost your sales and conversions, even if you aren't a local business?
Location-based marketing, or geotargeting, is wildly successful for small, local business. This type of marketing is a no-brainer for companies with physical locations like restaurants, retail shops, and service providers.
But what about eCommerce companies without a physical location? Or, larger corporations with global reach? Does marketing based on location still make sense?
Yes. In fact, a recent study of location data use by Factual found that more than 80% of marketers use location-based data to personalize the customer experience and have gotten excellent results: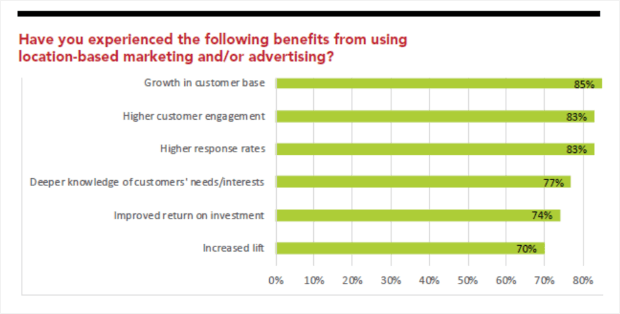 In this tutorial, we're going to show you how to create a popup based on location to boost sales and conversions.
Before we get into that, let's take a look at what geotargeting and geolocation marketing is, as well as the benefits.
What Is Geotargeting?
Geotargeting simply means that you're providing custom content to visitors based on their location.
This doesn't have to mean getting all the way down to the local level. Larger companies or those with an online-only presence can use it in other ways. You can use geotargeting to do regional outreach, planning and promoting virtual events, and to learn more about your customers, for starters.
The important things to remember are that you are providing different content that is location specific.
Why Use Geotargeting?
Location can tell you a lot more about a target customer than just their geographic location. If you know your audience's location you can make certain assumptions about their wants, needs, and interests.
For example, a store like REI can use geotargeting to ensure that customers in Australia don't see ads for winter coats in January.
Using geotargeting to show specific content based on location is just one, very basic example. Let's take a look at some more reasons you might want to use geotargeting.
1. Include or Exclude Locations Based on Features or Services
Lifestyle brand Sportique ships their products all over the world. In Francisco, though, they offer local delivery through UberRush.
Sportique uses geolocation targeting to show a separate popup to site visitors from San Francisco, encouraging them to choose UberRush delivery at checkout.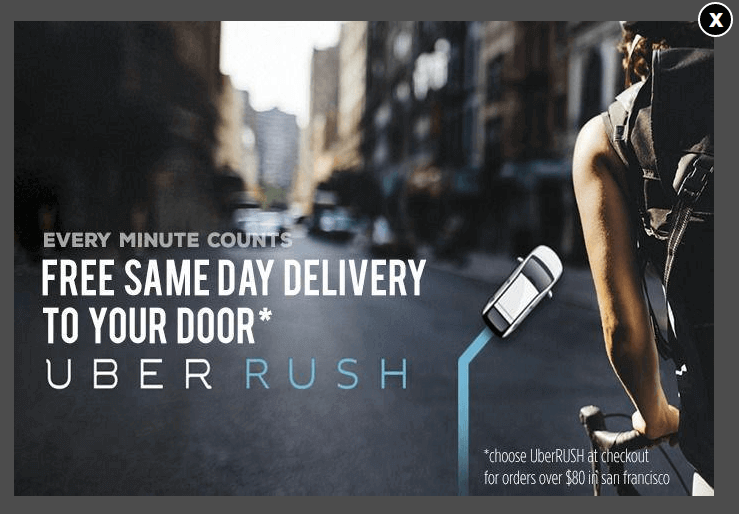 Small things like this can make a big difference when it comes to creating loyalty as a local brand when you're actually a global company.
Check out our case study of the brand to read more about their success.
2. Address Barriers to Buying
Skates.co.uk, a family-owned skate shop in the UK uses geotargeting to target a user's country, assuring visitors from other countries that their orders would still get to them quickly.
To make sure they were targeting the right companies they took a look at where visitors to their site were coming from. Then, they created targeted campaigns to reach those customers.
Here is the popup targeted to display only to visitors from France: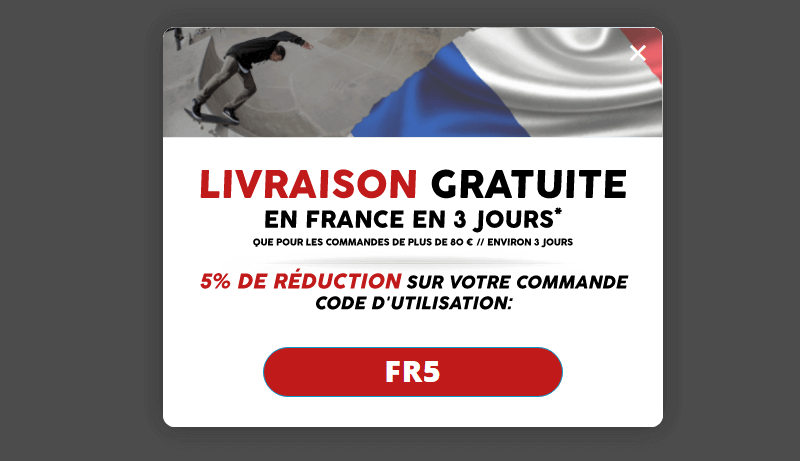 Shipping can be a big sticking point for eCommerce buyers. By addressing the issue directly, Skates.co.uk was able to add £2000 revenue per day during the holiday season and even saw bounce rates decrease after adding these optins.
3. Target Visitor's Location to Offer the Right Product
America's Professor sells insurance license classes to help guide people through the complicated process of obtaining a license. They're a national company and since every state in the US has its own requirements and exams for insurance licensing, it's important that America's Professor gets its visitors to the right class for the state they're in.
To do this, they use a popup with exit-intent that appears as the reader is about to leave the site. The popup targets readers based on their location to guide them to the location-specific materials they need.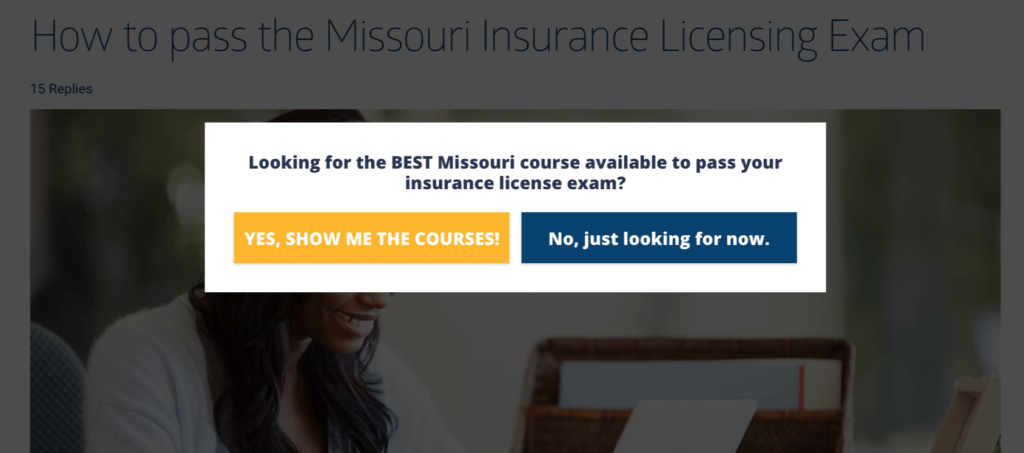 This type of geotargeting can make sure that your readers are getting to the content that they need while also furthering establishing you as an authority on the topic. For America's Professor, this turned into a 9.5% boost to revenues.
As you can see, there are many ways to use geotargeting to connect with potential customers and you don't need a special WordPress plugin for geolocation to do it.
To start using geotargeting on your own site, create a popup based on location with OptinMonster.
How to Create a Popup Based on Location
First, you need to have a campaign created. Our drag and drop builder makes it super easy to build your campaign exactly the way you want.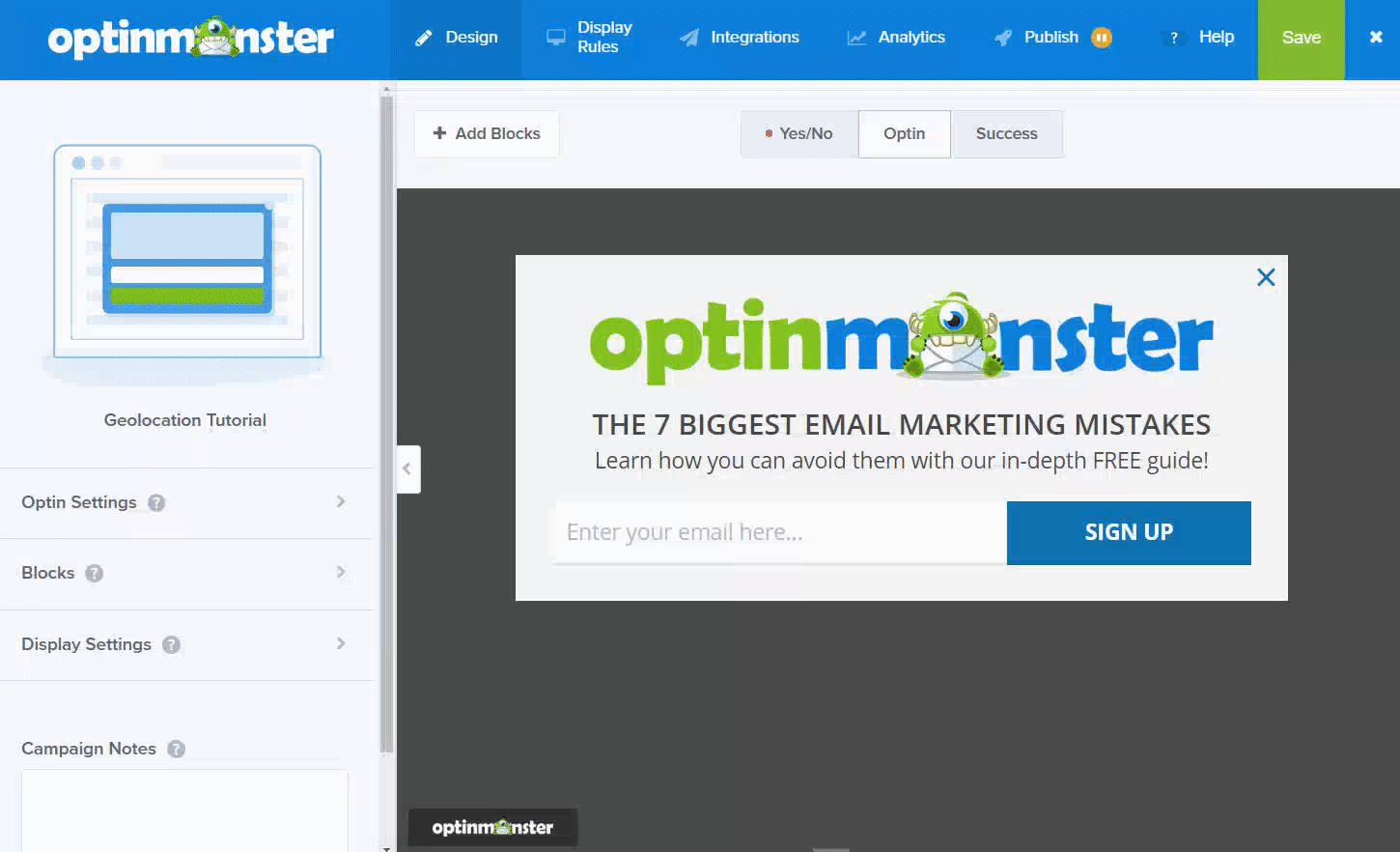 Head over to our Getting Started documentation for steps to create a campaign.
Once you have your campaign created, go to the Display Rules tab.

By default, your campaign will have 2 display rules set:
Time on page is 5 seconds
Will appear on any page
We'll want to change the first rule based on the user's physical location. To do so, click on the first display rule (time on page) to pull up the display rule menu. Locate and click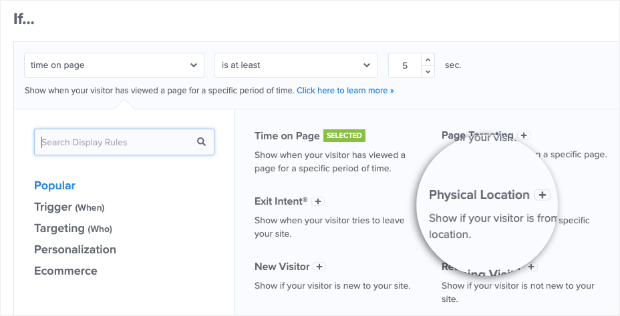 You can set your display rule to target visitors whose location is/is not a particular location, and you have the option to include or exclude visitors in an EU country.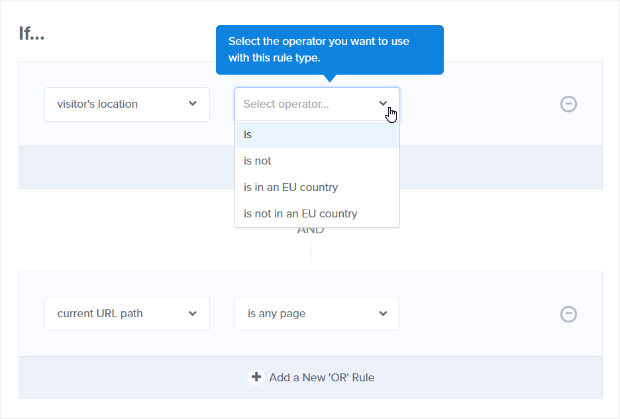 We're going to set our rule to visitor's location is West Palm Beach, FL and then click Validate.

After you click Validate another screen will popup with a listing of the locations matching the location you entered. Click the location you want.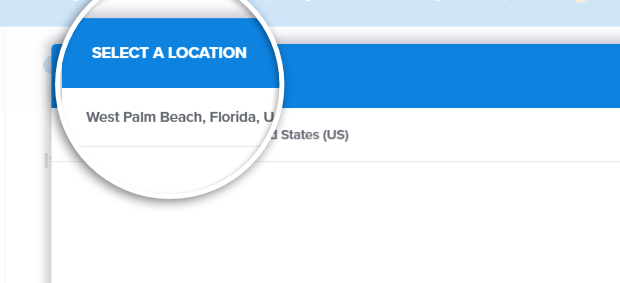 Display Rules are great tools to make your popups targeted and engaging. To learn more, check out our documentation.
For now, we're going to just leave the display rules alone and click Next Step.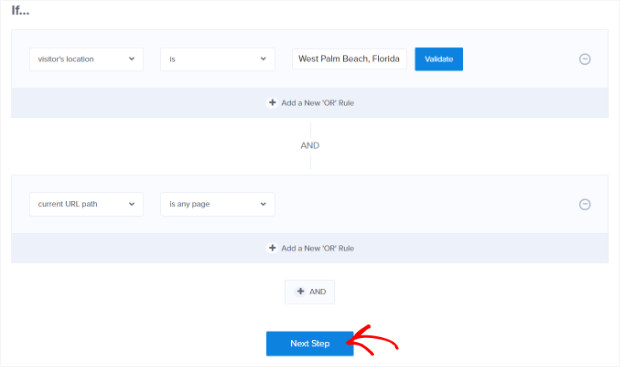 Select the campaign view you want to show. We'll go with the Optin View and click Next Step.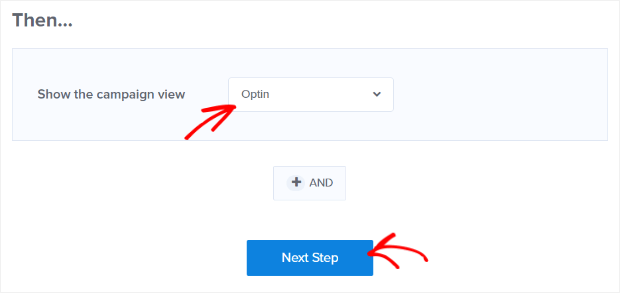 The Summary is a perfect time to check your rules and make sure that everything is set up the way you want it. Then, click Save.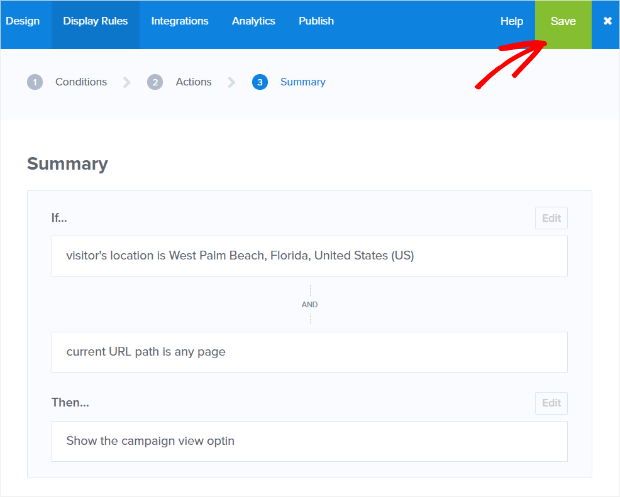 That's it! Now you know how to add geotargeting to your campaigns and have a few great ideas to try out on your own site.
Looking for more about geolocation marketing? Have a look at this post that helps you reach the right audience and boost conversions.
Hey, guess what? OptinMonster has geolocation and more. You should join us today.