With all the eCommerce business challenges faced by your online business, how do you find the best solutions? In this post, we're going to share solutions to 7 common online business problems so you can identify them, fix them, and get back to running your business.
Problem #1: Online Identity Verification
When someone visits your website, how do you know if that person is genuinely interested? Are they entering their real name and contact information? For all you know, all of the information they enter could be fake.
If you don't use online identity verification, it's difficult to tell the difference.
Solution:
Take steps to verify customer information and ensure the information isn't false.
You can use software solutions such as LexisNexis that can identify fraudulent attempts. LexisNexis quickly verifies identifies and uses multi-layered authentication for fraud control. Some of its top features include electronic identity verification, SSN verification, instant authentication, and identity checks. Overcome these eCommerce business challenges by staying a step ahead of the hackers.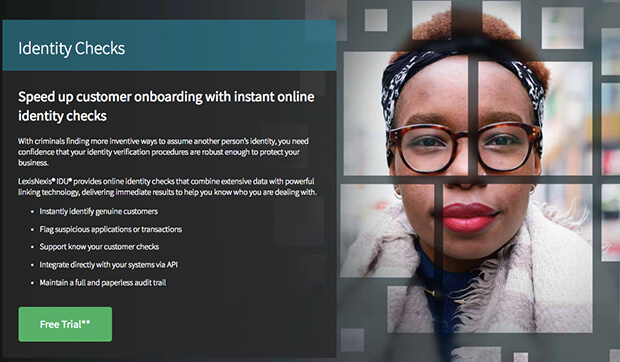 This way, you can control fraud attempts without sacrificing a positive customer service experience.
Related Content: You may be in a situation where you don't need your customers' identity, but you do need to verify their age for adult content or products. Check out this guide on how to add age verification to websites in under 10 minutes.
Problem #2: Competitor Analysis
In the super competitive eCommerce business world, there are many competitors offering similar products and services. So, how do you set yourself apart?
For example, let's take a look at Etsy, an eCommerce website that sells handmade or unique items.
A quick search for "2019 calendar" shows 31,208 results!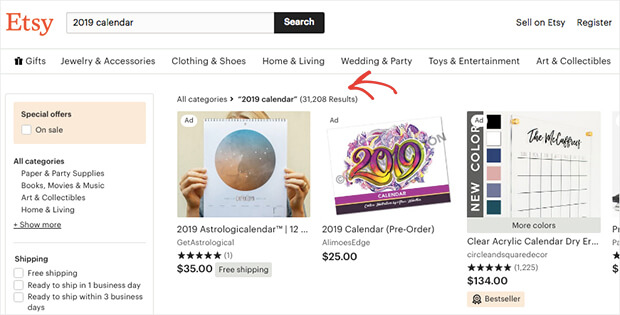 With so many shops offering similar products, you'll need to figure out how to stand out from the competition.
Solution:
Conduct thorough competitor analysis to find out what products your competitors are offering, and how much they're selling it for. What platforms are they using to connect with customers? How are they generating leads? Do they have any promotions going on?
Figure out what products are high in demand and remove or deprioritize the ones that aren't. Offer exceptional customer service to set your business apart.
Problem #3: Customer Loyalty
Did you know that it can cost up to 5 times more to acquire a new customer than retaining an existing one?
Or that the success rate of selling to a current customer is 60-70% compared to only 5-20% success rate of selling to a new customer?
And that's why maintaining customer loyalty is so important.
Solution:
To maintain customer loyalty, you MUST provide excellent customer service. Create positive experiences for your customers so they trust you. After all, if your customers are happy, it's likely they'll purchase from you again.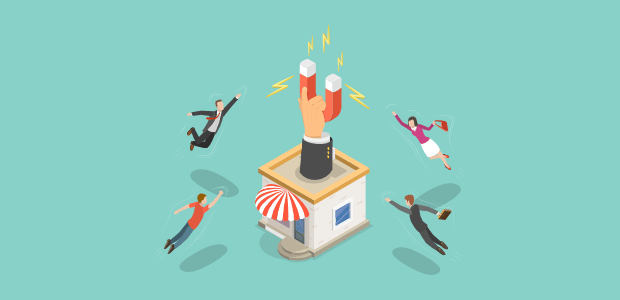 Here are a few tips to maintain customer loyalty:
Be transparent. Display address, phone numbers, and contact information on your website. Make sure it's easy for customers to find.
Blog regularly. Why? Because people trust blogs. It gives a human angle to your business, and help sets you apart from your competitors.
Send emails. Many customers prefer email as their preferred choice of business communication. With optin tools such as exit-intent, you can easily capture emails and connect with your customers. You can even personalize your popups with customer names to make visitors feel welcomed.
Problem #4: Product Return and Refund Policies
According to ComScore, more than 60% of online shoppers say that they look at a retailer's return policy before making a purchase. And, 2 in 5 customers said they abandoned shopping carts because of delivery dates. ?
That's not all.
ComScore also found that about half of online shoppers weren't willing to wait more than 5 days for delivery.
In another research, data shows that 89% of online shoppers have made a return in the past 3 years and  77% of those returns come from repeat customers.
This tells us that product return and refund policy is important to customers and that means it should be important to you.
REI, Nordstrom, and Costco are great examples of businesses that overcame these eCommerce business challenges. Well-known for their excellent return policies, they give customers peace of mind knowing that they can easily return products they aren't fully satisfied with.
Solution:
Never hide or try to trick customers about your return policy. Be transparent and make sure customers can easily find details about the return process. Make sure the policy is easily accessible on your website, and include FAQs to make things easier for your customer to understand. And finally, avoid words that are difficult to understand.
Nordstrom lets customers know how easy it is to make a return in just a few words.

Don't forget to include details so customers will know exactly what to expect. Done right, and you can even win a loyal customer.
Problem #5: Price and Shipping
Remember our 2019 calendar example earlier from Etsy?
Although our search came up with 31,208 results, many of the calendars were priced differently.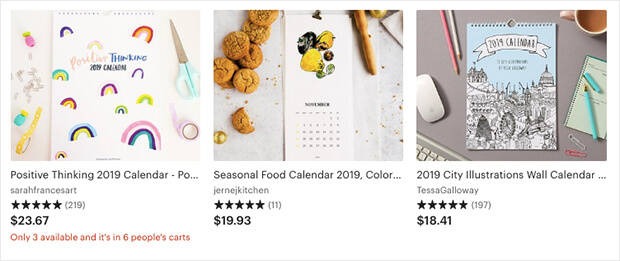 And that's the price BEFORE the cost of shipping.
Giant online retailers like Amazon can offers products for a similar price, but offer free shipping because they have the resources to do so. They have shipping warehouses located around the world, and ship orders from the nearest facility.
As a smaller online business, how can you overcome these eCommerce business challenges?
Solution:
Get creative and look beyond big-name carriers. Look into using a local delivery or courier company that will deliver the product quickly to your customers at a competitive rate.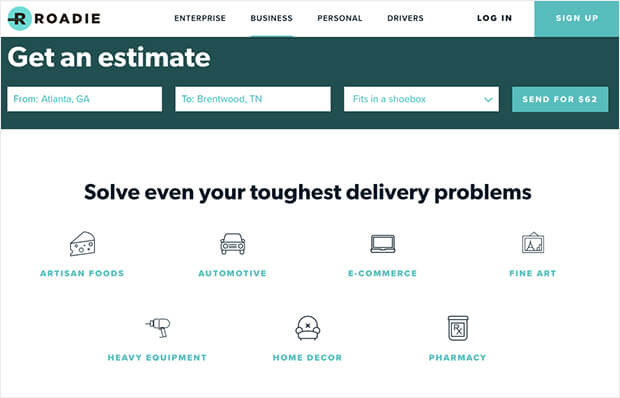 Apps like Roadie provide door-to-door delivery for just about anything at more competitive prices than major couriers. A crowd-sourcing service, it provides an innovative delivery option at a low cost.
Problem #6: Retailers and Manufacturers
Many online businesses buy their products from retailers and manufacturers. Unfortunately, many times these retailers and manufacturers also sell the same products directly to customers.
Solution:
Include a statement in your contract that restricts the manufacturer from selling directly to customers.
Another solution is to give priority to those who are less likely to sell directly to customers. That way, your manufacturer won't also be your competitor.
Problem #7: Data Security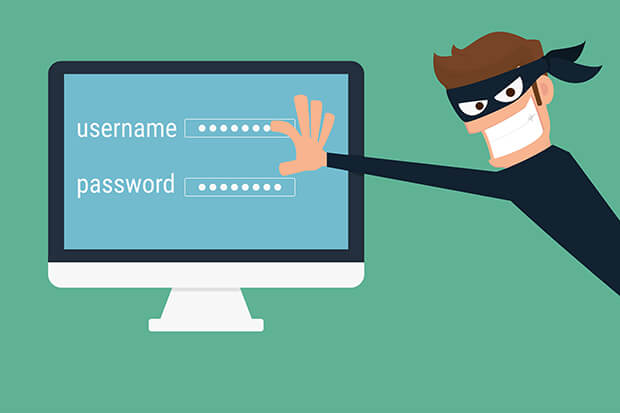 Of all the eCommerce business challenges today, technical issues in eCommerce can be one of the most difficult to overcome.
And if those technical issues are related to data security, it can be a nightmare. Attackers can not only infect your website with viruses, but they can also expose confidential data.
Remember that massive Facebook security breach? The attack exposed personal information of approximately 50 million users. Hackers tried to obtain private user information like name and hometown.
Solution:
First, regularly back up your data in case it gets stolen.
Next, install security plugins when possible to prevent your website from getting hacked. For example, if you're using WordPress, installing a WordPress security plugin can significantly boost security.
Some common security plugins include  Wordfence, BulletProof Security, and All In One WordPress Security and Firewall. Take a look at our picks for the best WordPress security plugins in 2020.
That's it! 7 simple solutions to the problems you face as an eCommerce business owner.
As you've learned, there are multiple challenges faced by businesses online. But with a few simple solutions, you can resolve those issues and focus on running your business instead.
Now, check out these eCommerce stats and eCommerce best practices that will help you build a successful online store.
For more helpful content, make sure you follow us on Facebook, YouTube, and Twitter.