Are you looking for the best abandoned cart email subject lines to convert more customers?
Abandoned cart emails are an effective marketing strategy to convert abandoning users into paying customers. In order for marketing emails to work, your customers have to open those emails in the first place. In a crowded inbox, you'll stand out with creative abandoned cart subject lines.
Here's our list of the best email subject lines for abandoned cart emails you can use to improve your conversion rate today.
Since there are quite a few subject lines, we've broken the list down into sections. Feel free to use the table of contents to jump to a section that interests you…
Table of Contents
How effective are abandoned cart emails?
According to a 2020 email marketing study by Omnisend, abandoned cart emails convert a whopping 34% of the time. This means 1 in 3 customers will buy after opening an abandoned cart email.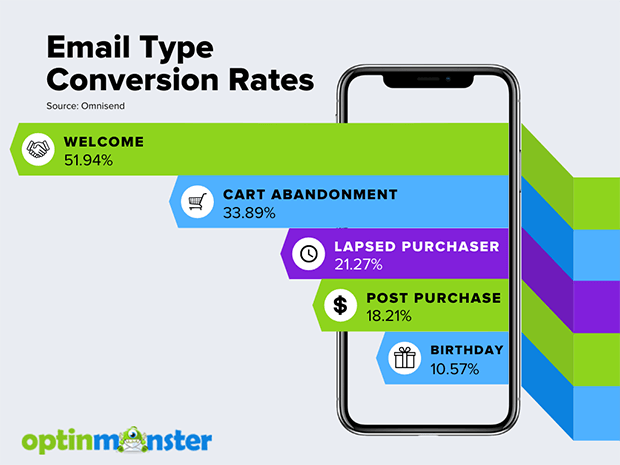 Of course, this rate varies widely across the industry. Klaviyo found that businesses with smaller average order values tend to recover fewer abandoned carts. This may be because customers shopping for low-ticket items may be less invested in their decision. Someone planning to spend $500 will likely think about that purchase more than someone only spending $50.
One way to supercharge your eCommerce strategy is to combine abandoned cart emails with exit-intent popups. You can serve a campaign before visitors abandon your website. If they still wander off, an abandoned cart email can bring them back.
What Should I Write in an Abandoned Cart Email?
Customers abandon carts for many reasons. The best abandoned cart email subject lines directly address those reasons.
It's often enough to simply remind them about their abandoned cart. This is also a good opportunity to show off the product's benefits or the problem it solves. This helps customers remember why they need your products.
Abandoned cart emails are also a good way to enable customers to make purchase decisions. You can send them a guide on how to use your products. Another strategy is to connect abandoned cart customers with their sales or support team. Some brands even offer the CEO's email address for customers to ask questions!
Your abandoned cart email is a great place to remove objections. The top reason for cart abandonment is unexpected costs like shipping and taxes. Abandoned cart email subject lines that offer discount codes, free shipping, or price drops motivate customers to complete their purchases. If you send time-sensitive discounts or shipping offers, you create additional urgency to act now.
Finally, always keep your customer journey in mind. Someone who abandoned their cart probably won't be interested in upsells or cross-sells. So don't push additional products before they've bought anything.
Check out these email subject line best practices for more general tips that you can apply to abandoned cart emails.
Examples of Abandoned Cart Email Subject Lines
The subject line is the first thing customers see. This is your opportunity to convince them to open the abandoned cart email. Here are 27 examples of the best abandoned cart email subject lines, and why they work.
Reminders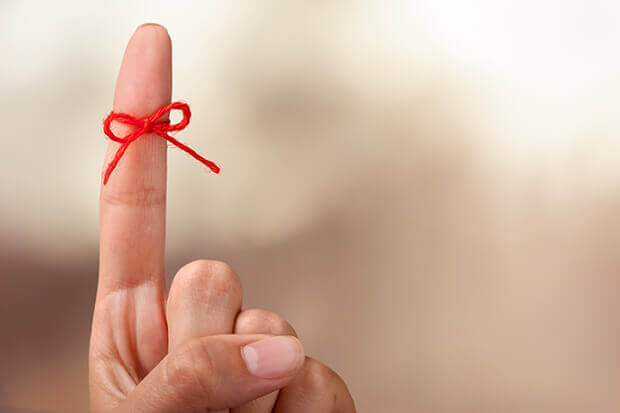 The Internet is full of distractions. Many customers are browsing on mobile while out doing other things. The most effective abandoned cart email subject lines simply remind them about your products and brand.
You can remind them about a specific product in their cart, like the example below from Perigold. Or use clever copy to catch the reader's eye, like Headspace and Whisky Loot.
Either way, here are some sample abandoned cart email subject lines that remind the customer about their cart:
Blu Dot: Wait up. Your order is not complete.
Headspace: Quick heads up
Perigold: The Kitchen Canister is in your cart
Lending Tree: You left without saying good bye.
Moment: Leave something behind?
Whisky Loot: Your cart is sobering up
Dyson: Items in your basket at dyson.com
Worx: Take another look
Enable Decision Making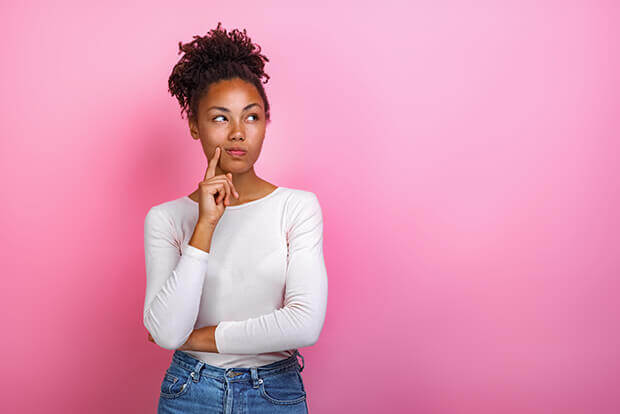 Sometimes customers abandon carts because they can't decide what they want. This is a good opportunity to help them make an informed decision.
You can send product recommendations that complement the items in their cart. This helps them see how useful the original product could be.
Additionally, you could offer to connect the customer with your support or sales team, like Zapier does below. Documentation and tutorials are also good resources to send. If they can get their questions answered, then they might be more willing to buy.
Here are some examples of abandoned cart email subject lines that enable decision making:
Cole Haan: Open to see the styles curated for you
PEEL: Still Thinking it Over?
Zapier: Need some help getting started?
Ugmonk: Offering you my personal email
Compliments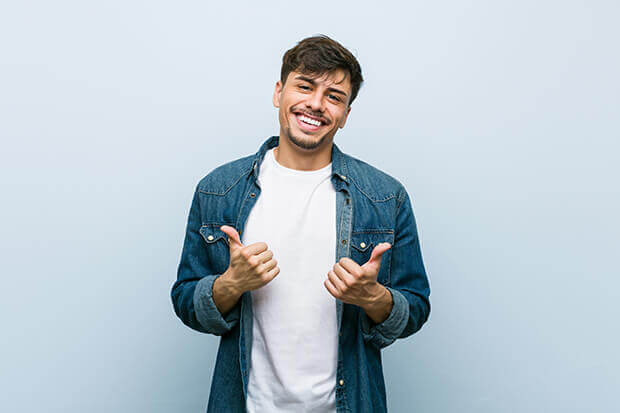 A little flattery never hurt anyone! If the subject line of an email makes the reader feel good, they'll be more likely to open it. The confidence boost might be just enough to persuade them to buy.
You can also use the subject line to show the customer how much the company wants them, like London North Eastern Railway does. This helps the reader feel important.
Here are some abandoned cart email subject lines that use compliments:
Lego: You've looked at some great LEGO® sets!
Food52: Oooh, good choice! We set it aside for you.
Everlane: You have great taste.
London North Eastern Railway: [name], the journey to London Kings Cross won't be the same without you
FOMO/Forecasting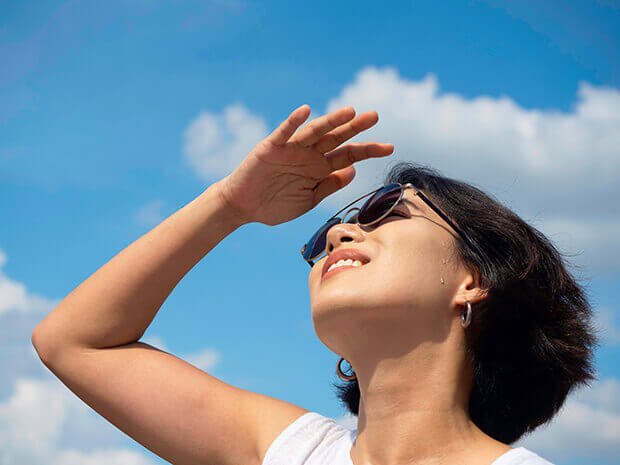 Fear of missing out, or FOMO, is a powerful motivator. Customers may act more quickly if they think their favorite products will go out of stock or be discontinued. In the example below, Saatchi Art gently hints that other people are looking at the same original artwork the reader was interested in.
A more positive variation on FOMO is forecasting. This means painting a picture of what the customer's life will look like after they have the product. For example, Mack Weldon suggests how comfortable their clothing is.
Examples of abandoned cart email subject lines that use FOMO or forecasting include:
Virgin Atlantic: You're nearly there
Saatchi Art: The Artworks You Looked at Are Being Discovered
Asics: Don't get left in the dust
Mack Weldon: You left something comfortable in your cart
Nomad: Nomad Gear Is Selling Out Quick
Kate Spade: Let's check this off your list
Discount/Free Shipping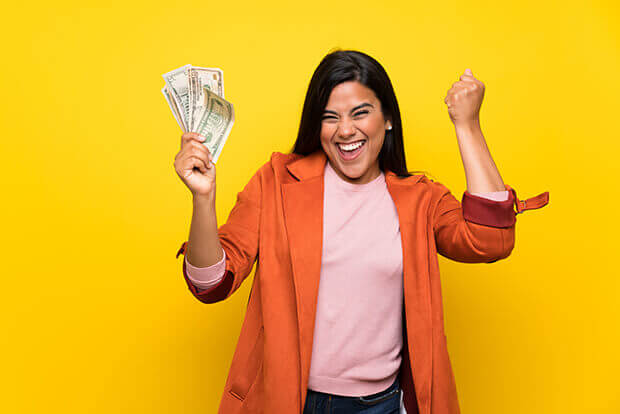 Everyone loves a good deal. And unexpected costs are the top reason for cart abandonment.
Therefore, offering discount codes or free shipping in your abandoned cart email can be a great strategy for abandoned cart recovery.
Combining discounts with a time limitation increases the sense of urgency and FOMO. This can help them decide to buy before their code expires.
Here are some sample abandoned cart email subject lines that include discounts or free shipping:
Columbia Sportswear: Price drop on your favorites
Rudy's Barbershop: Don't let free shipping go to waste
Alex Mill: Get Them for 15% Off!
Target: The price dropped for something in your cart
Huckberry: Free Shipping On Your Huckberry Order
Also, check out these 40 sales email subject lines that can help you boost conversions and sales.
More Tips For Writing Abandoned Cart Emails
The abandoned cart email subject lines are very important, but there are other factors that can affect your conversions.
How soon should you send abandoned cart emails?
Send an abandoned cart email as soon as possible. You want to catch the customer while your product is still at the top of their mind.
How many abandoned cart emails should you send?
Many companies only send one abandoned cart email. And sure, the first abandoned cart email usually has the best conversion rate. But additional emails still convert!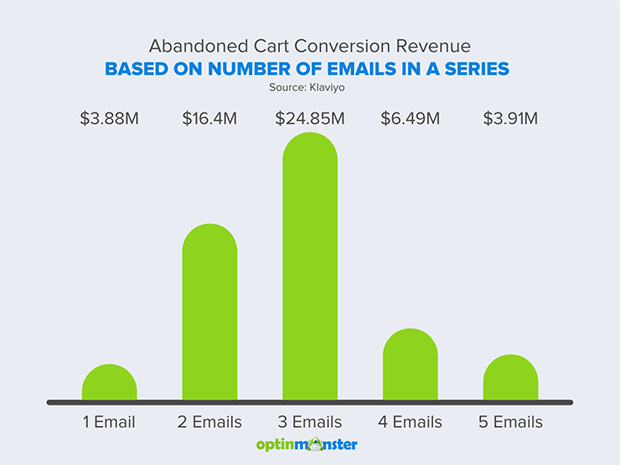 You do want to be careful, however, not to send too many. If you send too many emails that don't get opened, email providers may think you're sending spam.
We recommend sending 2-3 abandoned cart emails to balance reminding people and protecting deliverability.
There you have it! These are some of the best abandoned cart email subject lines out there.
Now it's your turn. Pick one of these abandoned cart email subject lines to try out. Feel free to modify it to suit your business.
Of course, the subject line is just the beginning. Check out these examples of abandoned cart emails proven to boost revenue. You can also learn more about different cart abandonment software solutions.
Ready to boost your conversions? Catch your visitors before they abandon your website using OptinMonster's Exit-Intent® technology.