Want an easy way to boost visitor engagement, improve lead generation and increase sales? A hello bar, also known as a floating bar or notification bar, is a great way to avoid disturbing your visitors' browsing experience while:
Need inspiration? We've got all you could want, right here.
Hello Bar Examples
We've collected a list of effective hello bar examples you can steal inspiration from to create your own.
1. ActiveCampaign
The first of our hello bar examples is a simple floating bar from ActiveCampaign that displays at the bottom of the page.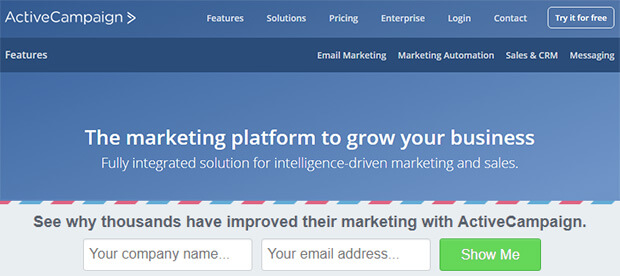 This is a simple floating bar with an email signup form, which works great for building your email marketing list.
The campaign uses OptinMonster's Postal theme, so it contrasts with the main web page. ActiveCampaign changed the copy to include social proof ("thousands have improved their marketing") and curiosity ("see why").
This is a winning combination, resulting in 800 new signups every month. Read the full ActiveCampaign case study for more details.
2. Advisor Coach
Advisor Coach also got great results by using a floating bar campaign on all of its blog posts.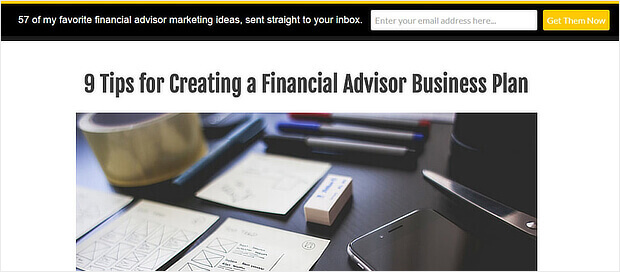 The black hello bar contrasted with the white web pages, and the yellow call to action button really stood out.
Although we'd have gone for more contrast to make the button text really pop, this floating bar worked well for Active Campaign. On those pages, they doubled their conversions.
Case Study: See how The Advisor Coach increased sitewide conversions by 360% with OptinMonster.
3. Digital Marketer
Digital Marketer liked our hello bar alternative so much that they used it on two sites: their own and TruConversion.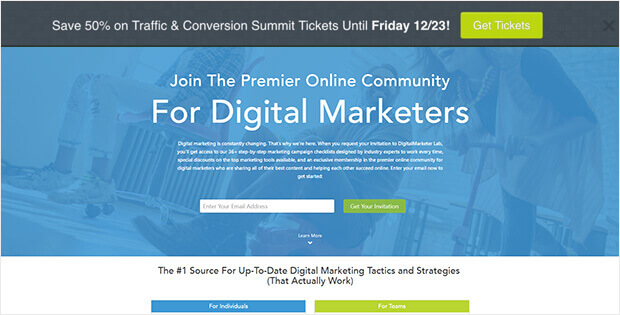 This notification bar optin uses Yes / No buttons instead of an optin form, making it easy to drive traffic to the right landing page.
In both cases, they used contrasting colors for their floating bars. They also triggered the fear of missing out (FOMO) in visitors by putting a definite end date for their offer.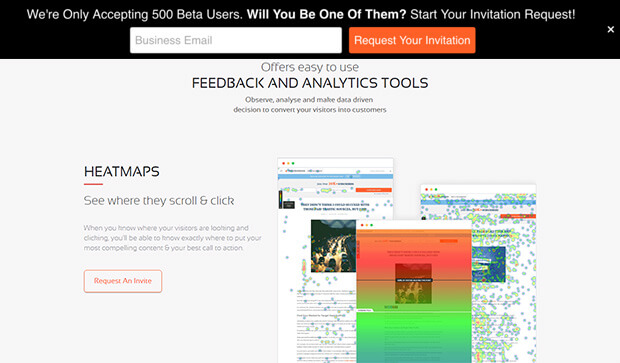 The results: an 8.45% conversion rate for one hello bar, and 6.62% for the other.
4. Dogs Naturally
While researching hello bar examples, we found a good one from Dogs Naturally.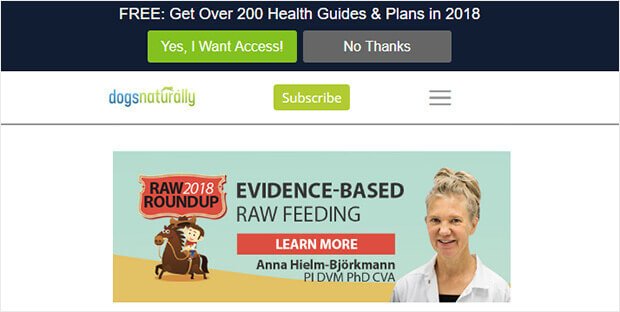 This is a great example because of the copy. It entices customers with a lead magnet and a big number and makes it clear it's relevant by including the current year.
Plus this floating bar uses OptinMonster's Yes/No forms, which are proven to convert well.
5. Envira Gallery
Here's another creative use of OptinMonster, which is great for content producers. Envira Gallery keeps it simple by using its floating bar optin to encourage visitors to move deeper into the site.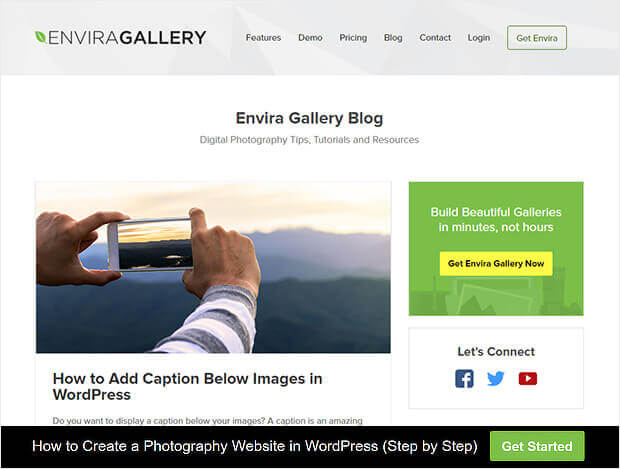 Envira's used a Yes/No form but has switched off the No button to provide a button redirecting visitors to a piece of pillar content.
This is a smart move because it avoids asking for anything upfront, and rewards the click with a valuable resource. You can use this kind of floating bar to direct your visitors to content that you know converts.
6. Jeff Bullas
The OptinMonster floating bar optin example on Jeff Bullas' site mirrors his navigation bar, which means it tends to blend in when visitors scroll. However, it's pretty effective when visitors first land on the site.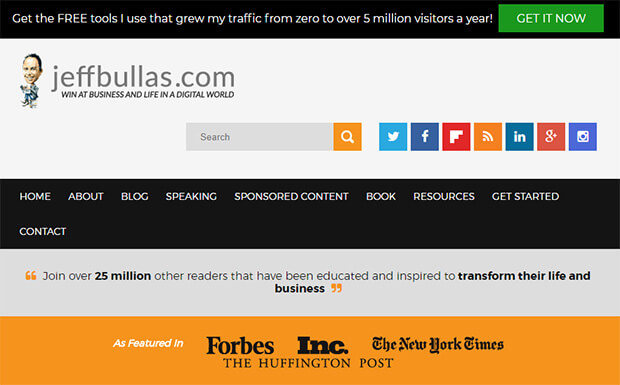 This black hello bar combines compelling social proof ("5 million visitors a year") with the enticing offer of free information.
The green call to action button is highly visible – visitors won't miss it.
7. Kennedy Blue
If you're interested in hello bar examples with a direct impact on the bottom line, check out Kennedy Blue.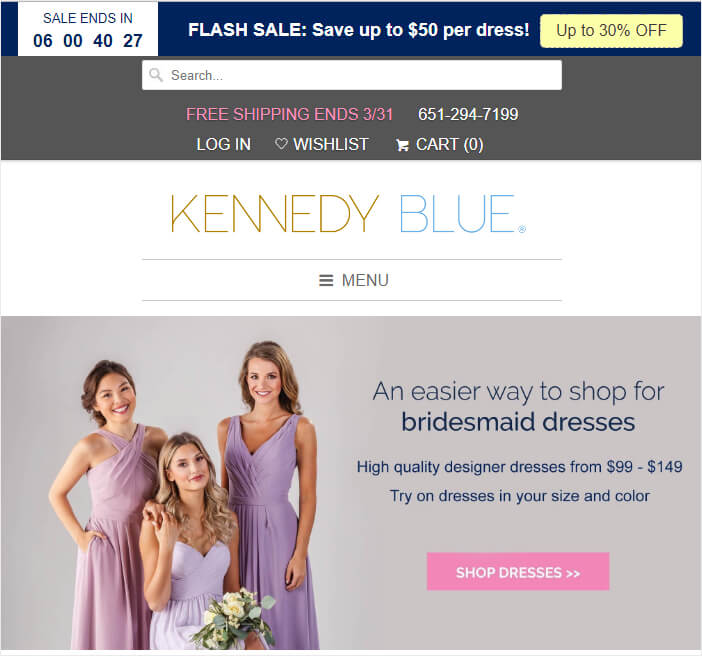 This dark blue floating bar grabs visitors' attention as it contrasts with the pastel tones on the rest of the site. The white text is highly visible, and combined with the countdown timer and coupon code, creates urgency for visitors. It's no surprise that this floating bar boosted sales by 50%.
Related Resource: See our list of 6 incredibly easy floating bar hacks to boost your conversions.
8. LifterLMS
While we're on the subject of making sales, a hello bar on the pricing page really paid off for LifterLMS.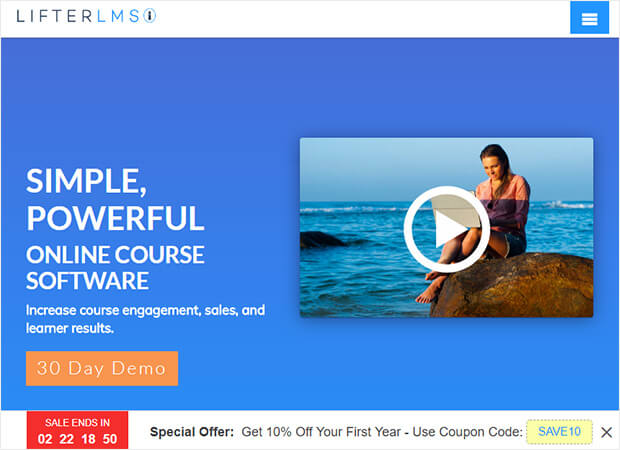 Like the example above, the company included a clear offer with a coupon code and used a countdown timer to create urgency. In just five months, this campaign brought in $23,700 in sales, as well as 7,000 new leads that Lifter would have missed out on.
9. Optimize My Airbnb
Optimize My Airbnb uses some of the methods we've already seen to make its floating hello bar stand out.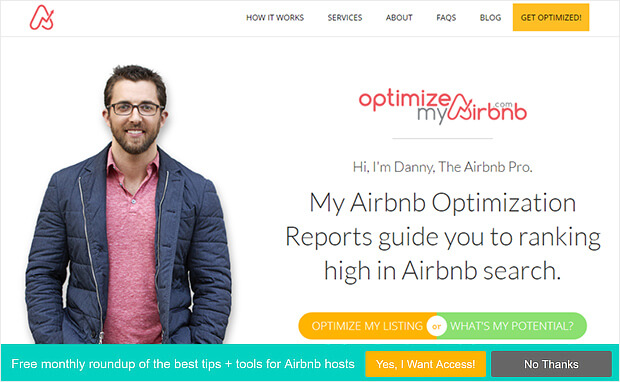 For example, the green background contrasts with the site, making the bar visible. The yellow call to action button stands out, too, and there's a clear statement of what's on offer when visitors sign up. The use of yes/no forms will also help this campaign convert well. Here are some more creative ways to integrate yes/no forms into your marketing.
10. OptinMonster
As you'd expect, we use floating bars, too. In fact, they're our favorite way to announce a sale or a deal. Typically, you'll see our floating bar optin at the top of the OptinMonster pricing page, where visitors can't miss it.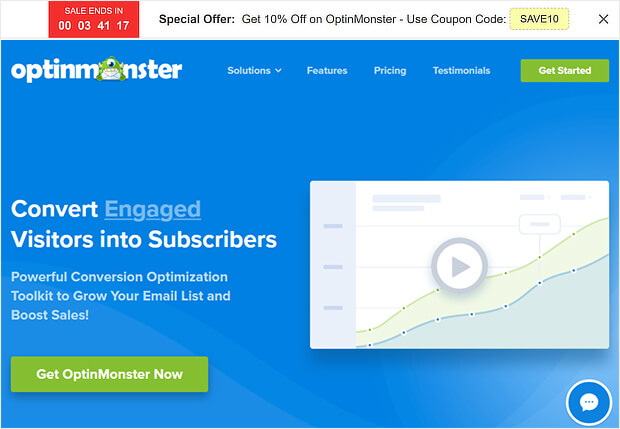 We usually stick to the default countdown timer color scheme, which is a white notification bar, with black text, a red countdown button, and a yellow coupon code.
Does it work well for us? All we're going to say is: we use it every year on all our sites, so what do you think?
11. Stacy Portugal
Stacy Portugal's floating bar picks up the color in the site's logo to create visual harmony.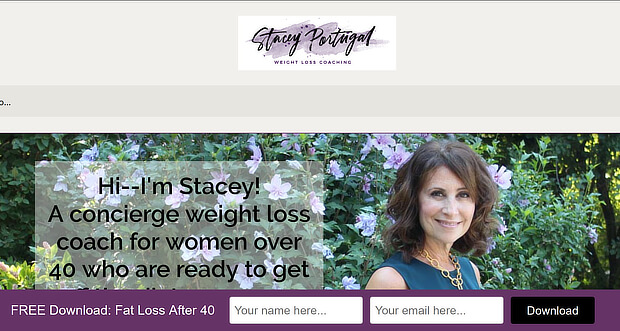 The white text contrasts well with the notification bar's background, and there's a clear and simple call to action to download the site's lead magnet.
12. USSLC
The US Student Loan Center got great results when using OptinMonster as a hello bar alternative. The organization got smart and used several types of OptinMonster campaigns to promote their lead magnet and engineer a 10% increase in sales.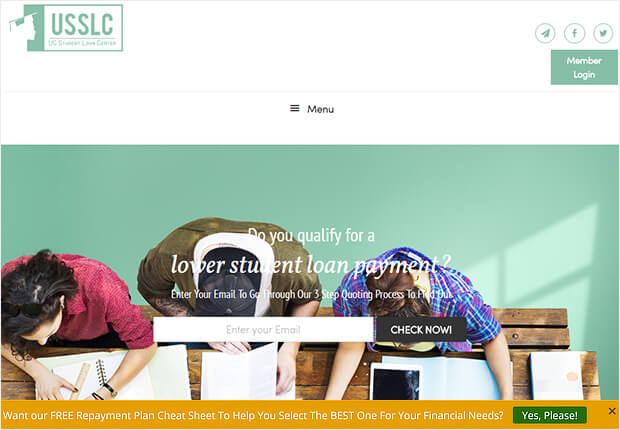 This yellow hello bar example contrasts with the muted tones on the site and uses Yes/No form with the No button turned off to provide a single call to action.
13. WPForms
Finally, here's another example of the countdown timer floating bar in action. This time, it's on WPForms. You can't miss the red timer to evoke urgency, and there's a clear deal on offer for visitors.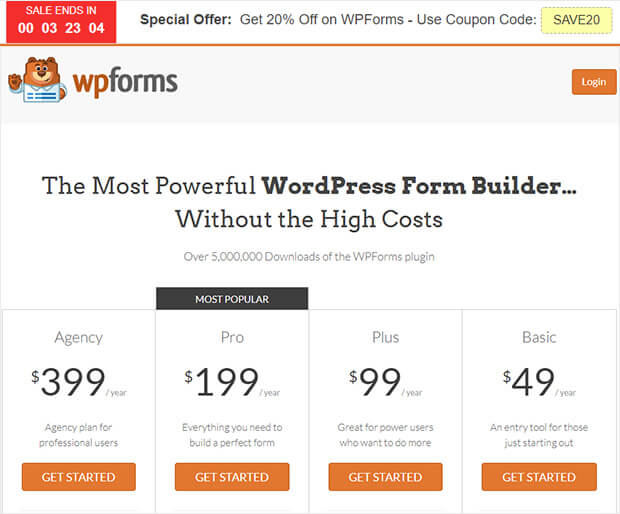 Create Your Own Floating Bar With OptinMonster
Ready to boost your email signups and conversions with your own floating bar?
You can easily create a hello bar or notification bar like the examples above using OptinMonster.
First, click here to get started with OptinMonster.
Then check out our step-by-step tutorial on how to create your own floating bar here:
For written instructions, see our documentation. Or if you're using WordPress, check out this article on how to create a notification bar for your website.
That's it! For more inspiration, check out our floating bar gallery. You can also get inspiration from our guide to creating an announcement bar for Shopify.
And follow us on YouTube, Facebook, and Twitter for more examples and guides.