Are you looking for the best ClickFunnels alternatives?
ClickFunnels is a sales funnel builder. It's a tool for collecting leads and converting them into customers. However, it's not for everyone. There are serious limits to the number of funnels, pages, and visits it can handle on the lower-priced plan, which is still rather expensive compared to competitors.
In this article, you'll find the best ClickFunnels alternatives for creating a sales funnel.
Should You Use a ClickFunnels Alternative?
What is ClickFunnels?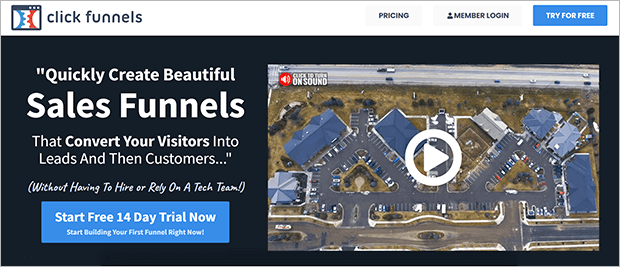 ClickFunnels is a popular sales funnel builder. It helps you create landing pages, generate leads, grow email lists, and make product sales. ClickFunnels is a hosted solution, meaning that you don't need an existing website to use it. All your landing pages, signup forms, and sales pages live on the ClickFunnels servers.
Pros and Cons of ClickFunnels
ClickFunnels is popular for a reason. It has a drag and drop builder that's easy to use. You can A/B test different elements of your sales funnel to see what converts best. And ClickFunnels works with many different payment gateways to sell your products.
But ClickFunnels isn't for everyone. At $97/month for the basic plan, it's relatively expensive compared to other funnel builders. While the website builder is user-friendly, that also means limited customization options. As a hosted solution, you are stuck paying for all the features even if you only use a few. And you can't add other sales or marketing tools very easily.
You might consider finding an alternative to ClickFunnels if:
You run an online startup or small business. ClickFunnels can be too expensive for startups and entrepreneurs with limited budgets.
You have a lot of traffic and products. The basic plan only allows 20 funnels and the unlimited plan is quite pricey. There are no plans between 20 funnels and unlimited funnels.
You're already a WordPress user. There are many ClickFunnels alternatives for WordPress that you can build right into your existing website.
You're a speaker, coach, or author primarily selling knowledge and services. ClickFunnels doesn't have any functionality for booking appointments
Top Features in a ClickFunnels Alternative
When choosing the best ClickFunnels alternative for your business, consider the following factors:
Pricing: How much does it cost per month and year compared to how much revenue you expect to generate?
Support: Sales funnels are complex and breaking a single piece can cost you lots of sales. How easy is it to get help in fixing your funnel?
Personalization: Can you match your funnel to your branding or are you stuck using the same landing page templates as everyone else?
Integration: Does your sales funnel builder work with other marketing software in your tech stack, such as your email service provider (ESP), payment processor, or webinar software?
Offers: What type of product or service are you selling? Some ClickFunnels competitors are better than others for particular types of offers.
With that in mind, we found some funnel builders similar to ClickFunnels. Let's take a look!
Best ClickFunnels Alternatives in 2022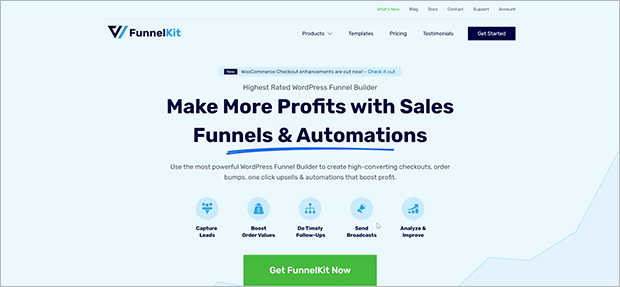 FunnelKit is one of the best WordPress ClickFunnels alternatives. It has everything you need to supercharge your WooCommerce store with optimized checkouts, order bumps, upsells, opt-in pages, abandoned cart recovery, landing pages, and more. Split testing is built into the plugin so you can easily find the copy, headlines, and CTAs that yield the best conversion rates.
You can use FunnelKit with any WordPress builder, from Elementor to Divi. FunnelKit also works with any other WordPress plugins you might use to build online courses, memberships, or other offers. As a WooCommerce plugin, FunnelKit connects seamlessly with Stripe, Paypal, and other payment processors. Their support team is highly responsive so you can get up and running quickly.
Pricing: Starts at $179/year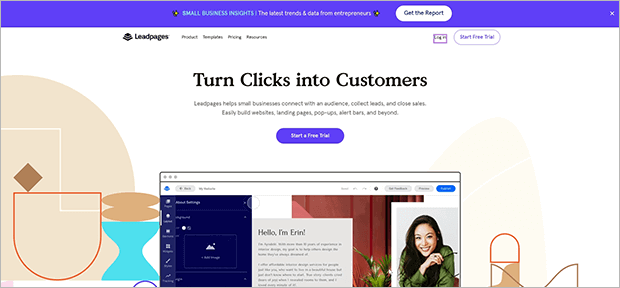 LeadPages is a comparable ClickFunnels replacement, with many of the same features such as landing pages, lead generation forms, and sales pages. LeadPages does emphasize the page-building tools over sales tactics like ClickFunnel's upsell and membership features.
Nevertheless, if you're looking for an easy way to build a webpage that sells your products or services, LeadPages is a viable alternative to ClickFunnels. LeadPages offers both chat and email support on its basic plan, while ClickFunnels only offers email support on its entry-level plan.
Pricing: Standard plan starts at $37/month when billed annually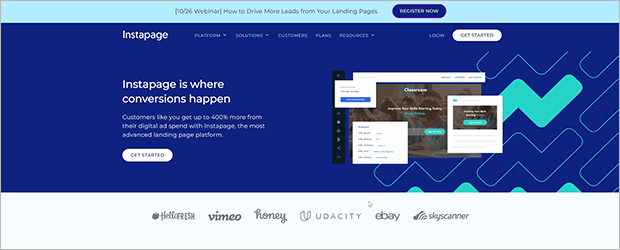 Instapage is another ClickFunnels substitute that focuses on building high-converting landing pages, particularly for ad campaigns. The AdMap® feature allows you to connect ads to relevant post-click landing pages, and the page speed on mobile and desktop can't be beat.
Instapage is designed with collaboration in mind with real-time editing and feedback features. Be aware that it doesn't have any sort of checkout functionality built in. Instapage is meant to catch ad traffic and drive it toward your eCommerce or booking pages.
Pricing: Starts at $149/month when billed annually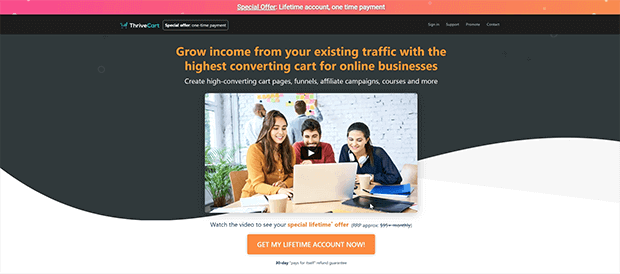 ThriveCart is one of the ClickFunnels competitors focused on selling digital products. With ThriveCart, you can create high-converting shopping cart and sales pages, upsell funnels, bump offers, trials, subscriptions, courses, and more. You can embed the cart anywhere, which means you can use it on your existing website instead of rebuilding everything. ThriveCart also has a built-in affiliate program so you can recruit and pay affiliates to sell your products for you.
Pricing: Monthly fee starts at $95/month, or get a lifetime account for $495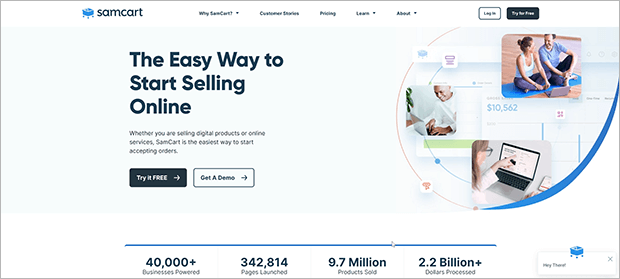 Samcart is an online marketing solution similar to ClickFunnels. You can use Samcart to sell digital products like online courses, eBooks, memberships, coaching, consulting, and more. Samcart features pre-built product page templates that are 100% mobile responsive and a course builder on all plans. Premium features include one-click upsells, downsells, and order bumps, affiliate marketing, and automated abandoned cart recovery. The reporting and pixel tracking features provide accurate revenue attribution so you know how well your marketing efforts and ads are working.
Pricing: Paid plans start at $39/month when billed annually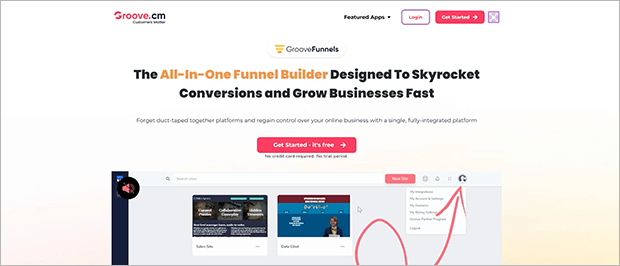 GrooveFunnels is a ClickFunnels free alternative. As part of the Groove.cm all-in-one marketing ecosystem, GrooveFunnels also comes with a web page builder, email automation, CRM (customer relationship manager), membership site, online store, and blog. GrooveFunnels has funnels for selling memberships, SaaS products, books, courses, and more.
Pricing: Free plan has most features but limited contacts, email marketing, membership sites, blogs, and video hosting capacity. Premium features are available on a paid plan, but pricing isn't available on their website and may change without warning. Other sources suggest that the paid plans start at $99/month.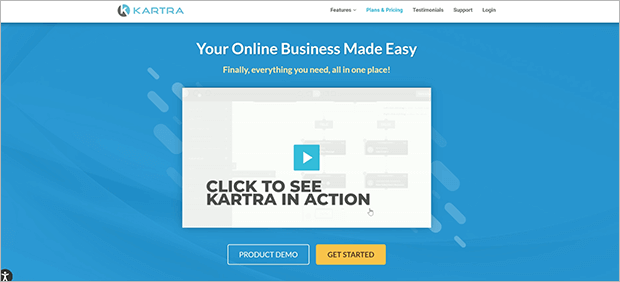 Kartra is an online business platform that features a funnel builder similar to ClickFunnels. In addition, Kartra also has surveys, memberships, email and SMS marketing campaigns, scheduling, and customer support helpdesk functionality. You aren't limited to hosting with Kartra, either. You can use custom domains with Kartra so your hosting page URLs are branded appropriately, or you can embed your Kartra pages onto other websites using HTML or Javascript.
Pricing: Starts at $79/month when billed annually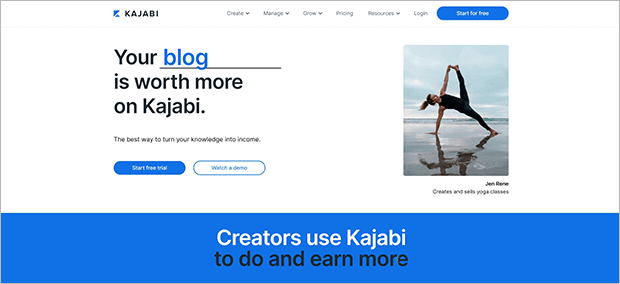 Kajabi is a ClickFunnels alternative geared toward digital information products. Coaches, trainers, and consultants can use Kajabi to create and sell online courses, podcasts, membership sites, coaching programs, and more. Like ClickFunnels, Kajabi can build websites, landing pages, and marketing funnels to sell your information products. One special feature is the ability to let customers access your courses and products on the Kajabi mobile app. The basic plan costs more than ClickFunnels, but you do get more features and better real-time support.
Pricing: Basic plan starts at $119/month when billed annually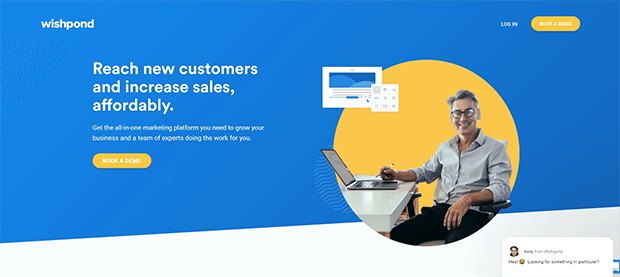 Wishpond is another ClickFunnels alternative with additional features like social promotions, appointment scheduling, popups, and more. You can even run social giveaways to grow your social media following and engagement. Wishpond also has a special Shopify Marketing Platform to grow your existing Shopify store.
Pricing: Available upon request
Honorable Mentions:
There are some other hosted marketing solutions that didn't make the best of the best list that we wanted to mention regardless. Most focus on a few of the functionalities that ClickFunnels integrates into one platform.
Hubspot
Ontraport
GetResponse
Unbounce
Landingi
Best ClickFunnels WordPress Alternative Plugins
If you already have a WordPress site, consider using one of these plugins as a WordPress alternative to ClickFunnels. These plugins let you build your funnel directly in WordPress, where you can take advantage of the many customization options available to WordPress users. These plugins also tend to cost far less than the hosted ClickFunnel alternatives, making them an affordable option for small business owners.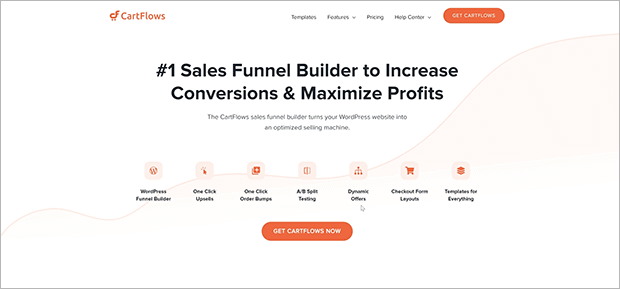 CartFlows is another WordPress funnel builder with many of the same features as FunnelKit. It doesn't have opt-in pages but does a great job of checkout optimization with bumps and upsells. CartFlows has a unique Canvas Mode to help you visualize complex sales funnels more easily.
Pricing: $299/year or pay $999 for a lifetime license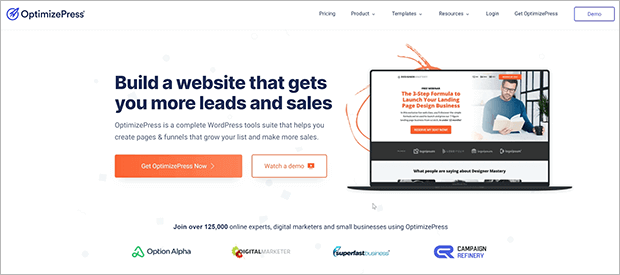 OptimizePress is a ClickFunnels WordPress alternative that focuses on building high-converting landing pages. In addition to building opt-in, webinar, waitlist, thank you, sales, and other important landing pages, you can use OptimizePress to build popup forms. If you get the Suite plan, you get access to OptimizeCheckouts, OptimizeFunnels, OptimizeMentor, and OptimizeLeads. So you have the option to only pay for the features you're ready to use.
Pricing: The Essential plan with the OptimizeBuilder plugin starts at $99/year. To get full funnel and checkout features, you need the Suite plan which starts at $199/year.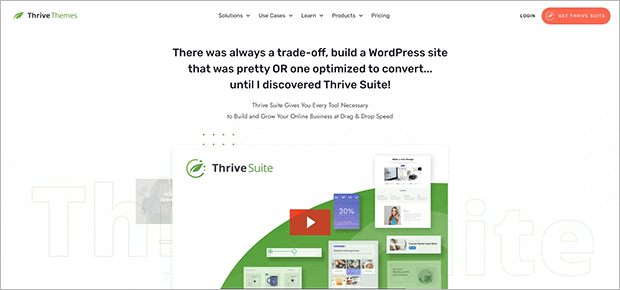 Thrive Suite is a pack of plugins that combine to form a decent ClickFunnels alternative for WordPress. These suite includes:
Thrive Architect, a drag-and-drop landing page builder with template sets for upsell, confirmation, download, and other important funnel pages
Thrive Leads, a lead generation plugin for creating targeted optin forms
Thrive Ultimatum, a scarcity marketing plugin you can use to create limited time promotions, recurring campaigns, and evergreen campaigns
Thrive Apprentice, an online course platform
Thrive Quiz Builder, a quiz plugin to help generate leads
and more
You'll have to stitch together your own sales funnel as you don't get premade funnel workflows with Thrive Suite. But if you know what you're doing, Thrive Suite is a powerful set of digital marketing automation features to build your own custom funnel.
Pricing: $299/year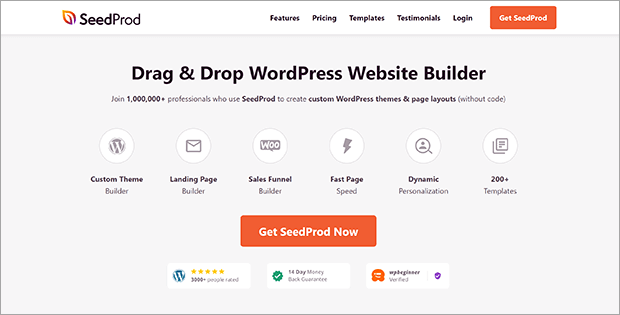 If you want an easy way to build landing pages or sales pages but aren't ready for a full-blown funnel yet, check out SeedProd. This WordPress landing page builder makes it easy to create all the essential pages for your business.
The drag-and-drop editor is super easy to use even if you have no coding experience. SeedProd integrates easily with WooCommerce so you can create your own checkout page, cart, and product pages. You can even use SeedProd to build your own WordPress theme! Read our full SeedProd review for more details.
Pricing: Starts at $39.50/year
Alternatives: Builderall, Elementor, Divi
Hopefully, this article helped you find the perfect ClickFunnels alternative for your business.
Don't forget, you can also use OptinMonster to turn any page or blog post into a lead generating machine with popups, alert bars, slide-ins, and inline optin forms. Check out our list of lead generation ideas that you can promote using OptinMonster.
If you like this article, please follow us on Facebook and Twitter for more free articles.