You write the best content in your field, your Facebook ads are crushing it, and your last three YouTube videos went viral.
In other words, you've got a killer marketing team. And while having the world's best bloggers, video editors, and web designers on your side never hurt, you should never forget one of the most basic rules of eCommerce:
Your best marketers are happy customers.
So why not reward those customers for being vocal about how much they love you? If you start an affiliate program for your online business, you'll be doing just that: letting your most loyal and enthusiastic clients share in your success.
But now you're probably wondering, "How do I get into affiliate marketing from the merchant side?" Don't worry, we've got you covered.
In today's article, we're going to take a deep dive into the following:
What is affiliate marketing and how does it work for beginners?
What is the best affiliate marketing program for beginners?
How to start an affiliate marketing program for your business
By the end of this article, you'll know exactly how to start an affiliate program that grows your business, builds customer loyalty, and increases revenue.
What Is Affiliate Marketing and How Does It Work?
Affiliate marketing is giving customers a small commission on sales that come from their specific recommendation of your products.
There are two sides to affiliate marketing.
First, you have affiliate marketing from the affiliate side. Those are users who earn commissions by promoting another company's products in their content.
For example, let's say you're a travel blogger.
In one of your blog posts, you recommend that people book their airline tickets through an online booking service called "TravelMonster" (no, this isn't a sister company to OptinMonster):
If you've signed up for TravelMonster's affiliate program, you'll get a commission from any sales that come from your blog's affiliate link: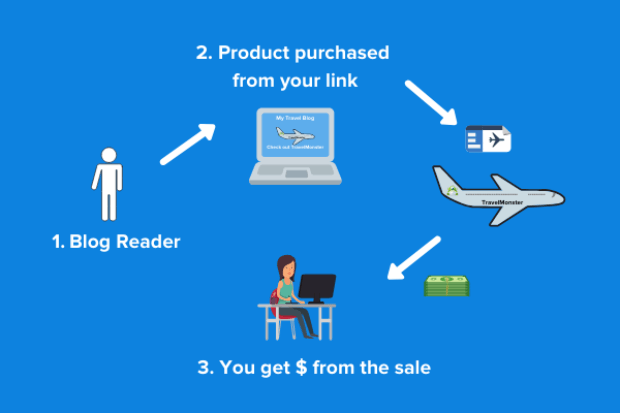 But now let's turn the tables and look at affiliate marketing from the company side.
If you're an eCommerce merchant who has generated enough traffic and business for your own website, you may want to start an affiliate program to reward your customers for talking about you.
In this case, you would start an affiliate marketing program, provide customized and trackable links to other content creators, and you'd be responsible for paying commissions on sales made using your affiliate links.
At the end of the day you increase sales and your users are incentivized to advertise your product. It's about as close to a genuine "win-win" scenario as life gets.
What Is the Best Affiliate Program for Beginners?
Before setting up your affiliate program, you should already have created an eCommerce store with products to sell. Then, you'll need to choose which platform you'd like to work with.
Just like any aspect of your business, you want to make sure your affiliate program is viable for your business and valuable to your customers. Plus, it also needs to be easy to use.
Some third-party integrations have hidden costs that hardly make their affiliate program worthwhile unless you run a massive operation. Others can be just downright confusing for both you and your affiliates.
Here are three tools we recommend to help total beginners to advanced users start an affiliate marketing program: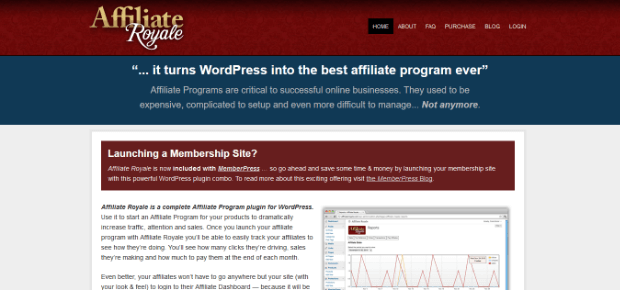 Affiliate Royale is a WordPress plugin that is easy to install and will have your affiliate program up and running in minutes. One of the many reasons we recommend going with this plugin rather than other affiliate program services is because you won't need to pay monthly fees or percentages on each affiliate transaction.
In other words, Affiliate Royale's pricing model is very transparent: you pay one price up front and you're good to go.
Affiliate Royale is super easy to install and use. As they say on their website, "if you know how to install a WordPress plugin, then you know how to launch an affiliate program with Affiliate Royale."
It simply comes down to dragging and dropping a .zip file.
Then you have an easy-to-navigate dashboard that lets users get trackable links, monitor their commissions, and view their payment history. When it comes to starting an affiliate program for beginners, Affiliate Royale makes the process just about as easy as can be.
Pro Tip: If you're looking for more comprehensive tools for your blog or website, you may want to sign up for Affiliate Royale's sister company, MemberPress, an all-in-one plugin that lets you build membership sites. If you purchase MemberPress' Pro Edition, Affiliate Royale is included!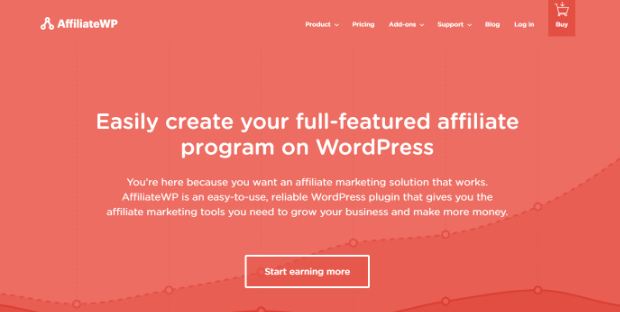 AffiliateWP is a powerful solution and is easy to set up. It integrates very well with your WordPress site which can be helpful when learning how to navigate the platform (assuming you're already familiar with WordPress).
You can set up and manage referral links and even have tiered affiliate referrals with AffiliateWP's Pro add-ons (but note that the Pro add-ons are only available in the Ultimate or Professional package costing $499 and $249, respectively).
Finally, AffiliateWP can be used seamlessly with other popular eCommerce tools such as WooCommerce, PayPal Buttons, MemberPress, and more.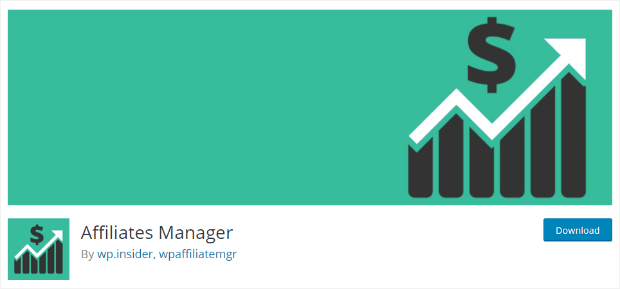 This plugin is attractive to many merchants for one reason: it has a powerful free version! Plus, it's got some really great features to it. It's easy to install, you can set up and track your affiliate links, and integrates with some big names like WooCommerce, SimpleShopping Cart, Stripe Payments, and more.
Even if you decide to go with the Premium package, though, the cost is still very appealing. For a single site plugin (meaning you can only use it for one of your WP sites), you're looking at just $39.99.
How to Start an Affiliate Program
The first step to starting an affiliate program is choosing the platform you'd like to work with. The three listed above are great starting points and for this article, we'll be starting an affiliate program with Affiliate Royale.
Here's what you'll need to do to follow along:
Visit the Affiliate Royale site and click Purchase.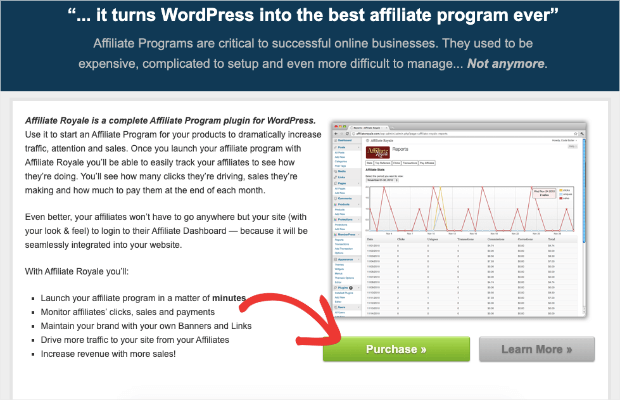 Then you'll be asked to fill out your Affiliate Royale account: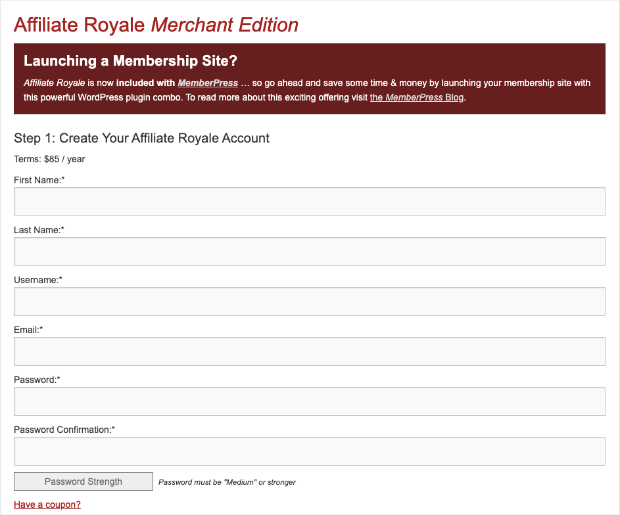 Next, it's time to pay. Enter your credit card information and click purchase: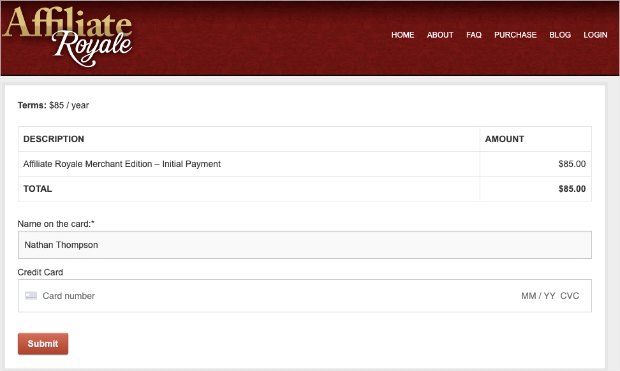 You should receive an email with some installation instructions (don't worry, we're going to go through all of those):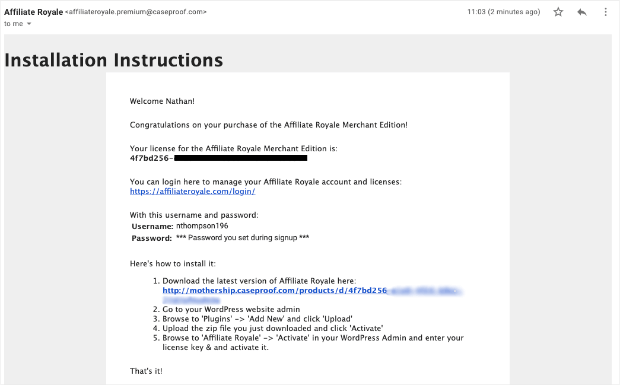 This email is super important for two reasons. First, it gives you the latest version of Affiliate Royale to download (this will be your plugin).
It also has your license key which you'll need in order to activate the plugin later. Once you've downloaded the latest version of Affiliate Royale (from above), you can head over to your WordPress dashboard.
Find Plugins in the right-hand column and click Add New: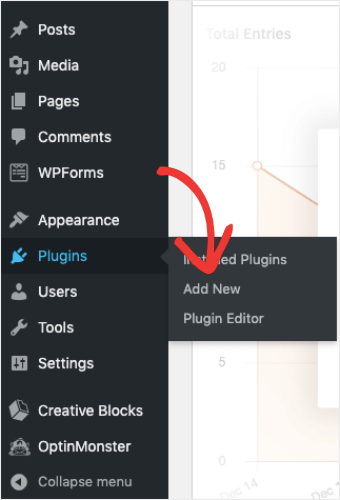 At the top, you'll have the option to Upload Plugin:

Simply upload the .zip file from Affiliate Royale and then click Install Now:

Finally, go to the Affiliate Royale plugin in your WordPress dashboard. Enter your license key and hit Activate.

And you're all set! Like we said before, Affiliate Royale makes the process of starting your own affiliate program about as easy as can be.
Starting an Affiliate Program With Affiliate Royale
Now that your Affiliate Royale plugin is installed, let's look at how to use it. In your WordPress dashboard, you'll see Affiliate Royale now appears in your menu with several subcategories beneath it: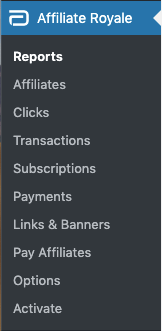 To start your affiliate program from scratch, click on Options and you'll be taken to this page: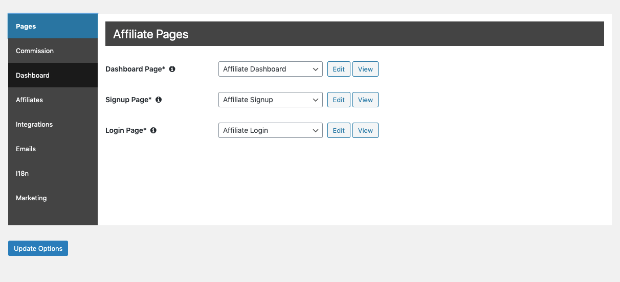 While there are many things you can do in Affiliate Royale, today we'll focus on the basics. Go to the first tab, Pages: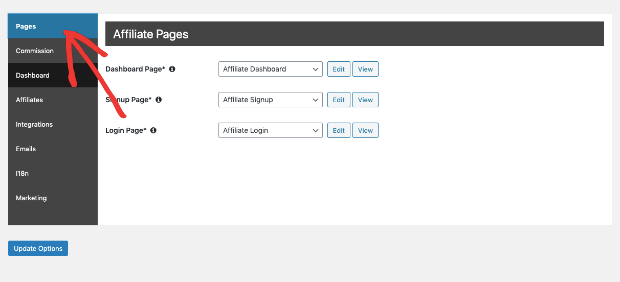 You should see that you have three pages there by default: Dashboard, Signup, and Login. These pages will be where your affiliates can signup for and access their affiliate dashboard with your website.
The first time you work with Affiliate Royale, you'll see that each field is marked, Auto Create New Page. That's because they do all the work for you here (though you can customize them later if you'd like).

Next, you'll want to set your commission type. You can either pay your affiliates a flat rate for purchases made on your site (BlueHost's affiliate program, for example, pays a flat rate of $65 to their affiliates) or you can set up a percentage of sales.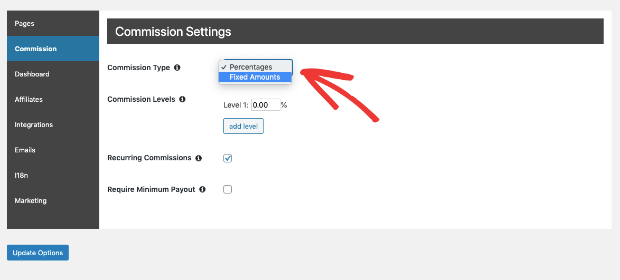 Quick Tip: You can also set up commissions based on specific products. OptinMonster's affiliate program, for instance, pays its affiliates different percentages based on the type of product sold.
Before moving forward, you'll have to integrate a payment method that you'll use to pay your affiliates. We'll integrate WooCommerce as it is one of the more popular ones. That said, you can integrate most major shopping carts with Affiliate Royale.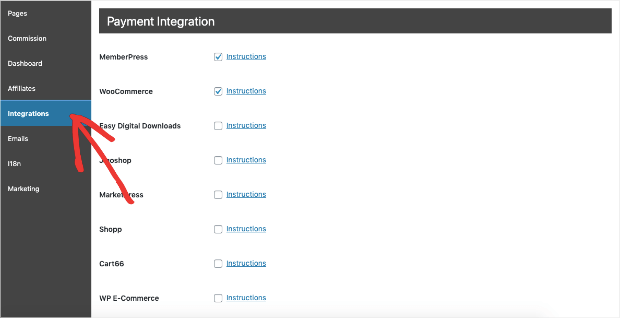 Once you click Update Options your affiliate program is ready to go.
You'll now have a link to give potential affiliates that allows them to sign up to your program: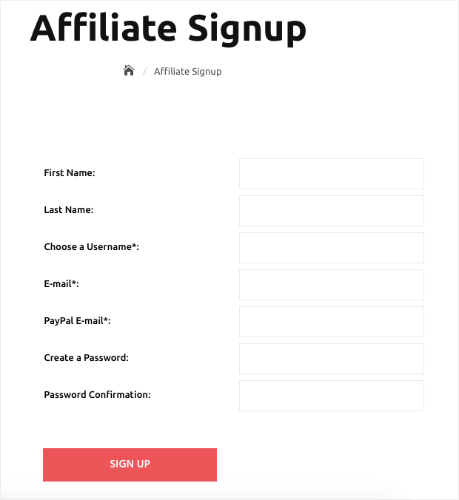 They can then login to their dashboard at any point.
And in their dashboard, they can review their commissions, links/banners, stats, and payment history.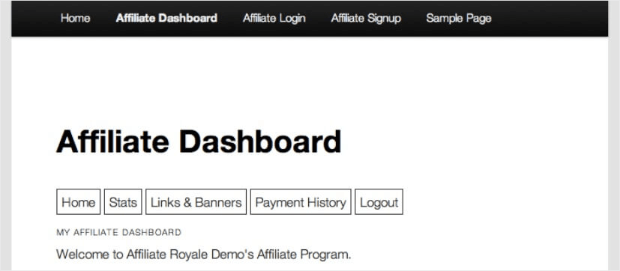 Your users now have everything they need to start promoting your business.
On your end, you can manage your affiliates from your WordPress dashboard: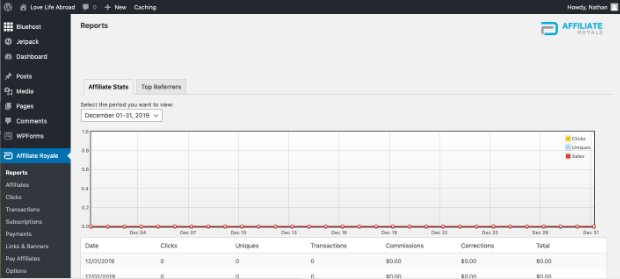 You can also change settings like commission structures, marketing integrations, click history, transaction history, etc.
In other words, you can manage every aspect of your affiliate program through the Affiliate Royale menu on your WordPress dashboard in a way that is intuitive and user-friendly.
Again, this article has simply scratched the surface of what you can do by starting an affiliate marketing strategy. In the future, you'll want to create marketing materials (like banners) and sync Affiliate Royale with your email list.
Integrate Your Affiliate Program With Your Content
At this point, you've probably realized there's one crucial ingredient missing from your new affiliate marketing program: affiliate marketers. You need to have a network of people engaged with your affiliate program for it to be successful.
To do that, you need to get the word out.
Here are some ways that you can go about finding affiliate marketers to use your program:
1. Reach out to people in your personal network: If you've been in your career field for a few years, you've probably made friends in the same space who aren't direct competitors. Let them know you've started an affiliate program.
If they already have a content marketing plan in place, they've likely built an audience that would be interested in your product, too.
2. Reach out to others in your niche: Perhaps you don't know anyone in your domain firsthand, but with social media, you can always reach out to influencers in your space.
Explain to them what makes your product so unique and why your affiliate program is worth checking out.
3. Join a community of affiliate programs: As affiliate marketing has gotten more popular over the last 10 years, there are many communities designed to help merchants get their products out there. Here are 3 fantastic resources:
ShareASale: This website has been around for nearly 20 years and is dedicated to helping affiliate marketing from both sides (affiliate and merchants alike). If you are a merchant, you can simply log in to your ShareASale account and promote your product.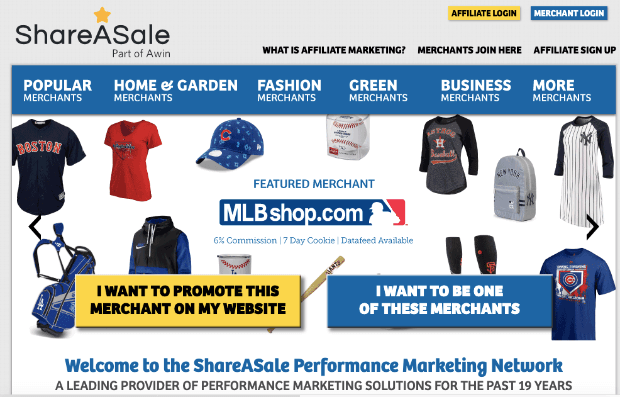 ClickBank: This is another industry favorite. ClickBank helps all sides of affiliate marketing. They are a great option not only for affiliate marketers, but entrepreneurs with a product (and an affiliate program) looking to get the word out.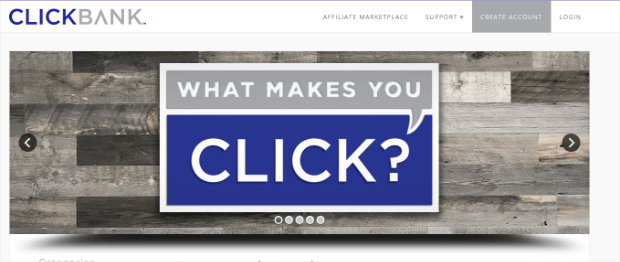 CJ Affiliate: CJ Affiliate is, as they say, "the world's largest and most established marketing network designed to help you achieve intelligent, scalable, and sustainable growth." In other words, they're exactly what you need if you want to promote your affiliate program. This is an excellent resource for finding affiliates for your product with the exact audience you're looking for.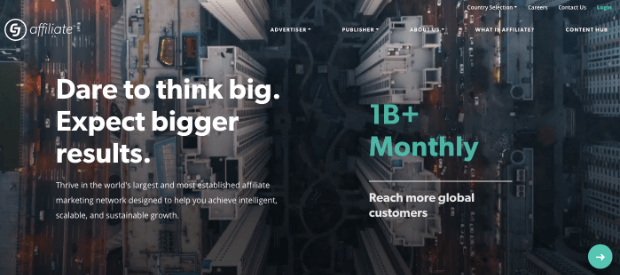 4. Rely on your email list: This is crucial. Having a robust, active email list will do wonders for your affiliate marketing program (not to mention what it will do for your entire eCommerce site). In this way, you can use Affiliate Royale in conjunction with OptinMonster, the world's #1 lead generating toolkit on the market.

With OptinMonster, you'll be able to continually grow your email list in several ways. As you gain emails through your lead magnet and 2-step optin forms, you can start advertising your affiliate marketing program to your current customers.
While reaching out to your personal and professional networks are great for getting new affiliates, using your company's email list means you're reaching out to people who have actively expressed an interest in what you are doing and the content you are producing.
It's just one of the many benefits of having a solid email list to grow your business.
Now you have everything you need to start an affiliate program. Once you've mastered the basics, there are some great affiliate marketing plugins to take your program to the next level!
Still not sure how you can get the word out about your new affiliate program? Or maybe you just aren't satisfied with your traffic and conversion rates. Whatever the problem, why not join OptinMonster? With OptinMonster, you'll have all the tools and resources you need to grow your business, convert more leads, and increase revenue.
Don't wait…Join today!