In this article, we're going to share our picks for the best landing page creation tool you can use to build high-converting optin landing pages that will attract and capture leads without taking you a ton of time.
No matter your business or industry, you need an effective way to turn visitors into leads into customers and optin landing pages are hands down the best method.
But for your optin landing pages to convert, you'll need to invest in the best landing page builder for the job. Here are 34 of them to choose from that you can use to build, analyze, and optimize a high-performing website landing page. You're sure to find a tool that works for your price point.
What is a Landing Page?
A landing page is a page of your website that focuses on a single, specific call to action. It's a lead generation tool that encourages visitors to give you their contact info in exchange for an offer you're promoting.
Why You Need a Website Landing Page
They're great for lead generation and sales! Visitors who see a particular website landing page are seeing it because they're interested in the offer on that web page, they just need a little bit of a push to go the rest of the distance.
When visitors optin through a website landing page, you're able to stay connected to them and keep them informed about your brand through targeted marketing. Once you've converted a visitor to a subscriber, you have the chance to move them further along your sales funnel.
Best Landing Page Creation Tools to Build Your Landing Pages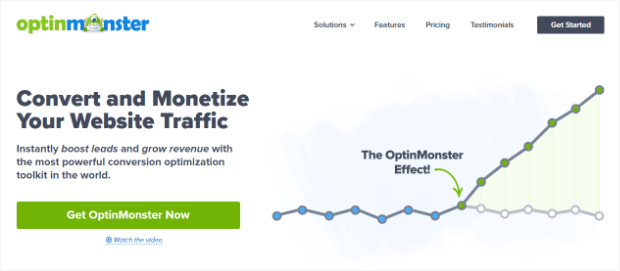 That's right, we're starting with yours truly. We're not even a little ashamed about it.
OptinMonster is the best landing page creator around. Seriously. With OptinMonster, every page is a landing page.
You can use OptinMonster's drag and drop builder to create a landing page in less than 5 minutes: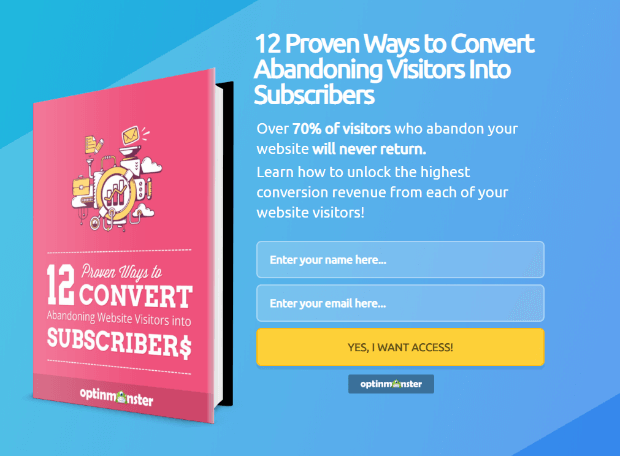 Want a longer website landing page (known as a squeeze page)? OptinMonster can do that, too:

Of course, you can also create a landing page in a regular website builder with an effective lead capture form and an exit-intent popup that maximizes conversions.
With OptinMonster the result is beautiful optin forms that are simple, user-friendly, and powerful. ?
And you won't be stuck with generic optins here. OptinMonster lets you create dynamic, personalized campaigns based on the user's behavior on your site.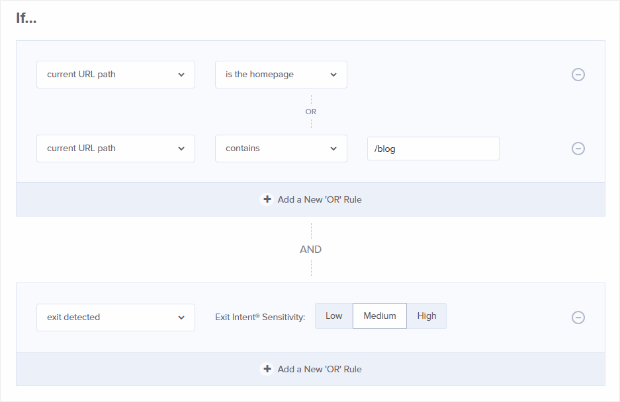 Plus, with marketing automation, your leads can be automatically segmented into the best email marketing campaign for them. Plus, easy A/B testing is built right in, no need for a separate split testing software.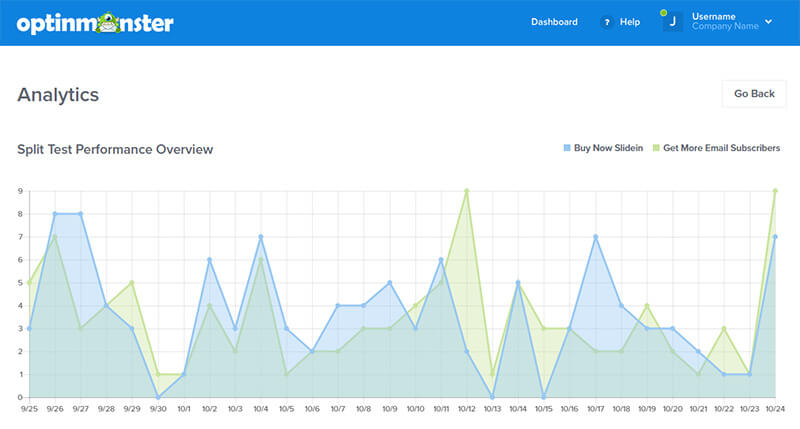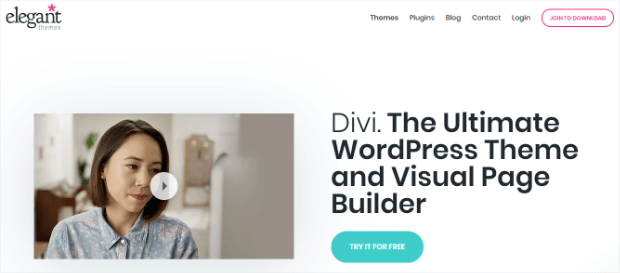 Divi is a powerful WordPress theme (created by Elegant Themes) that lets you build custom landing pages with a visual drag-and-drop interface.
There are 46 pre-built content elements that you can use to build any website landing page in a flash. Plus, everything is customizable.
Pair this theme with your favorite optin form building tool, like OptinMonster, and you'll be bringing in leads in no time!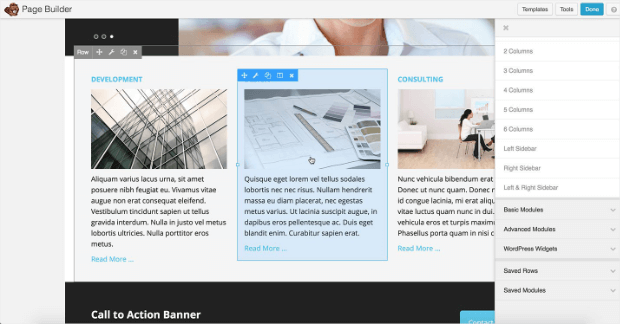 Beaver Builder is a great drag and drop page builder for your WordPress website.
You can use it to easily create and edit stunning landing pages and experiment with the placement of your page's elements using a visual builder.
Plus, if you're building landing pages for other people, you can hand them off in editor mode and not have to worry that the pages will end up broken!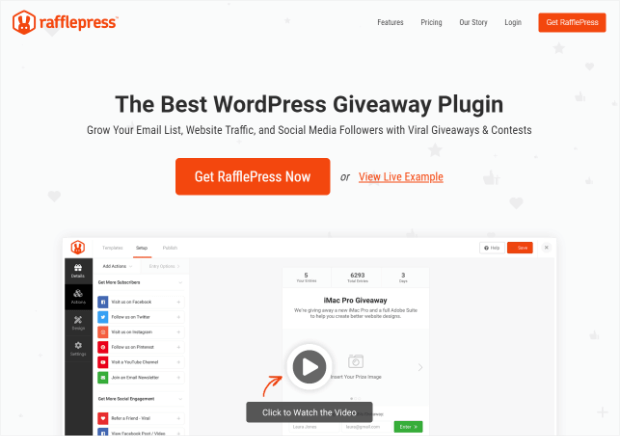 RafflePress is a robust and easy-to-use WordPress giveaway plugin with a drag and drop builder that makes it super easy to build a gorgeous contest landing page or giveaway widget in minutes.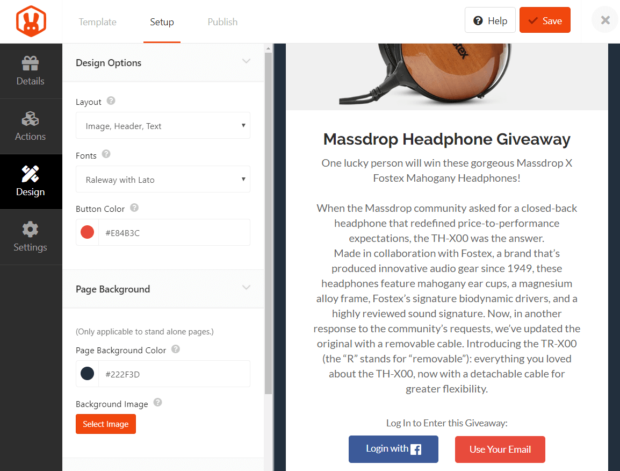 With RafflePress and its awesome list of features, you can:
Increase social media follows
Drive website traffic
And, there's even a free RafflePress Lite plugin available in the WordPress plugin repository!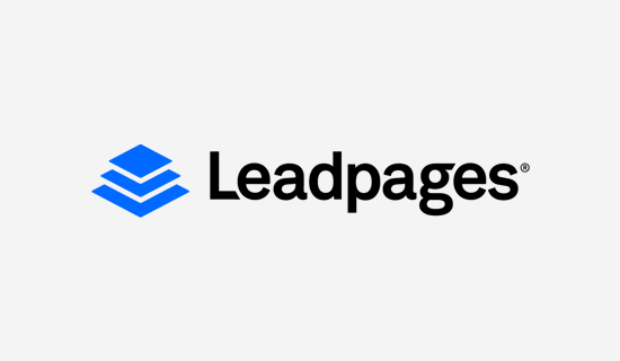 Leadpages is a standalone page builder that you can use with or without a WordPress site to create gorgeous landing pages.
It comes with several professionally designed landing page templates that are optimized for lead generation and you can easily drag and drop elements to make the page truly yours.
Leadpages integrates with a ton of third-party tools and all the top email marketing services. To add a signup form to your website landing page, you just click on the Add Integration button to get things started.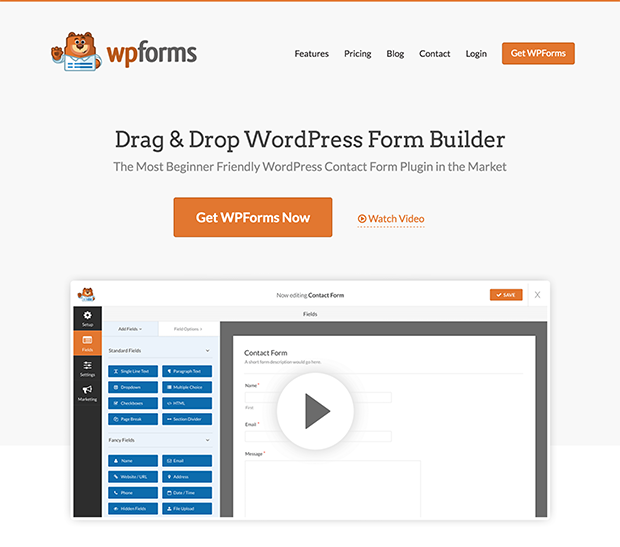 Need a great looking optin form, but don't want to overwhelm your visitors? WPForms is a drag & drop form builder for WordPress that is both easy and powerful. With it, you can create any kind of form you want, from the most basic to a complex, conditional multi-page form to a conversational form, to collect more information without the overwhelm.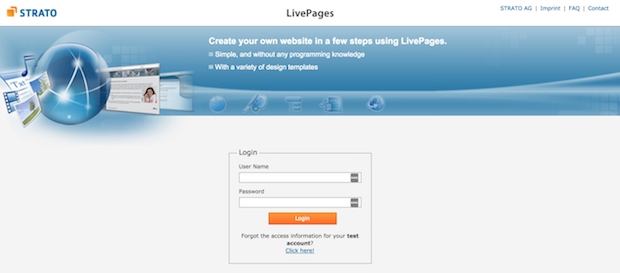 If you need to design a great landing page but feel like you don't have the skills to create something impressive that would bring a high return, LivePages might be your solution. This is a simple drag-and-drop design tool that streamlines the process of creating landing pages from start to finish.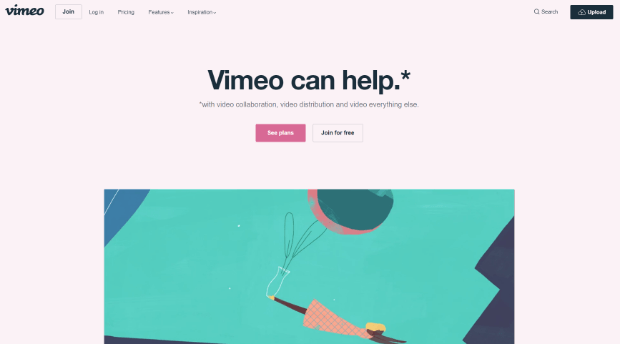 Video is a great addition to optin landing pages, just please don't use auto-play. ? Vimeo is a tool that stores your videos and allows you to embed them on your website landing page, with advanced options for how and where you want your video displayed (and where you don't want it displayed).
Best Landing Page Creation Tools – Optimize Your Landing Pages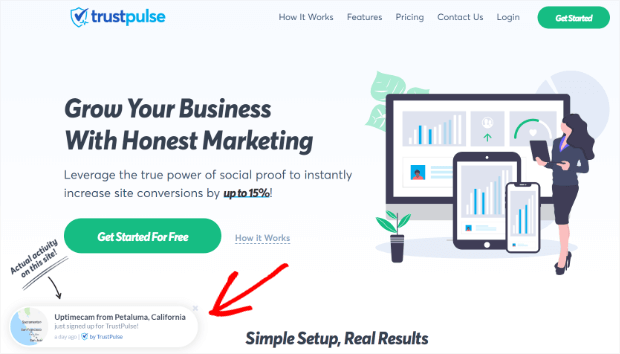 If you're not leveraging social proof on your website and landing pages, you're missing out on a big opportunity to engage potential customers. TrustPulse shows real-time customer activity notifications on your website in the form of eye-catching, verified activity bubbles:

You can use TrustPulse to showcase verified recent activity like:
form submissions
demo registrations
purchases
and more…
TrustPulse is a quick, easy way to convince your visitors that you not only have what they need, but other visitors just like them are trusting you, and they can too!
Related Content: How to Use a Recent Sales Popup to Boost Your Revenue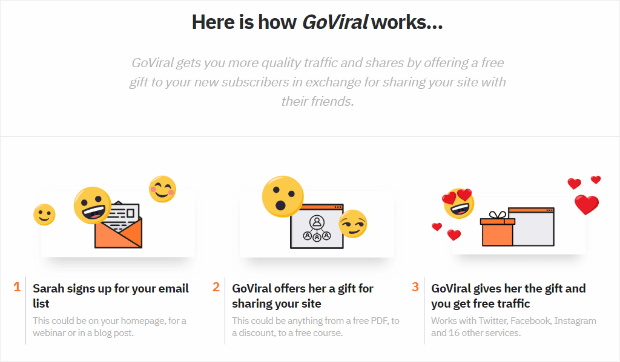 Every optin landing page needs an effective thank-you page to go along with it. But, GoViral takes the traditional thank-you page and throws it out the window, replacing it with something far more effective: a bonus incentive page.
This free tool allows you to generate more optins, and even make your website landing page go viral, by incentivizing new subscribers to share your optin on social media.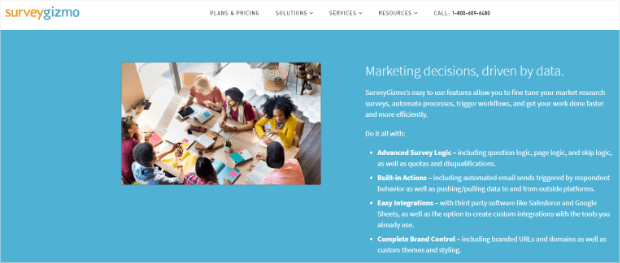 Before you create landing pages that your visitors respond to, you need to know who your visitors are and what makes them unique. With SurveyGizmo, you can gather information in the form of polls, Q&As, and more, then analyze the data with advanced reports.
Best Landing Page Creation Tools to Analyze Your Landing Pages

Google Analytics is arguably the most robust free analytics tool available today. You can track demographic information about your landing page visitors as well as set up conversion goals to track your leads.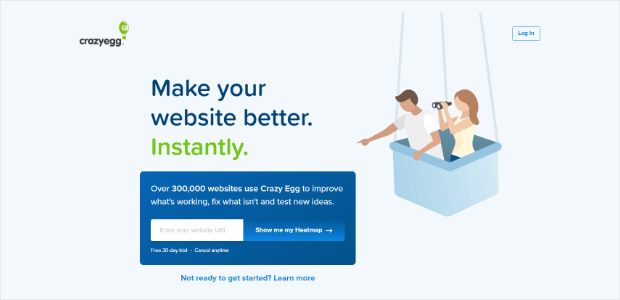 What if you knew why your site's visitors were leaving your site? CrazyEgg is a really cool tool that helps you visualize where your visitors are spending their time and clicks by creating heatmaps of your website landing page.
This is a nifty tool for analyzing your optin landing pages, especially when combined with Google Analytics.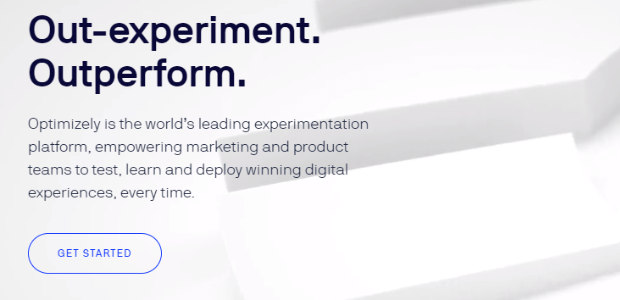 Optimizely is a powerful A/B testing, analytics, and optimization solution for digital marketers who want to streamline these duties. If you don't have the ability to A/B test your landing pages elsewhere, you may want to check them out.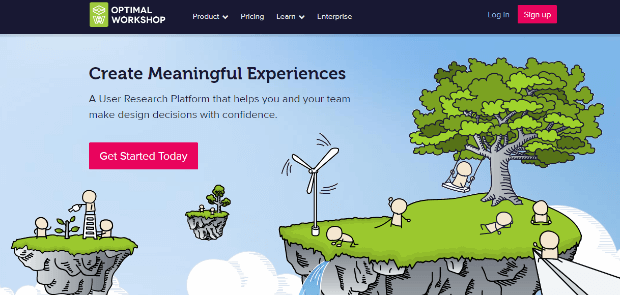 Optimal Workshop consists of four individual yet connected tools which help you to test your optin landing pages by giving you insight into how your users consume them.
For instance, Treejack identifies elements that may lead to landing page abandonment. Chalkmark shows you the users' first impressions after uploading wireframes.

Visual Website Optimizer is a hands-on A/B testing tool that makes it easy to test, tweak, and optimize your landing pages without a ton of pre-existing know-how. In addition to the standard features, it has a multivariate testing tool that helps you see how visitors are interacting with your page.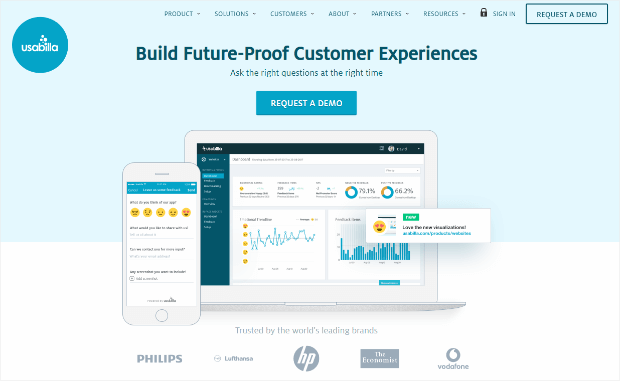 Usabilla lets you get user feedback from any device: something most landing page tools don't offer. Another neat feature is the ability to do targeted exit surveys to help you understand why users leave without converting.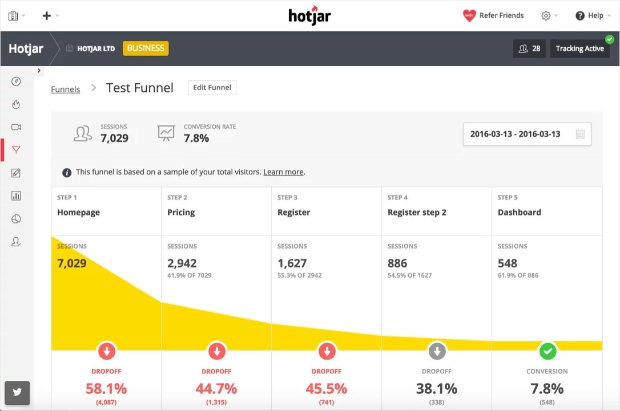 In addition to heatmaps and visitor recordings, HotJar Insights shows conversion funnels. You can set up unlimited steps and find out where your process is breaking down and can be improved by identifying where visitors are leaving your site.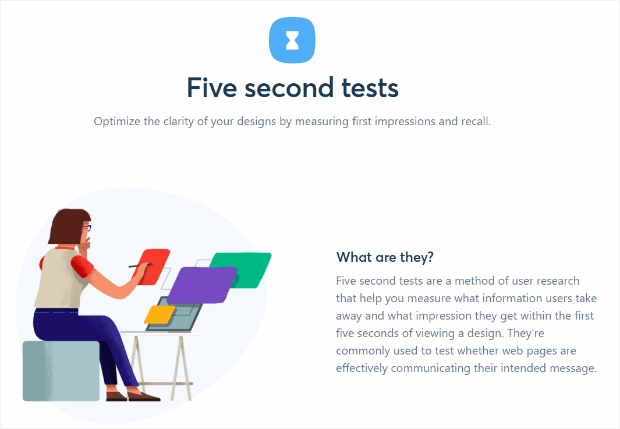 Did you know that most users form their opinions about your page within the first few seconds? Makes sense that your testing and optimization be based on the quick distribution of information, right?
Five Second Test empowers marketers to create simple, timed tests on their optin landing pages to figure out where those pages are falling short.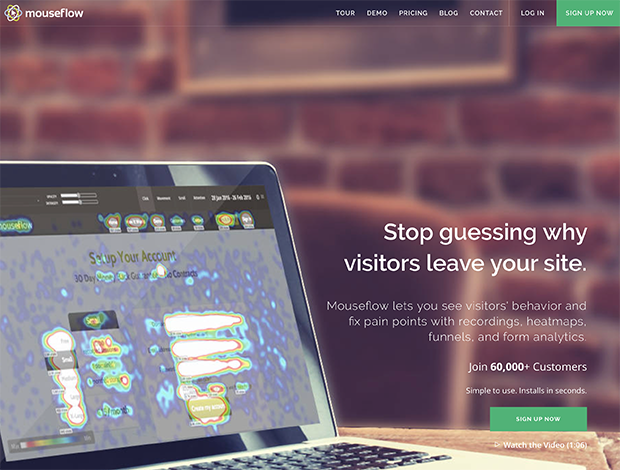 MouseFlow is a tool that helps you stop guessing why visitors leave your site. The tool records user sessions with heat maps, funnels, and a host of other analytics features.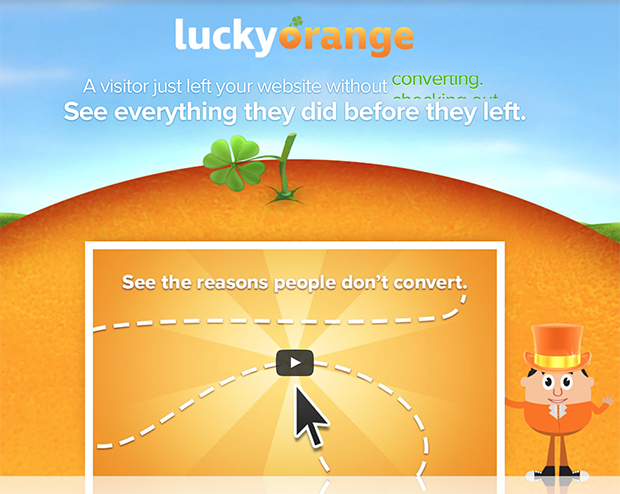 Lucky Orange is another tool that helps you figure out why visitors leave your landing pages without converting, but it does it by recording your visitors' sessions. By watching what visitors did before leaving, you can find the information you need. You can even filter and segment the recordings.

Google Analytics is great, but sometimes you just want a different setup to do the job. Matomo is free, open-source software that gives you easy customization and in-depth visibility.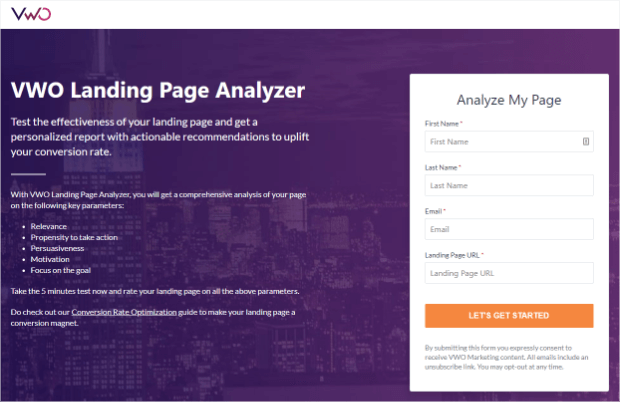 Landing Page Analyzer is a free tool from Visual Website Optimizer that lets you plug in your website landing page URL to get an immediate analysis of the effectiveness of your page. It's not as robust as some tools, but it makes for a great bookmark for quick use at any time.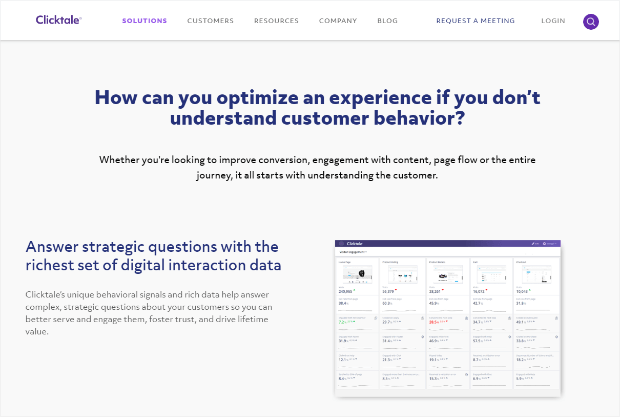 Do you have a content-heavy landing page that's underperforming? Clicktale helps you improve conversion rates by identifying which form fields and elements are slowing users down and potentially encouraging them to leave.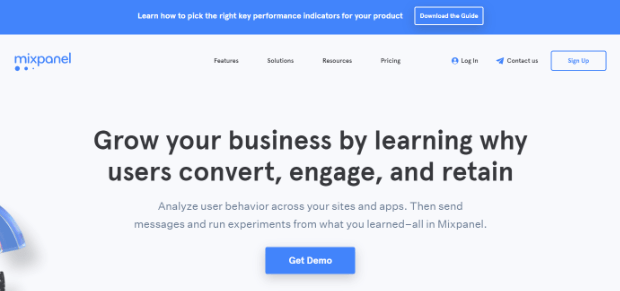 Landing page analytics never stop so why should you use an analytics tool that spits out insights only when you ask for them? With Mixpanel, you'll be able to continuously push insights based on the settings you want.

Some A/B testing solutions are too technical for their own good, but this isn't one of them. And that's a compliment! Convert streamlines A/B testing by letting users choose between 3 different formats: WYSIWYG, stylesheet editor, or HTML.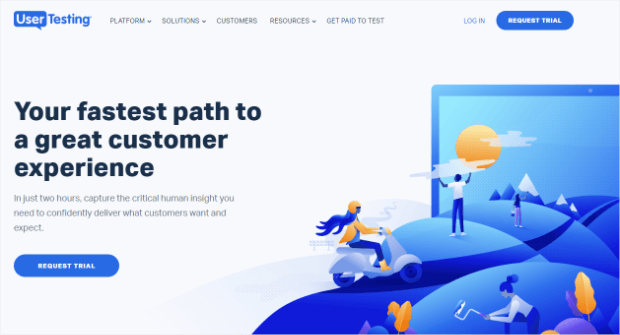 If you have a complex website landing page, you're going to want more than just short snippets of feedback. With UserTesting, test users can record audio of their experience with your landing page so you can hear their thoughts as they use it in real-time.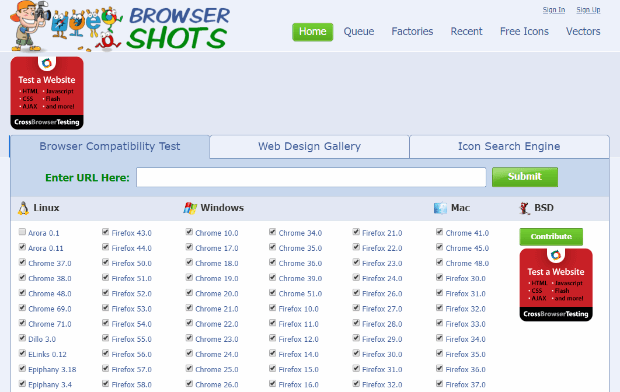 The number of different browsers and browser versions is staggering. And your landing page might be optimized for a few, but it's also possible that it shows up as a jumbled mess on others. Browsershots gives you compatibility feedback for as many browsers as you want to check.

Does your site zip along or d.r.a.g. so slowly that your visitors don't even get a chance to see your killer content before they bail? Page loading time is one of the biggest determining factors in bounce rate. You can use the Pingdom Website Speed Test to time your page accurately.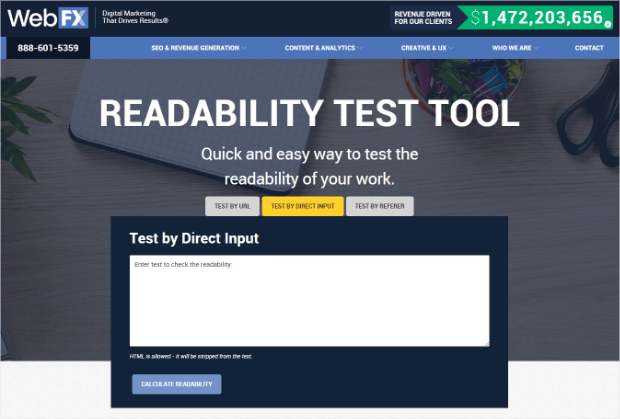 Reading level may not be something you typically think about, but it matters! Use WebFX's readability test tool to gain insights into how your page connects, or doesn't, with visitors.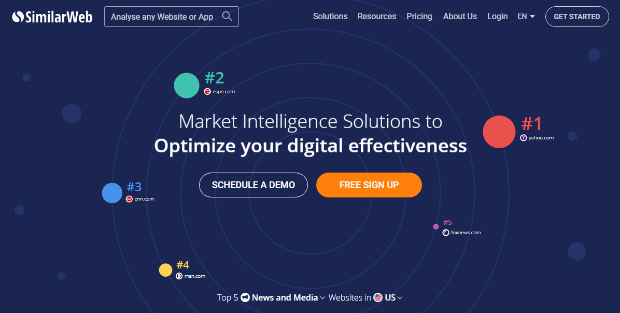 Sometimes you can learn more by studying the competition than by analyzing yourself. If you want to see what your competition is doing with landing pages and how successful they are, use SimilarWeb to track them.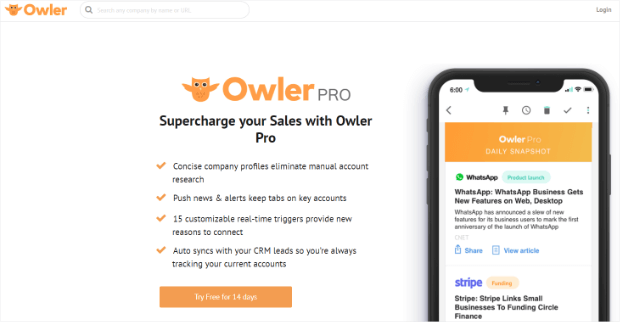 Owler is another tool that lets you study your competition. More than 80% of Fortune 500 companies use this tool, which should tell you something about how effective it is. The cool thing about this tool is that it lets you stay up-to-date on your competitors with a daily snapshot and weekly reports.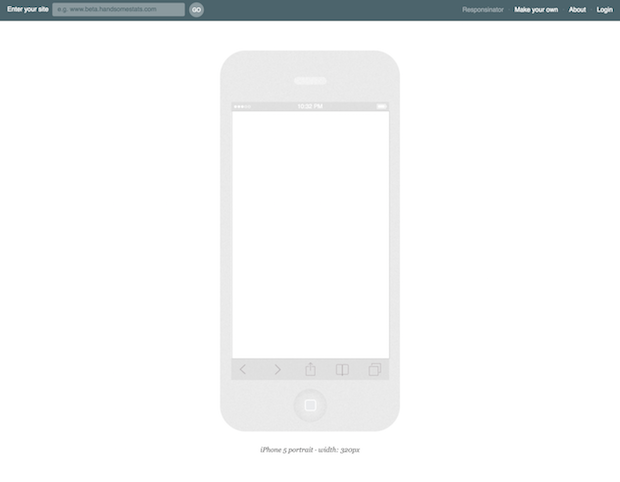 Every optin landing page needs to be properly optimized for mobile. Responsinator is a free tool that makes it easy to test your site's responsiveness on different mobile devices.
Best Landing Page Creation Tools to Use Your Leads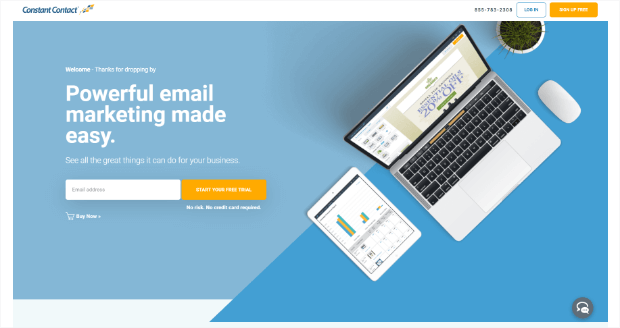 If you're looking for an email service provider that can handle a variety of customer personas and is able to deliver strategic emails, based on their particular needs and preferences, look no further than Constant Contact. With its lightweight, easy-to-use interface you can create complex, tailored autoresponder sequences and analyze their performance with in-depth reporting.
Pair Constant Contact with OptinMonster and you can trigger those special sequences to occur based on user's behavior on your optin landing pages.
Related Content: How Much Does It Cost to Build a Website for a Small Business in 2019?
There you have it! We hope this article has helped you to find the best tools to create effective, high-converting landing pages. If you're interested in getting started with one, give OptinMonster a try. It has everything you need to create high converting optins. Sign up for OptinMonster today!
Stuck on what to create? Check out our list of landing page ideas to get you started.
Or, you may want to check out this article on landing page optimization (7 tips + 5 case studies).
Looking for more marketing guides, tips, and advice? Check us out on YouTube, Facebook, and Twitter.