Have you considered using popups for more than just email optins? You can use different types of popup forms to boost user engagement, increase page views, decrease bounce rates, and improve sales.
In this article, we'll show you 9 cool popups you can create to boost user engagement with OptinMonster's Canvas technology. But first, a little about Canvas.
What is OptinMonster Canvas?
OptinMonster's canvas is a blank popup form you can use to create a design from scratch with our drag and drop builder. You can also insert any HTML, CSS, JavaScript, and even WordPress shortcodes to create any kind of popup you can imagine.
The video above provides a little Canvas theme demo, but if you're not a video person, keep reading to find out all the cool things you can do with Canvas technology.
You can use cool things like eCommerce integrations, related posts, videos, quizzes, surveys, and basically anything you can imagine. No OptinMonster themes, no OptinMonster templates. Just you, your imagination, and a blank popup canvas waiting for your design.
The best part is that you can do all the customization while enjoying the best features of OptinMonster like exit-intent, page-level targeting, A/B testing, cookie configuration, and everything else that you love about OptinMonster.
Resource: Is OptinMonster Worth It
Now that you know a bit more about Canvas, let's get into some examples. Here are 9 different popup forms that you can create with OptinMonster Canvas.
1. Create Video Popups
Do you have a promotional video that you would like to share with your website visitors? Do you want to give a preview for your latest features when users log in to your app?
All you have to do is drag and drop the video element onto your canvas campaign. You can use YouTube, Vimeo, Wistia, DailyMotion, and basically any other video host.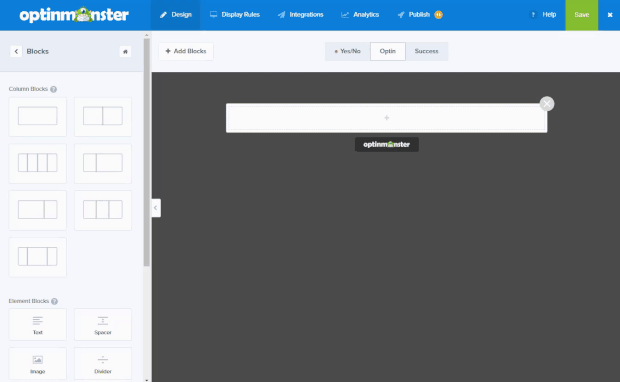 Here's our full video tutorial so you can create your own video popup forms:
2. Create a Custom Survey Popup Form
Want to create a survey for the users who have successfully checked out? With a combination of a time delay, page-level targeting, and your form's code, you can choose to create a "Checkout Experience" survey to show to your recent customers.
This has the benefit of only being shown to your actual customers, while also providing a clear and intuitive design.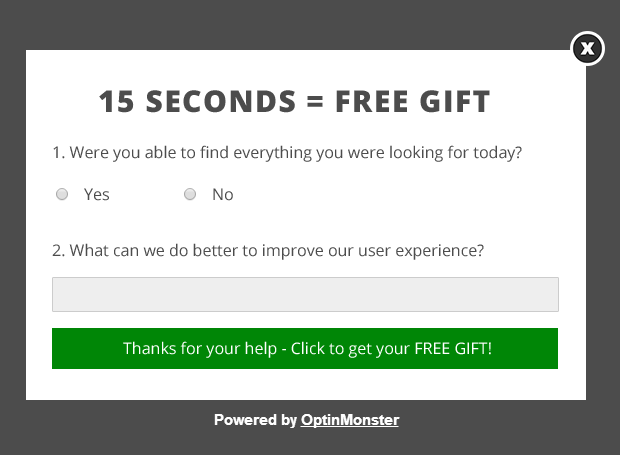 What's even better, you could have this be the first part of an automated response system within your Email Service Provider (ESP) or CRM software.
To create survey popup forms, we recommend using WPForms, the most user-friendly WordPress form plugin with advanced survey reporting.
You can also use OptinMonster's Field Mapping feature to add custom fields to your forms like:
Text Areas
Radio buttons
Checkboxes
Dropdowns
And more!
With this feature, you can easily configure the individual field width and control the appearance of your field labels.
Check out our list of the best WordPress form builder plugins.
Top Tools Alert5 Best Survey Data Visualization Tools (In-Depth Comparison)
3. Create a Facebook Popup
Do your visitors know you have a Facebook page? Did you know that cross-exposure on multiple platforms can build trust?
That's why we created a tutorial to show you how to build your own Like us on Facebook popup campaign.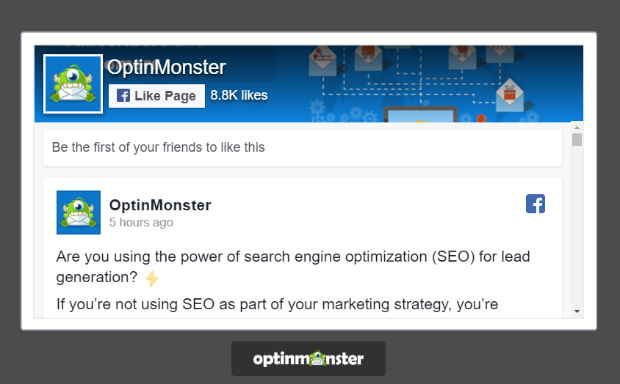 Implementing a Facebook Popup can help you build your Facebook following while people browse your website and also sign up for your email list.
You can even use our referrer detection feature to show a Facebook popup to your audience from Twitter and a Twitter follow button for Facebook users.
4. Create a Fun Quiz or Game Popup
Due to the freedom of Canvas, you can really put whatever code you would like in the optin. Because of this, you can provide a lot of fun experiences for your users.
You can create a quiz that shows the results at the end of the quiz: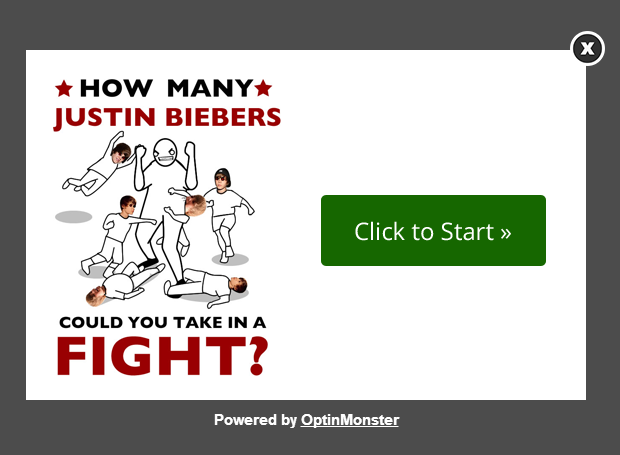 Or maybe you want a scroll-triggered game that shows up near the end of your blog posts.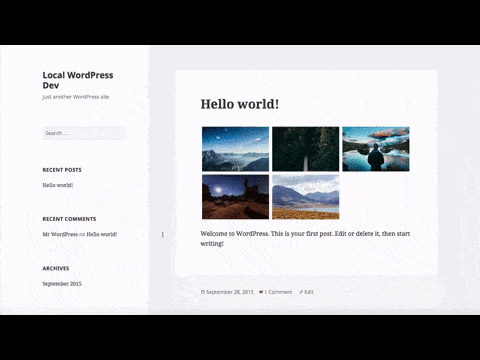 These can improve your engagement and time-on-page.
5. Create Related Posts Popup
Want to show users a related posts popup form to reduce bounce rate and increase pageviews?
Simply add the code from a related post service like AddThis or a shortcode from a WordPress related post plugin like YARPP.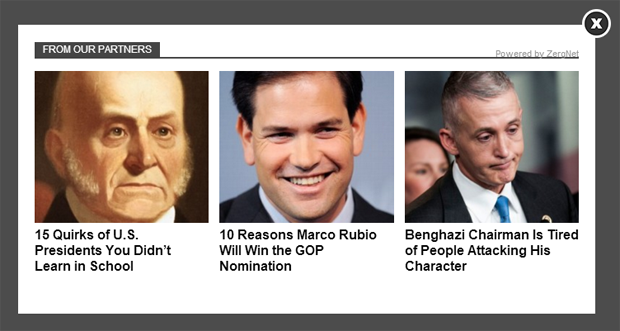 You can even add codes from a provider like Taboola or Outbrain to increase your earnings from contextual ads.
6. Create Related Product Popups
You're probably familiar with Amazon's "recommended items" section which shows "those who bought X also bought Y."
You can use OptinMonster popups to add upsells and downsells on your own eCommerce website.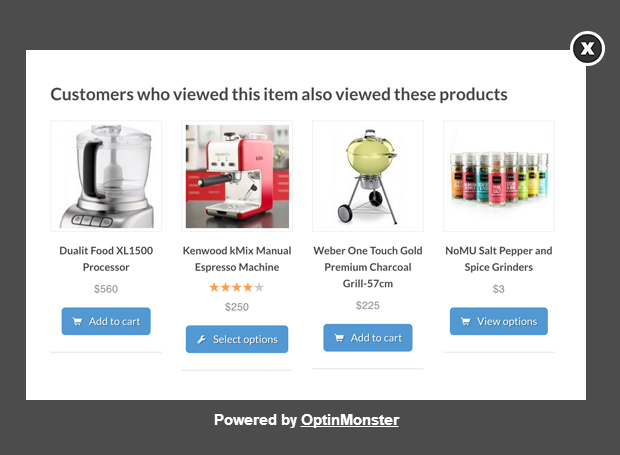 Just enter your related product script or add a shortcode from a plugin like WooCommerce.
7. Create a Contest / Raffle Popup
Contests are one of the best ways to boost user engagement.
You can promote your contests using OptinMonster Canvas + your favorite contest platform like RafflePress.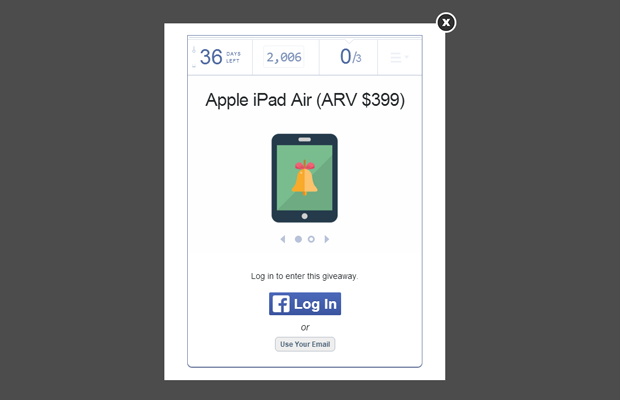 8. Create a Multiple Field Contact Form Popup
Did you know that WordPress users can build a multiple field contact form? We show you how to do it in this post.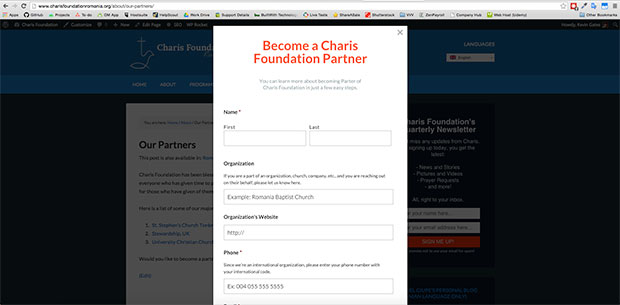 These types of popup forms can help you get the information you really need to truly follow up with customers. For those in real estate or other sales related industries, this allows you to collect specific information and boost your productivity.
Reducing the back-and-forth between visitor and sales can save your business in the long run by allowing your sales team to focus on meeting your customer's needs and not just trying to find a lead's phone number.
9. Create a Donation Popup Form
Are you a non-profit? Want to raise more money? Bring awareness to your campaign by adding a donation form inside a popup.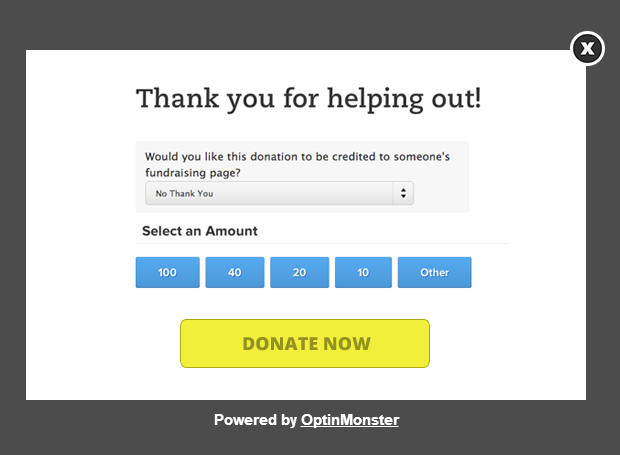 You can use WPForms to create a donation form for your popup. Then, create nonprofit newsletters that connect and convert with these tips.
As you can see, there are so many cool things you can do with Canvas technology. We've highlighted just some of the options available with popup campaigns using Canvas. You can also use Canvas for mobile optins, especially to promote app downloads, as well as for slide-in optins.
Need more inspiration? See our roundup of the best popup designs from around the web. Or, you may want to check out this post on eCommerce popup examples that actually work.
Don't have OptinMonster yet? What are you waiting for? Get started today!