Want to build a challenge funnel that packs your list with qualified leads?
Online challenges are a fantastic lead generation strategy that can bring in tons of new subscribers eager to buy from you.
In this article, we'll show you how to create an online challenge funnel, step by step.
What is a Challenge Funnel?
A challenge funnel is a lead generating contest in which participants perform specific actions over a certain period of time in order to achieve a result they want. The challenge serves as a freebie to encourage your audience to join your email list.
Challenge funnels start with the contest to build up a list of email subscribers or social media followers. Then those challenge participants proceed through the rest of the marketing funnel. They might get a series of sales emails, join a webinar, or talk to the business owner directly on a sales call.
You can run a challenge funnel through email, social media, or a dedicated community platform. Let's look at some challenge funnel examples.
Build in Public Mastery challenges participants to build their Twitter audience by sharing their journey, success and failure alike. Participants gather under the hashtag #buildinpublicmastery.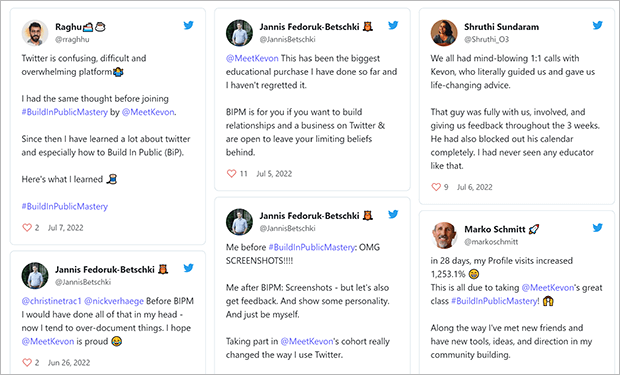 Love at First Search ran a free challenge called SEOctober. Participants receive a 5-minute SEO training by email or podcast every day for 31 days.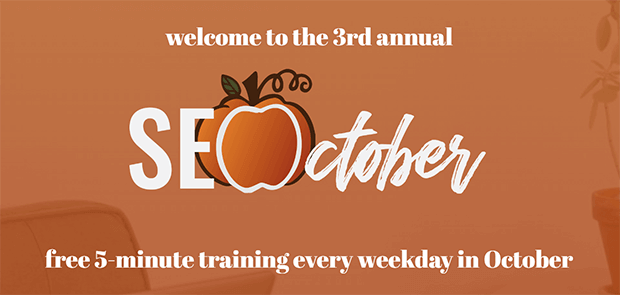 This time tracking challenge asks subscribers to track their time every day for 5 days.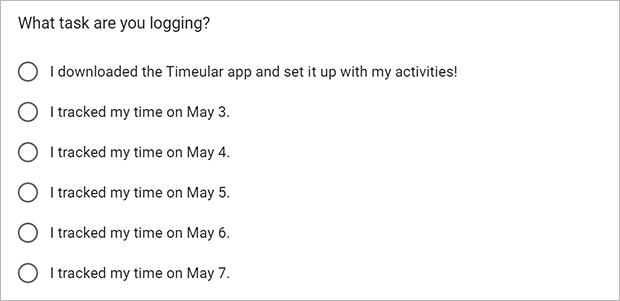 Why Online Challenges Work So Well As Lead Magnets
Online challenge funnels are a highly effective digital marketing strategy for your online business. Whether you're an entrepreneur, small business, service provider, blogger, or eCommerce store, a challenge funnel can take your list-building to the next level.
Like all forms of gamification marketing, challenge funnels tap into people's instinct to win. The challenge prize incentive is often a strong motivator, but many people just enjoy competition and challenging themselves.
An online challenge gives leads a chance to work with you for free. This builds rapport and trust. In some cases, the challenge shows your leads just how hard it is to do what you do. This can motivate them to purchase your product or book your services to get it done more easily.
Challenge funnels are a great way to build engagement over time. Since most online challenges take place over a few days or weeks, you have a reason to show up in their inbox or their social media feed consistently. Your target audience will also be more likely to check in with you if they want to win the challenge. This makes it easier to bring them into your sales funnel when they're ready.
You can also generate lots of positive testimonials and case studies using a challenge funnel. Because your challenge directly addresses some of the biggest pain points for your customers, even participants engaging with you for the first time can have bragworthy results.
Now let's learn how to create an exciting online challenge and supercharge your lead generation efforts.
How to Create an Online Challenge Funnel That Brings in Leads
If you're using a challenge funnel to bring in leads, we suggest running your challenge through an email sequence. Email marketing has a high conversion rate and you have direct access to your new leads. Plus you can set up email automations to run your challenge funnel for you.
Regardless of how you run your challenge, here's how to structure an engaging challenge funnel in 5 easy steps.
Set Goals
Schedule Your Challenge
Create Your Content
Choose Your Rewards
Make Your Pitch
Step 1: Set Goals
As always, you need to start with the end in mind. Running a challenge funnel can be a lot of work. Before you write any emails or social media posts, think about your goals for this challenge.
Once you build your list of qualified leads, what do you want them to do? Purchase a product? Book a service? Recommend you to their friends? Your challenge funnel should prepare them to take this action. If they see how helpful you and your offer are, and how much they need your help, they'll be ready to buy.
Next, think about what your customers want to be able to do. This is the goal you'll promise to help them meet. Ideally, if they meet their goals, they'll be more likely to help you meet yours.
Let's use an example of a financial adviser who wants to sell a self-paced personal finance course. To get potential customers excited about a topic that's often boring or intimidating, they decide to challenge their audience to keep a diary of their spending.
The challenge draws attention to participants' spending habits. The financial adviser can then position their course as a solution to anxiety over money and budgeting.
Step 2: Schedule Your Challenge
The next thing to decide is how long your challenge will run. The pacing of your challenge should align with your goals and what's doable for your audience.
There's no challenge length that works for everyone, but generally it's best to run your online challenge for at least 5 days and no more than 30 days.
The most appropriate challenge schedule will depend on your goals. If you're looking to build consistency, a monthlong challenge with smaller tasks may work better. If you want to deliver a quick win, keep your challenge to 3-7 days. Make sure that the results you promise are realistic for the timeframe. (For instance, don't promise that subscribers will be able to run a marathon after 3 days of training!)
Think about the needs and resources of your audience as well. Try not to run challenges during particularly busy seasons for them. Consider whether they're more likely to have 5 minutes to spare every day or be able to block out an hour once a week. You don't necessarily have to run a daily challenge. A weekly check-in for 4 weeks might suit your audience better.
In our financial adviser example, they know from working with clients that the money diary is often a loud wakeup call. They also know that people quickly forget what they've spent. So they decide to run a 5-day challenge. 5 days is long enough to get a relatively thorough picture of their spending, but short enough to not become a chore.
Step 3: Create Your Content
Once you've decided your challenge schedule, it's time to think about what you actually want your audience to do during the challenge. As always, the challenge content should be aligned with the goals for your business and your audience.
Think of your challenge as building a bridge for your audience. You're trying to take them from where they are now to where they want to be, and where you want them to be. What are the steps they need to take?
For each day of content, think about:
What's the main thing participants should learn today?
How does today's tutorial or lesson bring them closer to their main goal?
What are the action steps after this challenge day?
Going back to our friend the financial adviser, they'll send out the same money diary worksheet every day, along with a brief explanation of each category on the worksheet and common ways people overspend in that category.
Step 4: Choose Your Rewards
Now for the really fun part! Some people who enter your challenge will be motivated by the results they can achieve, but an extra incentive can never hurt.
Your prize doesn't have to cost money. You can offer discount codes or free upgrades to challenge finishers. In the best case scenario, the prizes should relate to your offer. But you can also give away other prizes too.
It's also a good idea to reward engagement during the challenge. You can use prizes to encourage participants to post about the challenge on social media, fill out a progress report, or reply to your challenge emails with their results.
The financial adviser in our example could give away 1 free consultation to a winner chosen from the participants who finished the challenge. Everyone else who participates in the challenge in any way receives a special bonus if they purchase the self-paced course.
Step 5: Make Your Pitch
Finally, don't forget to actually promote your offer. Save this until the end of the challenge, but don't skip it! After all, you just spent all this time providing valuable, actionable content.
Show participants how your product, service, or online course can build on all the progress they made for themselves during the challenge. Make sure to include a link to your sales page or eCommerce store in the final challenge email. (You can even tease this leading up to the last day.)
If you need help, check out our tips for how to write a high converting sales page.
Challenge funnels can take time to put together, but they're definitely worth the effort. Now let's look at some ways to promote your challenge funnel to get as many new subscribers as possible.
How to Promote Your Challenge Funnel
Like any lead magnet, you want to share your challenge funnel far and wide so your audience has the chance to join. Here are 4 tools we love using to drive traffic to online challenges:

OptinMonster is the most powerful list-building tool you can find to promote your challenge funnel. You can use the drag and drop builder to create eye-catching popups and other optin forms in seconds.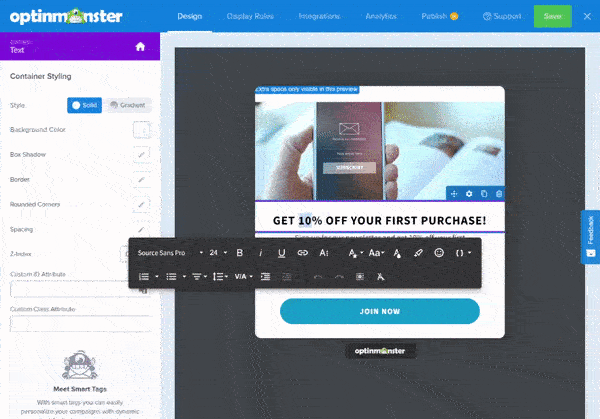 OptinMonster comes with 60+ beautiful prebuilt templates and lets you choose from 6 different campaign types, like lightbox popup, floating bar, full-screen welcome mat, and more.
You can also harness the most precise targeting and display rules so that the right visitors see the right message at the right time.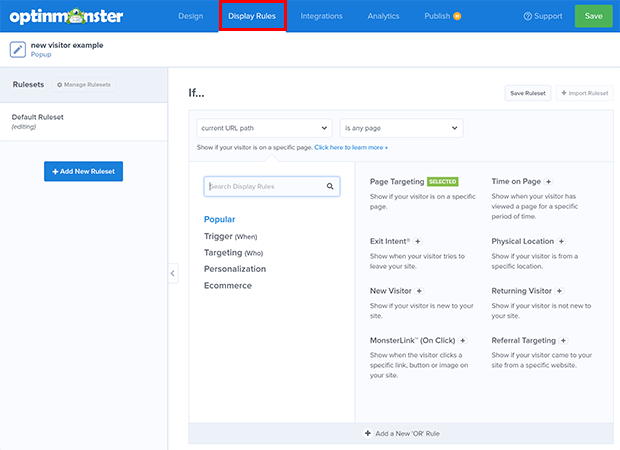 Try promoting your challenge funnel in a popup targeting readers of related blog posts or returning visitors.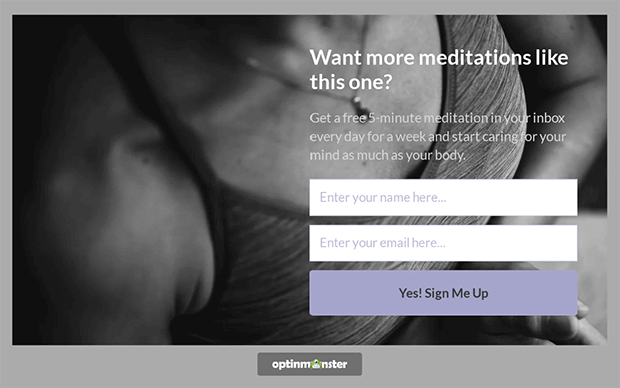 Start Promoting Your Challenge Funnel With OptinMonster!
BONUS: Done-For-You Campaign Setup ($297 value)
Our conversion experts will design 1 free campaign for you to get maximum results – absolutely FREE!
Click here to get started →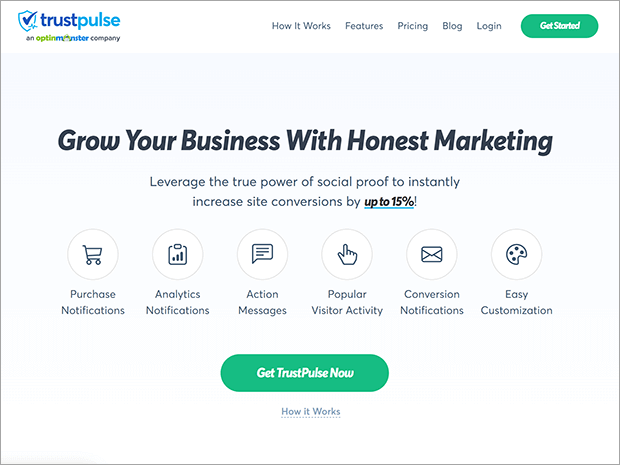 TrustPulse is the best social proof notification app for driving more challenge signups. With TrustPulse, you can show real-time notifications on your website whenever someone joins your challenge funnel. This can motivate others to join as well.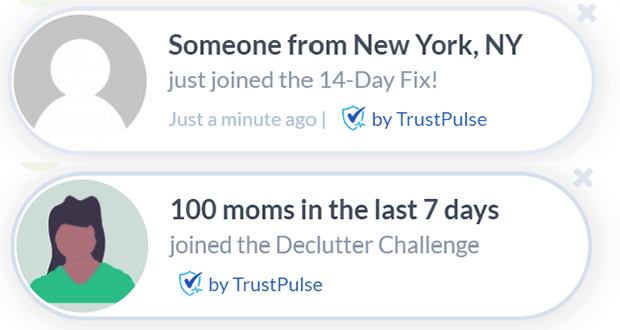 TrustPulse notifications don't disrupt the browsing experience but show how popular your challenge is. You can link directly to your challenge funnel landing page from the notifications.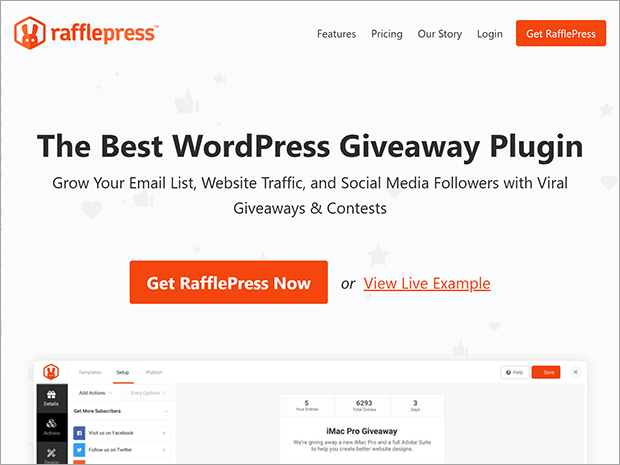 RafflePress is the best WordPress giveaway plugin for growing your email list, website traffic, and social media followers.
While you'll still need to send the challenge content by email or social media, you can use RafflePress to track engagement with the challenge by assigning points to different actions.
For example, you can award action points for visiting your challenge Facebook group or following your business on LinkedIn. The more points someone earns, the more likely they are to win a prize.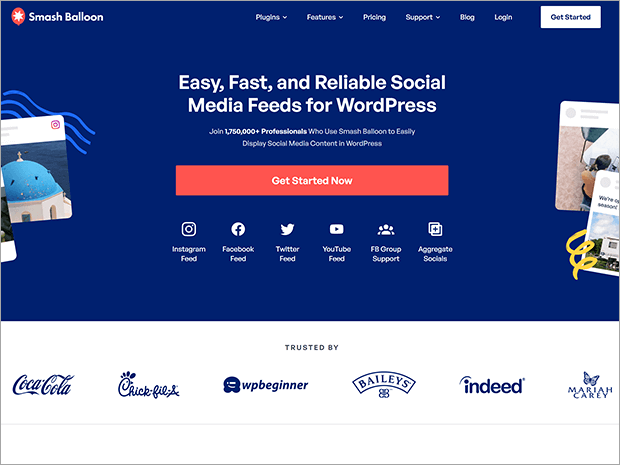 Smash Balloon is the best social media feed plugin for WordPress. You can encourage participants to post about the challenge on social media by featuring their posts using Smash Balloon.
Challenge funnels can be a great source of compelling user-generated content (UGC), and showing off this content can drive more participation.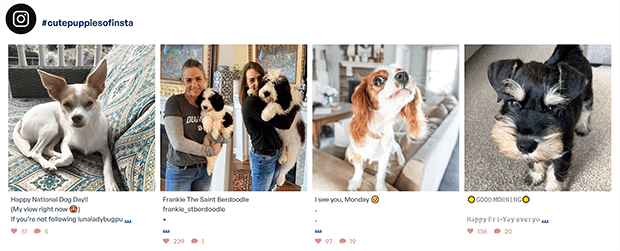 That's a wrap! Now you know how to create and promote your own online challenge funnel to multiply your list.
If you're interested, check out other ways to run an online contest to generate leads.
There's no time like the present. Start your challenge funnel with OptinMonster!
If you like this article, please follow us on Facebook and Twitter for more free articles.