Launch days are exciting. Customers flood to your website. Sales roll in. Or at least, that's what most people expect to happen. But to really have a successful product launch, you need to build a successful pre-launch marketing campaign.
What you do in the months leading up to it will determine whether your launch is a big bang or a dud.
In this article, we'll take a look at the most important pre-launch strategies to include in your pre-launch plan.
Collect Email Through a Coming Soon Page
Collecting emails is by far the most important step in the pre-launch marketing process. These are the people who will be the most engaged and excited about your launch. After all, they already expect a launch from you. They know it's coming and have signed up because they don't want to miss it.
The best way to start collecting emails before you launch is to create a coming soon page. Your homepage at this point should simply be a landing page that announces what your product is about and when it's launching and have a signup form for people who want to hear all about it when you go live.
The easiest way to make a page like this is by using a tool like SeedProd. SeedProd is the best landing page builder for WordPress. It allows you to easily create beautiful landing pages in minutes using a visual drag and drop editor.
They offer a wide variety of designs, and you can customize virtually anything you want on your landing page.
You can create landing pages that look great in just a few minutes by using SeedProd's page builder: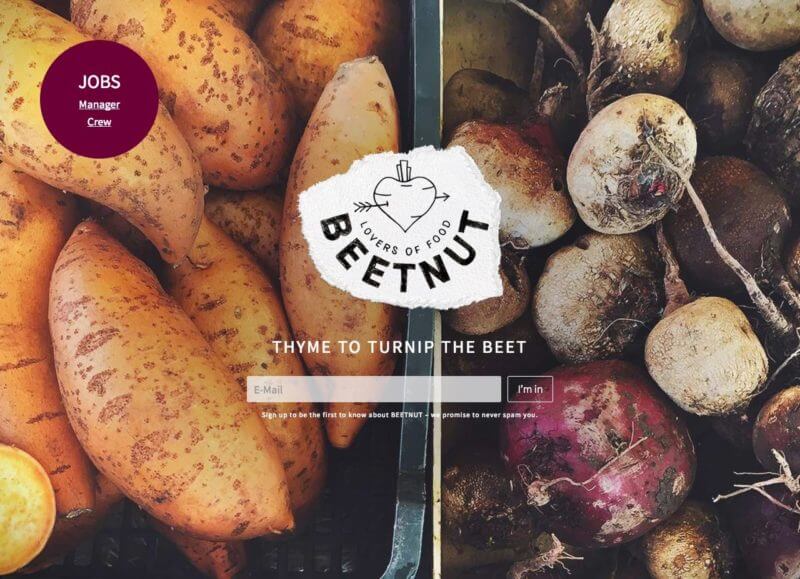 Remember to keep it simple; your coming soon page should be optimized to do one thing, and one thing only: collect emails.
After people join your list, send weekly or monthly updates on how the product is coming along to keep them engaged. And on launch day, send an email that it's live with a link to where they can check it out.
This is what drives that immediate flood of traffic to a new product launch.
Create Content to Create Buzz
Another way to grow your email list is by creating amazing content that will create buzz.
Unless you have over a year before your product launch, you're likely going to have to ignore SEO. But, that doesn't mean you can't create viral articles or really epic guides. These are things people will want to share.
For this pre-launch marketing strategy to work, you can't just create generic content. It has to be truly outstanding. Consider your content as the first touchpoint with potential customers for your product.
You want to share this content where your target customers are hanging out already. Great places for this are forums related to your product like Facebook groups, relevant subreddits, and forums.
Here's an example of epic content from I Will Teach You To Be Rich: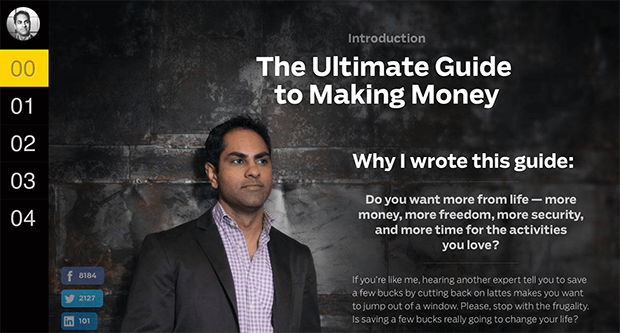 Wondering what makes it epic?
It's super in-depth, completely covers the topic of making money, and most importantly, it's optimized to collect emails.
There are sign up forms (and share buttons) throughout the article, multiple times per page.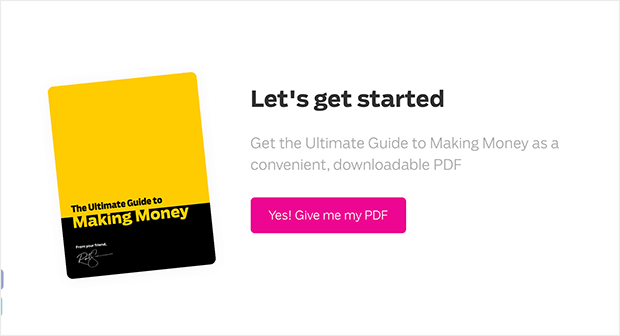 When visitors click the button, they're presented with a signup form.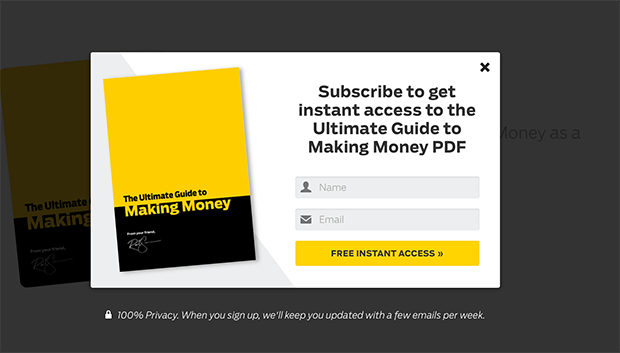 This is called a 2-step opt-in process, which is proven to increase conversion rates by up to 785%.
There are also multiple embedded forms throughout the guide.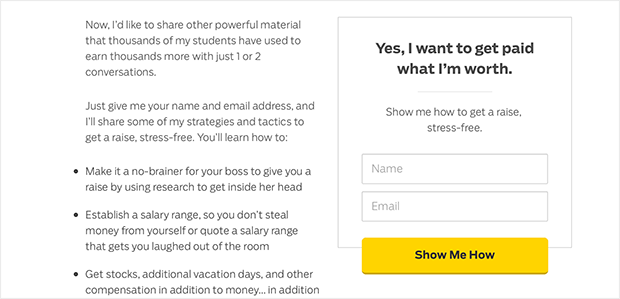 And if you try to leave the page, you're hit with an exit-intent popup.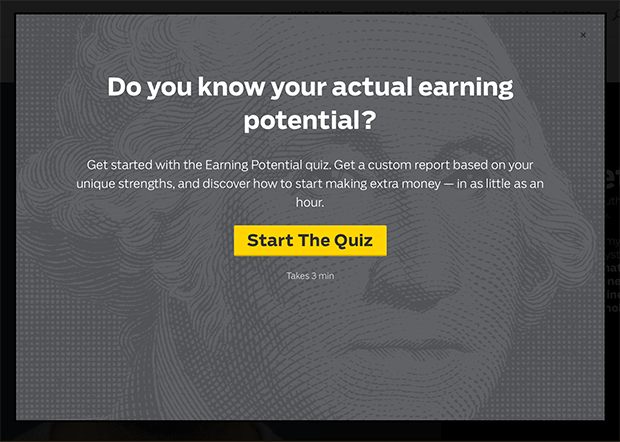 Popups are a great way to capture more emails. Have you ever been on a site where there hasn't been an email popup? Doubt it.
That's because popups have such a high conversion rate. In fact, some popups can convert up to 40% of website visitors into subscribers and leads.
This is exactly the goal of creating this kind of content. While you don't have to have this many forms, the whole point of creating guides like these are to collect emails.
How do I create popups and forms like these?
You can use a tool like OptinMonster, which makes it super easy to create all different kinds of optin forms and popups.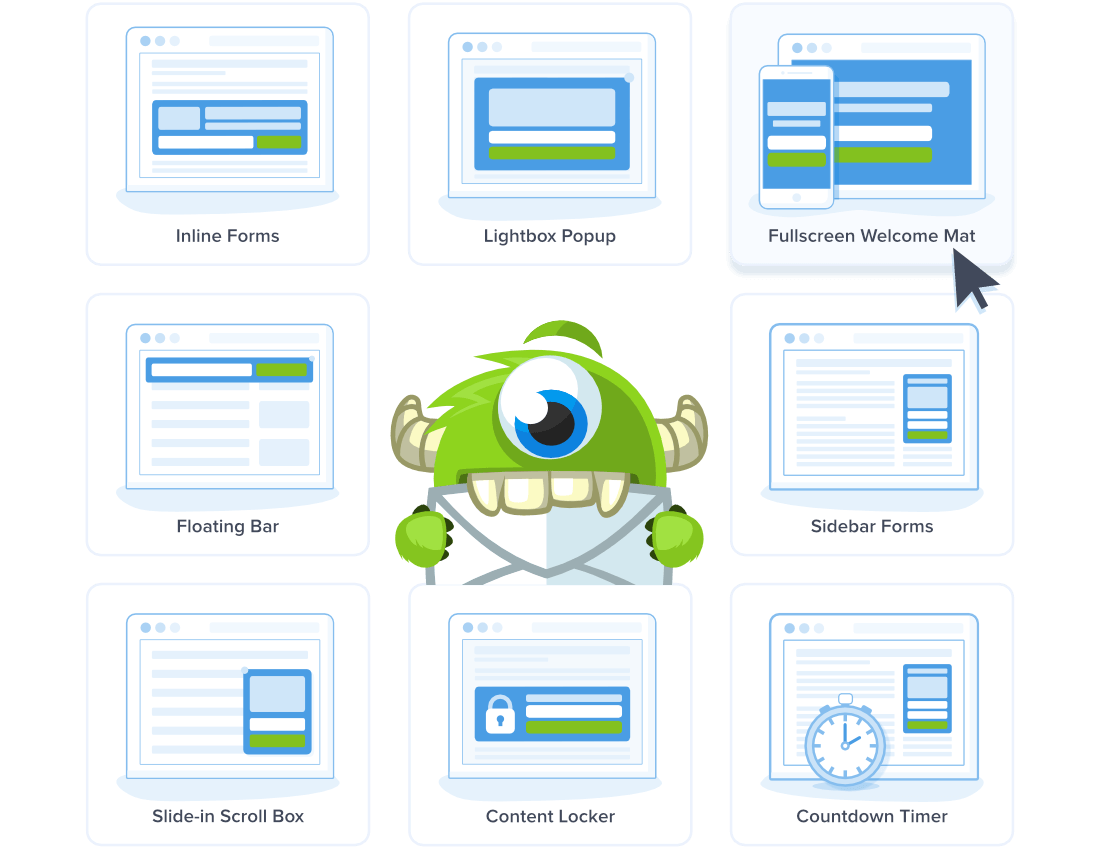 And our templates are professionally designed and fully customizable, so creating a gorgeous, eye-catching popup is as simple as choosing the template you want and making it yours.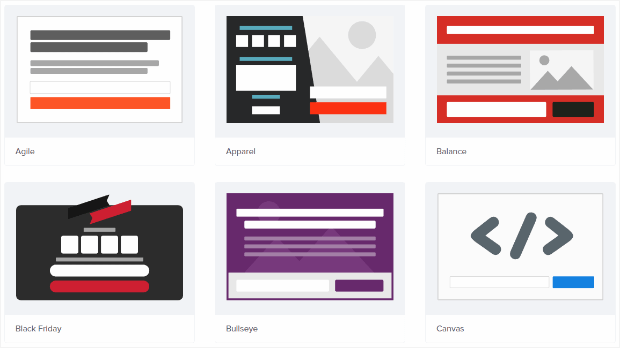 The goal is to create viral guides on your blog that are related to your product, drive as much traffic as you can to them, then collect emails from the people who visit your page.
Create Content on Other People's Blogs
Guest posting is another great pre-launch marketing strategy that will help you get in front of your target audience. It's a consistent and repeatable strategy that works across all niches.
A guest post on a high traffic blog can send you hundreds of subscribers overnight and continue sending traffic your way long term.
Not every guest post will take off, so the more you write, the higher chance you have of getting a few that will generate the kind of traffic you're looking for. All traffic should lead to your coming soon landing page, and any viral content you've created on your site.
Getting started with guest posting isn't hard, but there are a few steps you'll need to follow in order to do it properly. Let's go over some.
Prospecting: You'll want to find blogs that target the same audience as you. Ideally, they should be high traffic sites and have good domain authority. If this is new to you, a simple Google search will help. Just look for blogs that are like yours, but more established.
Outreach: The most effective way to do outreach is to write your article first, then pitch it. Writing it first means that whomever you're pitching it to stop thinking, "should I let this stranger post on my site?" Instead, they have the easier decision of "should I look at it?" This is a much easier decision to make and your chances of them saying yes will increase.
Putting the article together: The type of article you write depends on the type of blog you're writing it for. It's important that the topic you're writing about is relevant to their target audience, as well as your own.
Bonus: This step isn't mandatory, but it sure helps a lot. Once the article is published, be the first one to leave a comment. Thank them for allowing you to publish on their blog and share your tips with their audience. The real reason we're doing this is to give you another opportunity to add a referral link back to your site. Most websites allow you to add a URL to your name when you comment. Make this link to your landing page.
Give Public Updates About Your Product's Development On Twitter
Building your product publicly is a great PR move that can get a lot more people interested in your launch. You don't have to share every single move you make, but do share the ups and downs that you face along your journey in building the product and getting it ready for launch.
While this move may not attract your target audience directly, it can help you raise awareness about your product through social proof like word of mouth and social shares. It can also help you network with other professionals in your industry.
Twitter is a great medium for pre-launch marketing. Whenever you have something meaningful to share, such as the completion of a new feature, share how it's going on Twitter. Tell people about your launch date. Share as much of your journey as you can.
If people are interested in your product's development, they'll also be interested in your launch results as well.
Other Helpful Pre-Launch Marketing Strategies to Consider
Draw out suspense, and drag it on for as long as you can
If you'd like some free PR, dropping small hints a few weeks before your launch can send your audience into a frenzy. To do this, release very, very vague details about your product, whether it's through your email newsletter or social media.
Never share complete spoilers. Just give them enough to want more.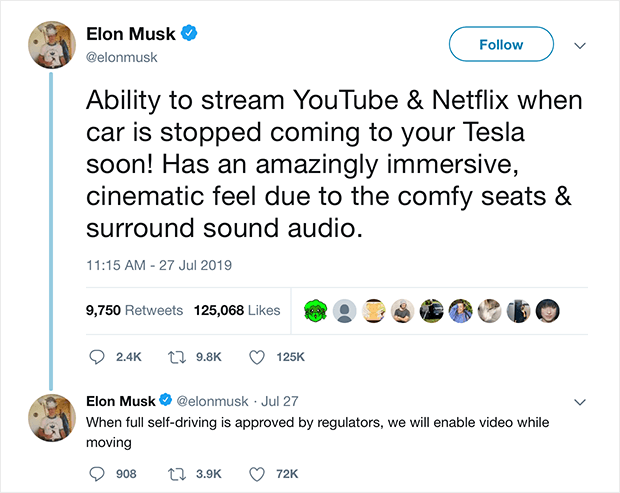 Try to get influencers and bloggers on board
Getting influencers and bloggers on board can have a huge impact on your product launch.
You can get influencers to promote your product launch for an affiliate commission, or a partnership where they help you out and show off your product to their audience.
Either way, if they have a large following base and put in a good review, the buzz for your product could be through the roof.
There you have it! Now you have everything you need to create a successful pre-launch marketing campaign. Is there anything we missed? Let us know in the comments.
And don't forget to follow us on YouTube, Facebook, and Twitter for all the best marketing tips and tools.