As a busy marketer, it can be hard to keep up with the latest information.
But if you don't, you risk being left in the dust by competitors.
Keeping up with industry news and blogs is helpful, but if you really want to get in-depth information, reading the top marketing books is still one of the best ways to do it.
That's why we've collected this year's best marketing books to help you grow your business and gain the edge over the competition.
Recommended Resource Need to jumpstart your content marketing results? Get more traffic and conversions with our Ultimate Guide to Content Marketing in 2020.
Whether you're dipping into new social media platforms, getting your mobile strategy on track, or wondering how to persuade more people to opt in to get your new lead magnet, you'll find insights that will help you level up your marketing skills so you can run more successful and lucrative campaigns.
Our list of marketing books includes some of the best on specific platforms and tactics, as well as a few that'll help with entrepreneurship and leadership of your marketing team.
Ready to grab a paperback or load up your e-reader? Let's get started.
1. 11 Seconds to Success
11 Seconds to Success: The Queen of Snapchat on Living Your Dreams and Ruling Social Media by Cyrene Quiamco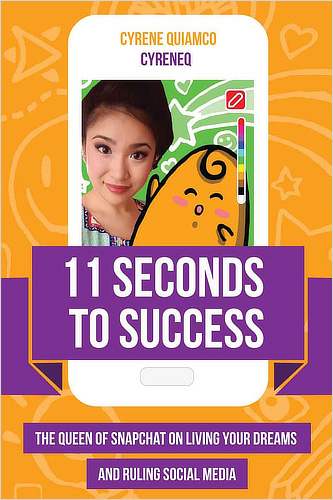 11 Seconds to Success is one of the best marketing books for beginners new to Snapchat. It tells the story of how CyreneQ from the Philippines became one of Snapchat's top influencers, earning her a reported $500,000 a year from the platform.
This book will help you learn about storytelling on Snapchat so you can reach the teen market, and the website's worth checking out, too.
2. 2017 Non-Obvious
2017 Non-Obvious: How to Think Different, Curate Ideas & Predict the Future by Rohit Bhargava
What are the trends that affect our businesses that most people DON'T think about? That's what's inside the 2017 edition of Non-Obvious. Compiled by marketing expert Rohit Bhargava, the book unearths 15 new trends, and updates more than 60 previous predictions that'll help your business make a bigger impact.
Marketers will be particularly interested in what the evolving portrayal of women means for their digital marketing strategy, and the need to think more deeply about how to earn brand loyalty. Previous editions have also been voted among the best marketing books, and are worth checking out.
3. Blue Ocean Shift
Blue Ocean Shift: Beyond Competing – Proven Steps to Inspire Confidence and Seize New Growth by W. Chan Kim and Renée Mauborgne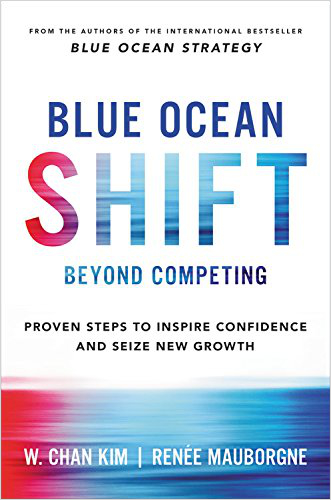 As a follow-up to Blue Ocean Strategy, which sold 3.6 million copies, we predict Blue Ocean Shift will be another smash hit.
Available for pre-order now, the book includes tools, processes, and new research and case studies. It shows how multiple businesses made the shift from being part of an ultra-competitive market (a red ocean) to owning their niche in an uncontested blue ocean.
4. Digital Marketing for Dummies
Digital Marketing for Dummies by Ryan Deiss and Russ Henneberry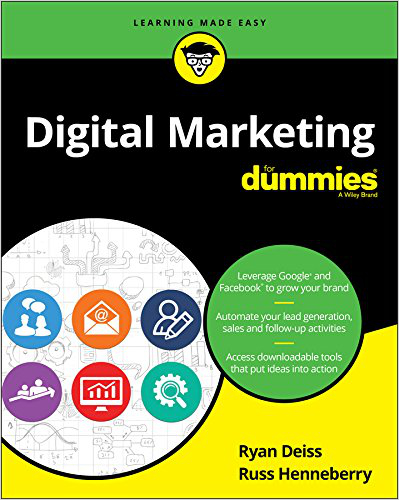 Digital Marketing for Dummies provides practical, proven strategies you can use to engage your audience, build your brand, get more customers and make more sales.
Written by the guys from DigitalMarketer, it draws on up-to-date best practices to walk you through creating a digital marketing strategy that boosts your bottom line.
Pro TipCheck out these digital marketing best practices to level up your marketing game.
5. Email Marketing Rules
Email Marketing Rules by Chad S. White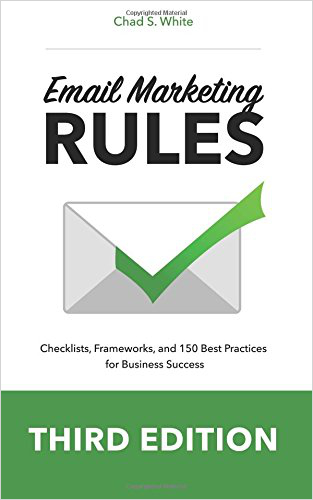 The third edition of Email Marketing Rules has been significantly updated and expanded. It covers best practices for email subject lines, lead generation, automation and targeting.
Readers will also learn how to improve email design and deliverability, and to measure their success with email analytics, to create a successful email marketing strategy.
6. Future Marketing
Future Marketing: Winning in the Prosumer Age by Jon Wuebben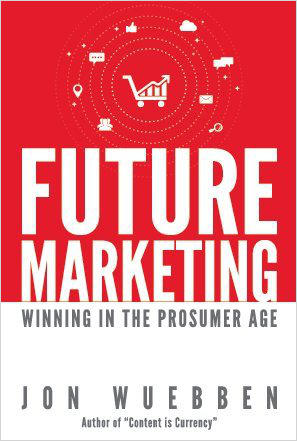 In Future Marketing, Content Launch cofounder and CEO Jon Wuebben shows how cultural and technological changes that are happening now will affect marketing.
Drawing on recent research, the book highlights upcoming changes in brand messaging, and audience building. It also looks at how marketing must change in the age of the "prosumer" or online influencer.
7. #Get Social Smart
#GetSocialSmart: How to Hone Your Social Media Strategy by Katie Lance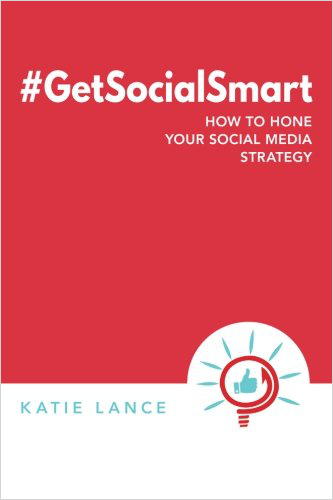 Wondering how to get started with social media? #GetSocialSmart helps you identify the key platforms to focus on and learn how to use social media sites effectively.
As part of building your social media strategy, you'll also learn how to use a variety of social technologies (including live streaming) to tell your company's story and form and nurture relationships with your customers.
8. Hacking Growth
Hacking Growth: How Today's Fastest-Growing Companies Drive Breakout Success by Sean Ellis and Morgan Brown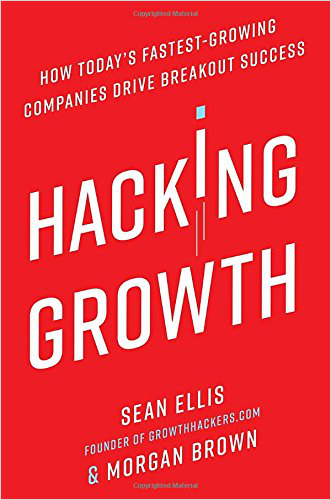 Growthhackers founder Sean Ellis teams up with veteran startup marketer Morgan Brown to share how the world's most successful companies build growth teams, create must-have products, discover and test what works to drive growth, and retain more customers.
This book reveals the secrets of growth hacking so you can create and implement your own growth hacking strategies to improve business results.
Recommended ResourceStuck in a rut? Check out our Ultimate Guide to Growth Hacking for proven growth hacking strategies, examples, and tools you can use to skyrocket your business.
9. Originals
Originals: How Non-Conformists Move the World by Adam Grant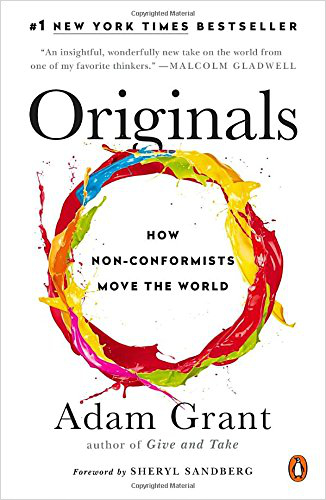 Originals is not just a #1 New York Times bestseller. It's also listed as a must-read by Virgin founder Sir Richard Branson, so it deserves its place among the best marketing books.
Drawing on research and anecdotes from multiple niches, this book shows how to foster and nurture originality by recognizing great ideas, getting allies, launching at the right time, and removing fear and doubt. It also highlights ways to build a culture of dissent and fight groupthink to be even more successful.
10. Performance Partnerships
Performance Partnerships: The Checkered Past, Changing Present & Exciting Future of Affiliate Marketing by Robert Glazer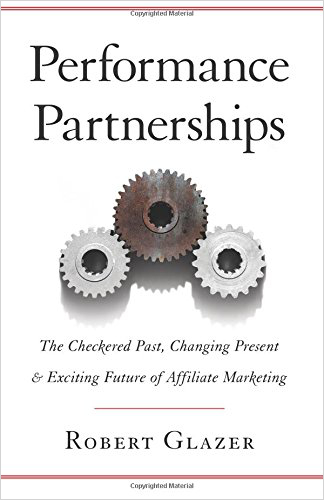 This is a must-read for anyone who's ever used affiliate marketing or is planning to do so. Robert Glazer charts the history of affiliate marketing and shows how it's moving away from shady marketing practices. Instead, it's becoming a digital marketing technique focused on creating transparent partnerships and relationships that improve brand reach and revenue.
11. A Practitioner's Guide to Account-Based Marketing
A Practitioner's Guide to Account-Based Marketing: Accelerating Growth in Strategic Accounts by Bev Burgess and Dave Munn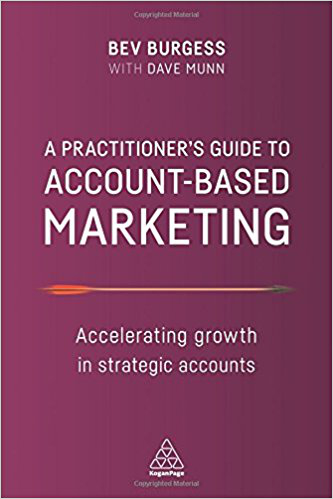 The people who pioneered account-based marketing (ABM) as a strategy for business growth have now written the book on it. Bev Burgess and Dave Munn provide a step by step guide to understanding, investing in, and executing an ABM strategy.
The book draws on case studies from companies including Cisco, IBM, Microsoft and many others to give practical guidance any company can implement.
12. Pre-Suasion
PRE-SUASION: A Revolutionary Way to Influence and Persuade by Robert Cialdini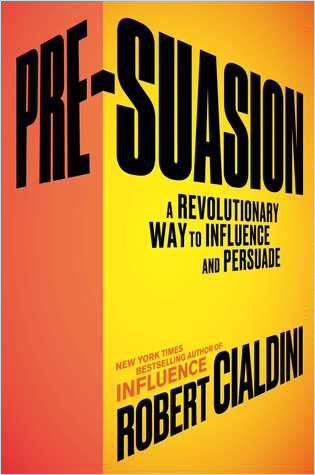 In Pre-Suasion, Robert Cialdini, the author of one of the best marketing books of all time, Influence, reveals the secret of effective persuasion in marketing. It's about capitalizing on the time before you send your message to make your audience more receptive to it.
Drawing on case studies and stories, Cialdini outlines techniques to divert your audience's attention to create successful "pre-suasion" and make them want to say yes.
13. Social Media Marketing All-In-One for Dummies
Social Media Marketing All-In-One for Dummies by Jan Zimmerman and Deborah Ng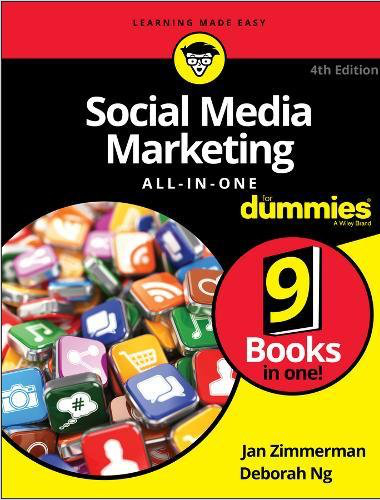 It's not always easy to keep up with how social media is changing. This book will help you how to promote your business on the latest social media platforms.
It'll help you create and implement a social media strategy, reach and engage your customers on the social media platforms they're using, integrate social media with your other marketing initiatives, and boost sales and revenue.
14. The Mobile Native's Guide to Marketing
The Mobile Native's Guide to Marketing by Aurelie Guerrieri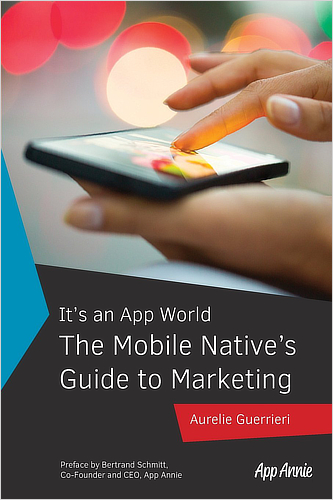 With more than half of all web traffic coming from mobile, any digital marketing strategy needs to include a mobile marketing strategy. The Mobile Native's Guide to Marketing looks at the mobile marketing revolution, with examples and case studies.
It also outlines a strategy for reaching mobile users and delivering the entertainment, engagement and instant gratification they crave. Finally, the book examines ways to monetize mobile traffic so you can make this strategy profitable.
15. The Road to Recognition
The Road to Recognition: The A-to-Z Guide to Personal Branding for Accelerating Your Professional Success in The Age of Digital Media by Seth Price and Barry Feldman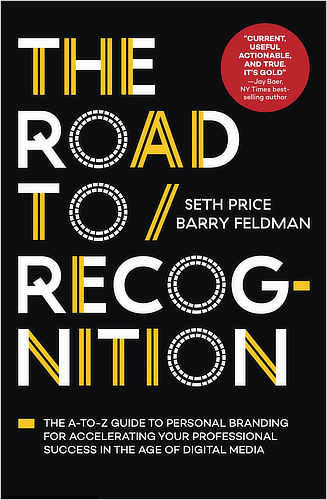 Everyone's got a personal brand, even if they don't recognize it. This book provides an A-Z guide, with 26 lessons on developing your personal brand to boost your success.
Whether you're a marketer, entrepreneur, business leader, creative or are just launching your professional career, this actionable guide provides a roadmap for personal branding success.
16. They Ask You Answer
They Ask You Answer: A Revolutionary Approach to Inbound Sales, Content Marketing, and Today's Digital Consumer by Marcus Sheridan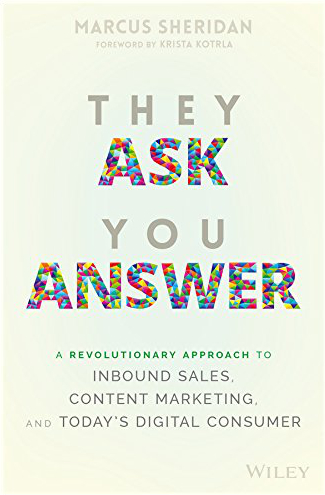 Marcus Sheridan, also known as the Sales Lion, is well-known for using content marketing to turn around his failing pool company. His strategy: answering questions. They Ask You Answer shows you how to implement this strategy for your own business, building trust, improving your web and search presence, and turning your customers into advocates and evangelists for your business.
17. Top of Mind
Top of Mind: Use Content to Unleash Your Influence and Engage Those Who Matter to You by John Hall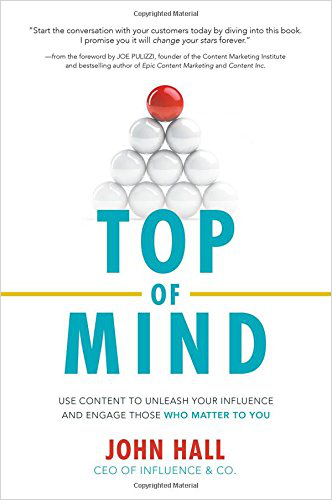 Top of Mind outlines the approach used by John Hall to build Influence & Co into a dominant content marketing company. Hall shows how to use content to build an authentic and helpful brand that sticks in the minds of key decision-makers. The book includes tips on winning trust with digital marketing so that you become a first choice for your audience.
18. The Unofficial Book on Hootsuite
The Unofficial Book on Hootsuite: The #1 Tool for Social Media Management by Mike Allton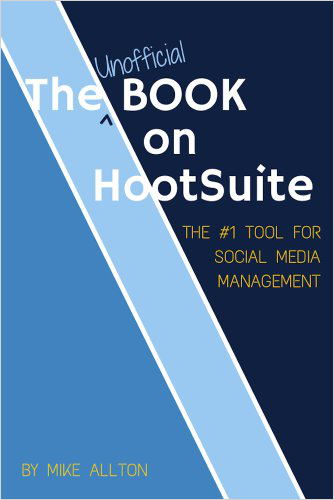 Mike Allton has the reputation of being the top Hootsuite expert outside Hootsuite itself, so this is one of the best marketing books about that social media platform.
This book shows you how to use Hootsuite to manage your social media presence on multiple sites, including scheduling updates, managing your brand, taking part in Twitter chats, using influencer marketing, measuring your social media performance, and much more.
There's also a free, downloadable checklist you can use to get all the benefits of using Hootsuite in just 30 minutes a day.
19. What Customers Crave
What Customers Crave: How to Create Relevant and Memorable Experiences at Every Touchpoint by Nicholas Webb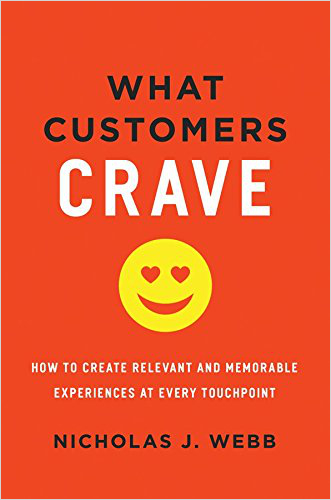 What Customers Crave looks at how companies can adapt to changing consumer expectations by figuring out what their audience hates, and what they love. It shows how to truly understand your audience so you can create relevant and engaging experiences that keep them coming back and recommending you to others.
If you're looking for fresh insight into marketing, and lessons you can apply to your own marketing strategies, these are the best marketing books you should read to help you understand current trends and strategies for every type of marketing.
To continue your marketing education, check out our list of the best marketing podcasts around, and learn about the content marketing mistakes the experts wish they hadn't made.
And don't forget to follow us on Facebook and Twitter for more free lists, guides and roundups.