Are you looking for the best WordPress security plugins to protect your site and your clients' data?
Website security is the cornerstone of a successful online business. But, unfortunately, many companies think about their site's security as an afterthought.
And by the time they realize there's a security issue, it's already too late. All the hard work they put into building a site (and building trust with their clients) can be thrown out the window by spammers, viruses, hack attempts, and more.
That's why, today, we're going to share 9 of the best WordPress security plugins that you can use to protect your site. This list includes:
With any of these security tools, you can rest assured that your website and client data will be safe from viruses, hackers, and other online threats.
But before we dive into the list, let's get clear on whether you need a security plugin in the first place.
Do I Need a WordPress Security Plugin?
Far too many people make the mistake of assuming hackers only target big companies. They think hackers only go for retail giants with databases of customer information like names, email addresses, and credit card details.
But the truth is that hackers target everyone, including small eCommerce companies that are doing low-volume transactions.
So if you're a WordPress user with an online store, you likely need a security plugin no matter what stage of business you are in.
From those just starting out, to those who've spent years building up trust with their target audience, these plugins can make or break your online success.
Still skeptical about the importance of security for your small eCommerce site? Consider the following statistics:
43% of cyber attacks are directed at small businesses.
Less than 15% of small businesses surveyed admit they're equipped to overcome the damage caused by data breaches and other cyber attacks.
A whopping 60% of small companies go out of business six months after experiencing a cyber attack.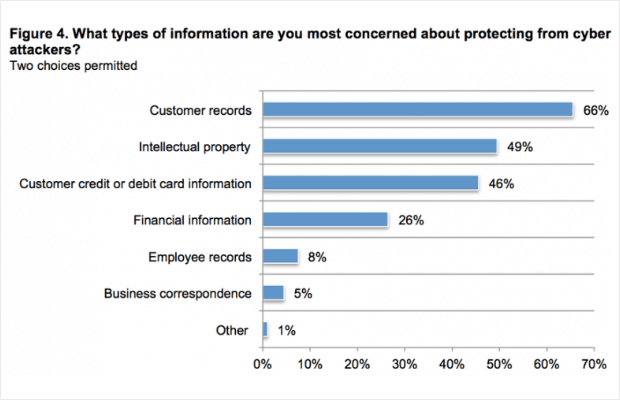 You can optimize conversion rates and grow your email list all you want, but if you don't secure your eCommerce site, you run the risk of losing your business.
Before we dive into our list of the best WordPress security plugins, we should note that they will only protect your website.
In other words, you still may have spambots trying to flood your mailing list, even if your actual site is totally secure. That means you should be looking at security through 2 aspects:
Protecting your site with a security plugin
Protecting your mailing list with a lead verification tool
For that last one, there's no better tool available than OptinMonster: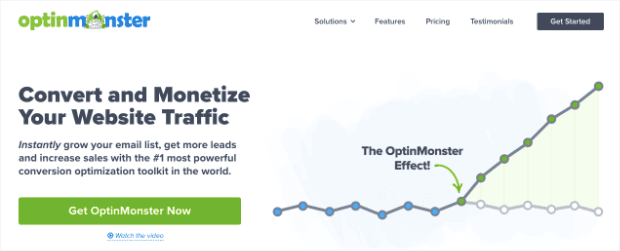 OptinMonster is the best software available for growing your list with qualified, spam-free leads. This can be done in 2 ways:
Leveraging the honeypot technique
OptinMonster's original algorithm, TruLead™
The first method comes native with OptinMonster. Here's how it works:
In every OptinMonster campaign, there's an added field that genuine people can't see. But in the background, there's an option to check the field box.
Since this field box can ONLY be seen by spambots, OptinMonster can filter out leads that aren't genuine. This keeps your contact list safe and secure from online threats. It also gives you an added layer of spam protection in the lead generation process.
This is called the "honeypot technique," and it's highly effective.
The other method is more sophisticated. It's OptinMonster's original algorithm, TruLead™.
TruLead™ allows you to create specific filters to allow or prevent people from filling out your optin forms. You can set rules to block:
IP Addresses
Block strings & characters
Temporary email addresses
Role-based emails ("@info.com, @support.com, and so on)
Free email addresses
And more…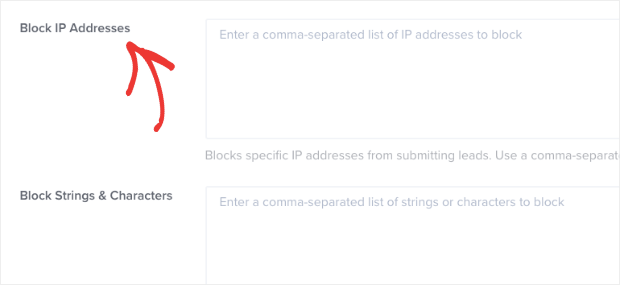 When someone fills out a form and they don't match the criteria you've set, they'll get an error message so they can fill out the form properly: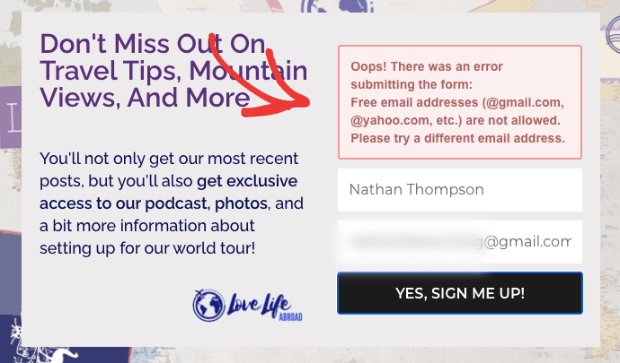 How does this help with security?
By making sure your contact list is full of qualified leads (and REAL people), you'll protect your company against SPAM and malicious threats. These bots can get redirected to your site through your email campaigns, and cause lots of damage if they find any vulnerabilities.
But with OptinMonster's TruLead™ or honeypot technique, you'll keep your list and your site more protected.
Want to try it out? Start growing your spam-free mailing list today by clicking below:
Build a Spam-Free Mailing List Today
BONUS: Done-For-You Campaign Setup ($297 value)
Our conversion experts will design 1 free campaign for you to get maximum results – absolutely FREE!
Click here to get started →
Now, let's dive into our list of the 9 best WordPress security plugins.
The Best WordPress Security Plugins
The good news is that securing WordPress sites has never been easier thanks to a growing list of security plugins that help safeguard your company within a matter of minutes. Keep reading to see which companies made our list of best WordPress security plugins.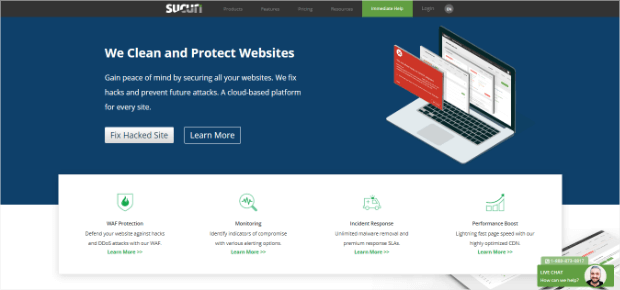 Many small businesses consider Sucuri to be the best WordPress plugin for improving your site's security of 2020, and for good reason. The Sucuri WordPress plugin has all the security features you need for auditing and keeping your site protected against malware, brute force login attacks, DDoS, and any other security threats that arise.
What's more, the flexible nature of Sucuri means that it's able to meet the security needs of big and small businesses alike. It's also user-friendly, so set up is easy even if you aren't "tech-savvy."
The company offers three service packages depending on the needs of your business, as well as a fully customizable "Enterprise" solution for businesses that need additional security services.
But that's just part of it.
The Sucuri security plugin also boosts WordPress sites by reducing page loading time and server load, making it easier for visitors to navigate your website. This can go a long way in reducing time-related bounce rates and also improve your SEO.
Plus, Sucuri has an audit or activity log, so you can see changes that were made. That way, you can monitor harmful changes and revert them before too much damage is done.
And just so you know, we're so confident in Sucuri's services that we trust our own site with them.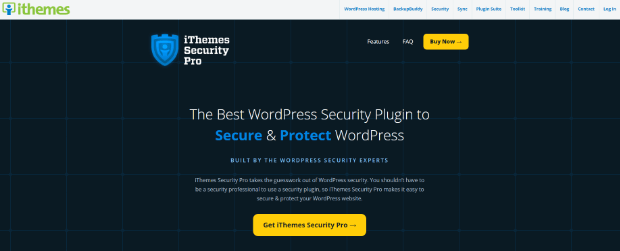 iThemes Security is a WordPress security plugin from the same people who've brought us the popular BackupBuddy plugin. It includes a simple and clean user interface as well as tons of options.
iThemes offers file integrity checks, security hardening, limit login attempts, strong password enforcement, 404 detections, brute force protection, and more.
However, iThemes Security doesn't include a WordPress firewall or its own malware scanner (it uses Sucuri's SiteCheck for malware scanning).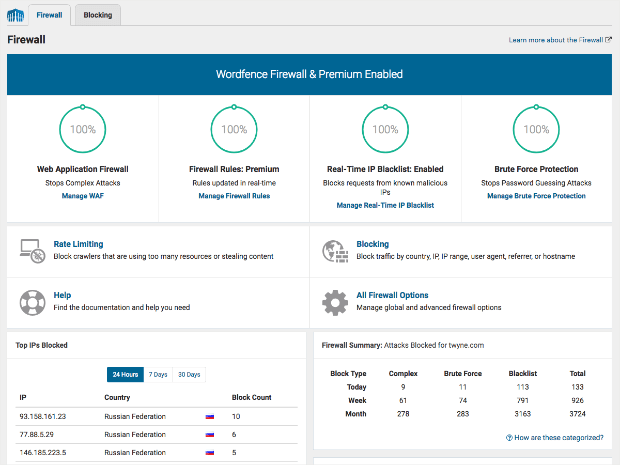 Adding the Wordfence security plugin in your WordPress site gives you access to a comprehensive range of security measures and tools that protect your site from:
Malicious web traffic, thanks to its Web Application Firewall (updated in real-time) and IP blacklist feature.
Malware removal integrated into plugins and themes.
Random security vulnerabilities that could arise from integrated eCommerce tools (which is particularly relevant for WooCommerce users).
Wordfence also comes with WordPress login security plugin tools like two-factor authentication and remote authentication, so that your site is always protected against brute force hackers.
Overall, Wordfence is an excellent program that's more than capable of safeguarding your data.
Its only real drawback is that Wordfence's firewall still operates on your server, whereas platforms like Sucuri have cloud-based firewalls that require less maintenance on your end.
Still, Wordfence is an excellent security alternative, which is why we recently mentioned it in our list of top 33 WordPress plugins for eCommerce.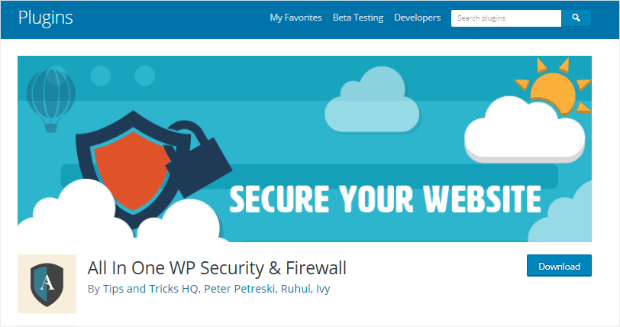 If you're looking for a budget option, All In One WP Security & Firewall is hands-down the best free version of security plugins available for WordPress (there is no paid version or premium version available).
When it comes to cyber-security, we'd never recommend cutting corners. Despite its free pricing, All In One still manages to impress with features and functionality like:
Login Lockdown, which keeps your WordPress website protected against brute force attacks.
Force logout capabilities, which can be triggered over a set period of time.
The ability to blacklist specific IPs or IP ranges.
A security dashboard that displays import information, such as failed login attempts, user account activity, and users online.
While it's not the most secure option on the market, All In One does provide a comprehensive range of tools that boost site security and ensures your WordPress site runs smoothly.

Anti-Malware Security is a WordPress anti-malware and security plugin. It comes with actively maintained definitions that help find common threats.
Its malware scanner lets you easily scan all the files and folders on your WordPress site for malicious code, backdoors, malware, and other known malicious attacks. When security issues are found, it helps you clean up the problem and get back on track.
You'll have to create an account on the plugin's website to access the latest definitions. While you're there, you can upgrade to Pro version for premium features like brute force prevention.
Anti-Malware Security also makes calls to the developer website to look for updated definitions.
The plugin shows a number of false positives while testing which can take a lot of work to match each of them with the source file.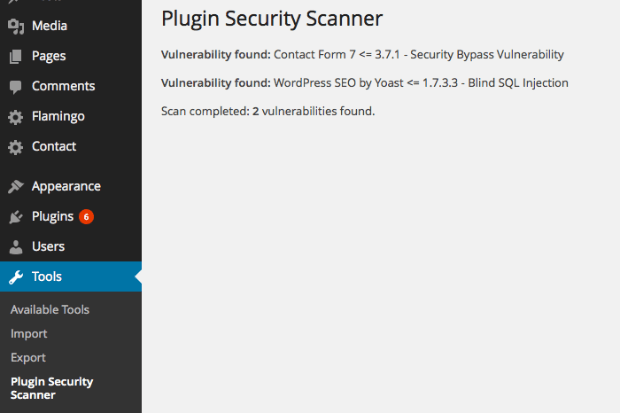 Plugin Security Scanner is a top-rated WordPress security scan plugin that keeps your website protected from vulnerabilities and malware. It does this by scanning WordPress plugins and themes for security risks like viruses, ransomware, and even 0-day exploits.
The plugin is connected to the WPScan database, a free (for non-commercial use) database managed by security experts that records all potential WordPress risks.
Moreover, Plugin Security Scanner is a free and popular WordPress security plugin that brings an extra layer of protection to your site, especially when paired with some of the more comprehensive security plugins on this page.
However, if you're using this plugin for your eCommerce site, you'll need to purchase a commercial license from WPScan, which you'll have to arrange by emailing the address listed in their licensing document on their GitHub webpage.
If you're looking for something just as easy to set up and already comes with a license, Security Ninja Pro offers similar services for $29 a year ($79 for multisite, $249 for lifetime subscription), with additional protection against brute force hackers.

While BulletProof Security isn't the nicest WordPress security plugin to look at, it comes with some pretty advanced features. It has a setup wizard that walks you through plugin settings.
The settings panel includes links to documentation that will help you understand how the scans and security settings work. BulletProof Security also comes with a malware scanner that checks the integrity of WordPress files and folders.
For security hardening, it has login protection, idle session logout, security logs, and database backup utility. Plus, you can set up email notifications with security logs and get alerts if a user gets locked out.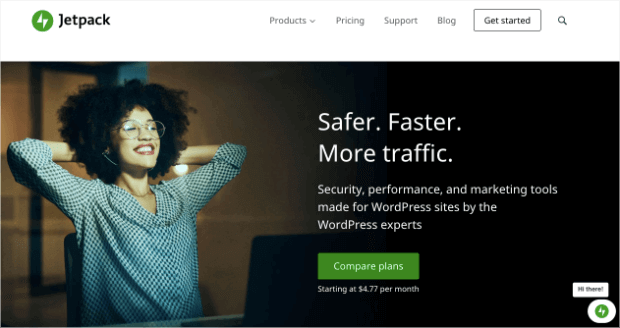 JetPack is a plugin that's trusted by over 5 million users in the WordPress ecosystem.
It comes with a real-time site backup so you can rest assured that your site is secure from bugs, breaches, and even yourself!
You can automate malware scanning to rest easy and know your site is secure. Plus, all the results show up in one location in your WordPress dashboard so you can find/fix problems at a moment's notice. But just to be extra safe, JetPack will email you if they see anything suspicious around your website.
Plus, it helps you block SPAM from your blog comments. This is great because you'll no longer have to manually weed through comments to see if they're legitimate.
Instead, you'll be able to engage with your readers while knowing that your site is well protected.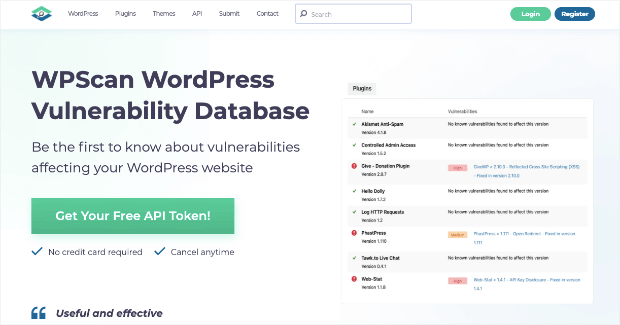 WPScan is another WordPress security plugin that will scan your site and alert you of any harmful threats or suspicious behavior.
They have over 10 years of experience on the team and great support staff to help you troubleshoot problems.
They've scanned, reported, and fixed over 23,000 vulnerabilities in their clients' WordPress core files. Plus, you can get started totally free, making this one of the most affordable options for a WordPress security plugin.
It's a simple solution that keeps your site protected at a price that even most small businesses can afford.
And that's it! These have been the 9 best WordPress security plugins that you can start using to protect your website.
We hope you found this article helpful. If so, you may want to check out the following resources:
These resources will have more information on how you can safely grow as an eCommerce business no matter what stage you're in.
Ready to grow your list, boost conversions, and get more sales from your WordPress site? Get started with OptinMonster today!