Fullscreen Welcome Mats help you get visitors' attention from the moment they land on your site. In this article, we're going to show you how to create a welcome mat popup that increases conversions (as much as 80%!) with a targeted call to action.
70% of the people who visit your site are going to bounce and never come back. There's really no better way to grab visitors' attention than with welcome mat popup that will help them remember you and connect with your brand.
But, it's important to get it right. You can use welcome mat popups in many ways:
Display a targeted offer or coupon
Showcase new products and services
Win new subscribers by highlighting your best content
Send visitors to your social media profiles
Update customers on company policies like changing business hours or new shipping fees
Let's take a look at some real examples, shall we?
Welcome Mat Popup Examples
Here are some examples of welcome mat popups from OptinMonster customers:
Singularity University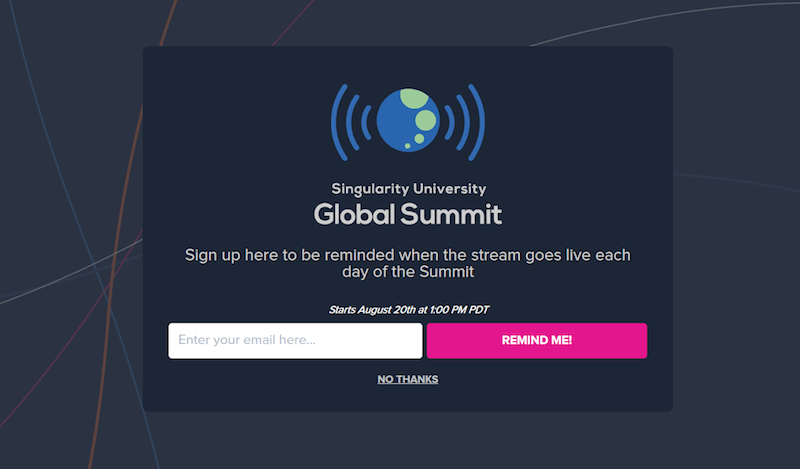 Singularity University picked up more than 2000 new email signups in just 9 days with this optin, converting an outstanding 77% of visitors.
Inbound Marketing Agency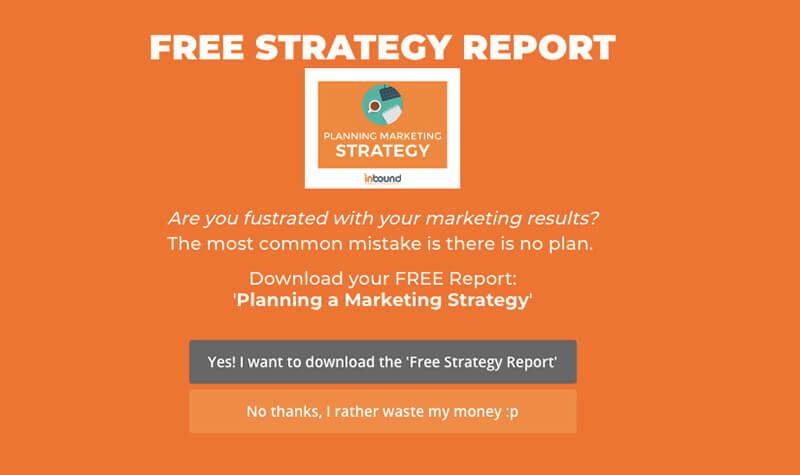 Inbound Marketing Agency shows this welcome mat popup to visitors who've been on their site for at least 10 seconds, converting a respectable 5.75% of visitors.
Nature TTL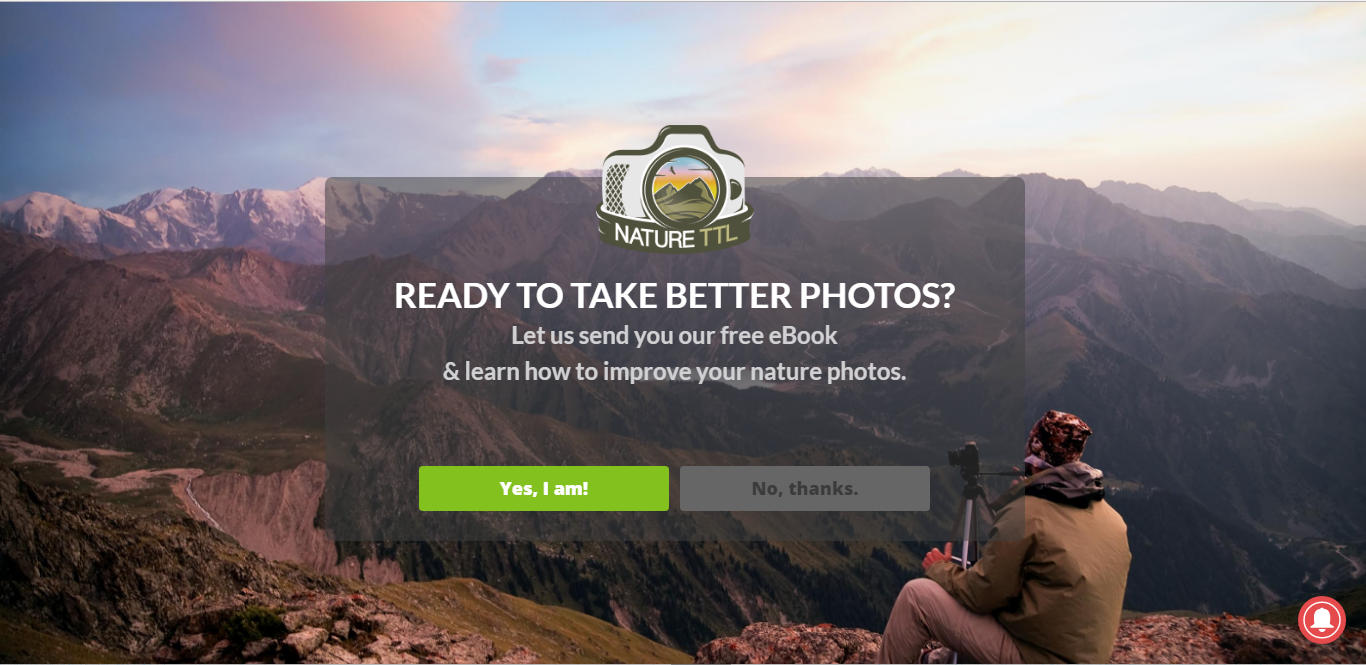 Nature TTL used this welcome mat popup to successfully boost their conversions by 808% and increase newsletter subscribers by more than 400%.
Bulkly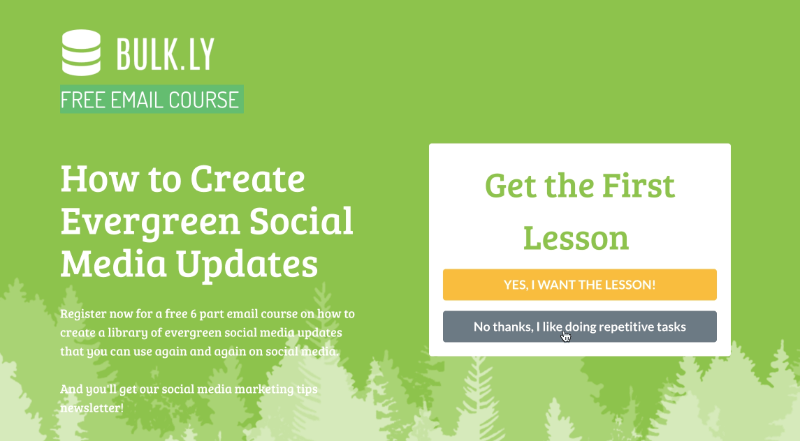 Bulkly used a welcome mat popup set to show up on most of their pages after 7 seconds to successfully convert 4.76% of abandoning visitors.
They used another welcome mat popup to more than double their free trial signups!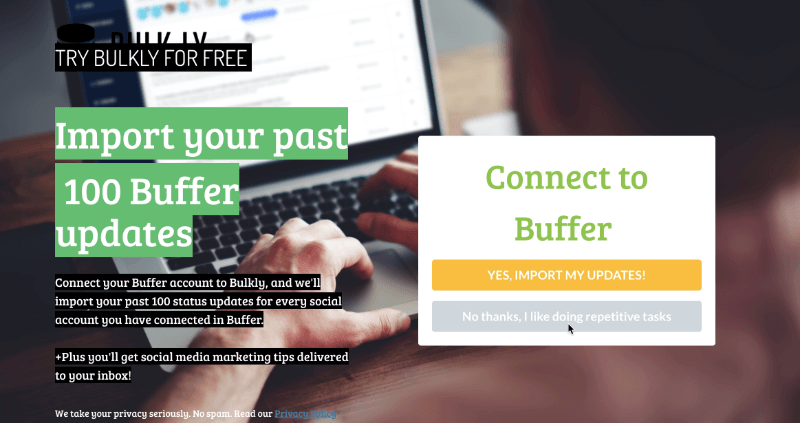 Cracku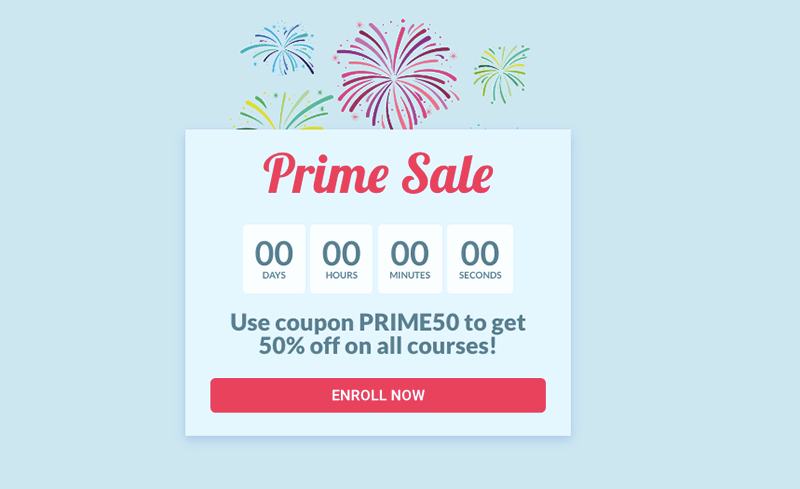 Cracku used this welcome mat popup to convert 3.5% of all visitors into customers.
Want to see a few more examples? Check these out:
Jeff Bullas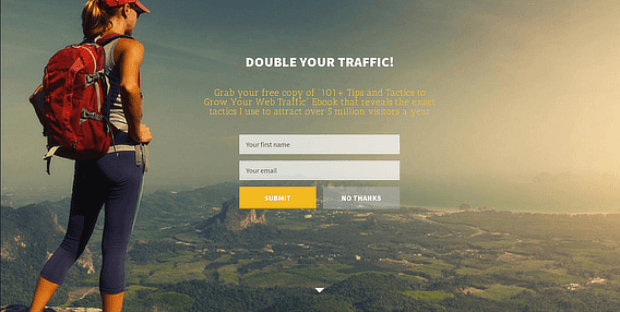 Sportique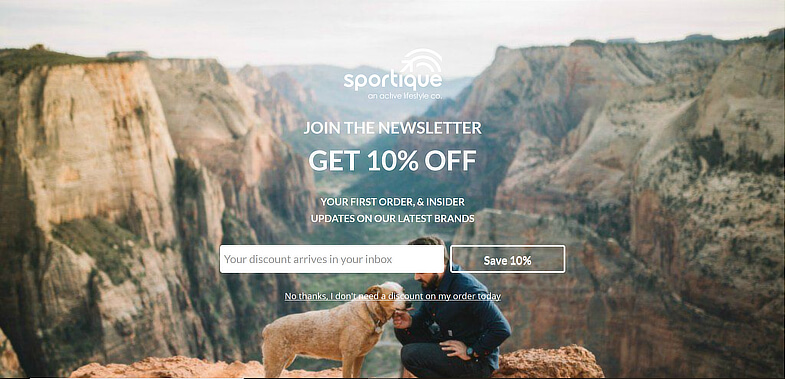 Conception Global Art Collective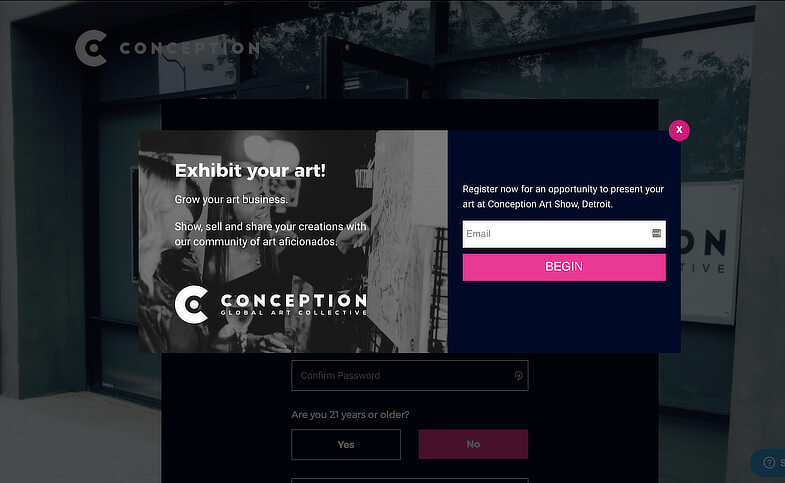 Take a look at our fullscreen optin gallery for more!
By now, you're probably wondering how you can create your own welcome mat popup. It's so easy to do…
How to Create a Welcome Mat Popup
Start by signing up for OptinMonster (you'll need at least a Pro Plan for the Fullscreen campaigns).
All set? Great! Let's get started.
1. Create a Campaign
Login to your OptinMonster account and click the green Create New Campaign button.
Choose a campaign type. For this tutorial, we're using Fullscreen.

Choose a campaign template. We're going to use Hustle.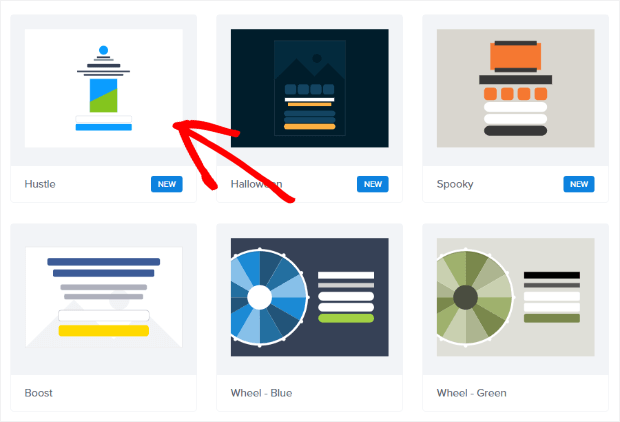 Next, give your campaign a memorable and recognizable name. You can also add the website where you plan to use the campaign.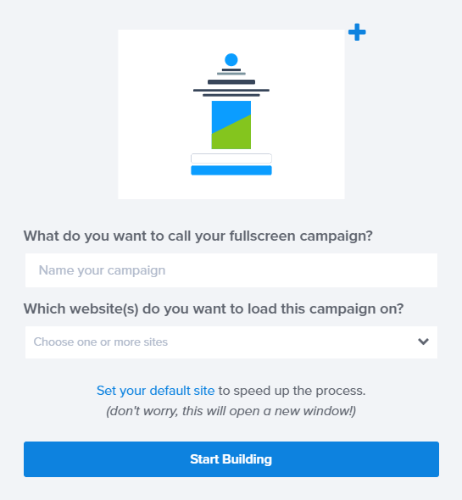 Click Start Building to create the campaign and go to the OptinMonster campaign builder. You'll see the default Hustle campaign and have access to a nearly unlimited suite of campaign editing tools.
2. Edit the Campaign
To change any of the campaign elements, simply click on the element to open the editing tools to the left of the campaign preview.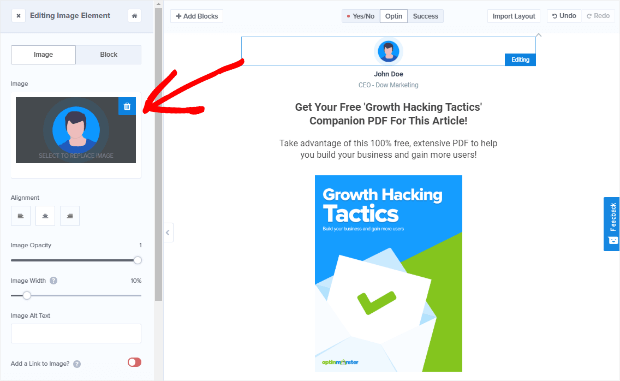 Quick Tip: Save your work regularly using the green Save button to the top right.
Take the time to make the welcome mat popup your own. You can change colors, fonts, images, size, everything! Just click on the element you want to edit to bring up the editing tools.
For a complete walkthrough tutorial, see our documentation.
Once you get your design the way you want it we can move on to our Display Rules.
3. Set Display Rules
Display rules control when your campaign shows up on your site and who sees it. By default, the campaign is set to appear to all site visitors after 5 seconds.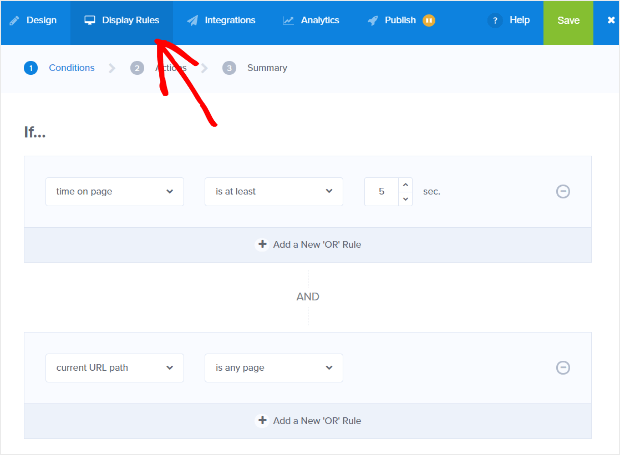 We're going to change the display rules so our welcome mat popup shows immediately.

Click Next Step to choose the Action. The default action is to Show the campaign view Optin, so there's nothing we need to change.
If you want to add a sound to your welcome mat popup, click And and select the sound you want.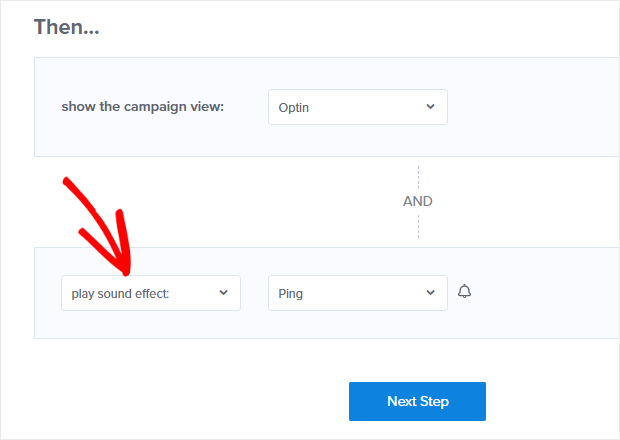 Click Next Step to see a summary of your display rules. Be sure to Save your campaign.
4. Add an Email Integration
To use OptinMonster to build your email list you'll need to add an email integration. OptinMonster integrates with all major email marketing services. Let's add a Constant Contact integration together so you can see how it works.
In the campaign builder go to  Integrations » Add New Integration » Email Provider and select Constant Contact from the drop-down. If you've registered OptinMonster with your Constant Contact account already, just select the Email Provider Account you want from the dropdown.
If this is your first time connecting OptinMonster with Constant Contact, you'll need to click Register with Constant Contact and log in to your Constant Contact account.

The screen will refresh and you will be able to select the Email Provider Account you want to use. Then, click Connect to Constant Contact.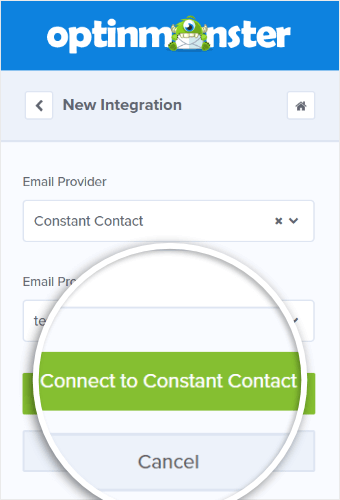 Last, select the Email Provider List you want to use to collect email addresses with your new welcome mat popup. Save your campaign.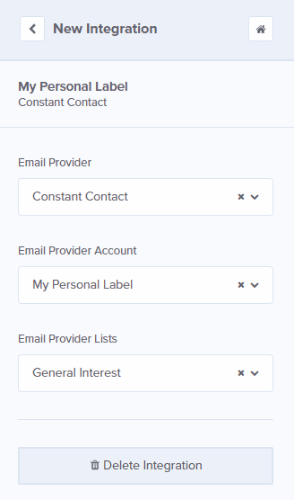 Not using Constant Contact? Check out these instructions for other OptinMonster integrations.
5. Add Analytics
OptinMonster has native analytics that will be perfect for most users. If, however, you want to integrate Google Analytics, we make it really easy to do.
Simply go to the Analytics tab and click Connect next to Google Analytics.

Select the analytics account you want, as well as the website profile.

Once that's done, Save your campaign.
6. Publish Your Campaign
When you're done editing and integrating, you're ready to publish your welcome mat popup. To do this, click Publish in the top menu and change the Status toggle from Paused to Live. Then, Save the campaign.

Scroll down the Publish page a little bit to see OptinMonster's range of publishing options. If you need more information, take a look at the documentation for embedding OptinMonster on your site.
There you have it! You've successfully created a welcome mat popup. As you can see, it takes just moments to create an eye-catching campaign that converts.
Now that you've got a killer campaign under your belt, learn how to hide popups from existing subscribers. You can also use page-level targeting to show your optin only on the pages you want it. Or, go wild with 22 OptinMonster hacks to boost your conversions.
And, while you're at it, follow us on YouTube, Facebook, and Twitter for more marketing tips, tools, and guides.