You're familiar with the Share a Coke campaign, right?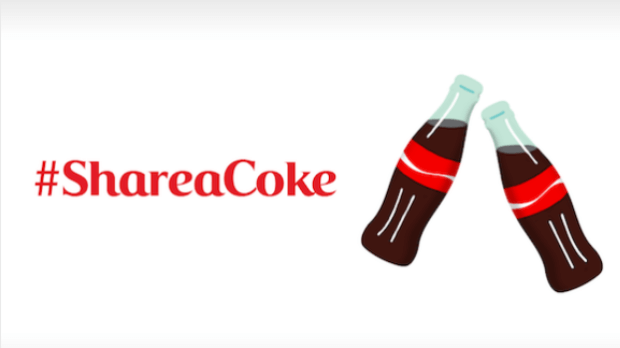 Coca-Cola encouraged customers to share a Coke and share their experience on Twitter.
And WOW, did they ever.
People were excitedly taking selfies with bottles and cans of Coke products, giving the already recognizable brand loads of free advertising. Within 6 months of the campaign's launch in Australia it had already seen great success:
3% increase in sales transactions
4% increase in volume
870% increase in Facebook traffic
12,020,000 earned media impressions
76k virtual coke cans shared
378k extra coke cans printed at kiosks
330 million impressions on Twitter
170,000 tweets from 160,000 fans
2 out of 5 Australians bought a Share a Coke pack
All of those selfies tagged with #ShareACoke are considered user-generated content (UGC).
What is User-Generated Content?
User-generated content is unpaid content that is created and put out by fans of a product or brand. It can include just about anything: testimonials, tweets, blog posts, videos, pictures, snaps, and more.
It's nothing new. Way back in 2009 Burberry launched their Art of the Trench campaign, highlighting on Facebook and their website photos of real customers wearing Burberry's iconic Heritage Trench.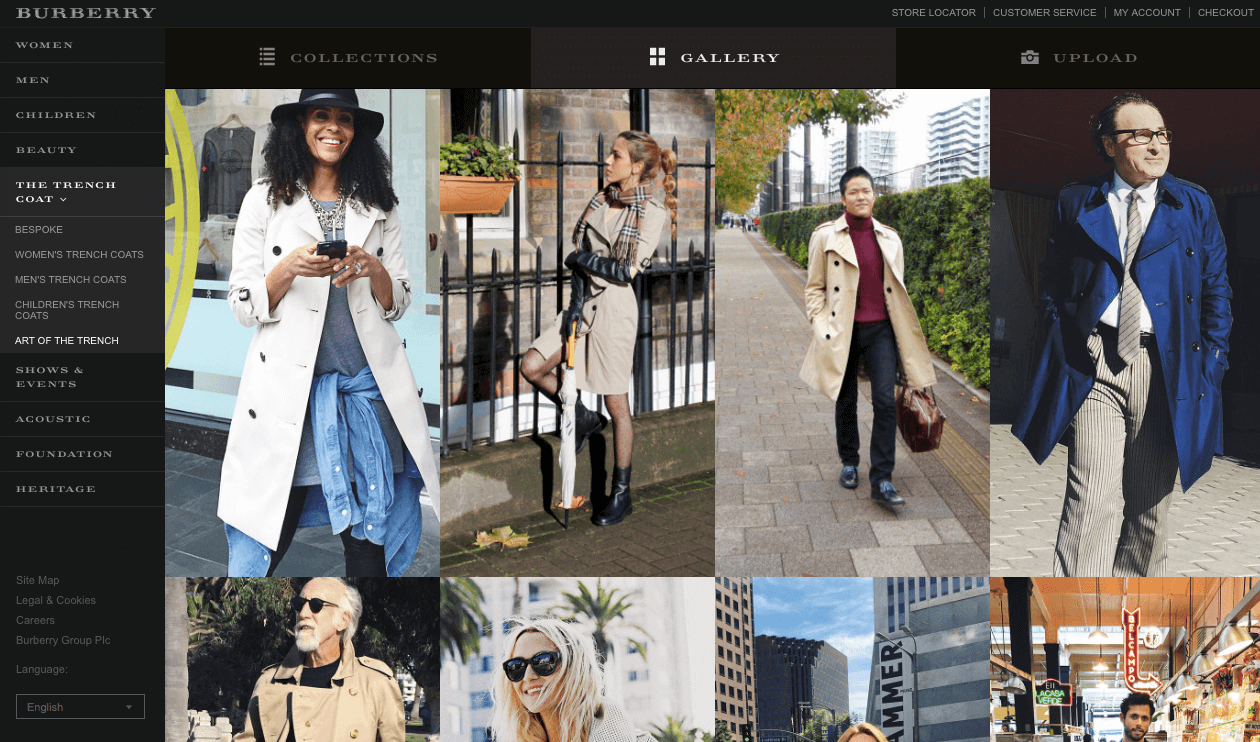 The campaign was ridiculously successful, which makes sense when you consider that people trust word of mouth, even when the mouth is digital.
Think about it. 86% of millennials say that UGC is an indicator of brand quality and 68% of those aged 18-24 consider info shared on social media when making purchases. We trust what real people online tell us. We trust products and services that real people use.
It's called social proof and it's what drives consumers to look to their peers, not brands, for proof of a product's value.
And that's what user-generated content shows us. Real products being used by real people.
Importance of User-Generated Content
So, what makes user-generated content such a "must do" for your business? Two very big reasons:
1. UGC is Authentic
Authentic content is important for success because it's been proven to increase engagement and conversions. Just take a look at these results from Neilson Global: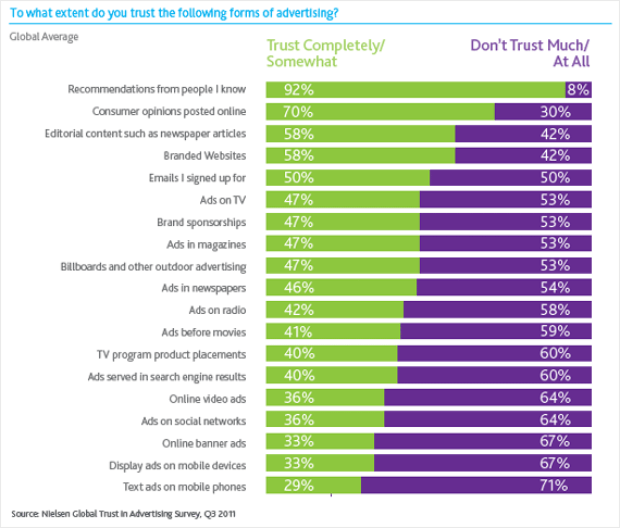 Consumers are far more likely to trust a recommendation from another person than from branded content.
2. It's Cost-Effective
Whenever we think about UGC's cost-effectiveness we just have to point to one of the largest and most effective UGC campaigns we've ever seen:
The ALS Ice Bucket Challenge
The best part is that ALS didn't even have to spend a dime of their own money on this campaign. They didn't even create it!
Your User-Generated Content Strategy Template
Now that you have some ideas, you need to plan out your UGC campaign. Campaigns have 3 key parts:
Your goals
What your audience wants
Logistics
Let's get into each of these and start building out your campaign strategy.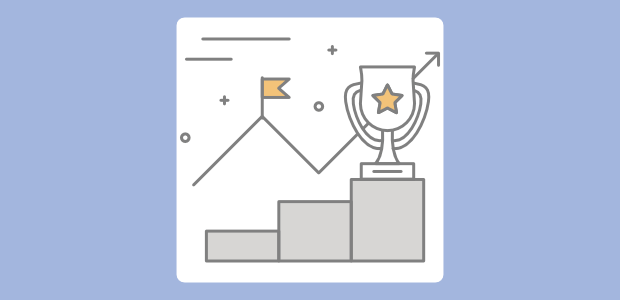 Step 1. Define Your Goals for This UGC Campaign
There are a few things that you'll want to know before you starting spending your valuable time planning out this campaign.
What is the purpose of the campaign?
UGC can be used for many things:
Product or feature launch/feedback
Promotion advertisement
Campaign promotions
Why do you want to use UGC for this campaign?
How long will your campaign run?
It's important to know how long your campaign will run to make sure you're hitting performance metrics. If you have a plan to run a campaign for a month and need to hit 1,000 submissions but find you only have 127 at the end of week 1, you need to step up your game.
Much better to know that at the end of week 1 than at the close of your campaign.
What type of content do you need?
Keep content formats consistent throughout each campaign. For example, if your UGC campaign is a songwriting competition but you allow for image submissions… well, we're not really sure what to even say at that point.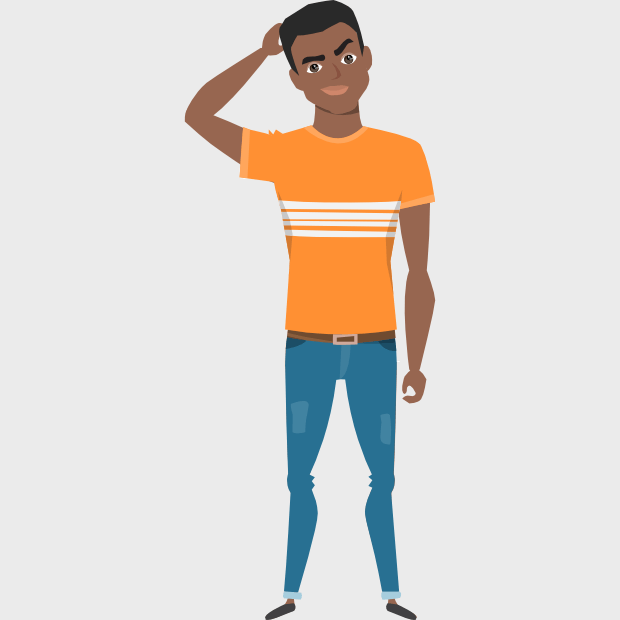 To decide what type of content you want folks to submit there are a few things to think about:
Where are you using the content – social media, website, other advertising?
What's your campaign theme – edgy, fun, wholesome, adventure?
What industry are you in, or does that even matter?
Have a look at this list of 15 content formats proven to boost audience engagement to get your creative juices flowing.
Step 2. Know What Your Audience Wants
User-generated content is a strange beast. You're basically marketing to a specific segment of your audience that will then produce content that you'll use to market to a different segment of your audience.
Because that's the truth of it. The people who create user-generated content are probably not going to be the same ones who consume the user-generated content.
Oh, sure, there's likely to be a crossover. Primarily, though, your UGC campaigns are going to show you who your advocates are, and will probably convert some new ones.
This means that our strategy here has to be twofold. We need to understand those who produce the content as well as those who consume it.
Content Generators
Users who generate content do so for any number of reasons, making it very important to know who your customers are. If you haven't already, be sure to create and use buyer personas. They are incredibly helpful when creating content and building marketing campaigns.
Here's what a typical buyer persona could look like: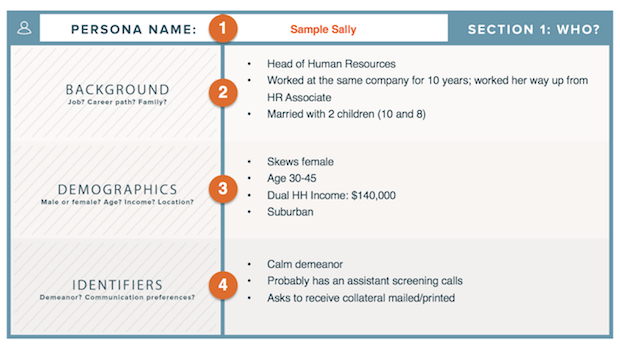 Depending on the motivations you identify in your content generators, here are some ways you may incentivize their participation:
Promotional discounts on products
Website feature
Social media shoutout (popular and free)
Surprise free gift
For a contest, you should definitely incentivize with some sort of grand prize, but day-to-day UGC tends to be pretty organic with brands seemingly coming up with hashtags on the fly and getting their followers to participate just like old friends.
Content Consumers
These are the people who are going to direct your content, not the content generators. While the generators supply the content based on the hashtags you give them and the parameters you set, the content is really chosen for the content consumers.
Again, we come back to our buyer personas.
For content generators, we use the buyer personas to help us figure out why they create content and what kind they may like to create. For the consumers, we use the personas to determine what content will get them to engage. What sends them over the edge into a conversion? Images? Haiku? The Old Spice man?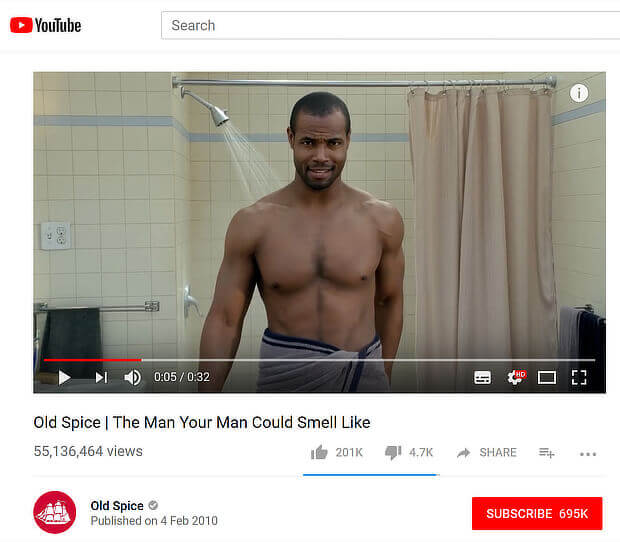 Step 3. Logistics
This step should be called "Oh my goodness, how am I going to make this all happen?" But that was too long and wouldn't have ranked well.
Honestly, this is the easy part if you just break it down into smaller pieces.
Planning
Your planning will be more or less involved depending on the scale of your UGC campaign. Here are a few metrics to focus on:
Number of shares
Number of submissions
Amount of reach
Break your overall goal into smaller goals and establish a timeline to ensure that you stay on track.
Campaign Promotion
You want to create a buzz about your campaign, but you don't overpromote it and don't choose irrelevant places to promote your campaign. For instance, your strictly business-to-consumer fashion brand is probably not going to see much success from a crossover promotion of your Instagram UGC campaign on the notoriously business-to-business site LinkedIn.
We're looking for targeted leads. Skip whatever isn't going to get you there. More isn't always better.
Pick the places that make sense for your business, your target audience, and your campaign. Then, promote consistently and engage with followers.
Campaign Communications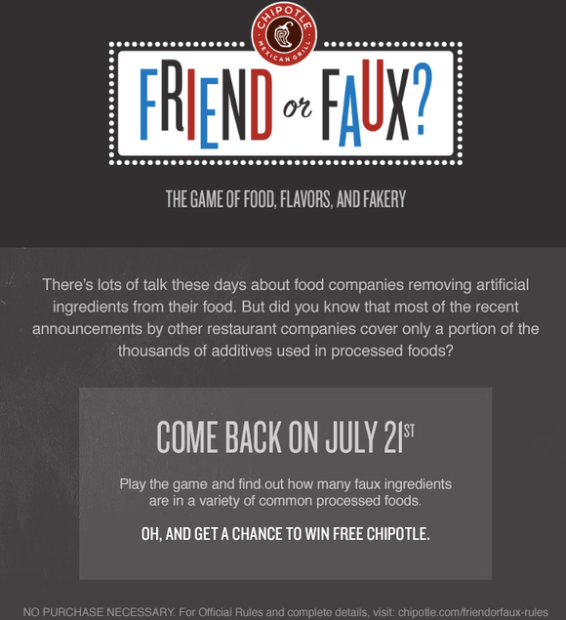 If you're hosting a contest, we recommend setting up a landing page for the contest with this information:
What you expect from your users to share
Clear call to action for submitting entries
Mode of submission
Submission deadline
Rules and guidelines for submission
Your contact details
Permissions and rights management policy
Prize information, judging criteria, and the judging panel
Frequently asked questions
Submissions
For day-to-day UGC, submissions can just be done using your brand hashtag on your preferred social media platform.
If you're running a contest, you may want to give users the option to upload content to your website. For example, you can easily allow user-submitted blog posts on your WordPress site. Try out different modes of submission to see what works best for your target audience.
Permissions & Rights Management
Yes, yes, the legal stuff. ?
Most of the time on social media brands are dealing with implied consent.
Here's how implied consent works in 2 simple steps:
A brand creates a hashtag and asks followers to use the hashtag on their social media posts
Followers begin using the hashtag, granting implied consent to the brand to use their images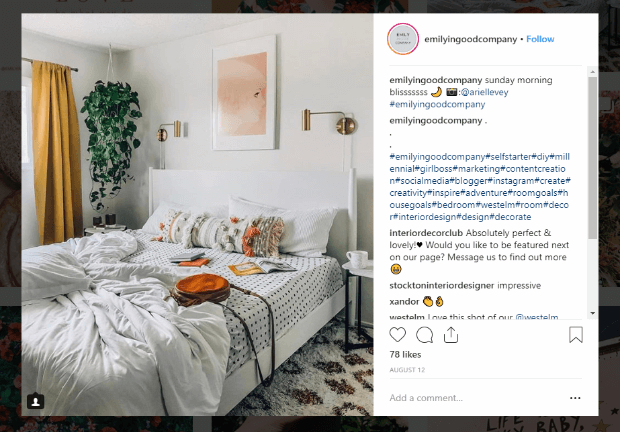 Implied consent in this instance means that the user-generated content can only be used in the medium where it was shared. So, the UGC shared using WestElm's #mywestelm hashtag in the image above can't be used in the brand's print advertising or other materials.
If a company wants to use user-generated content in any of their marketing methods they need to get explicit consent which should be a more involved process and include an agreement to a Terms of Use policy of some sort. Check out how Airbnb handles this: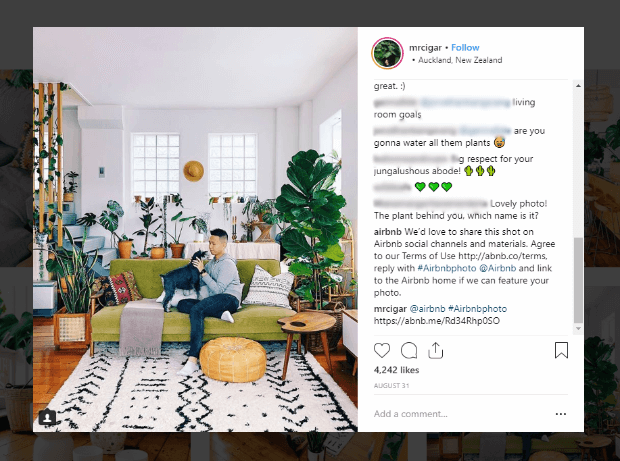 It's a surprisingly uncomplicated process:
Ask for permission to use the image
Direct the user to your terms of service
Tell them how to agree to your terms of service
Credit and thank them
Displaying UGC
Instead of just reposting your UGC on Instagram, why not make the most of your successful campaign?
You can also display your UGC on your website to:
Add extra social proof and boost sales
Keep your site automatically updated with fresh and authentic content
Encourage website visitors to follow and engage with you on Instagram
And more
To easily embed an Instagram hashtag feed on your website, we recommend using Smash Balloon.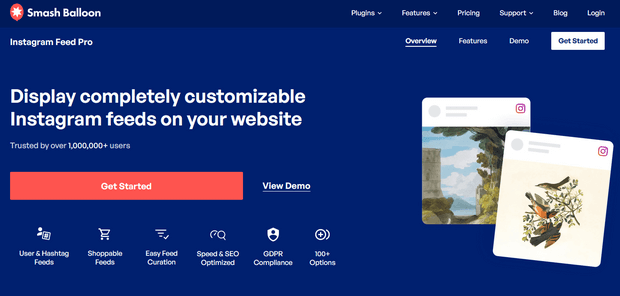 Instagram Feed Pro by Smash Balloon is the best social feed plugin on the market. It's super easy to set up and it's highly customizable.
You can choose from different feed types and layouts, design the feed to match your brand, and use the visual moderation system to hide specific photos or users from your feed.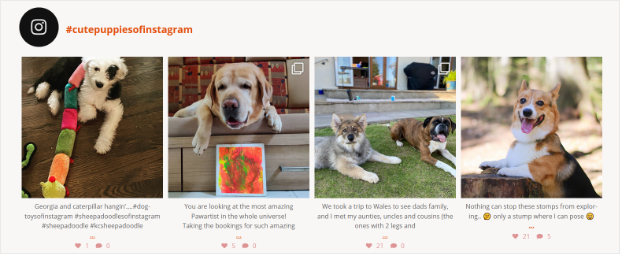 Now you can showcase UGC on any page or post on your website to skyrocket customer trust and revenue!
Check out this tutorial for step-by-step instructions on how to add an Instagram hashtag feed to WordPress.
Prizes
If you're running an online contest, announce prizes as far in advance of the submission deadline as possible. And, be sure to layout the judging criteria and submission expectations clearly.
Nothing upsets people more than unclear instructions when prizes are on the line. Seriously. Even if it's just a t-shirt or a keychain!
The easiest and best way to run a viral online giveaway and generate some amazing user-generated content is by using RafflePress.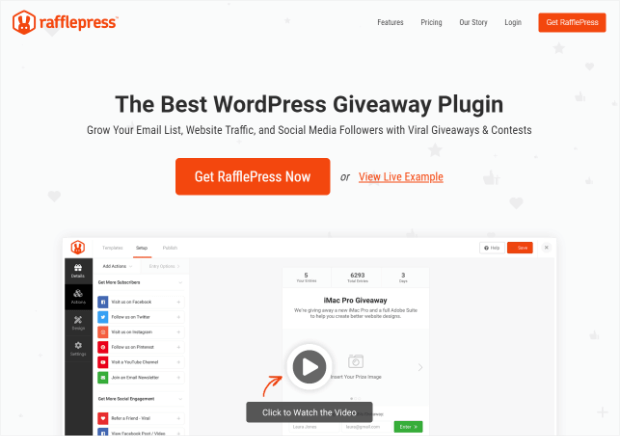 RafflePress is the best WordPress giveaway plugin on the market. And, it makes it ridiculously easy to get user-generated content with its Image Submissions feature. With RafflePress, you can:
Run photo contests and handpick the best photo
Get user-generated content from your giveaways
Run a challenge with daily photo entries
and more…
Here's how it works:
When you're setting up your giveaway, go to Actions and choose the Submit an Image action.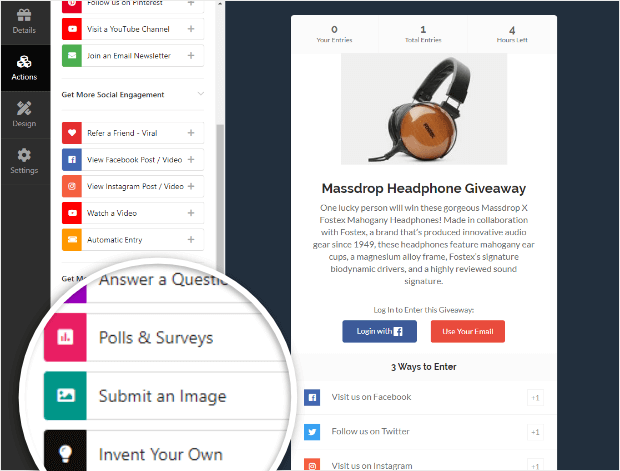 From there, you can add instructions, change the number of entries per image submission, allow daily entries, and even make image submissions required to enter the giveaway.
To see all of the image entries, just go to the Entries screen: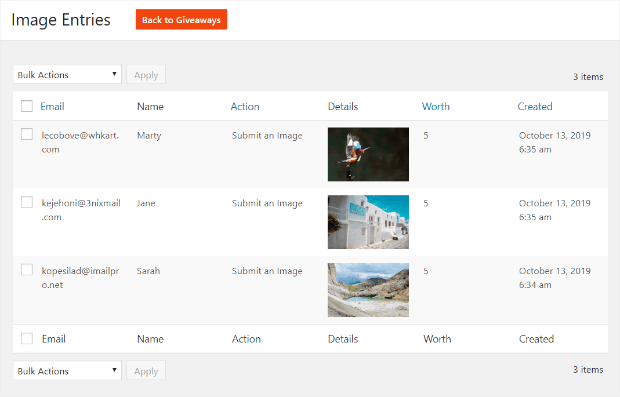 When your giveaway ends, you can either handpick the winner or let RafflePress pick a random winner for you.
Easy, right? You know what else is easy? Getting started with RafflePress. And, there's even a free version!
Well, that's a wrap. Now you're a master at user-generated content. Be sure to tag us on all the social media platforms and let us know how much you enjoyed this post. Use #OptinMonsterRocks.
And sign up for OptinMonster today, will ya? We have TONS of cool stuff we can do for you.