From recommending products in blog posts, coupon codes from influencer promos, or even simply sharing referral links between friends and family, affiliate marketing makes it easy to promote your business online, especially on social media.
Being both free and user-friendly, social media has emerged to be one of the go-to channels for affiliate marketing.
Social media has made it so virtually anyone can become an affiliate of your brand. Affiliates are no longer required to have a well-known blog or celebrity-status recognition to successfully promote your products. Instead, these platforms provide affiliates with the tools they need to create content and seamlessly share referral links to their built-in audience of followers.
In this article, we'll cover everything you need to know about using social media for affiliate marketing, from getting your affiliate program set up to long-lasting social media promotions. Let's get started.
What Is Affiliate Marketing?
Affiliate marketing is a marketing strategy involving individuals (affiliates) promoting your business and referring potential customers in exchange for a commission.
There are two sides to affiliate marketing:
Affiliates: Individuals promoting your business and earning commissions for their referrals. Affiliates can be anyone from your existing customers, bloggers, influencers, industry experts, etc. They promote via websites, social media, and blogs using referral links and discount codes to send traffic to your site.
Merchant & Brands: Businesses looking to promote their products and services. Affiliate marketing works for almost any business with an online presence, regardless of size or industry. Merchants & brands will manage their affiliate program, provide affiliates with tracking links to their site, and pay commissions.
Let's use the fitness industry as an example of how affiliate marketing works:
A brand selling at-home fitness equipment starts an affiliate program to promote their products.
They partner with fitness vloggers to become affiliates for their brand. These affiliates create video content featuring different workouts using this equipment and include a link to the site where they can purchase everything from in their video.
Whenever someone uses this link and completes a purchase, the affiliate is paid a commission.
It's a win-win for both the affiliates and brands.
Affiliates earn money for promoting a product they love and are able to monetize their content creation.
And brands are able to reach targeted audiences using unique, user-centric promotions. And as an added bonus, the pay-for-performance model makes affiliate marketing very cost-effective.
We've got more affiliate marketing tips if you want to increase your affiliate income in other ways.
How to Use Social Media for Affiliate Marketing
A common trap when it comes to any form of social media marketing is believing all you need to do is post a few times here & there.
But the truth is there's much, much more that goes into it.
And affiliate marketing is no exception.
Like any other marketing campaign, you need a plan. Including gathering the resources you'll need to get started, assessing your advertising goals and target audience, and optimizing your promotions to fit different social media platforms.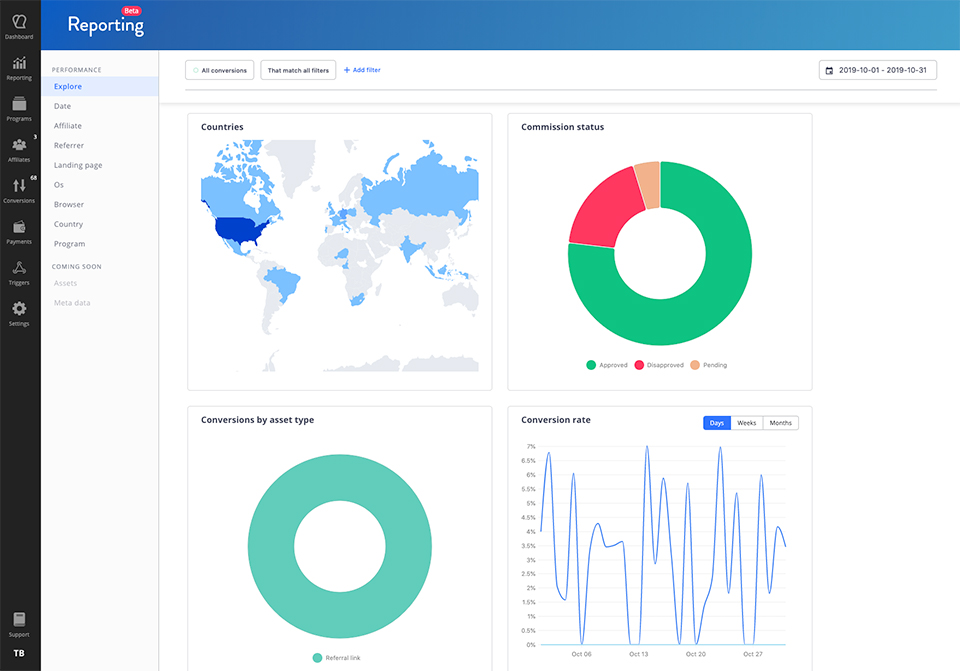 1. Set Up Your Affiliate Program
If you haven't done so already, start by setting up your affiliate marketing program.
Affiliate tracking software like Tapfiliate will provide you with all the functions and features you need to run your affiliate program in-house. This includes referral links, custom affiliate sign-up pages, shareable marketing materials, and detailed performance reports.
Along with the technical set up, begin setting up the framework of your programs such as conversions and commissions.
Conversions: What action affiliates will earn a commission for. For e-commerce, this is typically when a referred customer makes a purchase. A conversion could also include an email sign up, free trial, or successful subscription payment.
Commissions: How much affiliates will earn for a conversion. This could be a flat rate or % of the sale. Additionally, it can be a one-time commission payout or a recurring commission (i.e. affiliates earn a commission for each monthly subscription payment).
These settings will depend on your overall marketing goals. Aim to find a balance between what fits your budget but will also attract top affiliates.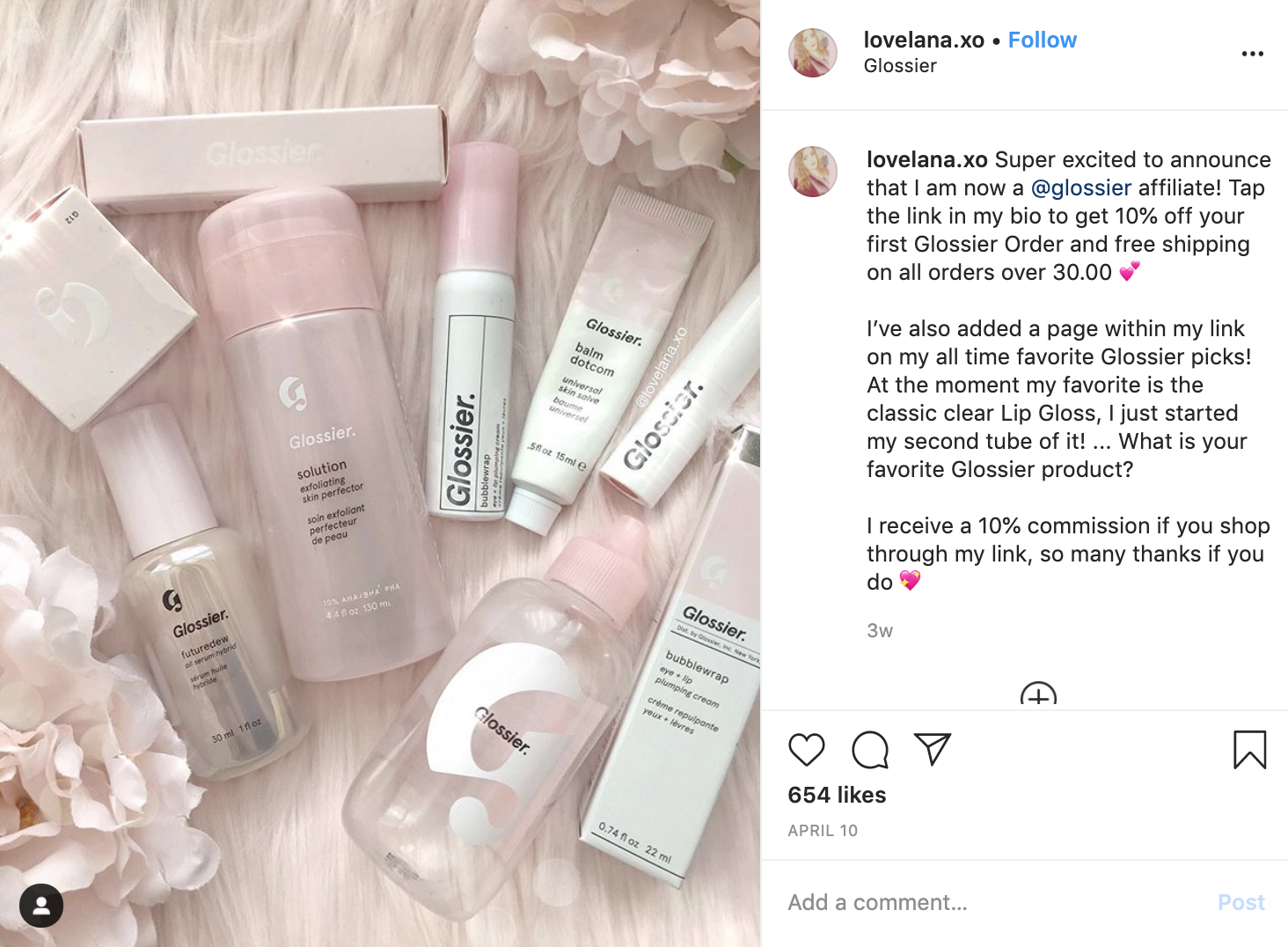 2. Choose the Right Social Media Platform
Find the social media platform that will be most beneficial to your affiliate marketing goals.
Start with researching the biggest social media platforms like Facebook, Twitter, Instagram, LinkedIn, YouTube, and the newcomer TikTok. But also be sure to check out more topic-focused platforms such as Pinterest, Reddit, and Quora.
As you start your research, there are three things to consider:
Your sales process
Your target audience
Your ad type
Sales Process
Who are you selling to and how long is the sales process?
If you're B2C, the sales process can be pretty short (and even impulsive) as it's just the customer deciding if they want to make a purchase or not.
If you're B2B, it's likely that the sales process is much more than a click of a button. The process is typically longer with more decision-makers involved and requires a more in-depth analysis of the product or service.
This is an important factor in deciding which platform(s) is the best fit for your affiliate marketing efforts, as different platforms offer different ways to share content and reach customers.
For example, image-centric platforms like Instagram and Pinterest are great for B2C sales, particularly e-commerce.
Brands can easily showcase their products through images and videos, and the shorter sales process means customers are more likely to buy the product on the spot. Plus, Instagram is the chosen platform for influencers, and referral links & discount codes are commonly shared in captions and stories.
On the other hand, these platforms are probably not as effective for B2B sales.
Generally, B2B sales take longer and require more context so it's unlikely for a customer to make a purchase while mindlessly scrolling through pictures on an app. Instead, B2B should consider platforms like LinkedIn and Facebook as they are better equipped for sharing in-depth posts and articles, as well as reaching industry-focused groups.
Target Audience
Who is your target audience and what social media platforms are they most engaged & active on?
Again, each platform has different approaches to creating and sharing content. As a result, the users on each platform are made up of different demographics.
Gen Z has fully embraced newcomer TikTok, while also still dominating Instagram. Millennials prefer to stay up to date on current events and happenings via Twitter. College-educated professionals account for the majority of LinkedIn users. And everyone is on Facebook.
Consider your audience makeup and where they are most active on social media. Key demographics include:
Age
Location
Gender (depending on industry)
Income & spending habits
Not only will this help reach your target audience more accurately, but it will also help you recruit new affiliates for your program.
Ads & Content
What ads does your brand use and what content is best for engaging your audience?
There are several ways you can use ads and content to promote your brand. Common affiliate social media promotions include:
Text/Posts
Images
Videos
Reviews
Tutorials
Live streams
Tweets
Pinterest Pins
Think about the best ways you convey your brand's products or services, and how this aligns with the different social media platforms.
For example, if your product can easily be displayed in an image, like fashion or travel, promote via influencers on visually appealing platforms like Instagram or Pinterest.
If your product is best shown in action, like tech gadgets or fitness equipment, partner with YouTubers to create tutorials and "how-to" videos.
And if there's a lot to say about your products, like detailed product descriptions or customer success stories, consider working with affiliates in niche groups who can write long, descriptive posts.

If you're using Facebook, Twitter, Instagram, or YouTube, we recommend taking a look at Smash Balloon.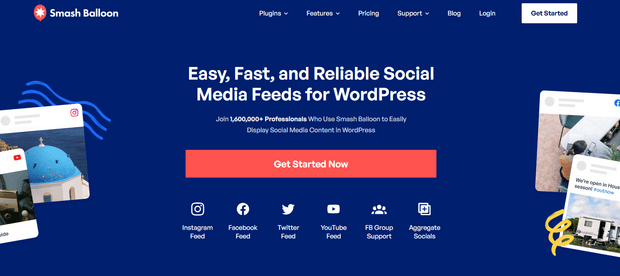 Smash Balloon offers social media plugins that are beautiful, powerful, and customizable. This means that you can show off custom social media feeds on your website that match your brand. Plus, SmashBalloon is responsive and SEO-friendly!
3. Find Great Affiliates to Promote on Social Media
Finding great affiliates is directly tied to choosing the right social media. You wouldn't want to partner with an affiliate who uses Pinterest when your marketing is more suited for the content and audiences on YouTube.
As we mentioned before, affiliates can be anyone from your loyal customers to big-name influencers.
Here's are some key affiliates to look for social media:
Influencers
The most notable affiliates on social media are the "influencers". Influencers have the ability to reach wide audiences and can be great for brand awareness.
The primary social media platform for influencers is Instagram, along with YouTube and TikTok. Most influencers are within a certain niche, whether it be fashion, makeup, skincare, fitness, travel, wellness, tech, DIY, and so on.
While there are agencies and databases to find influencers to partner with, you can also do your own search. Use social media hashtags and trends to find users posting content related to your brand. For example, you can search #beautyblogger or #mua for influencers in the cosmetics industry.
As you search, look for the following:
Which platforms they actively use
How well they fit your brand
The quality of their content
How many followers they have
How engaged their followers are
Micro-Influencers
Just the same as influencers, but on a smaller scale.
With somewhere between 1,000 to 100,000 followers, micro-influencers have highly engaged followings. So much so that Impact found an increase in followers results in a decrease in engagement; and influencers with 1,000 followers had engagement as high as 85%.
Along with high engagement rates, micro-influencers are generally open to pursuing pay-for-performance offers rather than requiring up-front payments.
Your Customers
It's easy to be drawn to the affiliate with 100k followers, but don't dismiss the power of your customers on social media.
Customer promotions can be very powerful. In fact, 92% of consumers believe suggestions from friends and family more than advertising.
Using their personal social media accounts, customers can promote and share referral links to your site. Promotions can include posts about why they love your product, images of the product in use, and reviews of their overall experience.
So although it might not have the same glitz and glamour, customers can promote your brand authentically and genuinely. And a simple Facebook post shared with a few hundred friends could have more of an impact than expected.
Industry Groups
Online groups, pages, and forums are another great place to find affiliates and promote your brand.
Platforms like Facebook, LinkedIn, and Reddit have a wide range of online communities focused around specific industries and niches.
Affiliates can promote relevant content, with valuable tips and referral links to products. Keep in mind how you approach joining these groups, make sure you and your affiliates don't come off as aggressive or spammy.
Social Media Mentions
Track your online social media mentions to see where you are being talked about and by who.
To start, this will help you find which platforms your audience is most active on. As a result, you'll have more insight into the type of content your audience is interacting with and how you can create similar content.
Additionally, this is a great way to find affiliates. If users are already talking about your brand on social media, there's a very likely chance they'd like to become an affiliate and begin earning commissions for what they are sharing.
Tools like Google Alerts, Mention, and Awario will notify you anytime your brand is mentioned online, rather than only receiving notifications when you are directly tagged on the platform itself.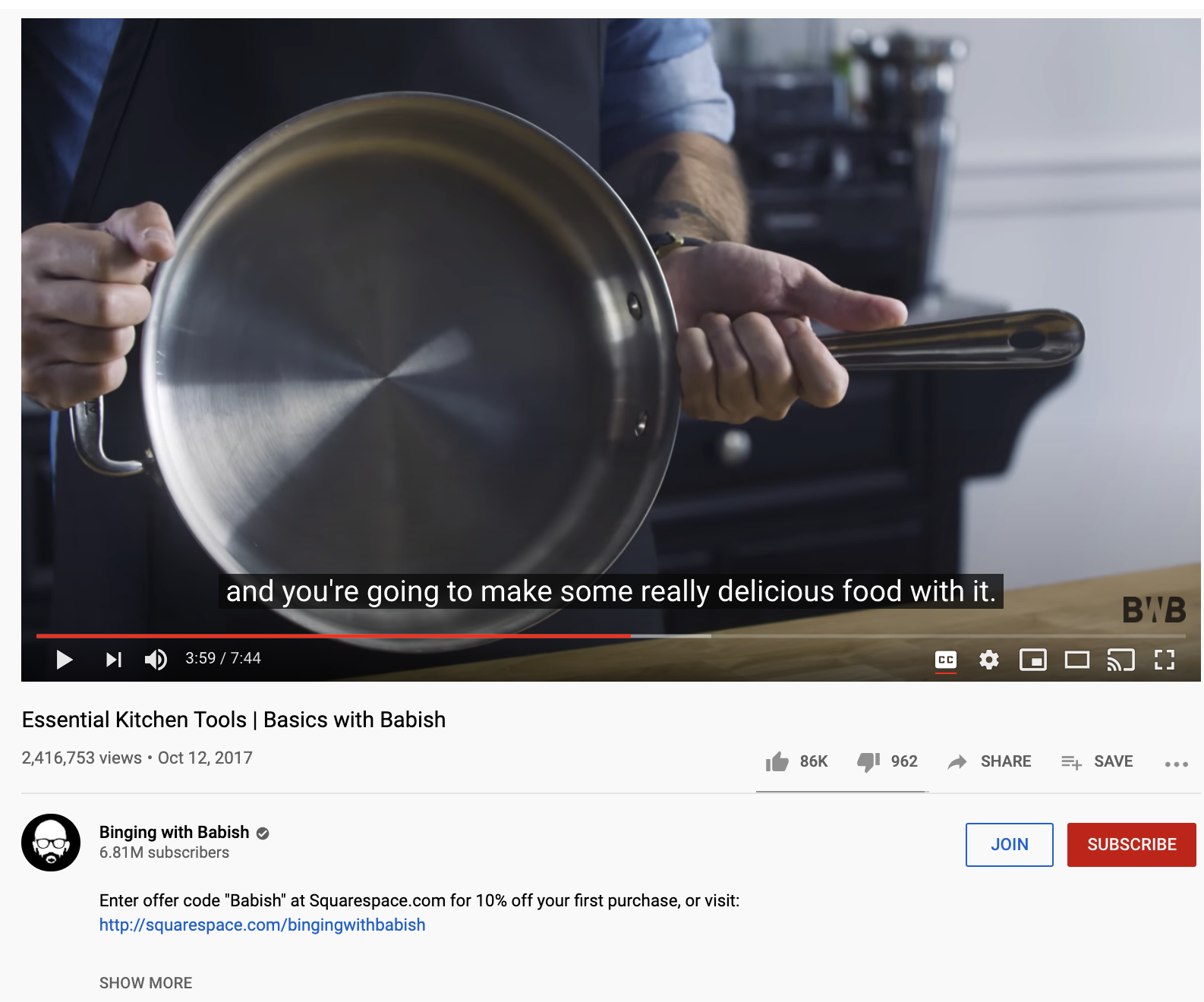 4. Create "Can't-Miss" Content
The main advantage of affiliate marketing is having unique and engaging promotions.
With affiliates creating the content, there are endless possibilities for how they promote your brand. Affiliates will be able to customize promotions to fit their audience and go beyond the carefully-crafted marketing messages seen in other forms of advertising.
The most common social media promotions involve either text, images, or video, which we'll get to in a minute. First, let's talk about one of the best ways to create viral content that is sure to engage your audience:
Contests.
RafflePress is the best WordPress giveaway plugin. It has a drag and drop giveaway builder that is perfect for creating and managing a viral online contest.

RafflePress has several social media integrations, is mobile-friendly, includes 1-click fraud protection, and integrates with your marketing and CRM platforms. What more could you want?
Get started with RafflePress today and create a viral online contest in minutes.
Text
Text posts can include everything like 180-character Tweets to customer success stories on LinkedIn. This content can be shared on almost any social media in posts, stories, captions, comments, etc.
You can help affiliates nail their text promotions by providing:
Any specific marketing text (such as slogans or taglines)
Detailed product information
Up-to-date information about sales or promotions
Media & press coverage (such as awards or news features)
Images
Images are common among all social media platforms, with some being the main stream of content.
Some affiliates may want to use their own images to create user-generated content, while others would like to have additional assets provided.
Supply your affiliates with high-quality images of your products and branding materials including your logo.
Additionally, consider including non-product images that can be useful in conveying your brand overall. Such as showcasing your company culture or any specific initiatives like REI OptOutside or TOMS shoes One for One.
Video
With viral sensations coming from TikTok's 15-second clips, all the way to YouTube being the 2nd most visited website with over 2 billion users, one thing is clear: video content is here to stay.
Not only is it popular, but it's also effective with 90% of people saying that product videos are helpful in the buying process.
Videos that work well for affiliate marketing include:
Product Reviews
Product Demonstrations
Tutorials
FAQ videos
How-To Videos
Best Of Videos
Holiday Wish Lists
Unboxing Videos
Along with the video content, affiliates can place their referral link in the video caption to send viewers directly to your site.
5. Continuously Optimize Your Program
As we all know, the internet moves fast and the trends on social media are constantly changing.
So once your program is up and running, you'll want to continuously evaluate your social media promotions.
Here are some things you can do:
Regularly update product information, including sale and promotion details
Create & A/B test specific landing pages for your affiliate referral links
Seek out new affiliates and opportunities on a new platform
Most importantly, keep finding ways to grow your affiliate program.
With tools like OptinMonster, you'll easily reach out to new affiliates through solid email lists as well as keep in touch with your existing affiliates by sending customized email campaigns.
OptinMonster can help you grow your email list quickly and easily with exit popups, floating bars, fullscreen welcome mats, and more!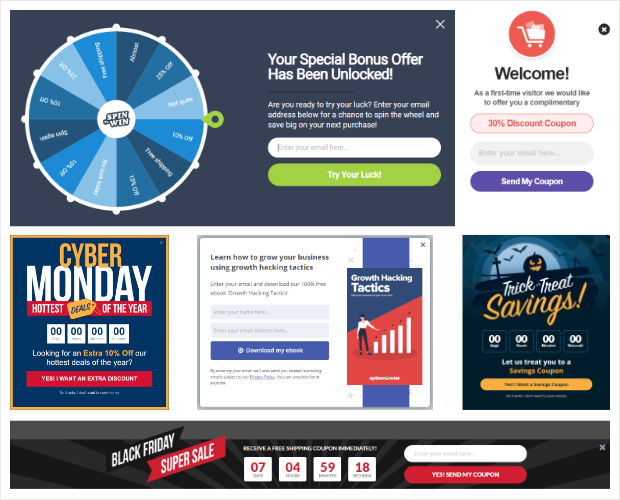 Related ContentWant to take your affiliate marketing game to the next level? Read this post on how earnings-per-click can make you win big at affiliate marketing.
You might also be interested in the following post on 8 Social Media Feed Tools to Boost Followers. That article has even more information on how to get more followers to increase your affiliate sales. We've also got a great post on the best affiliate marketing tools for every marketer.
Get started with OptinMonster today to build an email list and put those leads you got from social media to work for your affiliate marketing efforts.