In this article, we're going to compare the 11 best online survey software for small businesses. Choosing the best online survey tools can do amazing things for your business.
Online surveys are a fast, cheap, and accurate way to reach out and connect with your target audience. They're also ridiculously scalable, which means you can easily reach thousands of visitors just as easily as you can reach one.
When you go about them the right way, by using the best online survey software, you get access to valuable feedback from the people willing to part with their valuable and hard-earned dollars or time in exchange for what you're offering on your site.
That's powerful stuff.
You don't have to be a mind reader to know what your customers and potential customers want from you, just ask them. To make asking them easier than ever, we've put together this list of the best online survey software for small businesses. Let's dive in!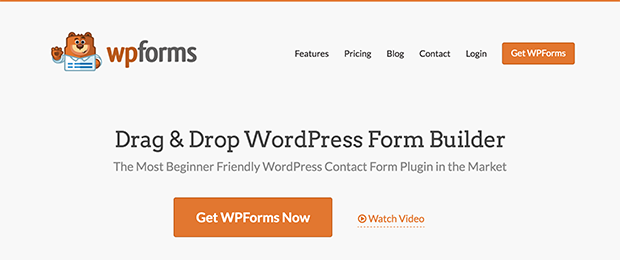 WPForms is hands down the best WordPress contact form plugin available. The fact that it comes with a powerful and easy-to-use Survey and Polls addon is what lands it on this list of best online survey software for small businesses.
You can use the Survey and Polls addon with existing WPForms features like multi-page forms, email integration, and conditional logic and skip logic to create highly engaging WordPress surveys in the drag and drop form builder with just a few clicks of the mouse.
The plugin has smart survey fields like the usual text, dropdown, radio button, and checkboxes, but you can also use ratings like stars, hearts, and thumbs-up, a Likert scale, and even more!
One of the things we love most about WPForms is its robust survey reporting. Many online survey software come with lackluster analysis and reporting tools, but not WPForms.
With WPForms you get beautiful, real-time reports and graphs based on survey responses. You can use a shortcode to show off the survey results on any page of your site, export the reports to share them on social media and in presentations, or even print them to use in your printed marketing materials.
Want to give 'em the old razzle-dazzle? What about a
WordPress survey popup
that asks for feedback before a customer exits your site? You can do it with WPForms and
OptinMonster
!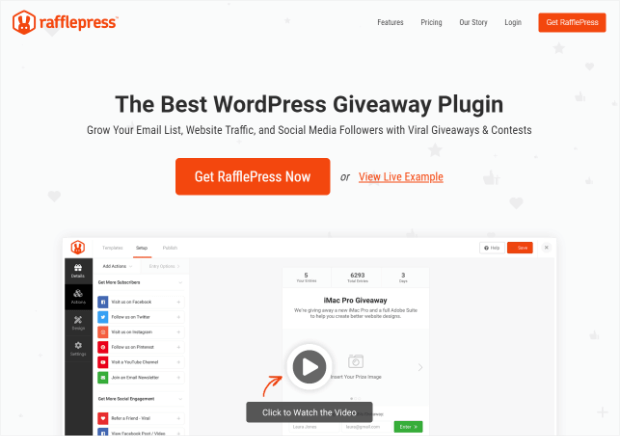 Now, wait a minute. Isn't RafflePress a giveaway software? Yes, yes it is. But they just added an awesome feature that lets you add polls and surveys to your giveaways.
Why would you want to do that? Well, giveaways are one of the fastest ways to boost engagement so you get a bigger response to your survey!
Seriously. When you tell someone that they'll be "entered to win" just about anything, they're more likely to participate.
You just add the Polls and Surveys action to any giveaway and choose the response type (a single answer or multiple answers using checkboxes). You can even make the survey questions mandatory if you want, as well as change the number of giveaway entries per question.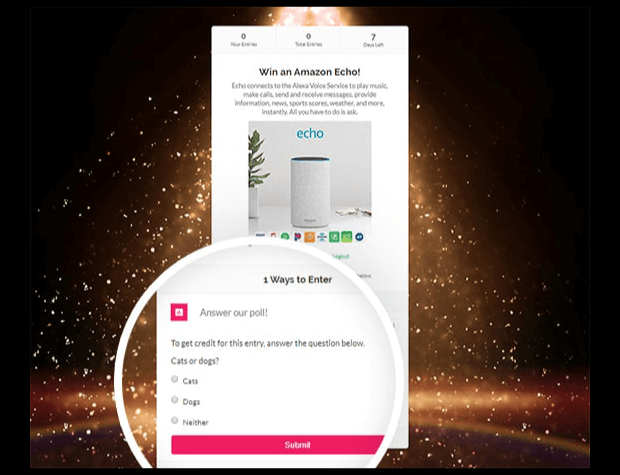 Plus, the poll results show up in automatically generated graphic results for all your questions: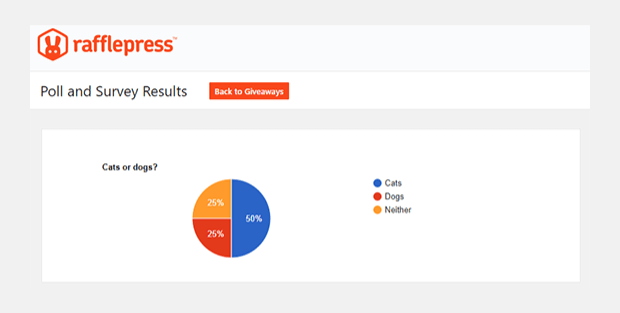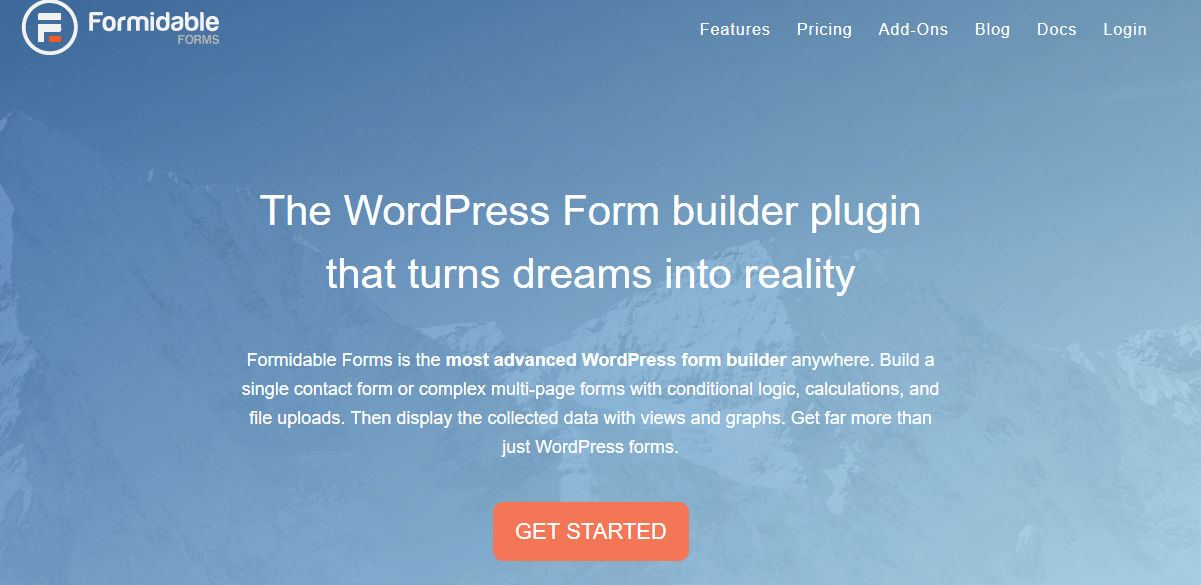 If you're looking for online survey tools that can go from simple-to-advanced easily, Formidable Forms fills the bill.
This plugin comes with ready-to-use form fields like checkboxes, dropdowns, and Likert scales and has a simple drag and drop builder that you can use to design the complex surveys of your dreams.
Formidable Forms also gives you excellent options to show your survey results in eye-catching charts, graphs, tables, histograms, and more, and lets you embed them on your posts and pages.
Want to share your creations with your email list? Formidable Forms has marketing addons that make it easy to integrate with your email marketing service.
4. Crowdsignal (formerly Polldaddy)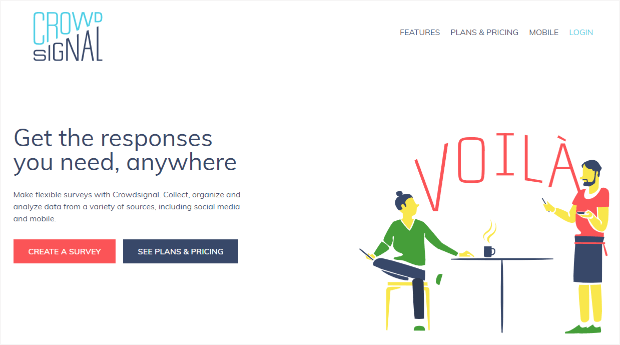 Crowdsignal (formerly Polldaddy) is a popular WordPress plugin for surveys and polls. It's a WordPress.com product, so you'll need a WordPress.com account to get the plugin API.
This plugin, unlike the others on our list of the best online survey tools for small businesses, is solely a surveys and polls plugin; you can't use it to create another type of form.
Like the other online survey tools on our list, Crowdsignal has a simple drag and drop interface for creating WordPress surveys. You can also use different types of questions, like multiple choice, Likert scales, and free text.
Once you create a survey form, you can share it all over your website, via email, or on your social media accounts to collect responses.
And, of course, Crowdsignal lets you create and share easy-to-read reports (paid plans only).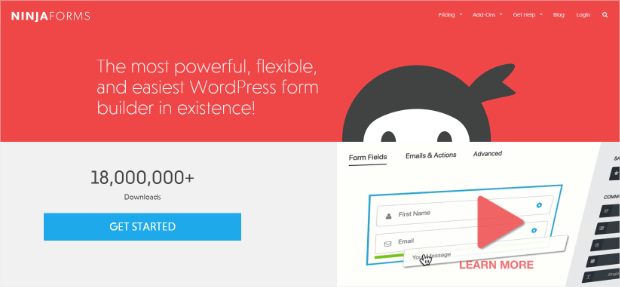 Ninja Forms is a popular contact form plugin that offers unlimited questions, unlimited surveys, and a ton of extensions that you can use to create any type of WordPress form, including a survey form.
The core plugin is free to download, and you can directly download it from WordPress.org. However, you'll need to buy at least two extensions to use this online survey software: Conditional Logic and Multi-Part Forms. You can buy these extensions individually or with a Ninja forms paid plan.
Using the multi-page forms extension, you can introduce users to the survey on the first page and then show questions on page two. It makes the survey more interactive and eases users into the idea of participating.
The biggest drawback to Ninja Forms and its extensions is a lack of reporting and data presentation features.
Top Tools Alert: 5 Best Survey Data Visualization Tools (In-Depth Comparison)

Quiz and Survey Master is a plugin that was specifically developed for building surveys. It doesn't have the greatest user interface, but it makes up for it with a number of useful features geared specifically towards quizzes and surveys. You can download the core plugin for free from the official WordPress plugins repository.
The core plugin lets you create surveys with all the typical survey and form fields, but you can also use it to create multi-page online surveys and add them to your WordPress site. It'll even let you add quizzes with interactive answers, leaderboards, and scoring, as well as sending confirmation and thank you emails.
That's where the free fun stops, though. For reporting and analysis, you'll need to purchase a premium addon.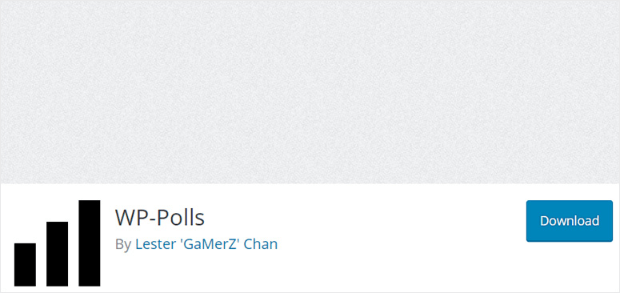 WP-Polls is an easy free survey tools option for a simple poll solution. This online survey software lets you collect basic user responses using checkboxes and radio buttons and show the results right away.
This is a very simple tool and is a great "straw poll" option when you need to make a poll in seconds. You just go to the Polls menu from the WordPress dashboard, create a question and add answer choices. Then, add the poll to your site using code or a widget.
As mentioned earlier, the results are shown right away, but they're also saved in a log so you can see how your registered users voted. IP addresses are also included (a potential problem for those of you in the EU) so you can filter out duplicate votes.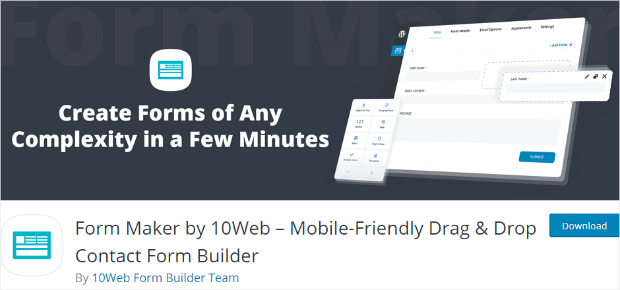 Form Maker by 10Web is another WordPress form builder plugin that you can use for creating online surveys. The plugin comes with a survey tool that lets you create multi-page survey forms using conditional logic, as well as a set of the usual form fields like ratings, stars, multiple-choice, and the like that you can use for building surveys.
Like most of the others that made it onto our roundup of the best online survey software for small businesses, Form Maker by 10Web comes with a drag and drop interface that makes creating your online survey or poll really quick and easy.
Form Maker also comes with several pre-built survey templates to take the hassle out of designing online surveys while still making sure they come out nice. Or, you can use its custom CSS editor if you want to put your own signature styling to your forms.
The plugin is extendable with premium addons but misses the mark entirely with no reporting option.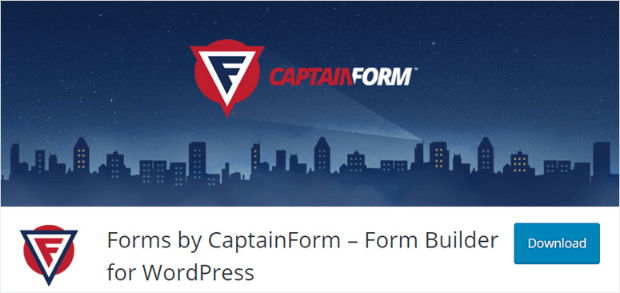 If you're looking for a simple and user-friendly interface with a wide array of features and flexibility, Forms by CaptainForm is a great place to start.
With this plugin, you can create any type of form, from simple contact forms to payment forms to, you guessed it, online survey forms. It has plenty of form and survey fields to choose from and includes conditional logic to filter questions.
As a site owner, you can post surveys on your popups, sidebars, blog posts, or pages, and choose to receive email and SMS notifications after each form entry.
And, you can view real-time reports for your surveys.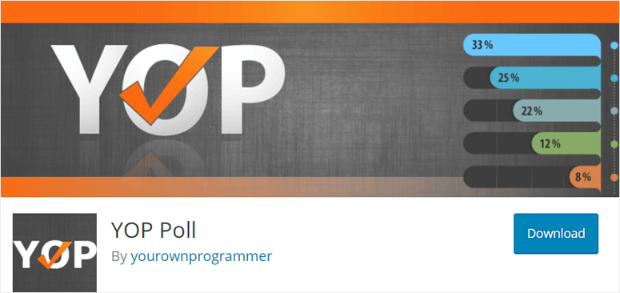 YOP Poll is another great online survey software that helps you create simple WordPress polls and surveys to collect feedback. Once it's created, you can add the poll on your site using widgets or shortcodes, and even run multiple polls on your site at the same time.
Polls can be duplicated or edited easily, saving you time for other things. And, there's a poll scheduling option that lets you get your polls scheduled out so you're not stuck watching a clock and timing things juuuuuust right.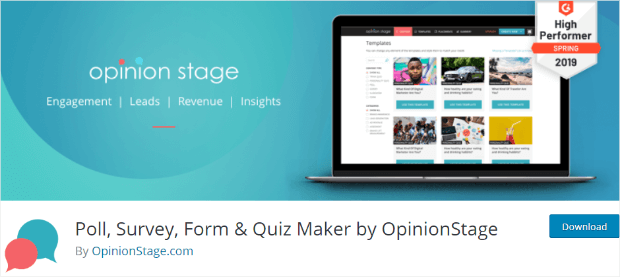 Opinion Polls is a good choice for adding different types of interactive content including polls, surveys, quizzes, and slideshows on your WordPress site.
The plugin includes support for different types of questions like multiple choice, single or multiple selection, open-ended questions, and you can add a call to action at the end of your survey to collect leads!
In addition to all the different question types, you can also add images and videos to your surveys to make them more enticing (think BuzzFeed).
Opinion Polls is easy to use, even when adding interactive content, and you can post completed surveys in different places on your site: blog posts, pages, sidebars, etc.
What Are the Best Online Survey Tools for Small Businesses?
Being the best online survey software for small businesses requires 3 things:
Be easy to use.
Have great reporting.
Have all of the features small businesses need and some they can grow into (because they might not be small forever).
So, what's the best online survey tool around? Well, for us it's gotta be WPForms.
WPForms is flexible, easy to use, easy to design, and it has so many features and integrations that it'd be absurd if it weren't so useful. And it still manages to be beginner-friendly! Plus, the team behind the product is world-class. ?
For a very strong second place, we'd go with Formidable Forms.
Want something a bit more exciting that's certain to get engagement? RafflePress is the best online survey tool for you!
We hope you enjoyed learning more about our picks for the best online survey software for small businesses. Collecting feedback from site visitors and customers is vital to keeping your business healthy and growing and choosing the best online survey tool for your company will make all of that a lot easier.
If you want to get the most out of your online surveys, check out our guide to survey best practices.
Let us know in the comments which of the tools strike your fancy. Have you already tried one? Currently using one? Let us know!
And don't forget to follow us on YouTube, Facebook, and Twitter for more useful marketing tips, tools, and advice.