Creative, forward-thinking non-profit organizations have seen incredible success with email marketing for years. Still, some non-profits are just beginning to scratch the surface of what email marketing can do for their organization.
Non-profits who utilize email marketing see higher engagement with key supporters, increased levels of participation among volunteers, and more generous giving from donors.
Email Marketing is essential for non-profits; therefore, here are 3 reasons email marketing should be at the top of your priority list.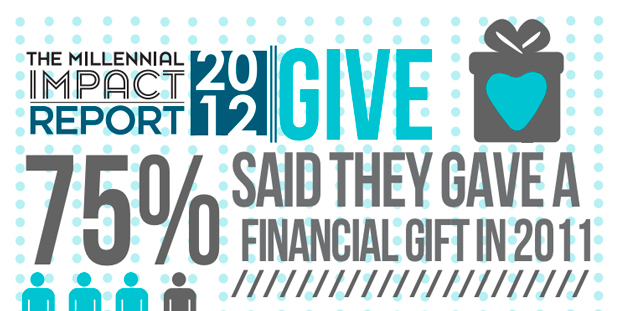 1. You'll raise more money through targeted fundraising.
Non-profits have had to become increasingly creative when it comes to fundraising campaigns. Traditional fundraising opportunities like galas and solicitation letters that work well with older generations don't get the same response from younger donors.
That's not to say Millennials don't donate to non-profits. According to the Millennial Impact Report, 87% of Millennials donate to non-profits each year. Here are a few other important facts to keep in mind:
Millennials prefer to give online: 70% have donated to a non-profit through online giving.
54% of Millennials say they want to hear, "Your support will make an impact; here's how…"
47% of Millennials prefer to learn about non-profits from nonprofit newsletters.
65% say they prefer non-profits to email them news and updates from the organization.
To make the most of email marketing, segment your email list based on interests, habits, preferences, and level of engagement. Then, utilize a monthly newsletter to notify supporters of upcoming events and important news.
As volunteer opportunities arise, make direct asks for donations of time. Finally, set up online giving via your website and notify donors of online giving opportunities in your email marketing campaigns.

2. You'll engage your audience with frequent, personalized contact.
Let's face it: most non-profit employees are overworked and short on time. As much as you may want to pick up the phone can call every supporter personally, you have to prioritize. This typically means that only the most active volunteers and generous donors get the most attention.
Unfortunately, this means that the vast majority of your non-profit's supporters may begin to feel forgotten, unappreciated or neglected. Email marketing is the perfect fix. Here's why:
Creating an entire email campaign takes about as much time as it would to meet a supporter for a cup of coffee. In the time it would take you to get to know one supporter, you'll be able to reach thousands.
Email marketing campaigns can be personalized. Dale Carnegie famously said, "A person's name is to him or her the sweetest and most important sound in any language." Address each email with the first name of your supporter. Instead of a generic "Hi" or "Dear Friend," opt for "Dear Molly."
Email marketing can encourage supporters and volunteers to participate on a regular basis. Make small but direct asks by notifying the people on your email list of upcoming events or volunteer opportunities. If you're organizing a food drive, send a personalized email and ask them to stop by the office with their food donations.
Frequent, personalized emails will help your non-profit's supporters feel engaged, appreciated and connected with your cause.
3. Receive real-time feedback.
There are many reasons to send a letter to donors and supporters through the mail — a handwritten thank you note, holiday card, or personalized solicitation letter can be effective ways to communicate. But unlike "snail mail," email marketing allows you to view actual data on the success of your message.
When you mail a letter, there's no way to tell how many people think your letter is junk mail and immediately toss it in the trash without even opening it. But email marketing gives you real data on how many of your emails bounced (never made it to your supporter's email inbox) and how many people marked your email as spam.
Email marketing gives you the perfect platform to experiment. If you're seeing a lot of bounces, it may be time to prune your email list and make sure everyone's contact information is up-to-date. If a lot of supporters are marketing your emails as spam, it's a good sign that they don't recognize the name of the sender or the organization.
The immediate, metric-driven feedback available with email marketing will give you data you could never dream of receiving from other communication mediums. Email marketing allows you to be agile, make more informed decisions, and ultimately reach more supporters with frequent, personalized contact.
Email marketing is more than a good idea for non-profits, it's essential. Get started building your list today. OptinMonster offers 20% off for our nonprofit friends—just use NP20OFF at checkout!