Do you want to use a flash sale to increase your Shopify store revenue?
Flash sales are a great way to boost your bottom line instantly.
And the right flash sale apps make it incredibly easy to run successful time-sensitive offers. They also let you customize your storefront to showcase the flash sale and maximize sales.
In this article, we're sharing the best flash sale apps to create urgency and excitement for your promotion.
Best Flash Sale Apps for Shopify
Flash sales are a proven technique for ramping up sales and winning new customers.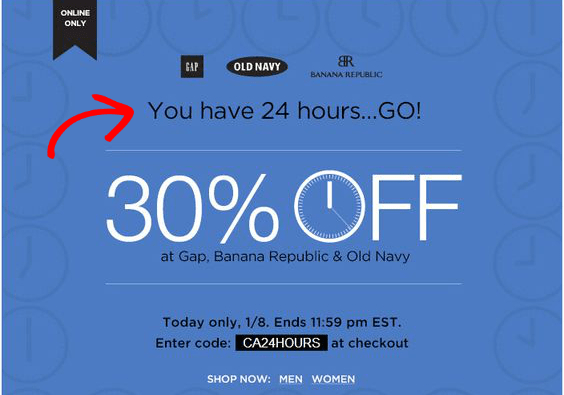 They're wildly popular because most of us can't resist a good deal. The fear of missing out (FOMO) kicks in and encourages us to buy.
This is also why annual shopping weekends like Black Friday and Cyber Monday generate more than $16 billion in online sales.
Now you may be wondering, "How do I run a sale in Shopify?"
Well, thanks to flash sale apps, you can have your Shopify flash sale set up in minutes.
Using a flash sale app, you can:
Announce your flash sale to existing customers
Change your storefront to highlight your flash sale to site visitors
Automatically discount all or selected Shopify products
Of course, there are many apps to choose from. That's why we're listing the best flash sale apps for Shopify.
Ready?
Let's get started!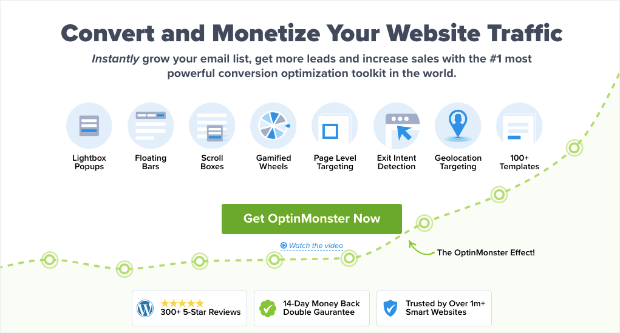 OptinMonster is hands down the best flash sale app for Shopify. It lets you create stunning sitewide marketing campaigns that boost conversions.
OptinMonster comes with readymade Shopify templates to set up a flash sale campaign in minutes. Here are some of the ways you can use OptinMonster's flash sale features:
Announce flash sales to new visitors using a fullscreen mat
Promote related discounts on products with a slide-in scroll box
Highlight urgency with a countdown timer popup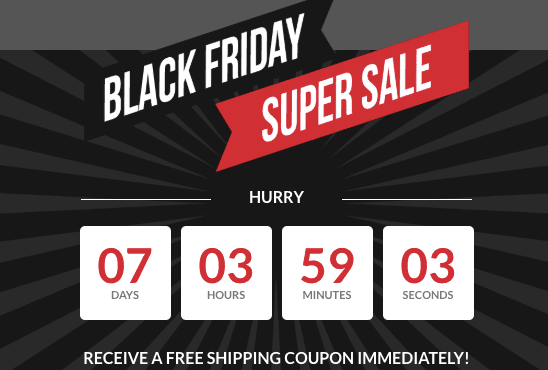 What's more, OptinMonster captures customer details so you can grow your email list and turn flash sale customers into repeat buyers.
OptinMonster also comes with special Shopify display rules that control when and where your campaigns are shown.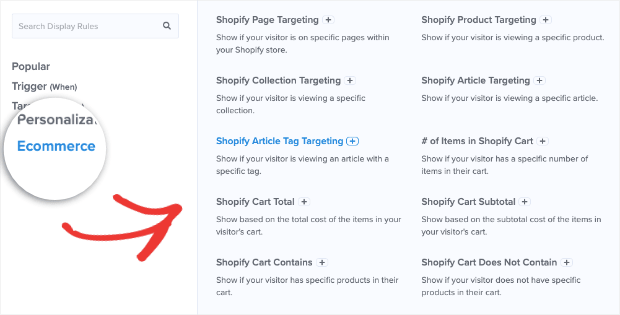 It also has built-in analytics and A/B testing to check what's working so that you can optimize your campaign strategy.
Check out how Urban Southern increased sales by 400% using OptinMonster's eCommerce features.
Want the same results?
Get Started With a Shopify Popup Today!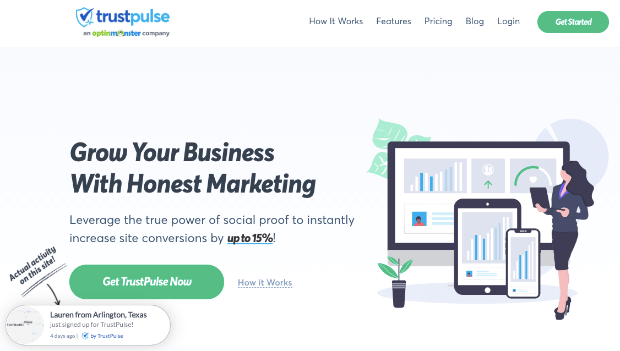 TrustPulse lets you create urgency for your flash sale by showing small popup notifications of real-time sales.
When someone makes a purchase, a clickable alert like this one will appear on your site.

These tiny non-intrusive notifications have been proven to increase conversions by up to 15%.
Why do they work so well?
Shoppers are more likely to buy from you when they know others are buying. It builds confidence and trust and can nudge hesitant customers to go ahead with their purchase.
Plus, these notifications create a FOMO effect with low stock alerts.

In fact, Adobe's eCommerce sales Analysis found that most Black Friday and Cyber Monday sales happen near the end of the promotion. Adobe calls these the "Golden Hours" and noted that conversions nearly double during this period.
With TrustPulse, you can easily design eye-catching notifications to show:
The combined number of sales over a specific period of time
A live stream of sales as they happen
When a product is low on stock
It creates more cross-selling and upselling opportunities on your site. And the best part is TrustPulse makes it easy to set up these notifications without any code. It takes just three minutes to add to your Shopify store.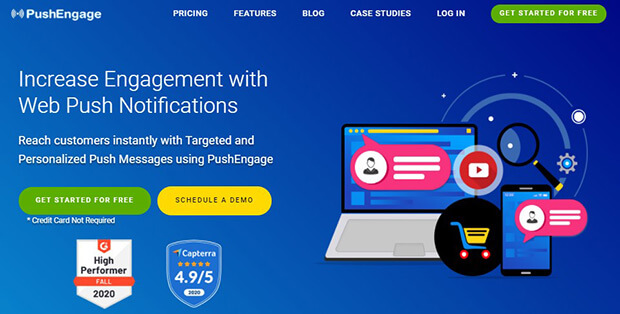 PushEngage is the most powerful web push notification app in the market. Using this app, you can send flash sale alerts to your visitors' browsers.

It's super easy to set up and visitors simply need to click a button to subscribe to your notifications. They don't need to disclose their email address or phone number so there's a higher chance of getting subscribers.
You can send flash sale updates and price drop alerts to your subscriber's browser even when they're not actively viewing your site.
You can add links to your popup notifications so that the subscriber can click on them and be taken to the flash sale on your site.
It also lets you schedule notifications to appear at optimal times according to the subscriber's timezone.
Using PushEngage, you can increase your conversions and get more revenue during your flash sale.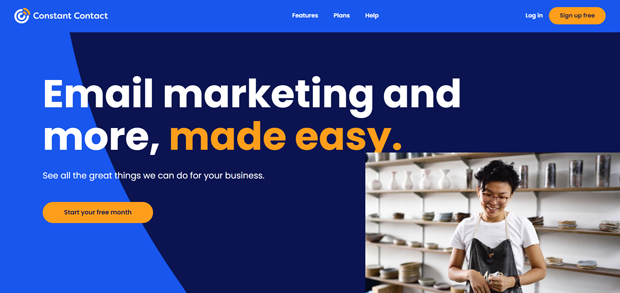 If you have an email list, you need to let your subscribers know about your flash sale.
Using a flash sale email sequence, you'll be able to create excitement for your sales.
Constant Contact lets you send automated flash sale emails in bulk. You can build stunning emails easily using a drag and drop builder.
It also lets you import your Shopify customer's purchase history so you can personalize email campaigns.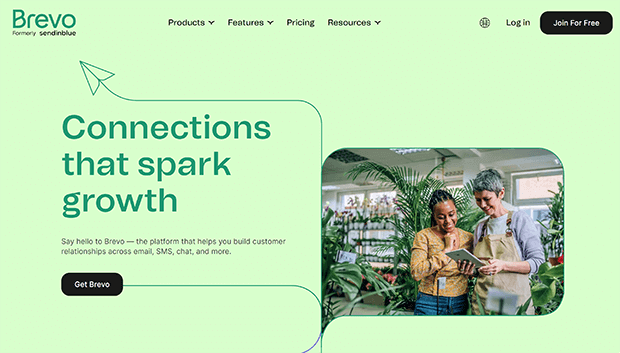 Brevo (formerly Sendinblue) is one of the best SMS marketing tools. It also comes with a Shopify addon that lets you easily segment subscribers based on their purchase history.
Brevo lets you use text marketing to send flash sale notifications to your target audience.
SMSes are short and to the point so they don't demand too much attention or time. Subscribers get the information with just a glance.
This makes SMSes ideal for time-sensitive promotions where you don't need to spend too much time pitching the promotion.
A good tip here is to send texts on the day of your sale. This can drive traffic to your Shopify store and optimize conversions.
Brevo lets you schedule and automate your campaigns ahead of time so you can focus on other aspects of your sale.

Daily Deals is a flash deal app for Shopify that gives you a quick and easy way to set up a flash sale.
You can create a storefront for your flash sale and add specific products or the entire store catalog. It allows you to build a flash sale landing page with countdown timers, SMS forms, and other conversion tools.
Once you collect your visitors' details like email addresses and phone numbers, you can notify them of future flash sales.

Bold Discounts – The Sale App is another popular flash sale app for Shopify. It lets you create a flash sale storefront and schedule discounts. This flash sale app gives you the tools to reduce the prices of thousands of products in seconds.
And, as the store owner, you can apply discounts globally across your store or manually select your Shopify products or categories. One great feature is you can edit your promotions on the go with the mobile app.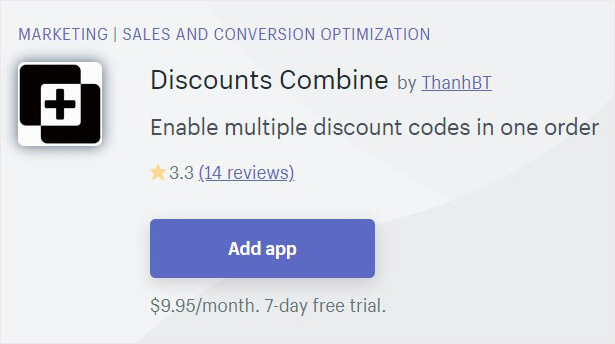 Want to let your customer use multiple discounts during your flash sale?
Discounts Combine lets you combine multiple discounts in one code. This app is useful because Shopify doesn't come with built-in support for discount stacking.
Let's say you're offering discounts on certain products during your flash sale. Now, your customer might have an additional free shipping discount that they want to use.
Using Discount Combine, your shopper can redeem both discounts at checkout.

Discount Ninja lets you build discounts and special offers for your Shopify store. It allows you to offer sitewide discounts.
With Discount Ninja, you can also change the display of your prices. For example, strikethrough pricing will show the original price so your shopper can do a comparison.
A handy feature is the ability to run private promotions. For instance, you might want to run a special flash sale exclusively for your registered members, social media visitors, or email subscribers.

The Flash Sale Countdown Timer is another flash sale app for Shopify. It's slightly different from the other flash sale apps on this list, though.
With the Flash Sale Countdown Timer, you can run unique limited-time offers for individual Shopify customers. In other words, each customer will receive their own time-sensitive discount.
You can also easily customize a flash sale banner for your store by changing the color, text, and products.

Disco is a Shopify flash sale app that lets you discount your products without any hassle. You can display price comparisons and add countdown timers to product pages.
Your price changes are applied to hundreds of products per minute. Using Disco, you can create an announcement bar with live countdown timers to promote your sales. It comes with scheduling tools, so you can set up flash sales ahead of time.
There you have it. Now, you know the best flash sale apps for Shopify.
The best app for lifting your sales right away is OptinMonster. With OptinMonster, you can build stunning campaigns to increase your Shopify store revenue. Grab your site visitor's attention with targeted offers from the moment they land on your site.
Get Started With a Shopify Popup Today!
We hope you enjoyed this article. If so, you might find these resources useful:
Ready to increase your Shopify store sales? Get OptinMonster today.