When you're new to eCommerce conversion rate optimization (CRO), you are likely to make mistakes that hurt your sales and conversions. In this article, I will share 7 common eCommerce mistakes and how you can avoid or fix them to increase your conversion rate.
1. Making your CTA invisible or hard to find
Your call-to-action (CTA) is the place where your customers will convert. It might be a signup form on the side of each page, a pop-up that appears after a few seconds of delay, or a layout on individual product pages of your eCommerce platform.
In any case, if you want people to take action, it has to be prominent. For example, if your "buy" button is hidden in the footer of your product page, or if your CTA is eclipsed by a chunk of content, you could easily miss out on converting otherwise interested customers.
The #1 eCommerce design mistake that beginners make is not making their CTA prominently visible.
This can be easily avoided. I also recommend adding multiple CTA's through out the page to make it easy for users to convert.
For example, if you look at our Exit Intent feature page, you will see that we have a call-to-action at the very top of the page, at the end of the video using YouTube annotations, after the video, and below the marketing copy.
2. Not including trust factors
If a user doesn't trust you, they aren't going to convert. End of story.
Unfortunately, building brand trust (like building trust with other people) takes time and consistent effort. You don't have a lot of time when you're trying to convert new visitors into customers. Instead, you have to rely on fast-acting "trust factors" that make you seem more authoritative and trustworthy.
For example, you could list your affiliations, display badges of publications you're associated with, or publish user reviews and testimonials.
On the OptinMonster homepage, we list out major publications where we have been featured in:
Pagely, a leading managed WordPress hosting provider, displays an Amazon Web Services Partner Badge in their website header.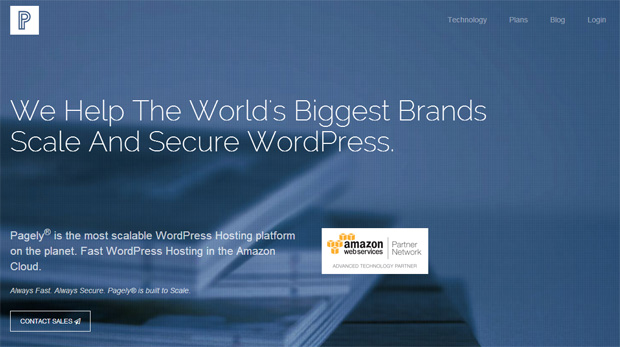 For more examples, see our list of 11 proven ways to add social proof to increase conversions.
3. Omitting incentives and bonuses.
Sometimes, users need a little extra push to complete the transaction. Little bonuses can make a big impact on your final conversion rate.
For example, the inclusion of the phrase "free shipping" can potentially increase your conversion rate by 30 percent. Nordstrom clearly advertise free shipping and free returns making it an easy buy for customers.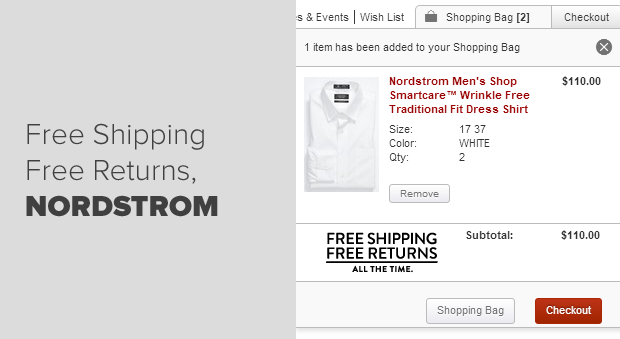 Free shipping isn't the only offer, nor do you have to offer something for free. You could offer an extended trial, a discount on a future order, or even a money-back guarantee to spice up your incentives.
At OptinMonster, we offer a 14-day no questions asked money-back guarantee.

4. Overselling your offer.
It's good to make your CTA prominent, but it's also possible to oversell your product by making your sales pitch too obnoxious.
Modern consumers are naturally distrustful of corporations and advertising, so if you go over the top with annoying popups, pushy pitches, or other gimmicks, you could turn audiences away.
Stick to the basics, and be as straightforward and transparent as possible.
5. Underselling your offer.
It's possible to go the other route, too. Consider every online visitor you receive a veritable "window shopper." They aren't inherently interested in buying from you. They're just passing by.
It's your job to convince these people to buy from you, and that means you do need a complete sales pitch. Make sure you fully explain the unique value of your offer, what makes it valuable, as well as what differentiates it from the competition.
It's also helpful to list out the main advantages or benefits in a series of bullet points.
Envira Gallery, a premium WordPress gallery plugin does a great job listing out the features that makes it the most powerful gallery plugin.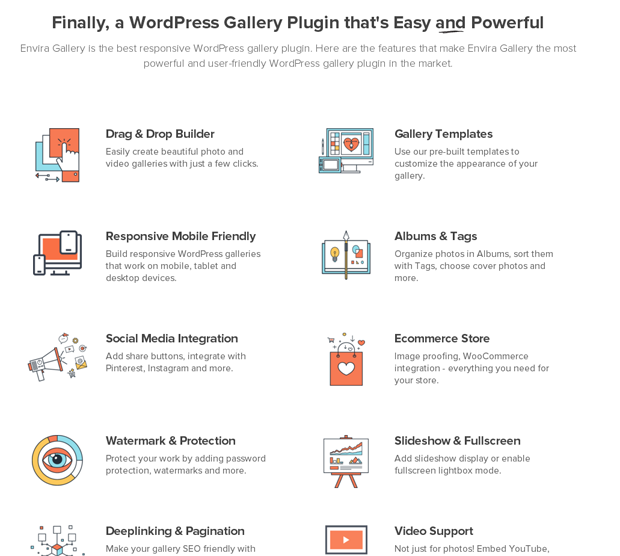 6. Forgetting a sense of urgency.
People look for any excuse not to convert. By default, they're not going to. Even if they are interested in your products or services, because the default of not converting is more comfortable.
They'll convince themselves they can do it later.
There's only one problem with this scenario: "later" almost never comes around. If you want people to convert, then you need them to convert the first time, and that means instilling your site and CTA with a sense of urgency.
There are many different ways to use urgency to hack your conversions.
You can include a ticking clock for a temporary deal: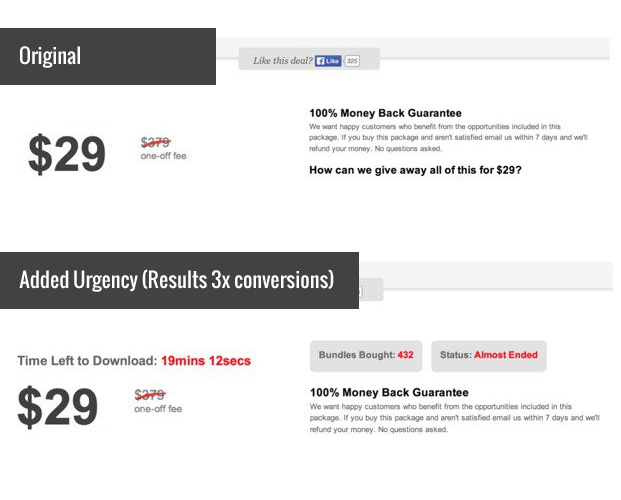 Another example of that is on Groupon's website:
Alternatively, you can simply include time-sensitive language in your headline like "try it today." The key is to bring people to the present.
7. Failing to A/B test.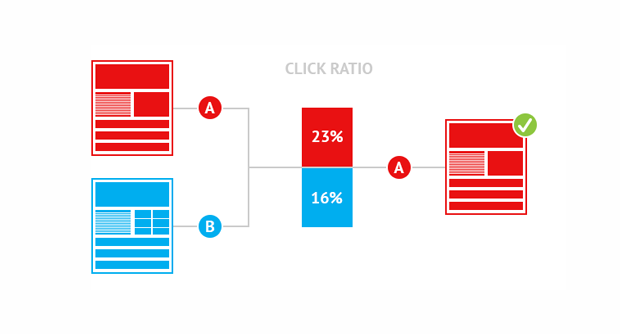 A/B testing is nearly essential for conversion rate success. In an A/B test, you take two or multiple variations of a CTA and test them to see which converts better.
For example, you might experiment with your headline, your fonts and color scheme, or just your positioning in relation to the rest of your content.
Once complete, you'll analyze your results and one variation of your test should theoretically prove itself to be the better one for converting.
Do this a dozen times, and you'll improve your conversion rate a dozen times over. This is especially important because not all conversion optimization tactics adhere to logic. You may find some of your greatest ideas showing no fruitful change in data, but some of your most questionable ideas strongly succeeding.
We have written about 8 A/B tests you can run to get more email subscribers.
Correct these mistakes and you'll be well on your way to a better conversion rate. It's important that I emphasize that just don't expect better results instantly.
It takes time and patience to build a strategy that can offer increasing returns. If you're interested in maximizing your conversion rate or generating more leads for your business, then consider trying OptinMonster. Our built-in A/B testing and targeting features can significantly boost your conversions (see all case studies).
If you liked this article, then please consider joining our Facebook page and following us on Twitter.