OptinMonster makes it easy to test and preview your campaigns before making them live for your website visitors.
In this article, you'll learn how to test and preview OptinMonster campaigns on your website.
Test on Page
OptinMonster allows you to quickly test your Display Rule configuration using our Test on Page feature.
To use the Test on Page feature to confirm your Display Rules, follow these steps:
Navigate to the Publish screen in the campaign builder.

In the right sidebar, under the Targeting Rule Setup section, look for the Test on page input field.

Enter the full URL of the page you want to test the campaign on into the field provided, then select the Test button.
The URL entered will load in a modal window allowing you to test the campaign's Display Rule configuration.
For example, this campaign is set to appear on Exit-Intent so we test by moving the mouse towards the page boundaries:

If the campaign doesn't appear as expected you may need to modify your Display Rules. Be sure to review the Targeting Rule Setup summary above the Test on Page input field which can help identify any targeting conflicts or errors.
Preview Campaign
If you're looking to preview the campaign's design on your site you can easily do that before you publish your campaign.
To preview your campaign, follow these steps:
Navigate to the Publish screen in the campaign builder.

Next, select the eye icon next to the site you want to preview your campaign on.

A new tab or window will open to load your site and show the campaign for you to preview the design.


The preview option will ignore all Display Rules configured and show your campaign immediately. To test Display Rules you will want to use the

Test on Page feature

.
Troubleshooting
I'm using the Test on Page feature, but my site is not loading. Why?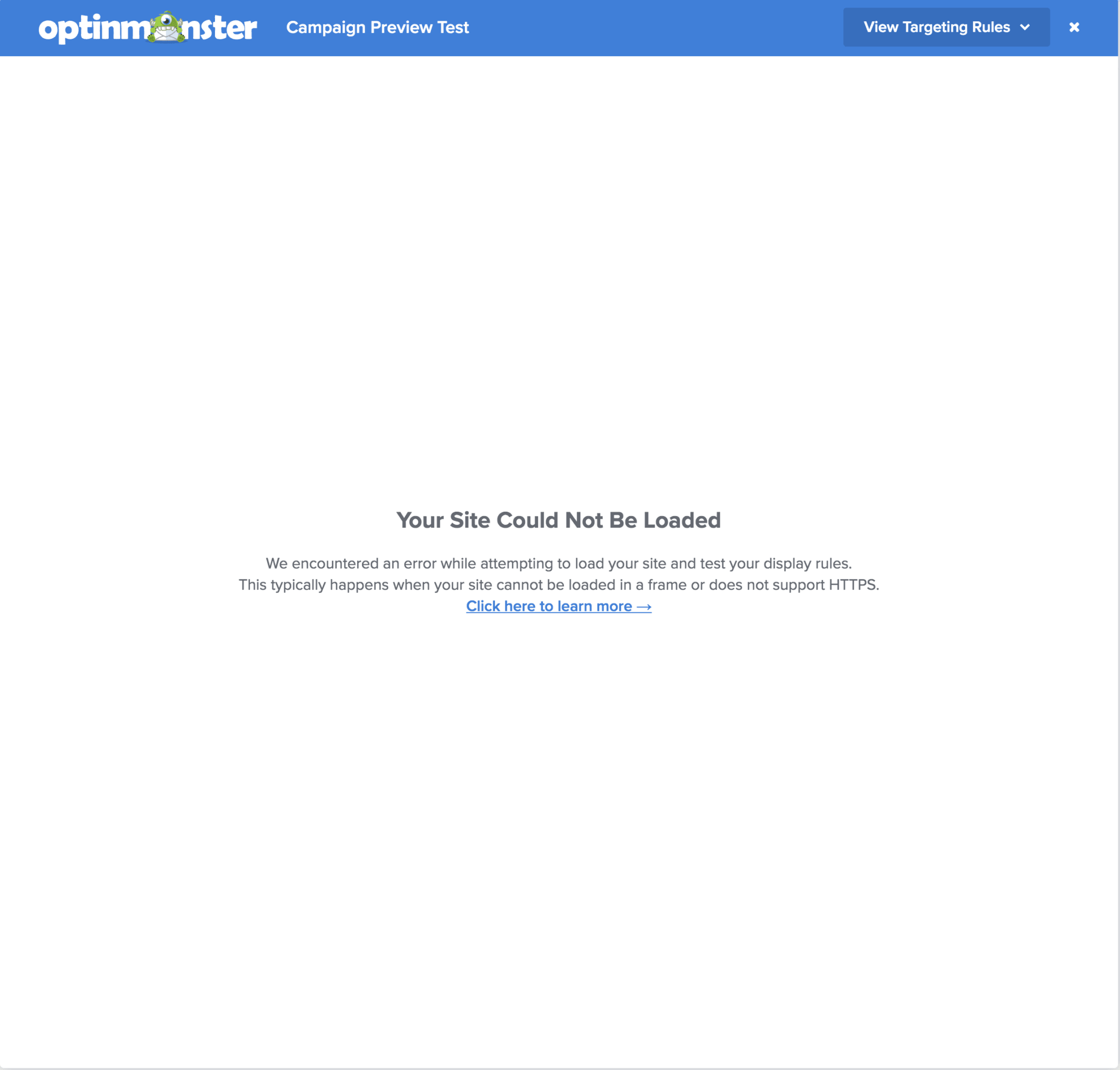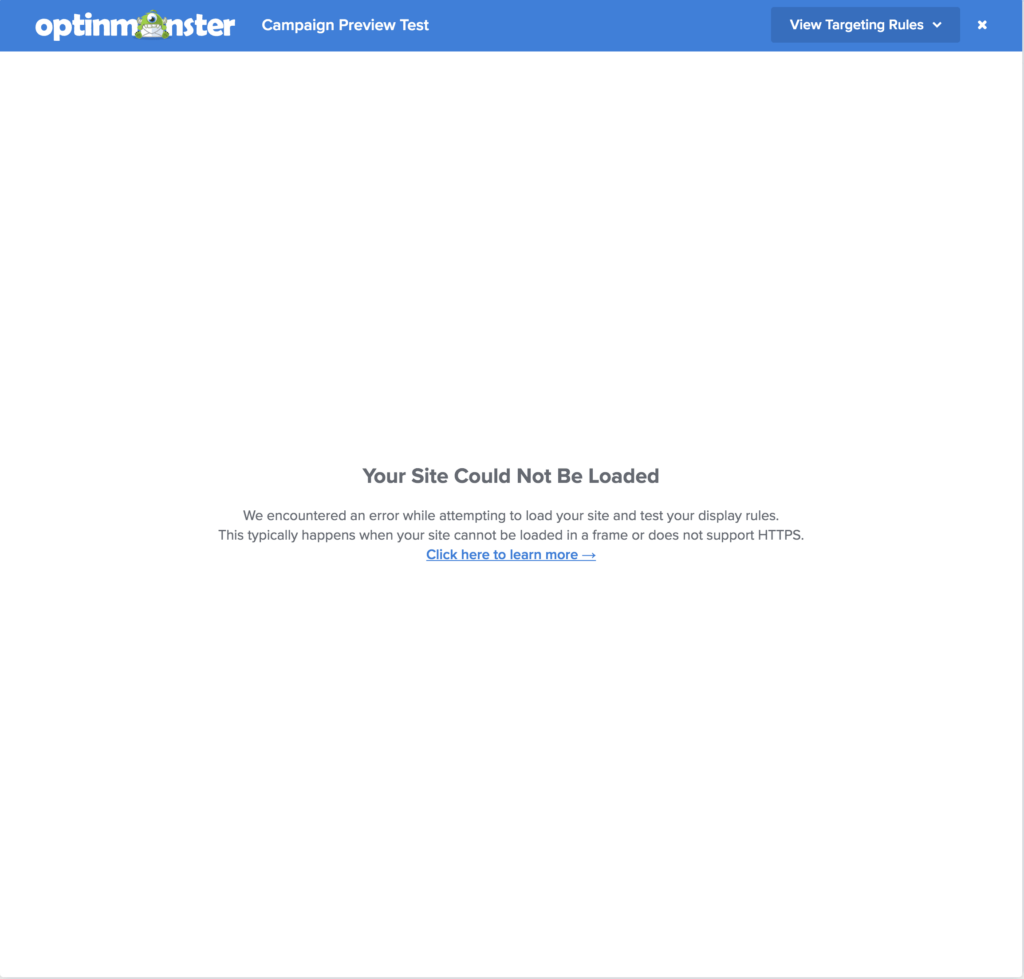 If you're receiving a warning that the site couldn't be loaded when using the Test on Page feature, you'll want to rule out the following causes:
The Embed Code hasn't yet been added to your site.
Your site isn't available to load over HTTPS.
Your site has a Content-Security-Policy header like X-Frame-Options: SAMEORIGIN
Your site took longer than 10 seconds to load.
The Test on Page feature isn't showing up for me.
If you're editing an Inline type campaign the Test on Page feature will not be shown. It's not possible to use this feature with Inline type campaigns.
If you're serious about jumpstarting your website business growth, then get started with OptinMonster today!
Get Started With OptinMonster Today!
BONUS: Done-For-You Campaign Setup ($297 value)
Our conversion experts will design 1 free campaign for you to get maximum results – absolutely FREE!
Click here to get started →