Have you recently purchased OptinMonster but you aren't sure how to get started? Have you already created a campaign, but now you need to make some edits?
This guide will show you how to create or edit a campaign in OptinMonster.
---
Create Campaign
To create a new campaign in OptinMonster, go to your Dashboard screen.
Next, click Create Campaign.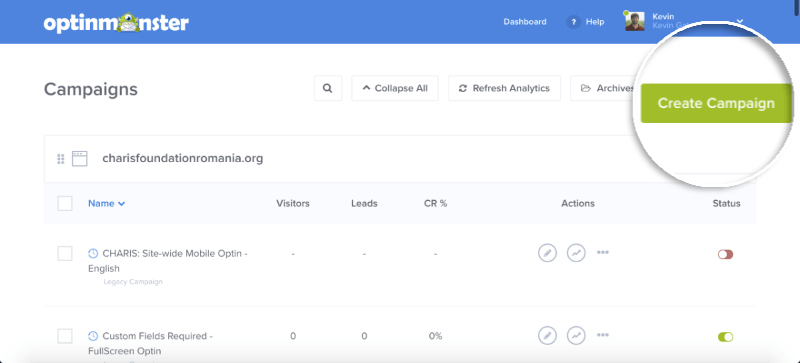 On the next screen you will be presented with two steps: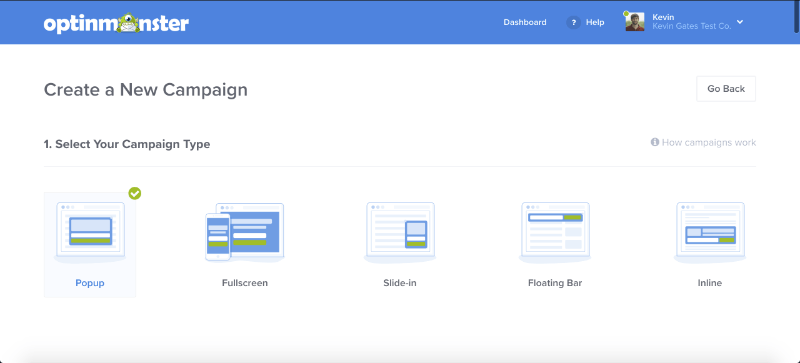 Select Your Campaign Type – the type of campaign you want to show. See below for guides on specific campaign types.
Choose a Campaign Template – the number of templates available vary by Campaign Type.
The following are guides to help you create the different Campaign Types OptinMonster offers:
When you want to select the template of your choice, hover over the template then select the button that says Use Template.
Give a descriptive title to your campaign and you're ready to go.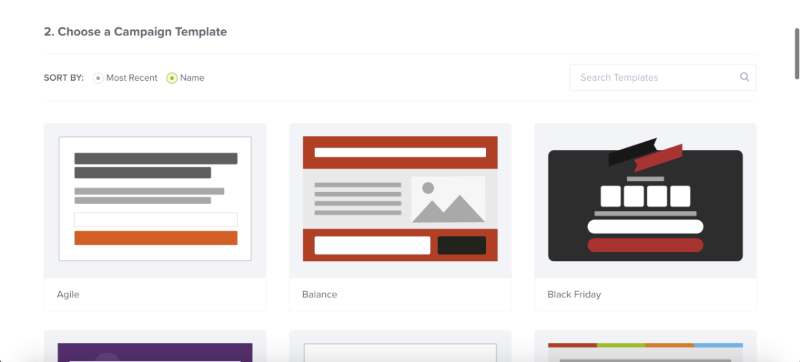 ---
Edit Campaign
To edit an existing OptinMonster Campaign, go to your Dashboard.
Scroll and find the campaign you would like to edit. When you hover over the campaign's title, the color will change and you can click the title.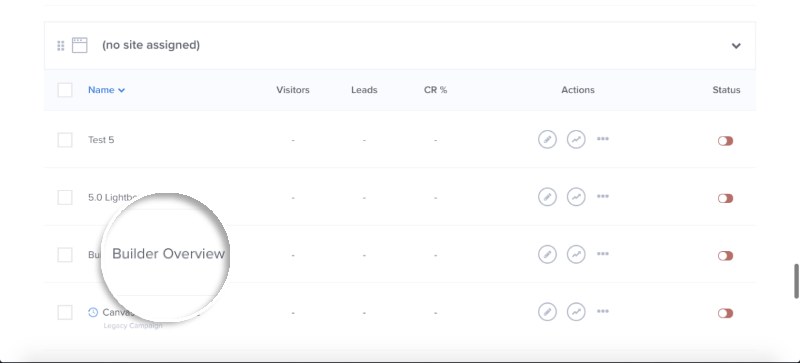 Upon clicking the title, your campaign will load in the OptinMonster Builder.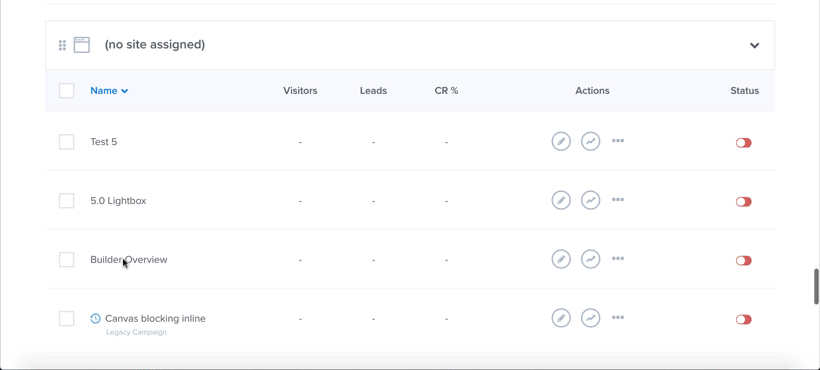 You're ready to edit your OptinMonster campaign. Make your changes and don't forget to click Save when you're finished.
Did you know you can create a split-test to help identify which design leads to better conversions? Follow our guide to learn how to split-test with OptinMonster.