OptinMonster is the best lead generation app for your Shopify store. This guide will show you how you can integrate the power of OptinMonster into your Shopify site using the OptinMonster app for Shopify. It is available for OptinMonster Pro and Plus subscriptions.
If you want you can follow our video or check out our walkthrough documentation below the video.
Before you begin, please ensure you are logged in to your OptinMonster account.
---
Step 1 – Install the OptinMonster Shopify App on your Shopify store
Login to your Shopify store.
Click on the Apps link on the left side of the Dashboard.
Then click Visit Shopify App Store.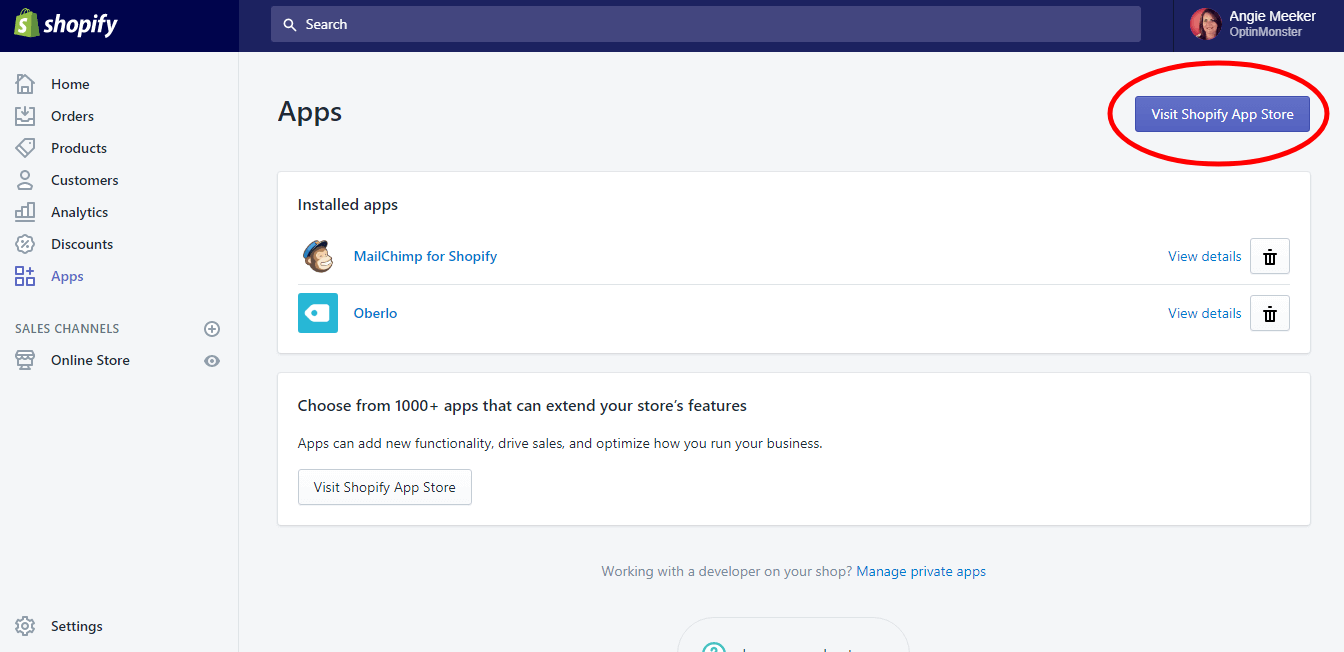 Search the Shopify App Store for OptinMonster, then click on the OptinMonster search result.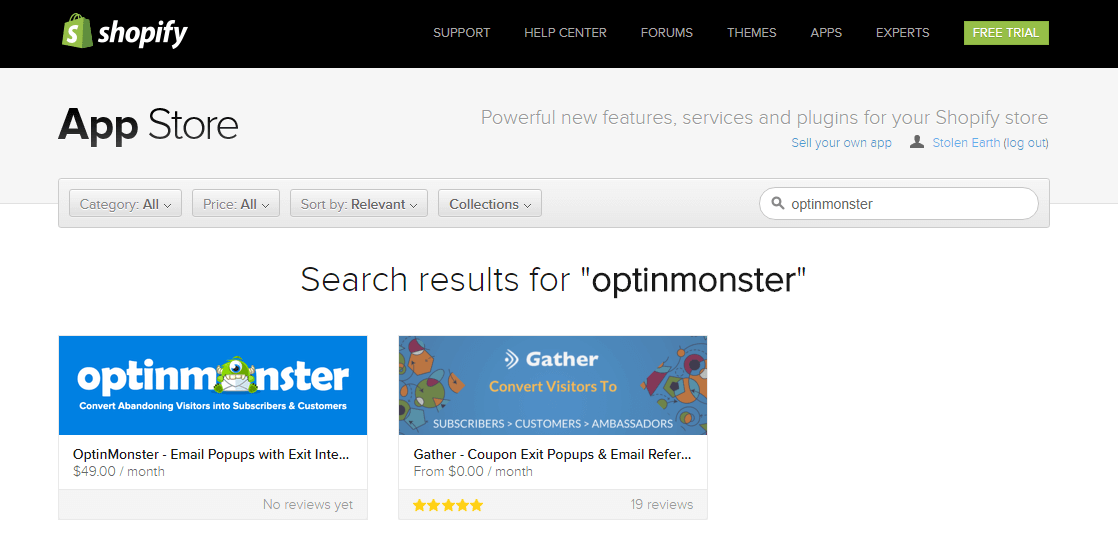 Click the green Get button to add the OptinMonster app to your store.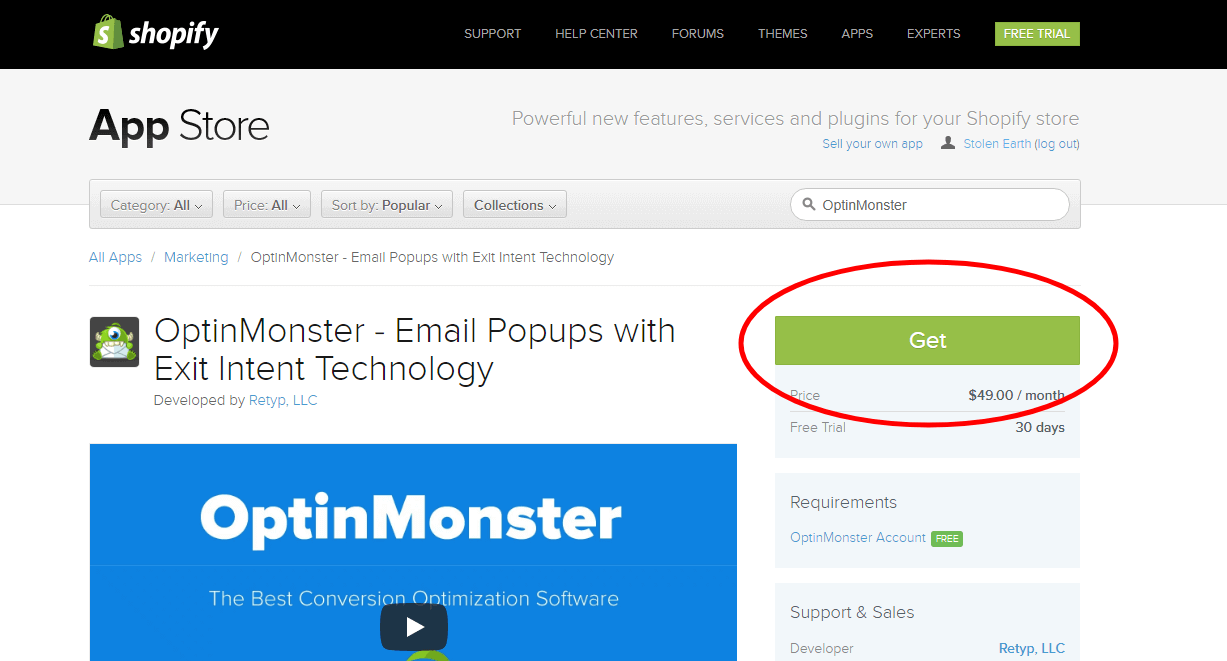 2. Authorize the App to Access Your OptinMonster Account
Click the blue Install App button to authorize the OptinMonster app to install on your store.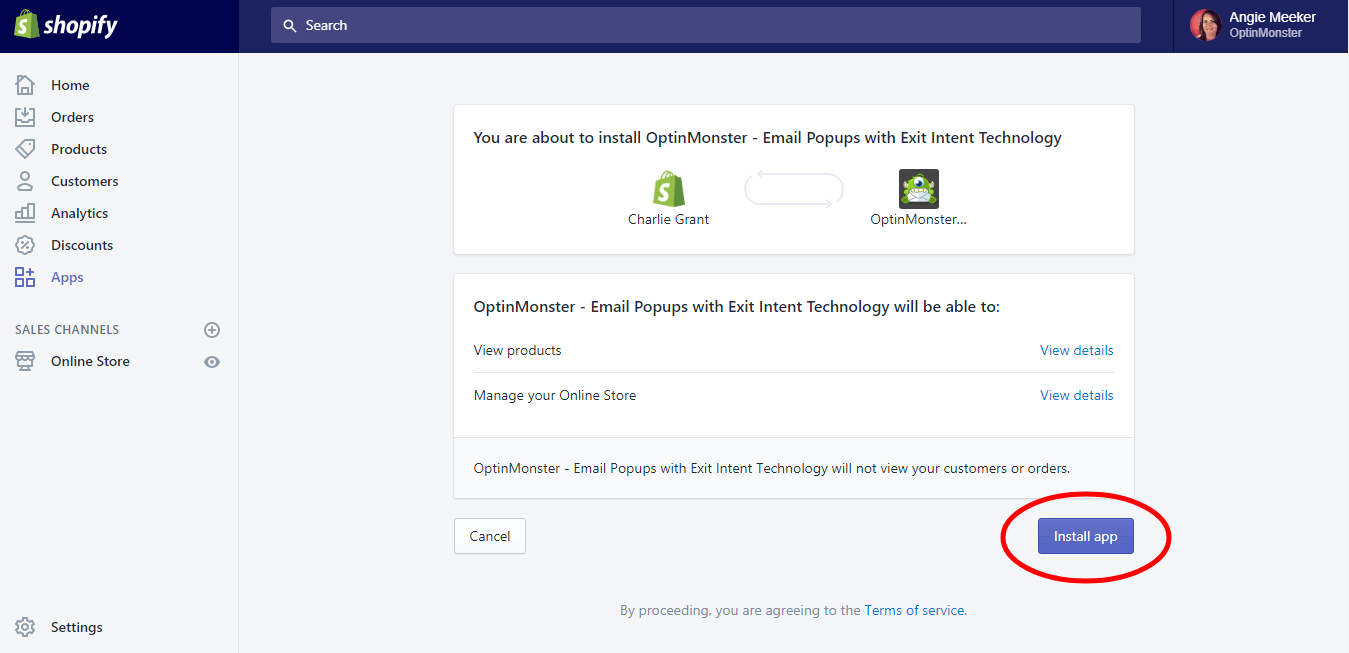 At this point, the OptinMonster app will automatically install on your Shopify store. There is no need to add any OptinMonster embed codes to your store's templates when using our Shopify app. Our app does it for you!
After you've authorized the app to install, you'll be redirected to your Campaign Dashboard. You can edit your existing campaigns, or add new ones using the Shopify Display Rules now available in your account.
3. Add Your Top Level Domain and Your Shopify Subdomain to Campaigns
If your store uses a custom, top level domain, you should add it to each campaign in the Setup > Campaign Website section of the Builder. This will ensure the campaign can display to visitors to your site.
You should also add your store's Shopify subdomain. We've automatically added it to your OptinMonster account. Simply choose it from the list of available domains for each campaign. This will allow you to view the campaign when previewing your site as a logged in user.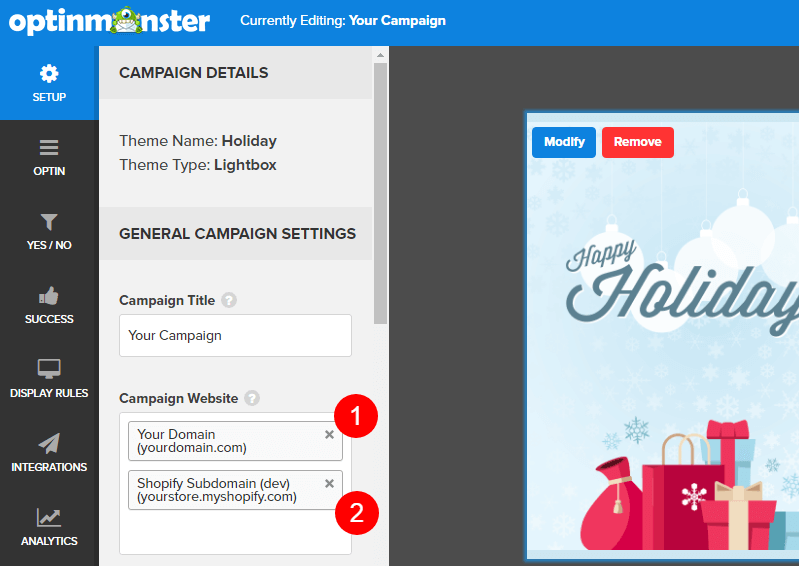 4. Configure Display Rules
Now you're ready to target your campaigns to specific areas of your Shopify store.
Click on Display Rules, and you'll see new rules just for your Shopify store.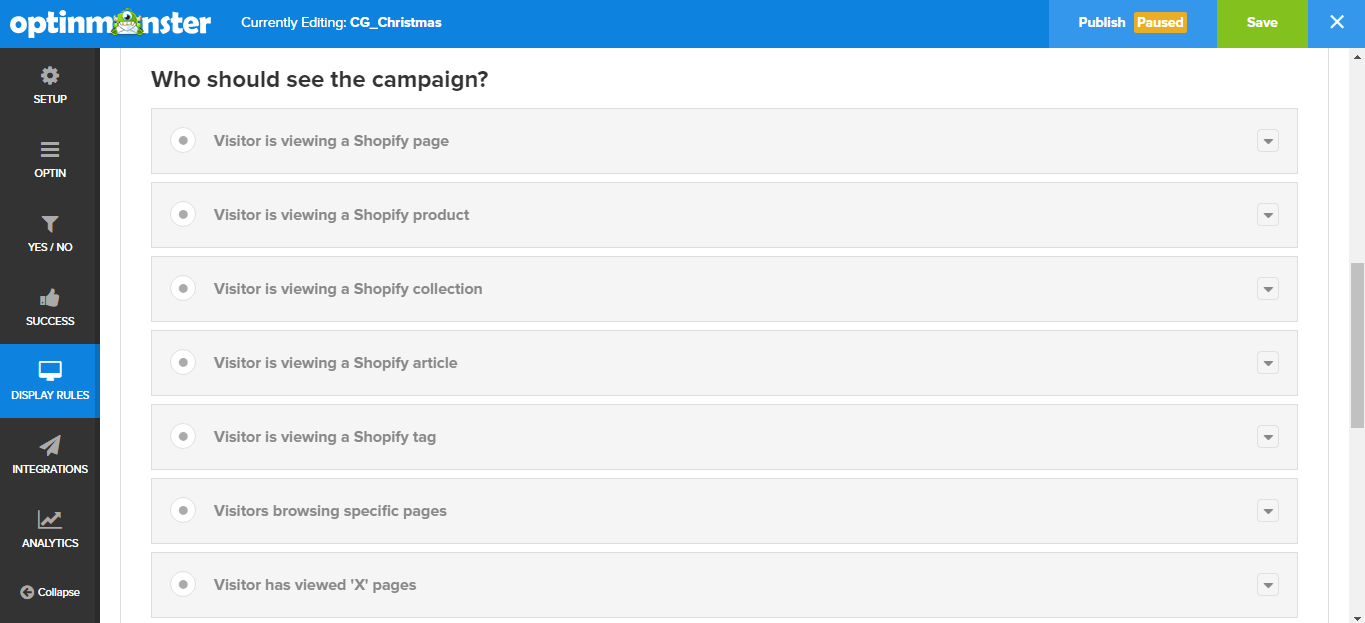 We've automatically populated the Display Rules with the pages, products, collections, articles and tags from your Shopify website for your convenience. The new rules allow you to target visitors who are or are not viewing each of those.

5. Publish Your Campaign
Once you have configured your Display Rules and other settings as you'd like, click the Publish tab in the upper right corner of the campaign Builder. Toggle the campaign to LIVE, and the optin will appear on your Shopify store.

That's it! You're ready to begin generating leads for your Shopify store.
Next, why not check out our guide on Shopify abandoned cart recovery to see how you can boost your sales by 40% or more.
---
FAQs
Q: What if I'm not an OptinMonster customer yet?
A: When you install the OptinMonster app on your store, you'll be asked to authorize a monthly charge for access to OptinMonster. The OptinMonster Shopify app gives you access to our Pro Plan.
After you have authorized the monthly charge, you'll be directed to your new OptinMonster account where you can login using a temporary password.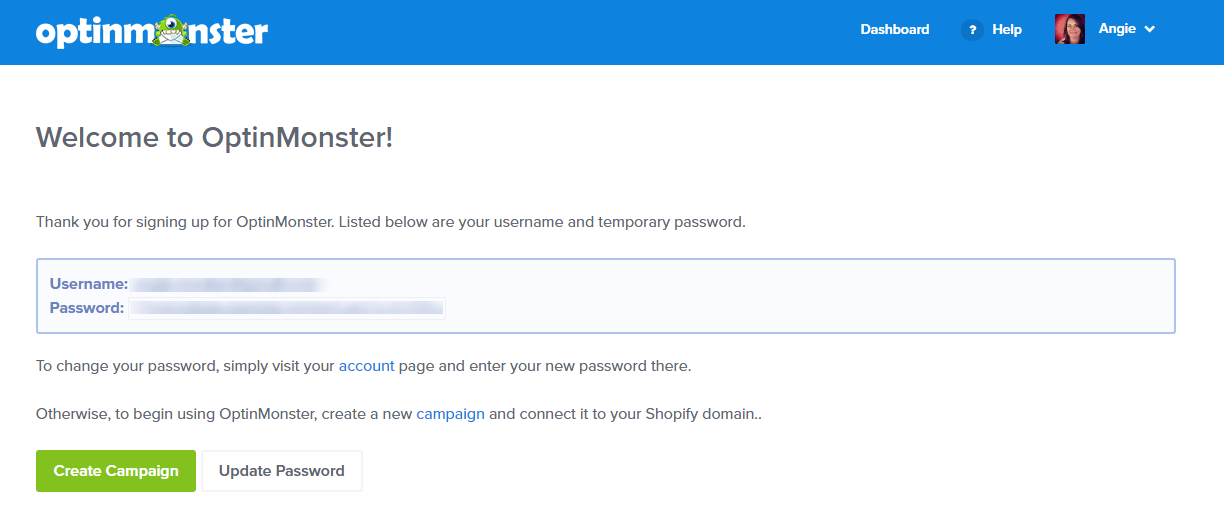 Q: I was already using a campaign specific or site-wide embed code in my Shopify theme's templates. What should I do?
A: After you have completed all of the instructions above, you can safely remove any previous embed codes you placed in your theme templates.